b2b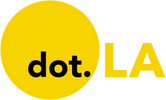 Get in the KNOW
on LA Startups & Tech
X
b2b
"Songtradr is rapidly accelerating as we continue to develop our tech-enabled B2B music ecosystem and integrate our new acquisitions," said CEO Paul Wiltshire in a statement.
Wiltshire, a former musician and producer who moved from Australia to Los Angeles to launch the company seven years ago, has benefited from his homeland connections.
This round of funding was led by several Australian investors including Regal, Aware Super, Perennial, Argo and Greencape, as well as Richard White, the CEO of Wisetech Global.
To date, the company has raised more than $100 million in funding, and this round brings the valuation to over $300 million. Last August, Songtrader closed a $30 million round of Series C led by St. Baker Australian family office, which is an amalgam of other prominent Australian family offices and several existing investors.
Songtradr boasts more than 1.5 million songs in its database, enabling companies like Disney, Netflix, Apple, Coca-Cola, Amazon and Google can purchase rights to them.
Last year, the company said it wanted to take advantage of the explosion of video streaming services hungry for more music. It's said it is on track for a 100% year-over-year revenue increase in 2021, after seeing a 100% year-over-year revenue increase in 2020.
Songtradr also offers a tier-based subscription service that gives artists access to analytics and a greater proportion of revenue.
From Your Site Articles
Related Articles Around the Web
Mark Terbeek
Mark Terbeek is a leading B2B investor and on the board of Scopely, Icertis and more. On this episode of L.A. Venture , he shares his current investment theses and explains how Greycroft operates as a seed-to-growth-stage venture fund.
What sets Greycroft apart, Terbeek says, is the fund's flexibility, and its focus on "sexy" B2B and enterprise companies.
Terbeek also discusses his interest in gaming companies such as Scopely, and where he sees the industry going and why it's seeing such explosive growth in the past few years.
"I think there's a couple reasons," Terbeek says. "One is the technology of games has gotten so good and so realistic and so similar to real-world kind of stuff. The second is the interactivity of the games, especially player-to-player, both the ability to play against somebody, but also to communicate and build relationships with people."

Click the playhead to hear the full interview, and subscribe on Apple Podcasts, Stitcher, Spotify or wherever you get your podcasts to hear more from L.A. Venture.
From Your Site Articles
Related Articles Around the Web
Shutterstock
Bonfire Ventures, the Santa Monica seed-stage venture fund that has carved a niche focusing exclusively on unsexy but potentially lucrative business-to-business (B2B) software, has closed its second fund with $100 million in dry powder, up from the $63 million fund it closed in 2017. Adopting an "if ain't broke, don't fix it" ethos, little will change with the latest fund, except initial check sizes will be larger, though not dramatically so, averaging $1.75 million versus $1.25 million for Bonfire I. 60% will be set aside for follow-up investment.
"What we're doing is working well and we want to do more of it," said Bonfire co-founder and managing director Jim Andelman. "We're looking for the weird and wonderful in this boring part of the ecosystem that is B2B software."
Bonfire is relatively new to the Los Angeles VC scene but before coming together, its partners were successful investors and operators for decades. The firm was founded three years ago when Andelman, a managing partner at Rincon Venture Partners, joined forces with Mark Mullen, an angel investor who previously worked in private equity and was running Double M Partners. Mullen is also an investor in dot.LA. Brett Queener, who spent a decade as an executive at the granddaddy of B2B companies, Salesforce, was added to the investment team in 2018. "I call him a SaaS savant," said Mullen, referring to the software-as-a-service model that is common for B2B companies.
"Jim and Mark are longtime investors and they have a lot of pattern detection," said Queener. "I'm a career operator."
Bonfire writes bigger checks than typical seed funds, which is partly a function of operating at the later end of the ever widening definition of seed and also that it prides itself on taking a high-conviction, high-involvement approach. It plans to once again invest in between 25 to 30 companies over three years and lead about 75% of transactions.
"Our goal is to be the first call when a founder needs help," Andelman said. "If you're not helpful, they will stop calling."
The firm has a lower failure rate than most VCs because it only invests in companies that already have a product and are bringing in revenue, according to Andelman. Of the 28 startups in Bonfire I, 27 are still in business or exited for a gain. Their collective revenue has grown over 800% since being backed by the firm.

Bonfire Ventures has closed its second fund, with $100 million in dry powder.
Bonfire started deploying the second fund in January, already backing Optimize Health, SKAEL, Cube Software, and four other startups it has not yet disclosed. LPs include Daher Capital, Foundry Group, Mercer Advisors, Atento Capital, Aspen Grove Capital and Shea Ventures as well as over 30 founders and executives.

"We raised it pretty quickly," Mullen said of raising the fund, which took a brief pause when the pandemic struck in March. "But I don't want to say it was easy. I want to say it took nine years to raise that fund since my first fund was in 2012." (In something that is fairly unique for a VC, Mullen also invests some of his personal fortune as an LP in other funds that cover other sectors, including MaC VC and BAM Ventures.)
Mullen says valuations for B2B companies dipped for "30 days" starting in March but quickly rebounded. "We have not seen a price deflation in early stage software due to COVID, unfortunately," he said.
Bonfire looks for startups that can form moats around their business to fend off competitors and founders who can quickly get from around $5 million in recurring revenue to closer to $100 million. "We have to have confidence that this team is nailing it," Andelman said.
"It has never been easier to launch a software business," he continued. "That's great for entrepreneurship. You can be more capital efficient. But the flip side is any market worth pursuing gets crowded fast."
Los Angeles is mostly known for its flashier consumer tech startups like Snap and Tinder, though the region has plenty of B2B success stories, the latest of which is Culver City-based Signal Sciences, which last month was acquired by Fastly for $775 in cash and stock.
"Having been in the Bay Area, there's less of an echo chamber down here in SaaS," said Queener. "We have founders that are easier to work with. They're authentic and going after the opportunity."
Queener says he often works with founders who have "some semblance of a product market fit but it's not nailed" to focus on what exactly they are bringing to market. "A mistake that a lot of firms make is to try to serve too many masters, but you don't have resources and capital to succeed in too many markets," he explained.
Queener points to Branch, a startup Bonfire backed in 2017 that was initially focused on selling software that made it easier for shift workers to trade hours. At first, the company was trying to sell its product to retailers like Target. "That was tough sledding because you were competing in a space with Kronos and other workforce management software," Queener said. "They were doing fine but it was the normal slog."
Queener and others at the firm encouraged the company to try a different approach: Give away its software for free and earn revenue by providing a wallet for shift workers who lived paycheck to paycheck.
"That was an interesting pivot that worked well," Queener said. "Their growth is off the chart now."