songtradr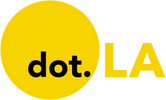 Get in the KNOW
on LA Startups & Tech
X
songtradr
"Songtradr is rapidly accelerating as we continue to develop our tech-enabled B2B music ecosystem and integrate our new acquisitions," said CEO Paul Wiltshire in a statement.
Wiltshire, a former musician and producer who moved from Australia to Los Angeles to launch the company seven years ago, has benefited from his homeland connections.
This round of funding was led by several Australian investors including Regal, Aware Super, Perennial, Argo and Greencape, as well as Richard White, the CEO of Wisetech Global.
To date, the company has raised more than $100 million in funding, and this round brings the valuation to over $300 million. Last August, Songtrader closed a $30 million round of Series C led by St. Baker Australian family office, which is an amalgam of other prominent Australian family offices and several existing investors.
Songtradr boasts more than 1.5 million songs in its database, enabling companies like Disney, Netflix, Apple, Coca-Cola, Amazon and Google can purchase rights to them.
Last year, the company said it wanted to take advantage of the explosion of video streaming services hungry for more music. It's said it is on track for a 100% year-over-year revenue increase in 2021, after seeing a 100% year-over-year revenue increase in 2020.
Songtradr also offers a tier-based subscription service that gives artists access to analytics and a greater proportion of revenue.
From Your Site Articles
Related Articles Around the Web
Courtesy Songtradr
Songtradr's acquisition on Wednesday of creative music agency MassiveMusic marks the latest step in its quest to become the leading B2B music licensing marketplace.
MassiveMusic, which uses data analytics to help brands customize what sounds and songs to feature across media, has approximately 85 employees across offices in Amsterdam, Berlin, London, New York, Los Angeles and Tokyo. The company's list of clients includes Nike, Heineken, Apple and UEFA.

"MassiveMusic is the largest music agency working with brands and advertisers," said Songtradr CEO Paul Wiltshire. "There will be no redundant stakeholders during the acquisition process and very limited restructuring. It's very complementary from a structural point of view."
And the benefits go both ways, said Wiltshire.
"Acquisition of MassiveMusic will lay the groundwork for future tech products that we are rolling out, including one that will be released in the third quarter this year," said Wiltshire, who declined to speak about what exactly that tech will look like. "It will be able to create more visibility and efficiency, and it will be highly complementary to MassiveMusic's clients."
Songtradr raised $30 million in a Series C round last summer, and the Santa Monica-based startup has so far made four acquisitions in 2021. MassiveMusic is its largest to date.
With more than 1.5 million tracks on their platform, Songtradr says it has licensed over 300,000 tracks since it launched in 2014, ranking it among the largest music licensing platforms.
In 2019, it acquired Big Sync Music, and since gone on to acquire Cuesongs, Song Zu, Pretzel, Tunefind and made an investment into ASX listed music data company Jaxta.
"Our ambition is to be the largest B2B global music ecosystem and marketplace", Wiltshire said.The acquisition allows Songtradr to make use of MassiveMusic's extensive music library for their existing customers. It comes at a crucial moment in the industry, when musicians are increasingly embracing live streaming and short-form videos on new apps like TikTok.
As music streaming dramatically increases on new platforms, the music industry is expected to double in size to $131 billion by 2030.
From Your Site Articles
Related Articles Around the Web
Santa Monica-based business-to-business music licensing marketplace Songtradr is diving deeper into livestreaming with its acquisition of Pretzel, a Washington-based startup.
Pretzel focuses on licensing music to livestreamers on Twitch, Youtube and other platforms where gamers and influencers have flocked during the pandemic, often setting their live videos to music. According to Twitch representative Samantha Faught, the total number of streamers making money on its platform doubled in 2020 from a previous all-time high in 2019.
During that time, Pretzel has licensed over 6 million tracks and provided over 12,000 hours' worth of legally cleared music to those creators. And increasing its revenues by over 600%.
"Our goal with Pretzel has always been to allow broadcasters to stream the music they want to listen to, while compensating artists, songwriters, record labels and publishers fairly," said Pretzel chief executive Nate Beck in a statement. "By joining forces with Songtradr, we will be able to accelerate our progress, developing a platform that revolutionizes the way music is licensed."
Launched in 2014, Songtradr has now made four acquisitions in just over two years. In early 2019 the company bought London-based Big Sync Music, an agency that helps brands license music. Cuesongs, another UK-based track-licensing company, came under the umbrella in late 2020. And earlier this year Songtradr acquired SongZu, a self-styled 'music and sound design' company based in Australia.
In July 2020, Songtradr closed a $30 million Series C funding round, which brought its total fundraising to more than $51 million, according to Crunchbase.
"Music and gaming have always gone hand in hand and gamers are some of the most engaged and valuable fans," said Songtradr CEO Paul Wiltshire in a statement. "The explosive growth of lifestyle and gaming live streams opens up an array of opportunities for our artists and our clients."
Further terms of the deal were not disclosed.