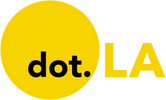 Get in the KNOW  
  on LA Startups & Tech  
X
Sam Blake
Sam primarily covers entertainment and media for dot.LA. Previously he was Marjorie Deane Fellow at The Economist, where he wrote for the business and finance sections of the print edition. He has also worked at the XPRIZE Foundation, U.S. Government Accountability Office, KCRW, and MLB Advanced Media (now Disney Streaming Services). He holds an MBA from UCLA Anderson, an MPP from UCLA Luskin and a BA in History from University of Michigan. Email him at samblake@dot.LA and find him on Twitter @hisamblake
Clay Weishaar and his sneaker-freaker colleagues designed Dropr, an AR app to recreate the experience of camping out overnight to score a pair of limited-edition kicks. Working with developers and engineers from Snap, they then gamified the experience and added a social component to help make it go viral.

Dropr debuted today alongside eight other companies' new products, all of them developed in conjunction with Snap as part of the company's inaugural Yellow Collabs program.
Snap has previously run three Yellow Accelerator programs, geared toward early-stage companies. In October, it launched Yellow Community, a year-round virtual and in-person (eventually) events circuit for L.A. entrepreneurs. Collabs augments these efforts to connect Snap with external minds and ideas.
The new program focuses on more established companies and helps Snap keep its finger on the pulse of innovation outside the company's walls. It also helps Snap distinguish itself from other social media companies – not only by creating new features for users, but by spreading recognition of Snap's development tools among external developers and designers who can use them for their own projects and companies.
---
Collabs began on September 21, with a cohort of companies creating games, experiences and other features that integrate with Snap. These integrations can live inside or outside the Snapchat app, and sometimes both, as when a user is ushered between two apps. Some integrations rely on Snap's developer tools, many of which were first announced at Snap's 2020 Partner Summit this summer.
The program focused on supporting companies using the following Snap integrations:

-Snap Minis: small apps that live within Snapchat, with no extra installation required
-Dynamic Lenses: augmented reality (AR) overlays – which Snap calls lenses – that respond to dynamically generated inputs, such as a user's location
-Scan: Computer vision technology that can match what a camera sees with relevant lenses
-SnapML: Lenses designed with machine learning neural networks
-Snap Kit: A wide suite of additional developer tools
The nine companies in the 13-week remote Collabs program worked with Snap employees and executives on product development, design and strategy. Five of the nine companies in this first cohort are based in Los Angeles.
Snap did not provide official applicant numbers, but said the "overwhelmingly positive" response has validated its approach of finding "companies with big ideas for how to leverage the Snap platform to create incredible experiences with the help of some of ours."
Introducing the Nine Projects from Snap's First Yellow Collabs Program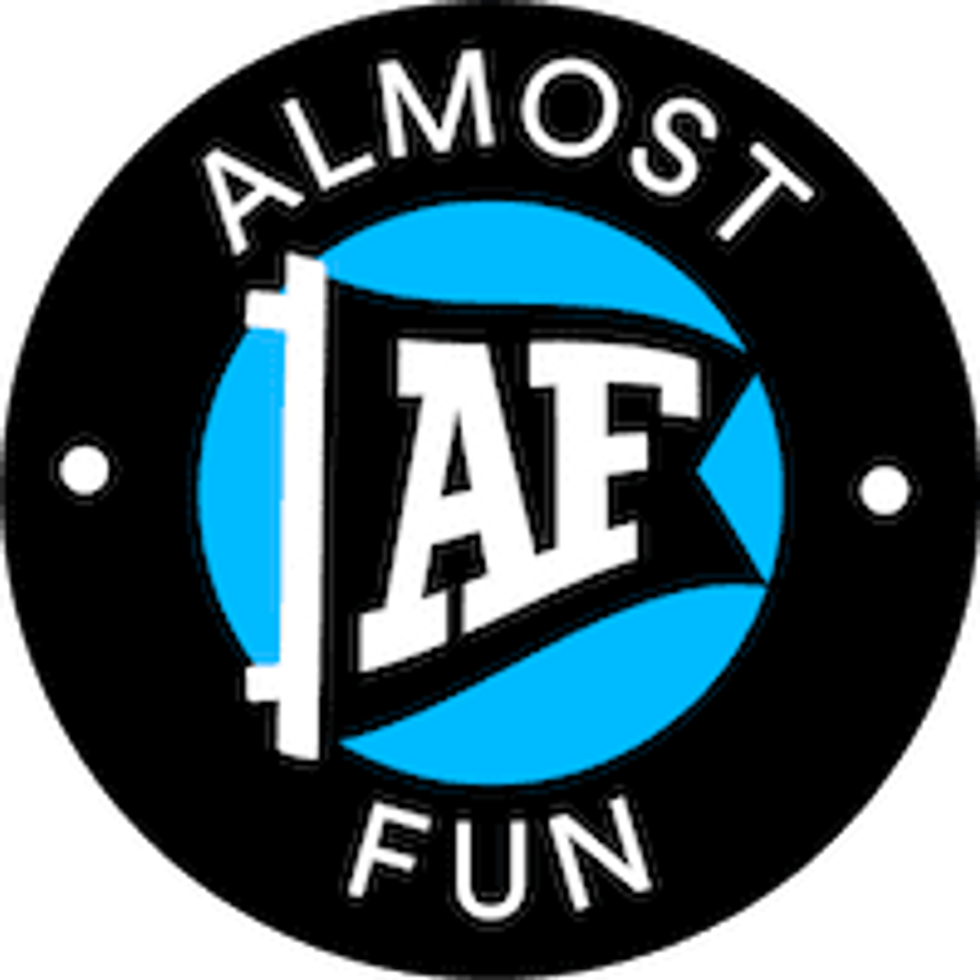 A nonprofit that provides culturally-relevant, interactive educational resources for BIPOC and low-income students

Snap Integration: A Snap Mini designed to support users' learning, either individually or in groups with friends in their Snapchat network
A Venice-based creative studio focused on using AR, ML and other tech to help brands engage fans through virtual experiences
Snap Integration: Integrates Snap's dynamic lens into its app, Dropr, which is meant to digitize fashion product-drops through AR try-ons and gamify the experience through challenges that unlock new items
"They were able to coach me on how people engage with Snapchat and the camera to create a better product," said Fake Artists co-founder Clay Weishaar, who is also one of Snap's official Lens Creators. "Originally it was just a virtual try-on...but Collabs helped us come up with gamified try-ons and using unlock mechanisms to reward people, which all comes together in this sharing loop that can reach millions of people."
The next step for Weishaar is to move from a dynamic lens Snap-integration that takes users back and forth between Dropr and Snapchat, and instead use Snap's Camera Kit to fully embed the experience into Dropr.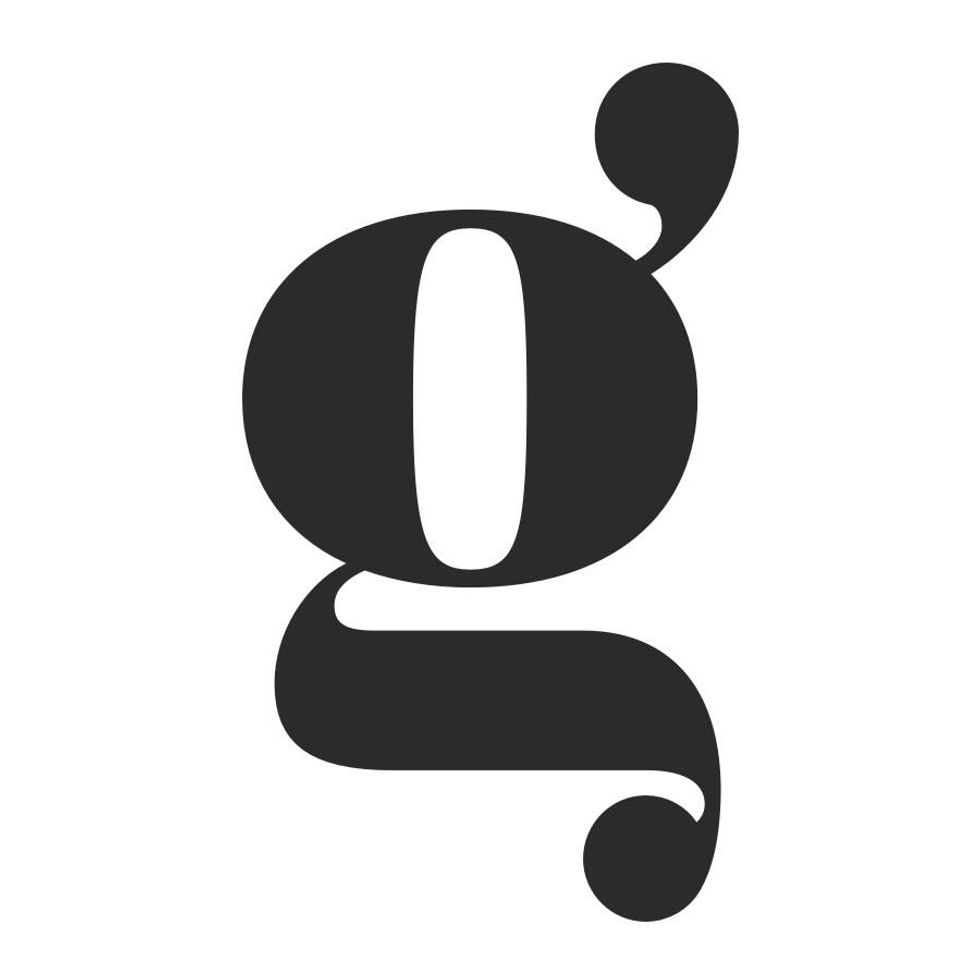 An L.A.-based gift-giving company for digital greeting cards and e-gifts
Snap Integration: A Snap Mini that helps Snapchat users share expressive greetings, celebrate special occasions and connect through giving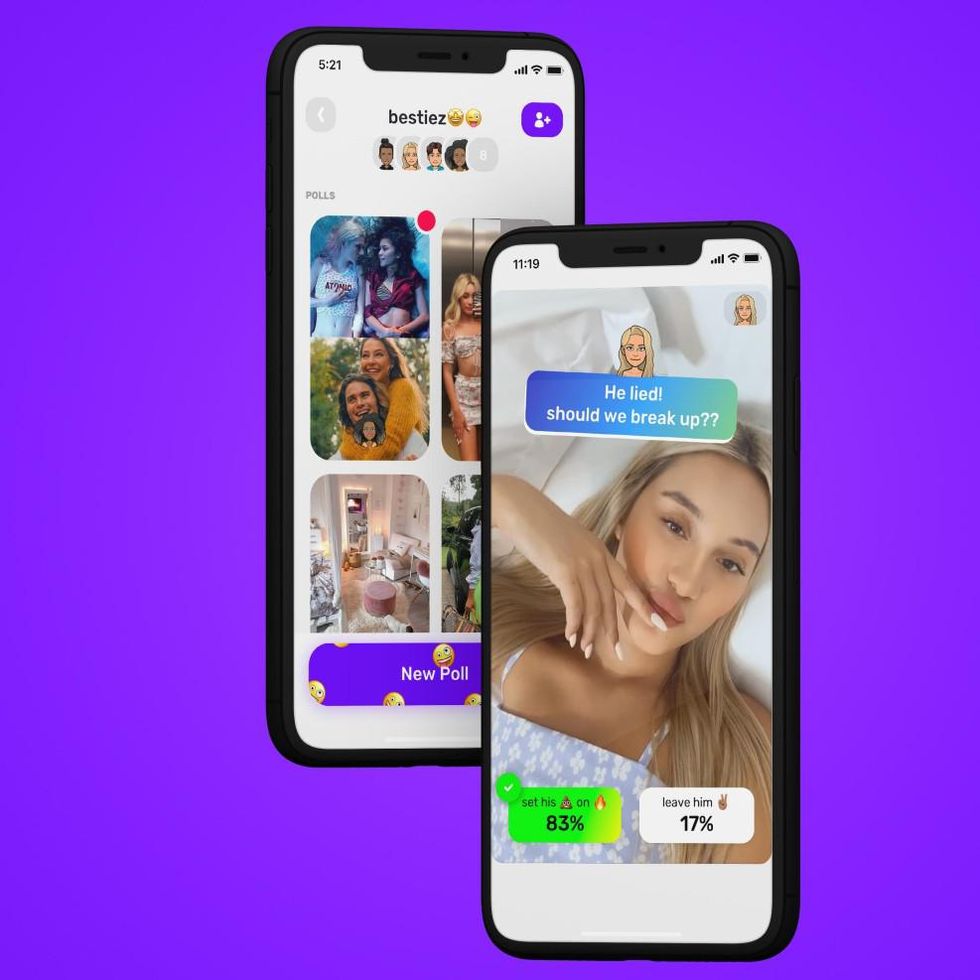 An L.A.-based social polling app, which helps groups of friends make everyday decisions
Snap Integration: Using Story Kit, one of the developer toolkits within Snap Kit, users on Snapchat and NewNew can create decision-making polls to turn their Snapchat messages into interactive content
"There was a real genuine interest in what we were building," NewNew co-founder Courtne Smith said. "They had a lot of questions and they were really interested to know how we were thinking about our products. I think they could see an immediate synergy between us and them."
"Collabs gave me insight into the inner workings of Snap and how they make decisions and what their values are," she continued. "They were really eager to teach us as much as possible...It's not every day that you get to pick the brains of people who work at these companies and do so so openly and freely."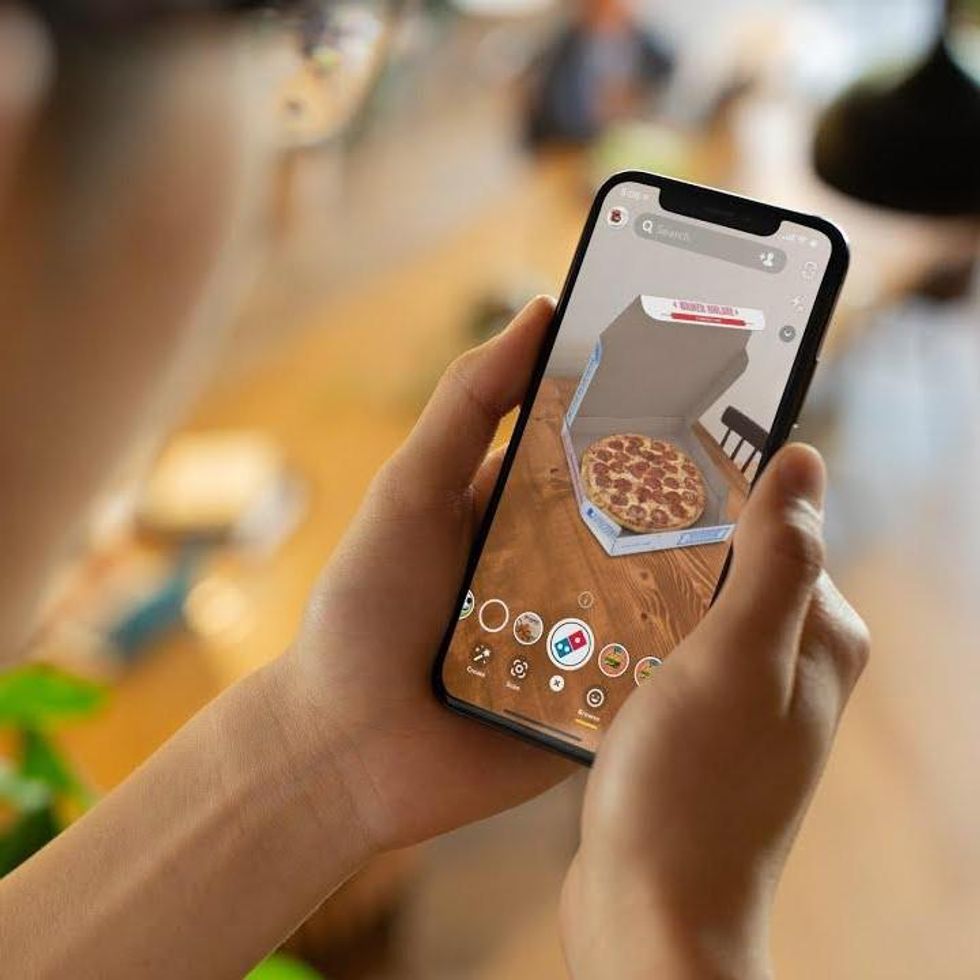 Helps companies market and sell products through 3D and AR content with a focus on food, furniture and fashion
Snap Integration: Uses Snap's dynamic lens to import running workout data from a user's phone into a Snapchat lens, meant to help exercise apps and brands create marketing campaigns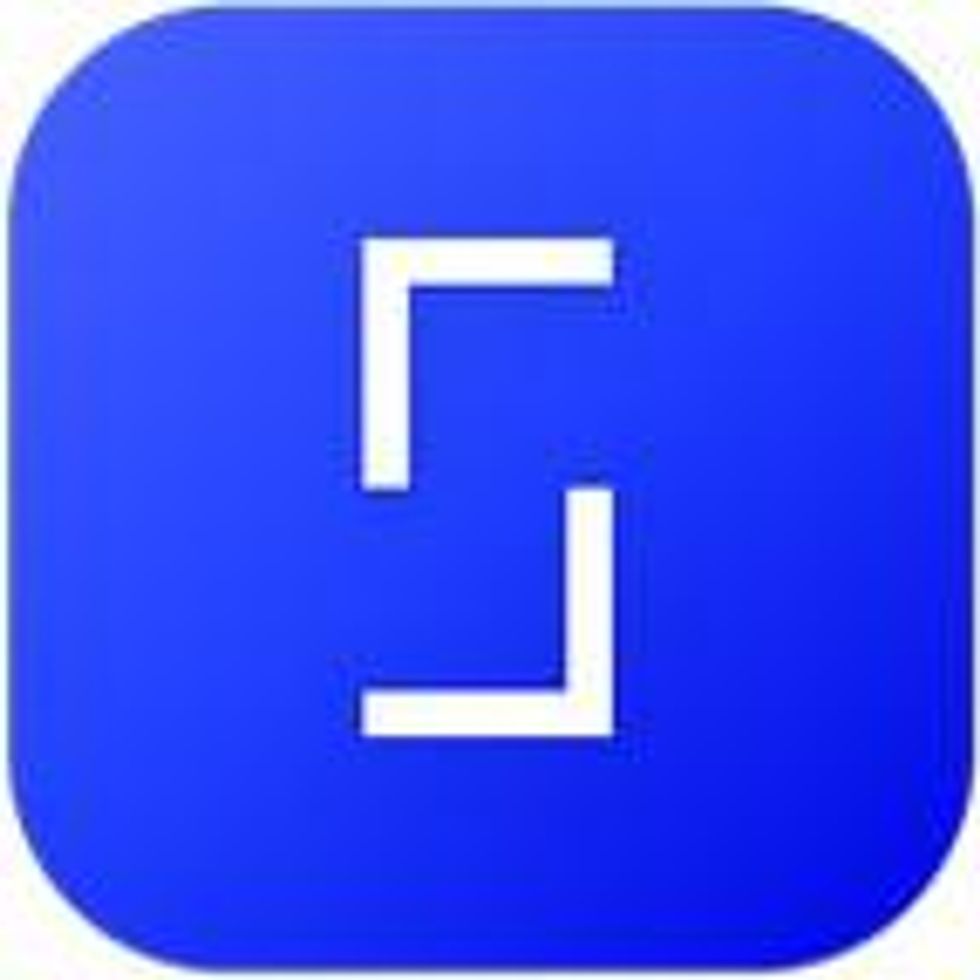 An AI-based mobile app that helps users develop their creativity through tools like AR-assisted drawing and photo-editing
Snap Integration: A new tool that allows SketchAR users create and share their own AR lenses.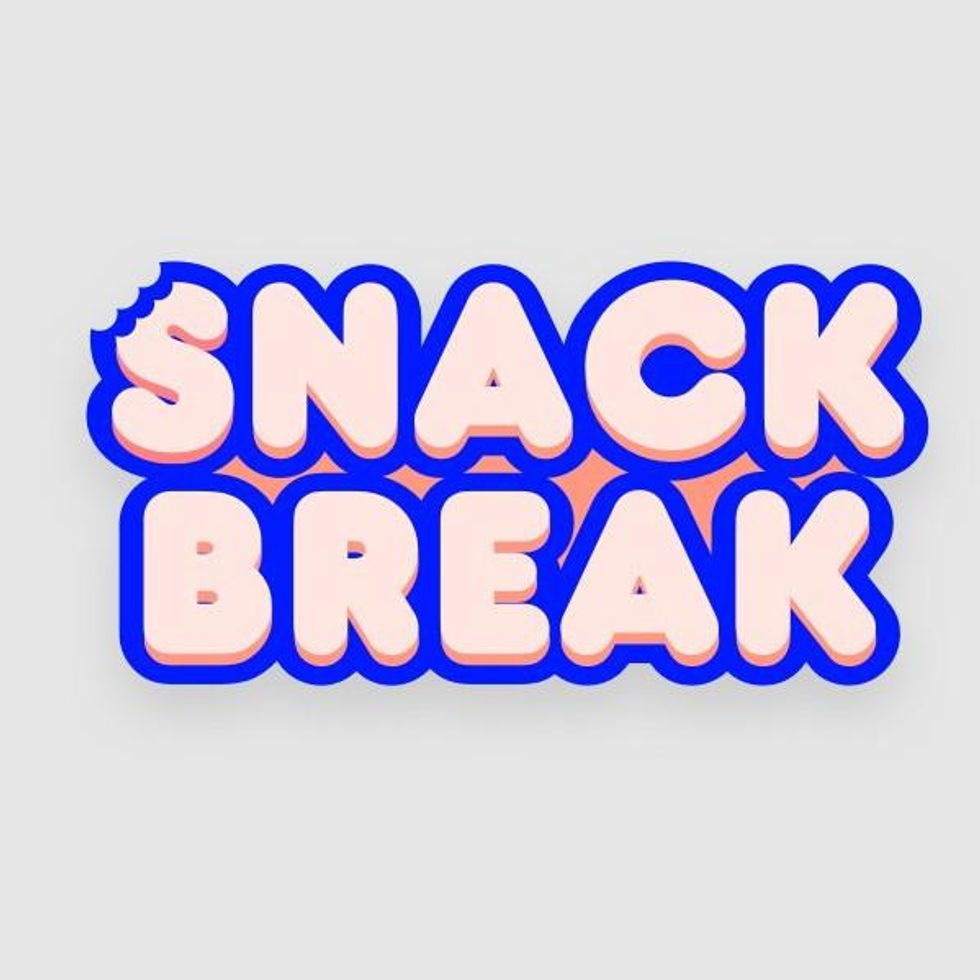 An L.A-based app-building company that focuses on "bitesize" communication to create shared experiences

Snap Integration: Arteest, Snack Break's newest app, uses Snap's dynamic lens to allow users to make drawings based on a friend's suggestions, then share their creations on Snapchat.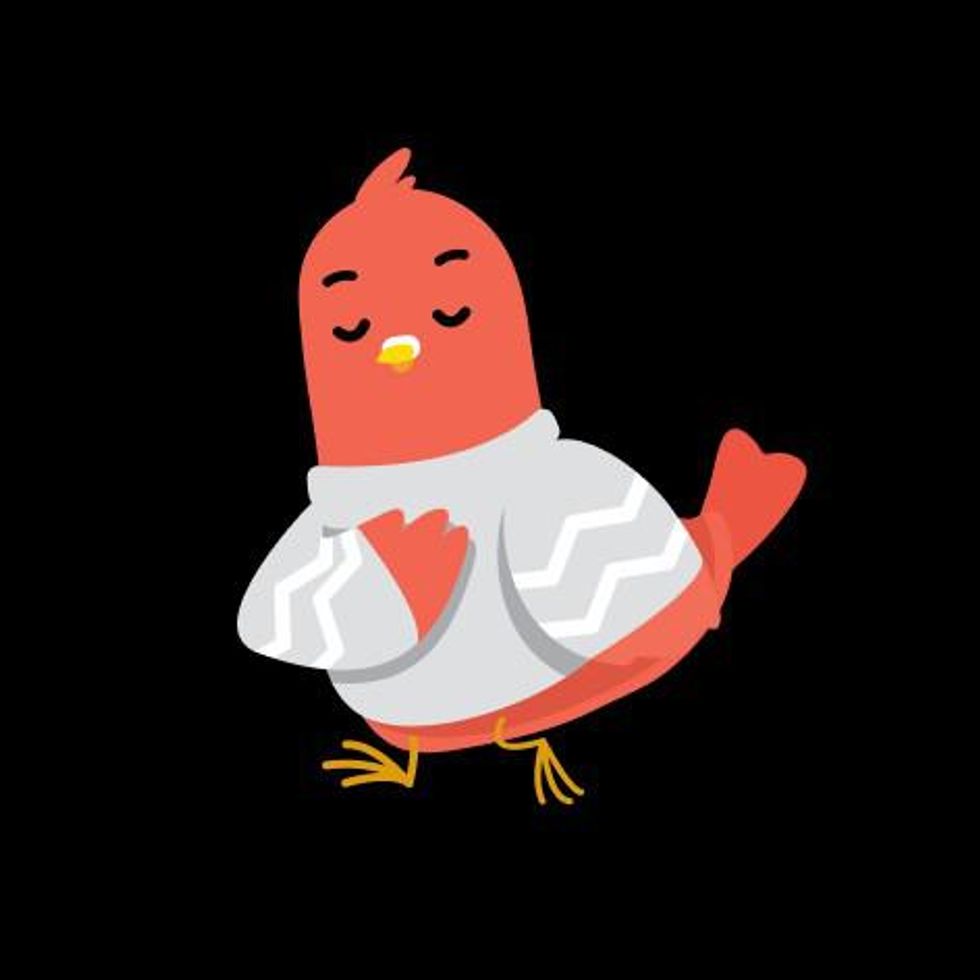 A social video studio that helps users to discover, remix and share video and gif memes
Snap Integration: A Snap Mini that enables users to share, edit and react to video and gif memes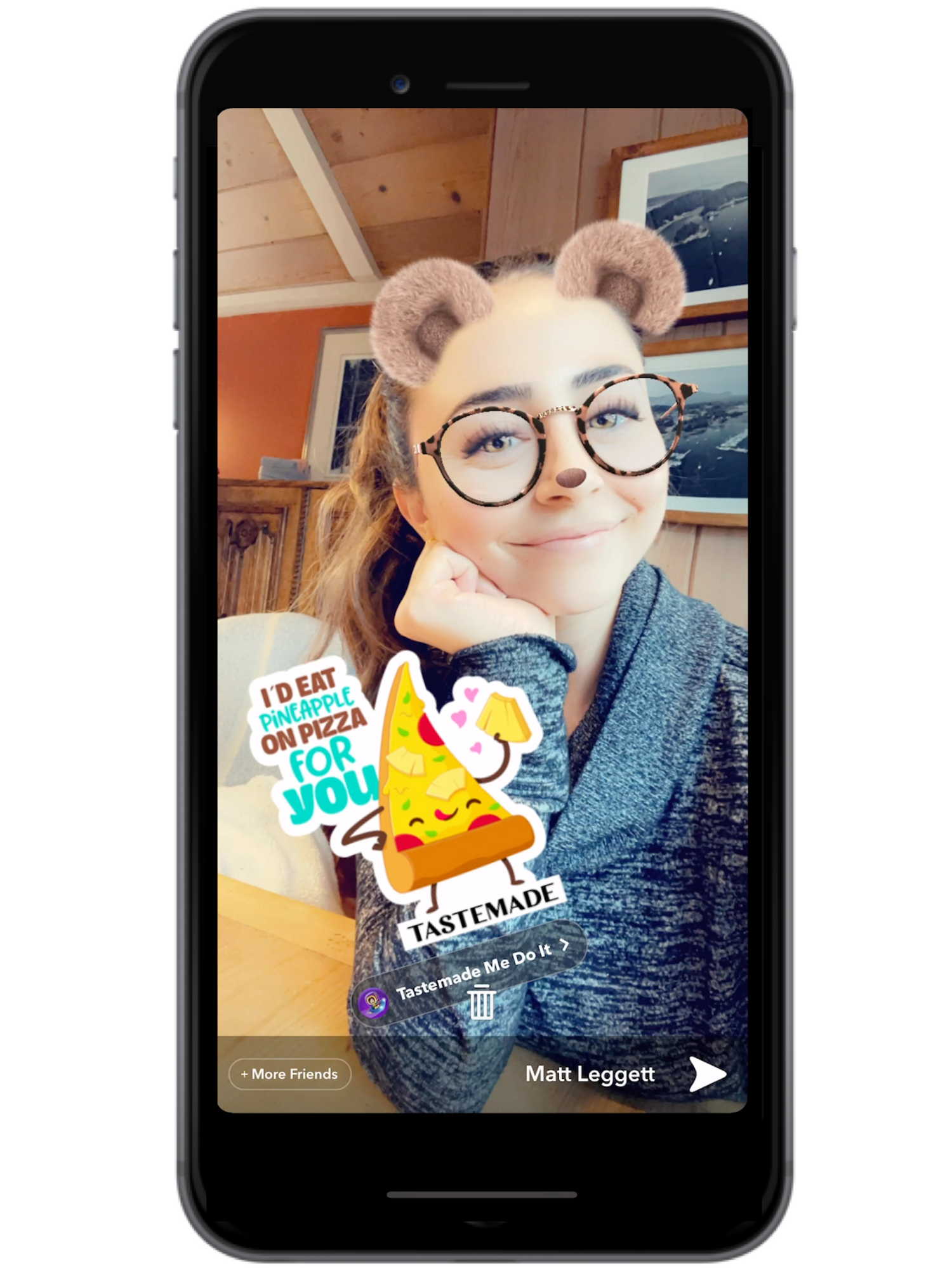 An L.A.-based media company focused on food, travel, and home & design content; it reaches 300 million monthly viewers and has been working with Discover, Snap's curated content platform, since its launch in 2015
Snap Integration: A Snap Mini, "Tastemade Me Do It", that offers weekly recipe and DIY challenges, along with polls and stickers that users can share with friends
"We really see this as a huge opportunity to grow our audience and build an even bigger business through Snapchat," said Tastemade general manager of social, Lauren Arso.
"We love the work we do on Discover, and with the Mini platform, we were excited that we could have a little more control over the experience," she continued. "We're also working with the Snap team to create new ways to connect the Discover platform with the Mini platform."
Snap's Yellow ecosystem is now comprised of three programs – Collabs, Accelerator, and Community – but the company's developer and integration tools are not limited to program participants; most are available via a quick application process.

---
Sam Blake primarily covers media and entertainment for dot.LA. Find him on Twitter @hisamblake and email him at samblake@dot.LA

Sam Blake
Sam primarily covers entertainment and media for dot.LA. Previously he was Marjorie Deane Fellow at The Economist, where he wrote for the business and finance sections of the print edition. He has also worked at the XPRIZE Foundation, U.S. Government Accountability Office, KCRW, and MLB Advanced Media (now Disney Streaming Services). He holds an MBA from UCLA Anderson, an MPP from UCLA Luskin and a BA in History from University of Michigan. Email him at samblake@dot.LA and find him on Twitter @hisamblake
https://twitter.com/hisamblake
samblake@dot.la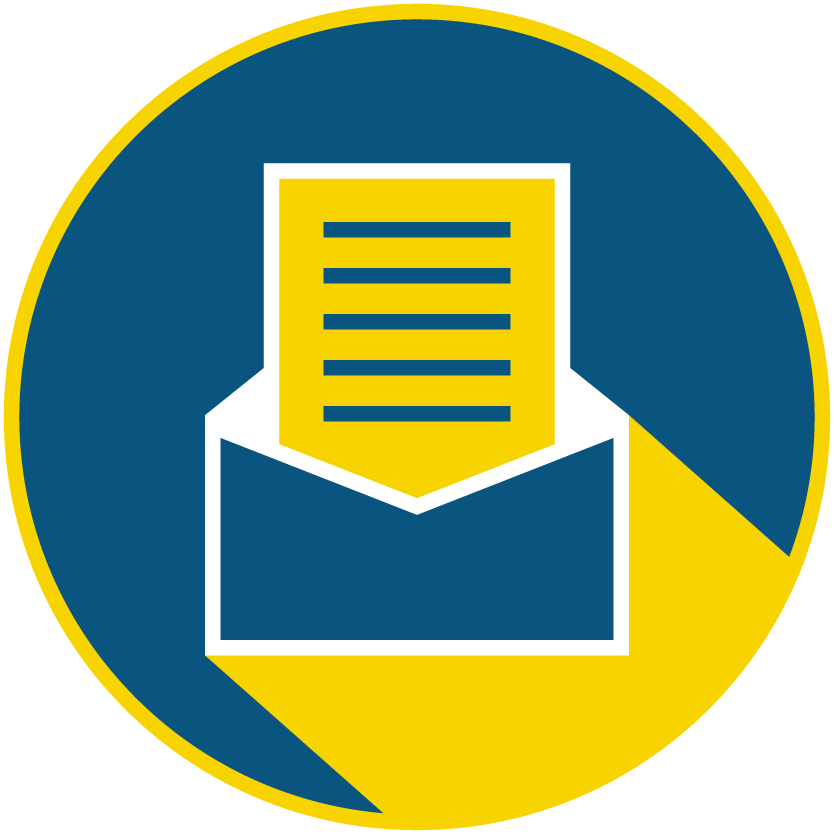 Subscribe to our newsletter to catch every headline.
Christian Hetrick
Christian Hetrick is dot.LA's Entertainment Tech Reporter. He was formerly a business reporter for the Philadelphia Inquirer and reported on New Jersey politics for the Observer and the Press of Atlantic City.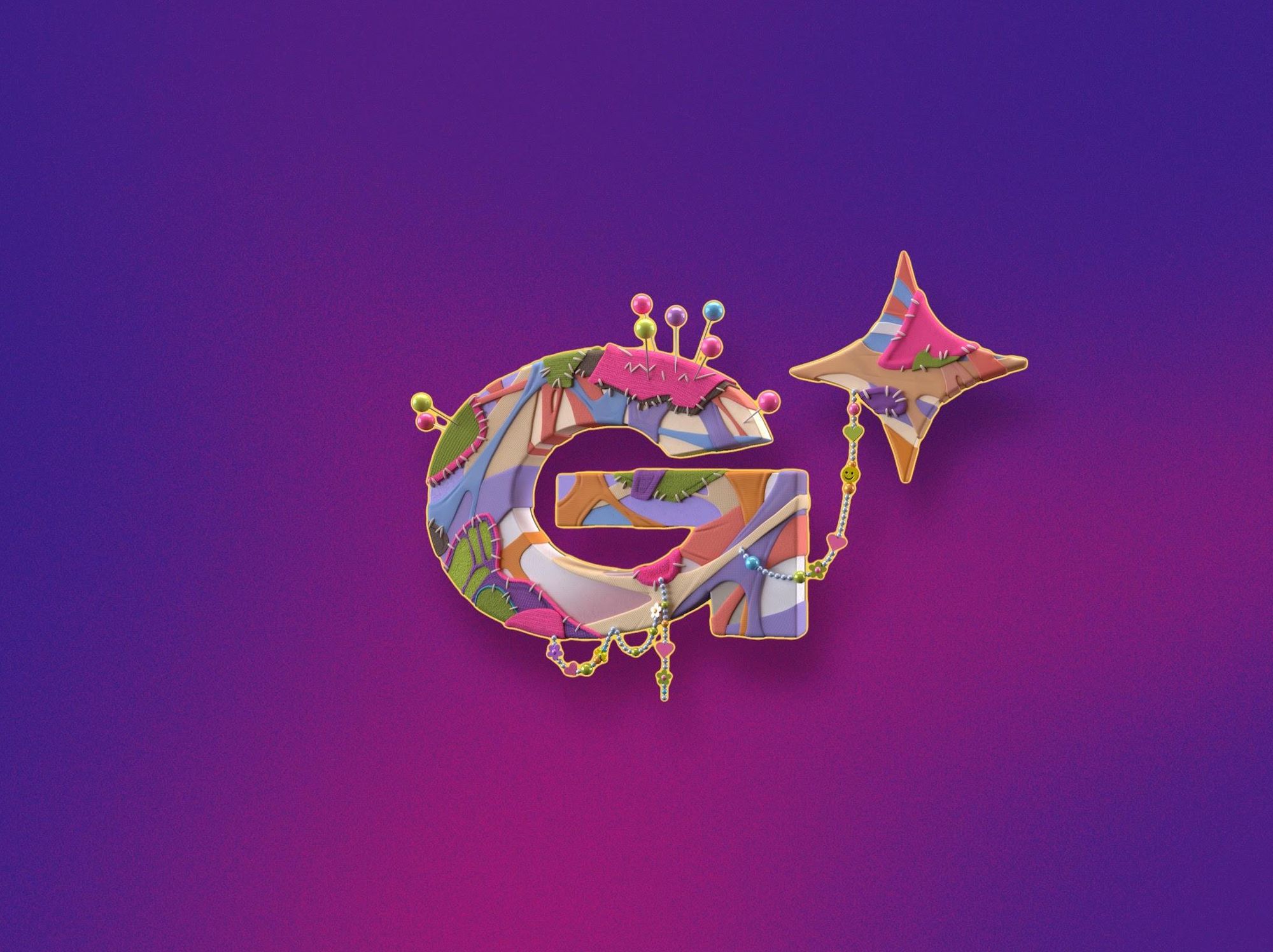 When avatar startup Genies raised $150 million in April, the company released an unusual message to the public: "Farewell."
The Marina del Rey-based unicorn, which makes cartoon-like avatars for celebrities and aims to "build an avatar for every single person on Earth," didn't go under. Rather, Genies announced it would stay quiet for a while to focus on building avatar-creation products.
Genies representatives told dot.LA that the firm is now seeking more creators to try its creation tools for 3D avatars, digital fashion items and virtual experiences. On Thursday, the startup launched a three-week program called DIY Collective, which will mentor and financially support up-and-coming creatives.
Similar programs are common in the startup world and in the creator economy. For example, social media companies can use accelerator programs not only to support rising stars but to lure those creators—and their audiences—to the company's platforms. Genies believes avatars will be a crucial part of the internet's future and is similarly using its program to encourage creators to launch brands using Genies' platform.
"I think us being able to work hands on with this next era—this next generation of designers and entrepreneurs—not only gets us a chance to understand how people want to use our platform and tools, but also allows us to nurture those types of creators that are going to exist and continue to build within our ecosystem," said Allison Sturges, Genies' head of strategic partnerships.
DIY Collective's initial cohort will include roughly 15 people, Sturges said. They will spend three weeks at the Genies headquarters, participating in workshops and hearing from CEOs, fashion designers, tattoo artists and speakers from other industries, she added. Genies will provide creatives with funding to build brands and audiences, though Sturges declined to share how much. By the end of the program, participants will be able to sell digital goods through the company's NFT marketplace, The Warehouse. There, people can buy, sell and trade avatar creations, such as wearable items.
Genies will accept applications for the debut program until Aug. 1. It will kick off on Aug. 8, and previous experience in digital fashion and 3D art development is not required.
Sturges said that the program will teach people "about the tools and capabilities that they will have" through Genies' platform, as well as "how to think about building their own avatar ecosystem brands and even their own audience."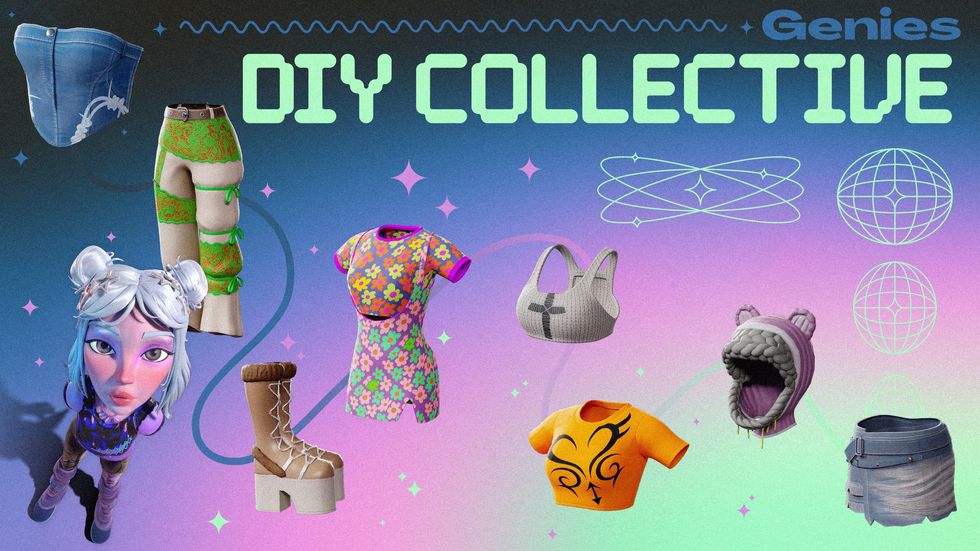 Image courtesy of Genies
Founded in 2017, Genies established itself by making avatars for celebrities from Rihanna to Russell Westbrook, who have used the online lookalikes for social media and sponsorship opportunities. The 150-person company, which has raised at least $250 million to date, has secured partnerships with Universal Music Group and Warner Music Group to make avatars for each music label's entire roster of artists. Former Disney boss Bob Iger joined the company's board in March.
The company wants to extend avatars to everyone else. Avatars—digital figures that represent an individual—may be the way people interact with each other in the 3D virtual worlds of the metaverse, the much-hyped iteration of the internet where users may one day work, shop and socialize. A company spokesperson previously told dot.LA that Genies has been beta testing avatar creator tools with invite-only users and gives creators "full ownership and commercialization rights" over their creations collecting a 5% transaction fee each time an avatar NFT is sold.
"It's an opportunity for people to build their most expressive and authentic self within this digital era," Sturges said of avatars.
The company's call for creators could be a sign that Genies is close to rolling out the Warehouse and its tools publicly. Asked what these avatar tools might look like, the startup went somewhat quiet again.
Allison Sturges said, "I think that's probably something that I'll hold off on sharing. We will be rolling some of this out soon."
Christian Hetrick
Christian Hetrick is dot.LA's Entertainment Tech Reporter. He was formerly a business reporter for the Philadelphia Inquirer and reported on New Jersey politics for the Observer and the Press of Atlantic City.
Christian Hetrick
Christian Hetrick is dot.LA's Entertainment Tech Reporter. He was formerly a business reporter for the Philadelphia Inquirer and reported on New Jersey politics for the Observer and the Press of Atlantic City.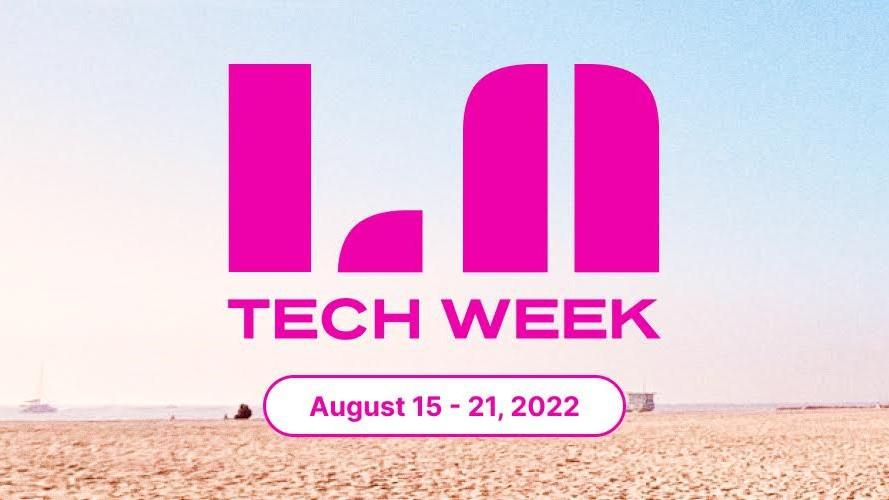 LA Tech Week—a weeklong showcase of the region's growing startup ecosystem—is coming this August.
The seven-day series of events, from Aug. 15 through Aug. 21, is a chance for the Los Angeles startup community to network, share insights and pitch themselves to investors. It comes a year after hundreds of people gathered for a similar event that allowed the L.A. tech community—often in the shadow of Silicon Valley—to flex its muscles.
From fireside chats with prominent founders to a panel on aerospace, here are some highlights from the roughly 30 events happening during LA Tech Week, including one hosted by dot.LA.
DoorDash's Founding Story: Stanley Tang, a cofounder and chief product officer of delivery giant DoorDash, speaks with Pear VC's founding managing partner, Pejman Nozad. They'll discuss how to grow a tech company from seed stage all the way to an initial public offering. Aug. 19 at 10 a.m. to 12 p.m. in Santa Monica.
The Founders Guide to LA: A presentation from dot.LA cofounder and executive chairman Spencer Rascoff, who co-founded Zillow and served as the real estate marketplace firm's CEO. Aug. 16 from 6 p.m. to 9 p.m. in Brentwood.
Time To Build: Los Angeles: Venture capital firm Andreessen Horowitz (a16z) hosts a discussion on how L.A. can maintain its momentum as one of the fastest-growing tech hubs in the U.S. Featured speakers include a16z general partners Connie Chan and Andrew Chen, as well as Grant Lafontaine, the cofounder and CEO of shopping marketplace Whatnot. Aug. 19 from 2 p.m. to 8 p.m. in Santa Monica.
How to Build Successful Startups in Difficult Industries: Leaders from Southern California's healthcare and aerospace startups gather for panels and networking opportunities. Hosted by TechStars, the event includes speakers from the U.S. Space Force, NASA Jet Propulsion Lab, Applied VR and University of California Irvine. Aug. 15 from 1 p.m. to 5 p.m. in Culver City.
LA Tech Week Demo Day: Early stage startups from the L.A. area pitch a panel of judges including a16z's Andrew Chen and Nikita Bier, who co-founded the Facebook-acquired social media app tbh. Inside a room of 100 tech leaders in a Beverly Hills mansion, the pitch contest is run by demo day events platform Stonks and live-in accelerator Launch House. Aug. 17 from 12:30 p.m. to 3 p.m. in Beverly Hills.
Registration information and a full list of LA Tech Week events can be found here.
From Your Site Articles
Related Articles Around the Web
Christian Hetrick
Christian Hetrick is dot.LA's Entertainment Tech Reporter. He was formerly a business reporter for the Philadelphia Inquirer and reported on New Jersey politics for the Observer and the Press of Atlantic City.
David Shultz
David Shultz is a freelance writer who lives in Santa Barbara, California. His writing has appeared in The Atlantic, Outside and Nautilus, among other publications.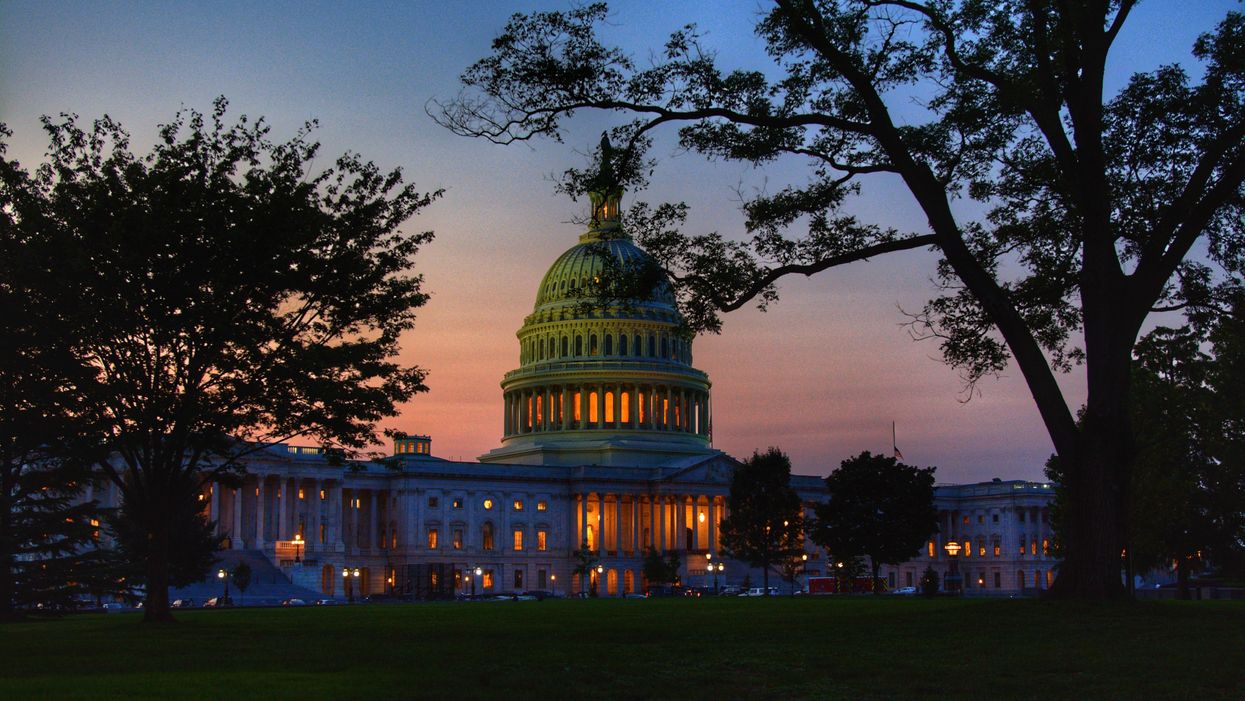 Over the weekend Senate Democrats officially passed the Inflation Reduction Act in what amounts to President Biden's biggest legislative win so far. The bill includes a host of broad-spectrum economic policy changes and completely reworks the subsidies for electric vehicle purchases. The law still has to get through the House, but this should be a much smaller hurdle.

dot.LA covered the bill in depth as it neared the goal line at the end of July, and the final iteration doesn't change much. To recap:
1. The rebate total stays $7,500 but is broken into two $3,750 chunks tied to how much of the car and its battery are made in the US.
2. The manufacturer caps are eliminated, meaning even EV companies that have sold more than 20,000 vehicles are once again eligible.
3. Rebates will now only apply to cars priced below $55,000 and trucks/SUVs below $80,000
With the new system placing a renewed emphasis on American manufacturing and assembly, the calculus of which vehicles cost how much is still being worked out. The most comprehensive (but unofficial!) list I've seen has come from Reddit user u/Mad691.
In addition to the EV rebate program, the bill also includes a number of economic incentives aimed at curbing emissions and accelerating the country's transition to electric vehicles.
There's $20 billion earmarked for the construction of new clean vehicle manufacturing facilities and $3 billion will go help electrify the USPS delivery fleet. Another $3 billion will go to electrifying the nation's ports. Then there's $1 billion for zero-emission trucks and buses.
Now that the bill is about to be codified into law, VC investment in the sector might heat up in response to the new money flowing in.
"I do anticipate more climate funds standing up to invest in EV infrastructure," says Taj Ahmad Eldridge, a partner at Include Ventures and the director at CREST an ARES Foundation initiative with JFF/WRI that aims to provide training for people in the new green economy. "However, we do see funds being a little more thoughtful on diligence and taking their time to fund the right investment."
The sentiment seems to be shared across Southern California. ChargeNet CEO and Co-Founder Tosh Dutt says the Inflation Reduction Act "super charges" the company's effort to build infrastructure across the country.
"This investment accelerates the transition to renewable energy and gives companies like ChargeNet Stations the confidence to expand more rapidly, especially in underserved communities," says Dutt.
For Rivian, the bill's passage has left would-be customers in a sort of limbo. Because many of their models will exceed the $80,000 cap for trucks and SUVs after options, customers who've preordered are scrambling to sign buyers' agreements to take advantage of the current EV rebate scheme which doesn't include price caps. As I noted in the previous article, if you buy an EV before the bill is signed, you're eligible for the current rebate system even if the vehicle isn't delivered until 2023. Any existing contracts under the current system will remain valid.
With the legislation seemingly on the fast track to become law, it's unclear whether or not Rivian will expedite the purchasing process to allow customers to sign the buyers' agreement before the new rebate program becomes the law of the land. Tick tock!
David Shultz
David Shultz is a freelance writer who lives in Santa Barbara, California. His writing has appeared in The Atlantic, Outside and Nautilus, among other publications.