Unboxing Quibi: Inside the New Mobile Streaming App and Its Shows
Sam Blake
Sam primarily covers entertainment and media for dot.LA. Previously he was Marjorie Deane Fellow at The Economist, where he wrote for the business and finance sections of the print edition. He has also worked at the XPRIZE Foundation, U.S. Government Accountability Office, KCRW, and MLB Advanced Media (now Disney Streaming Services). He holds an MBA from UCLA Anderson, an MPP from UCLA Luskin and a BA in History from University of Michigan. Email him at samblake@dot.LA and find him on Twitter @hisamblake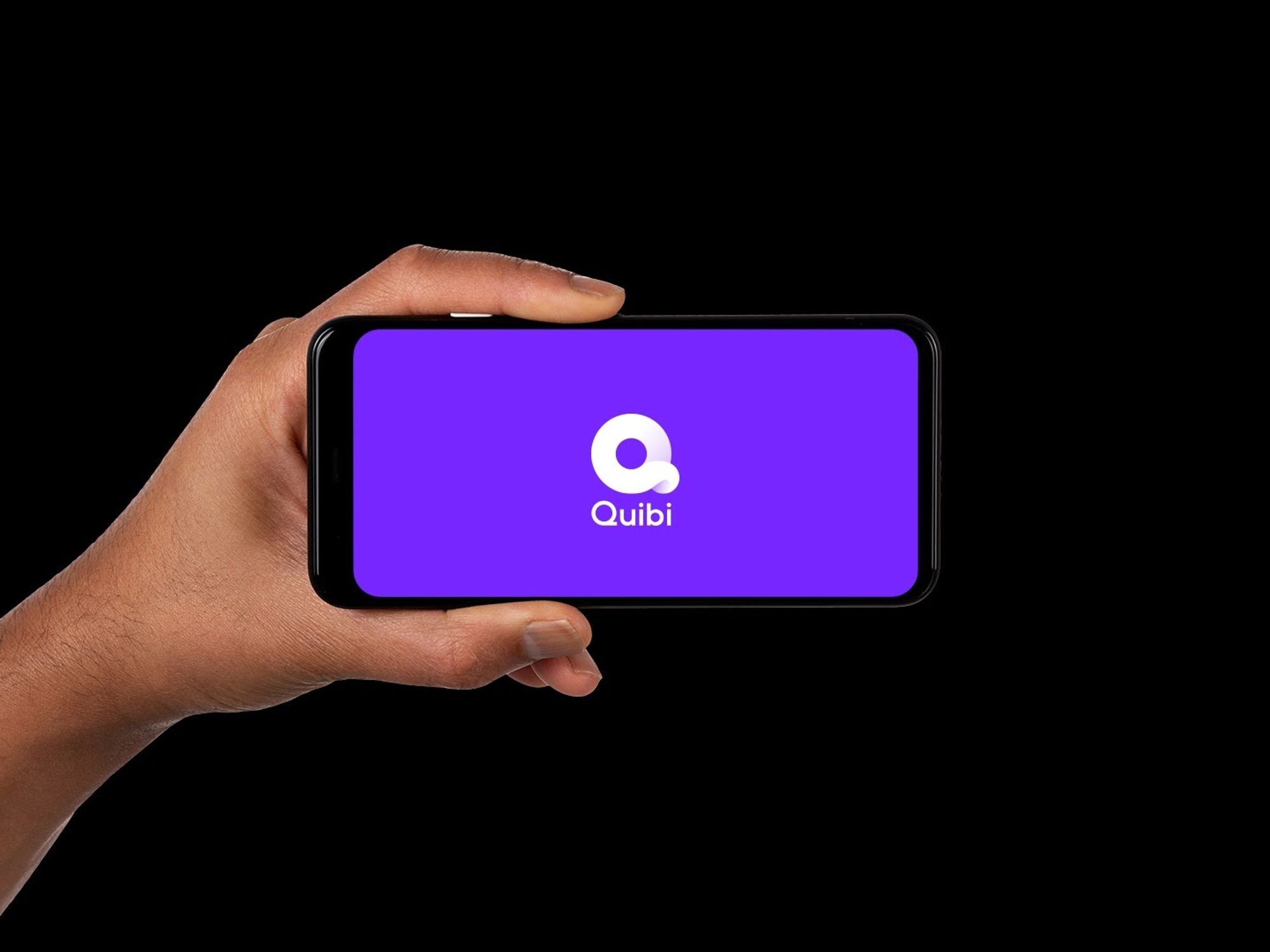 Courtesy Quibi
Quibi deserves credit. The app is top-notch and the content that I watched is high-quality (I suppose it ought to be, given reported production costs of up to $100,000 per minute for some shows, and all-star talent across its initial slate of 50 programs).
Even the daily weather report was witty, with a fun shoutout to Quibi's founder and chairman: "Down in SoCal," reported my mobile-sized meteorologist, "I'm calling for sunshine and low 70s -- that's just for you, Mr. Katzenberg."
And it was gutsy to stick with its April 6th release date, despite the coronavirus crisis.
But what it amounts to, for now, is breakfast for dinner.
Let me explain.
---
Quibi has spent the last year focused on three things, as their chief product officer put it on Wednesday.
Number one:elevating the mobile viewing experience. With technology that allows viewers to watch shows in either portrait or landscape mode, and a collection of exciting mobile-oriented features yet to come, they've achieved this. (Several times during my sheltered-in-place viewing party extravaganza, I rotated my phone 90 degrees, watched the shot seamlessly adjust, and thought to myself, "Neat!")
Number two:striving for simplicity. The app has just four tabs. It opens onto the Today For You page, which includes recommendations based on what and how you've watched.
Unboxing Quibi: The 'Today For You' tabwww.youtube.com
The Browse tab enables searching across category, genre, title, cast member or creator, or scrolling through different groupings like Trending, New Releases, and More to Explore.

Unboxing Quibi: The 'More to Explore' Tabwww.youtube.com
The Following tab hosts the episodes you've flagged.

Unboxing Quibi: The 'Following' Tabwww.youtube.com
And last is the self-explanatory Downloads tab (which are unlimited).
Number three:focusing solely on mobile. Steadfast in its belief that young companies -- even if they've raised $1.75 billion -- should "strive to be the best in the world at something," Quibi will not be available on tablets, laptops or television screens.

"Our content is made exclusively for the phone app with new technology that makes a beautiful watching experience," Jeffrey Katzenberg told Screen Daily on March 31st. He has repeatedly described Quibi as pioneering a "new form" of media.
Put another way, Quibi has merged innovative technology with premier content to try to optimize video for mobile phone viewing. And in my book, they've absolutely succeeded.
But the thing is, stuck at home in lockdown, I found that I would have preferred to watch these shows on my tablet, laptop, or TV.
It's like this. I love breakfast. And I eat breakfast, most of the time, in the morning.

Now, I could optimize breakfast for eating it in the evening. I'd like that -- breakfast for dinner -- once in a while. Who wouldn't?
But here's the rub: I prefer breakfast in the morning. Much as I appreciate the effort to optimize breakfast for dinner, I quite like breakfast as it is. In the morning. So I sincerely commend Quibi for optimizing video for a mobile screen; it's just that I would prefer to watch these shows on, well, a bigger screen. I don't want to eat breakfast for dinner when I could just as easily eat breakfast for breakfast.

And during the quarantine, while I'm cocooning at home with my tablet, my laptop and my TV all accessible as can be, I am surrounded by breakfast. I don't need a different way to eat breakfast right now.

As for when the quarantine ends, that could be a different story.
Quibi, after all, was built for "in-between" moments, from 7am to 7pm, as Chief Executive Meg Whitman has explained. It's not meant to compete with the many other ways that I can watch shows when I'm not "on the go." It's supposed to be for when I'm commuting, or standing in line, or waiting for my bank robbery getaway car to pull up.
But no one's robbing banks right now; we're in lockdown.
Katzenberg has his response: "You have as many in-between moments today as you had a month ago. They're just different," he told the L.A Times.
That may be true. People may indeed want to tune into a 5-minute newscast in between homeschooling their kids (demand for news is way up right now, after all, and Quibi's got a lot of it). Or, when folks are sitting on the couch and their family is hogging the big screen, they may enjoy catching an episode of blindfolded chefs getting a dish exploded onto them then having to guess what it is and cook it for judges who themselves don't know what it's supposed to be. Some may enjoy basking in the fresh air of a backyard, reaching into their pocket and watching a movie-in-chapters, like Most Dangerous Game (I certainly did).
But although these bite-sized episodes are undoubtedly high-quality; and the six-to-ten minute episode length feels fresh and workable; and the variety of shows promises to include something for just about anyone in Quibi's target demographic of 18-44 year olds, I'm not sure I would pay $4.99 (with ads) or $7.99 (without) per month--especially when I have so many other options immediately at my disposal.
Once things go back to some semblance of normal, and those on-the-go in-between moments return, I wouldn't be shocked if Quibi caught on.
In the meantime it's available for a 90-day free trial to anyone who signs up in April. The problem for Quibi is that at that point we may still be in lockdown. Then again, I do find myself wondering what will happen to Liam Hemsworth....
---
Sam Blake covers entertainment and media for dot.LA. Find him on Twitter @hisamblake and email him at samblake@dot.LA
Sam Blake
Sam primarily covers entertainment and media for dot.LA. Previously he was Marjorie Deane Fellow at The Economist, where he wrote for the business and finance sections of the print edition. He has also worked at the XPRIZE Foundation, U.S. Government Accountability Office, KCRW, and MLB Advanced Media (now Disney Streaming Services). He holds an MBA from UCLA Anderson, an MPP from UCLA Luskin and a BA in History from University of Michigan. Email him at samblake@dot.LA and find him on Twitter @hisamblake
https://twitter.com/hisamblake
samblake@dot.la