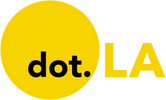 Get in the KNOW
on LA Startups & Tech
X
Pet Tech
Browse the latest news about technology aimed at the pet sector and pet tech startups in Southern California from dot.LA
Shaina Denny had just moved back to the United States from China when she decided she wanted a pup of her own. But as balancing work and home life became more difficult, she found herself looking for a dog service agency that allowed her to drop off her pet for just a few hours at a time— but couldn't find one.
One year later, Denny teamed up with COO and co-founder Greer Wilk in hopes of providing just such a service herself.
Dogdrop launched out of Science Inc., a startup studio in downtown Santa Monica that previously backed DogVacay, in January of 2020— right before the start of the COVID-19 pandemic.
The startup provides dog care with a twist: focusing dog care around convenience, flexibility and accessibility.
Denny said their dog service is unique in that it focuses on creating an industry "gold standard" for customer and pet experience.
"A high-quality member experience is something that humans expect from other services, they can also expect the same experience at a Dogdrop location," said Denny.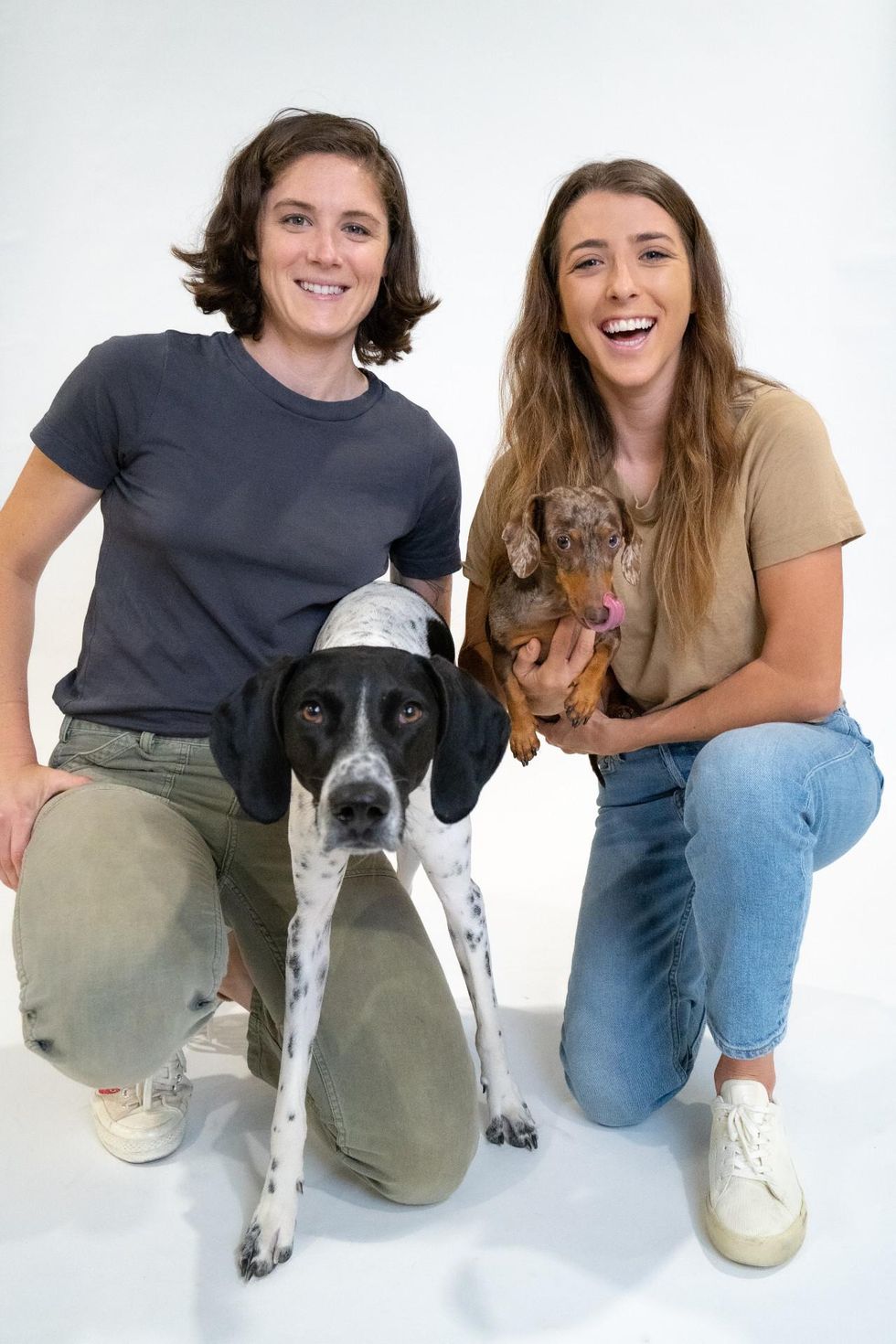 Dogdrop co-founders Greer Wilk (left) and Shaina Denny
At Dogdrop, pet owners can drop off their pups whenever they need to and pick them up whenever they are ready.
Dogdrop's customers pay an hourly rate or a monthly subscription. Costs start at $20 per month for three hours and range up to $800 per month for unlimited services.
The COVID-19 pandemic caused economic hardships for many startups and small businesses. Companies like Rover, one of Dogdrop's top competitors, were forced to lay off employees within weeks of the start of the pandemic. Rover laid off 41% of its workers at the end of 2020.
"If people are working from home and not traveling, the impact on our community of sitters and walkers is devastating," its CEO said in a statement last year.

But the American Pet Products Association reported that Americans spent almost $104 billion in 2020 on services such as grooming pet sitting and pet walking. This year the association estimates consumers will spend almost $110 billion on pet services — an increase of 5.7% over last year.
Denny said her company's biggest challenge was not economic, but keeping their employees safe and supporting them through rough times.

"As someone who adopted or got a dog during the pandemic— the demand was there. Especially because we focus on what we call 'quick stops.' People are able to drop their dog off for one to three hours at a time to get them exercising or to have a quiet Zoom call," Denny said. "The real challenge was just making sure our staff felt safe and supported during these times, especially with other difficulties going on in Los Angeles specifically."
Dogdrop announced a $2.9 million raise in late September. The Series A funding round was led by Fuel Capital and also included Mars PetCare, Muse Capital, Animal Capital, Gaingels, The Helm and Wag CEO Garrett Smallwood, the chief executive of one of their biggest competitors.
The company intends to use the new funding to expand its business reach and marketing efforts.
"The pet industry is really growing right now and a lot of investors are attracted to the pet industry space," Denny said. "If we can make it through and be successful during that time it shows investors we will continue to grow."
How do angel investors get in front of companies prior to investing? Brianne Kimmel, founder of WorkLife Ventures, might know a way or two.
On this episode of the LA Venture podcast, Kimmel discusses her work as an investor — how she gets into rounds, how she established herself as a top angel investor and then transitioned into a fund manager and her thoughts on work and life.
"I highly encourage people to build a list of companies that you would love to work with because founders really appreciate when you become very excited about their product and when you make that next step of finding ways to be helpful," Kimmel says.
Business Insider recently named Kimmel as a "top angel investor everyone should know," and for good reason. Kimmel is an early investor in companies like Hopin, Pipe, Webflow, Tandem and many others.
Kimmel tells L.A. Venture that her road to launching a venture capital firm did not come without obstacles. Traditional VCs and others discouraged her from trying to start her own fund.
"I had talked to a number of traditional VC firms. And many of them were like, 'this isn't going to happen. Like, you can go get your MBA and you could probably come in as an associate. But I think what you're trying to do is like a pretty big career leap'," she said.
But she launched her own firm, anyway. She adds that it has been a lot of "hard work and a lot of learning and educating myself on evenings and weekends."
Kimmel shares insight on the Gen Z communities she's a part of and talks about how they are choosing jobs based on their values and how companies are adapting.
Kimmel is a believer in product-led growth and that bottom up software-as-a-service is replacing the past enterprise sales notion of steak dinners and the like. She also believes that the tools available today empower everyone to be an entrepreneur and says that is the future of work.
dot.LA Audience Engagement Editor Luis Gomez contributed to this post.

Want to hear more of L.A. Venture? Listen on Apple Podcasts, Stitcher, Spotify or wherever you get your podcasts.
From Your Site Articles
Related Articles Around the Web
On this week's episode of the L.A. Venture Podcast, hear from Drew Taylor, a partner at Digitalis Ventures.
The firm first launched in 2016 with a $100 million fund invested in companies that focus on improving human health. Two years later, Taylor said Digitalis turned its attention from not only supporting companies in human health but also those in animal health.
Among its backers are Mars Inc., which is the largest owner and operator of veterinary clinics in the world, and one its largest owners of pet nutrition brands, Taylor adds.

Today, Digitalis Ventures manages a $100 million pet health fund as well as a $30 million fund for venture creation. It has offices in New York City, Boston, San Francisco and Los Angeles.
A native from California's farming city of Salinas, Taylor says his background is in food packaging. He was first exposed to the business world through his family's business, which cuts and packages fruits and vegetables for grocers.
"Pet ownership has definitely exploded during COVID," Taylor says. "The truth is, it was exploding before COVID. And COVID just accelerated that trend ... and there's some great research that supports just the benefit that pets can have from a companionship standpoint."

Taylor says that investing in pet health space presents a good opportunity to delve further into the human health space, and vice versa.
"[We] joke a little bit [that] our work in the human health gives us a little bit of a crystal ball and what's happening on the pet health side, because so many of the tools and treatments and care delivery methods that we create for ourselves in our own healthcare system, eventually, sort of get ported over to caring for animals as well," Taylor said.
"I think one of our dreams with this is that we'll be able to pioneer things on the animal side that can then sort of go back to the human side," Taylor said.
In the rest of this episode, Taylor also discusses ecommerce's big impact on pet nutrition, the synergy opportunities between human health care and pet care, and the explosion of ownership in cats in metropolitan cities in China.
dot.LA Audience Engagement Editor Luis Gomez contributed to this post.

Want to hear more of L.A. Venture? Listen on Apple Podcasts, Stitcher, Spotify or wherever you get your podcasts.
Correction: An earlier version of this post misrepresented Digitalis Ventures' relationship with Mars, Inc.
From Your Site Articles
Related Articles Around the Web