Pet Tech
Browse the latest news about technology aimed at the pet sector and pet tech startups in Southern California from dot.LA
Leap Venture Studio, the first studio focusing entirely on upending the booming $95 billion pet industry with plant-based dog foods and smart cat litter boxes, has announced its fourth class of furry-friendly startups.

Leap is based in Los Angeles, but none of the startups are here, even though the city is home to a bevy of companies catering to furry friends.
"COVID has really opened the doors in terms of doing this virtually and we have opened the doors to more international companies this year than ever before," said Brett Yates, CEO of the animal welfare charity, Michelson Found Animals, who also oversees the studio. "In this particular cohort, we're representing six different time zones and four different countries."
The pandemic has created scores of new pet owners, increasing U.S. pet adoption by 35% in 2020, according to Rover, a pet sitter and dog walker booking site that filed to go public via a SPAC Thursday.
Rover estimates in its securities filing that the size of the U.S. pet market is $95 billion, but sees its "total scaled opportunity" growing to $113 billion by 2030. That's up from $45 billion a decade ago.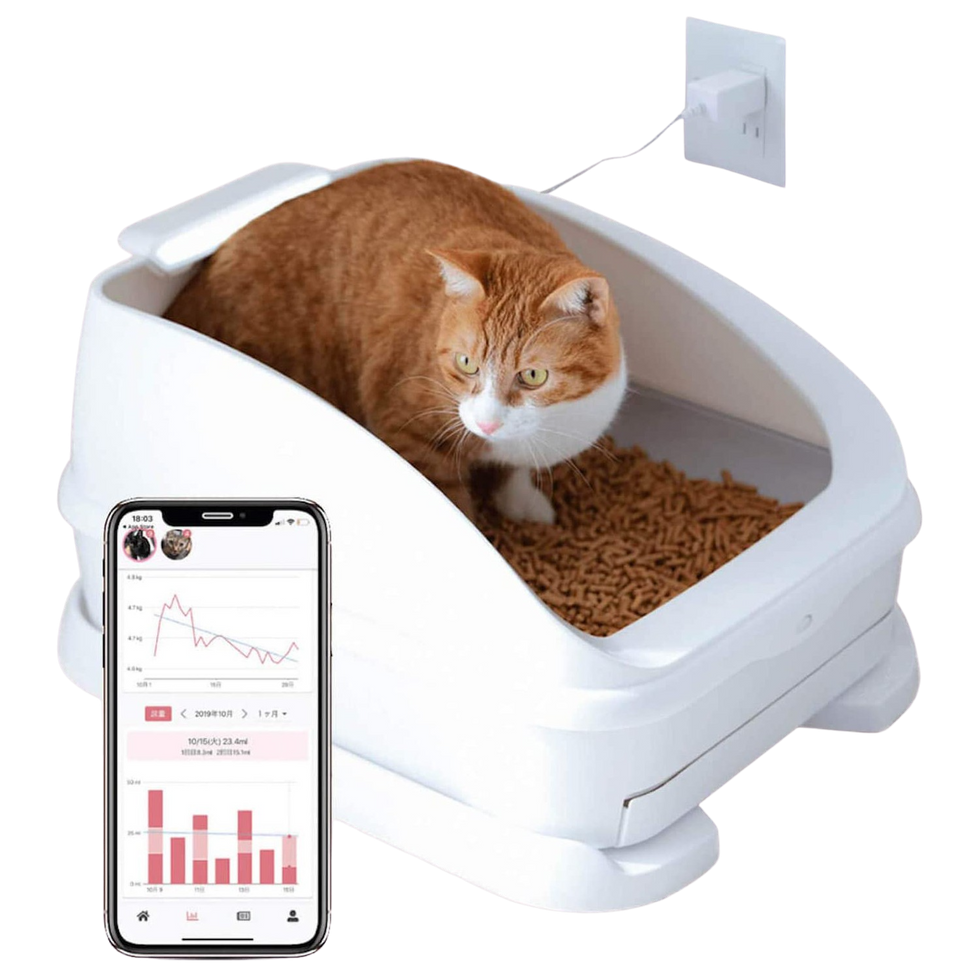 Toletta, one among Leap Venture Studios' class members, created a "smart" cat litter box.
Still COVID has had a dual effect, helping some businesses like the online retailer Chewy and others that sell pet food but hurting businesses like Rover, which are not needed when pet owners are rarely traveling.
Leap's portfolio company, L.A.-based Dogdrop, was also decimated, with pet owners not going to work and fearful of having their dogs socialize.
"People were afraid to take their dog to a place like that so they've had to rethink a lot of their business practices," Yates said.
But CEO and co-founder of Dogdrop Shaina Denny said the startup is actually doing well, disputing the characterization. "Our business has grown throughout COVID and we have only seen our proof of concept of short term stays (2-4 hours) of daycare use grow as people work from home and need to get their dogs out of the house to socialize," she said.
Still, the fastest-growing segment of the pet industry is plant-based foods, according to Yates. Just as humans have grown increasingly conscious about what they are eating, they no longer want to feed their dog Purina mystery meat.
"Meat based diets are no longer expected to be the norm for dogs or for cats," Yates said. "I think that is a really nascent part of the industry where there's a lot of conversation on both sides where people will say, 'My dog is a meat eater, period, end of story,' and then you've also got people that are typically more millennial that are saying, 'Yeah, I'm flexitarian or vegetarian or vegan, and my dog should eat that same way."'
Leap is a partnership between Mars Petcare, the animal division of the candy giant, along with Michelson Found Animals Foundation and R/GA Ventures.

Nestle's Purina also launched a startup accelerator last year.
The 12-week Leap Venture Studio culminates in an online pitch event held in May. Companies receive an investment of up to $200,000 if selected into the program.
Pet tech startups in Los Angeles County have raised more than $500 million in the last six years, according to Pitchbook data. However, most of that came from the $300 million that Softbank invested in the struggling dog walking marketplace Wag, before the Japanese bank abandoned its investment in 2019. Wag relocated what remains of its leadership and staff from West Hollywood to the Bay Area before the pandemic.
Here is the complete list of startups in the 2021 cohort:
Editor's note: This story has been updated to include the comments of Dogdrop CEO Shaina Denny.
From Your Site Articles
Related Articles Around the Web
Before CEO and founder Steven Eidelman launched Modern Animal in 2018, his most concerning question was, are people going to be comfortable relying on a mobile app to provide pet care?
The answer appears to be a resounding "yes," and the pandemic has helped prove the point, he said Tuesday at a dotLA Summit panel.
It was April 2020, when Modern Animal opened its first physical clinic in West Hollywood. The company offers both in-clinic and virtual appointments 24-hours-a-day and seven-days-a-week telemedicine via a fully-featured mobile app.
According to Eidelman, the clinic has had a few thousand assignments come through, and not a single person has entered its doors. He said, the current times have highlighted, "where we're at today in innovation and how technology is enabling a lot of, even, more traditional legacy businesses."
Apps tend to come easy to the younger demographic. Eidelman said, "The reality is I think the older population is still a little bit resistant to having everything happen through a mobile app or everything happen though a website. A lot of our customers primarily are millennial or Gen Z. For them, it's become second nature — even over the course of this six months — to expect pretty much everything to be done virtually."
Eidelman, an L.A. native who recently returned from the Bay Area where his previous company, Whistle, was based, has noticed the region's business embrace technology
"Technology's finally found its way into changing workflow, changing the way companies do business, changing the way consumers consume content, whether it's services products. There's a strong culture of brand, of creativity," he said. "And I think those additional resources that exist in L.A., I think en masse don't exist, necessarily, in the Bay Area."
Long gone are the outdoor adoption events and bake sales where animal rescue groups collect donations and convince dog lovers to foster a new litter. It's moved online, and startup Cuddly is offering the SaaS platform and marketing to fundraise remotely.
"Like a wedding registry for pets," said founder and CEO John Hussey.
The Seal Beach-based fundraising platform for groups rescuing animals announced this week it's raised $4 million in a Series A funding round led by Lead Edge Capital.
Founded in 2014, the company sets up "wish lists" on behalf of rescue shelter groups. Donors can help pay for things like squeaky toys or canned food, which Cuddly buys wholesale to turn a profit. They also bring in revenue through a tip feature on the site.
The Cuddly app allows these partners to manage campaigns from their phones, uploading photos and videos of furry animals and later sending updates and thank you's to donors. They can also link their social channels to a Cuddly account, "so when they need to raise funds, they simply click one easy button to share within their communities," Hussey said.
Donors can contribute to feline medical bills or doggy medicine, and even browse pet adoption listings directly on the site. The company is for-profit but doesn't take a cut of donations.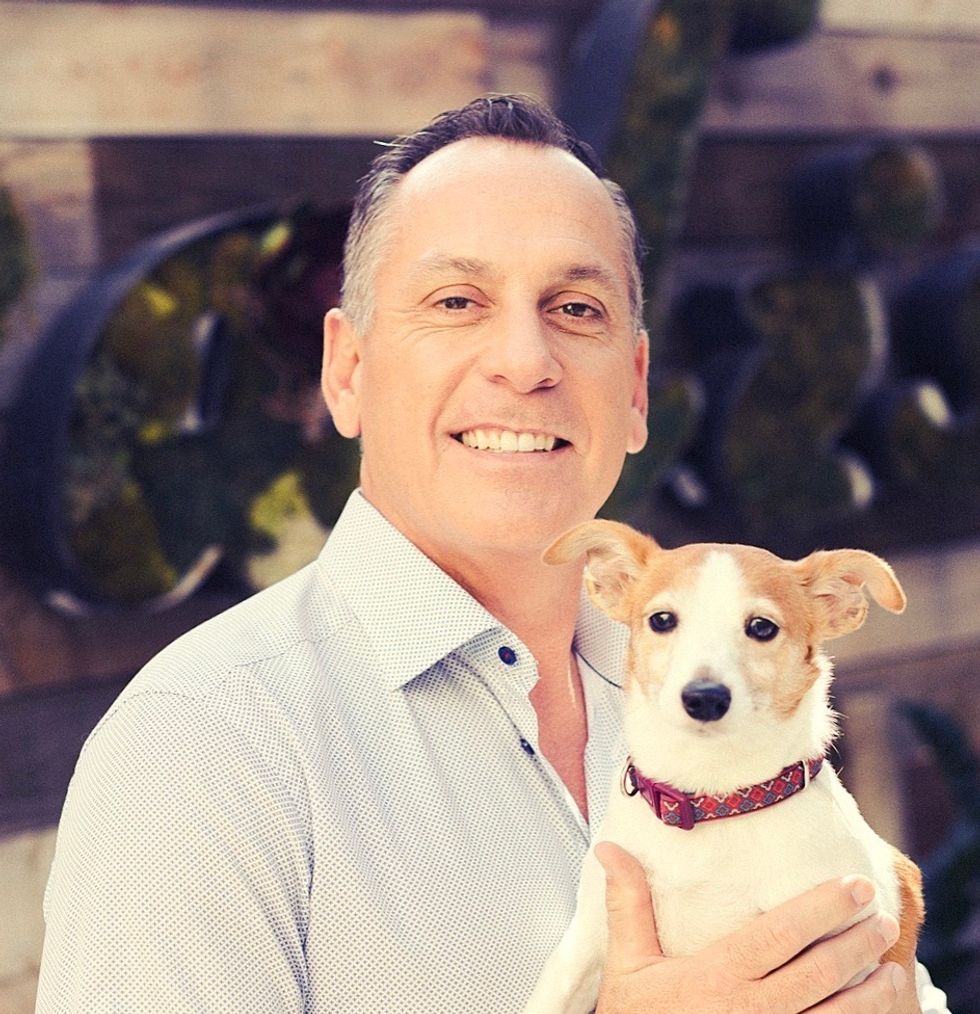 Cuddly CEO John Hussey
Hussey said shelter groups saw a surge in animal adoptions when stay-at-home orders were put in place. And more people started fostering as the pandemic forced shelters to operate on skeleton crews. Most of those new companions won't be going back to the kennel.
"People really rallied and stepped up to clear animals out of shelters," he said. "In this pandemic the animals are actually winning."
Donating to animal welfare isn't something new, Hussey said. What's unique about his company is its model amasses an array of rescue groups from around the world into one site where animal lovers can pick and choose animals or groups to send funds and products.
Cuddly has fundraised from 300,000 donors and currently works with over 2,100 animal welfare nonprofits. The company plans to expand its 20-person team and ramp up marketing efforts.
Business is up 350% since last June, Hussey said.
With the fresh funding round Hussey wants to turn his attention to building up the site's content for animal rescue groups beefing up marketing and adding pet care tips for Cuddly donors, 60% of whom are pet owners.
From Your Site Articles
Related Articles Around the Web