Five Ecommerce Trends from 2021 That Are Here to Stay
Decerry Donato
Decerry Donato is a reporter at dot.LA. Prior to that, she was an editorial fellow at the company. Decerry received her bachelor's degree in literary journalism from the University of California, Irvine. She continues to write stories to inform the community about issues or events that take place in the L.A. area. On the weekends, she can be found hiking in the Angeles National forest or sifting through racks at your local thrift store.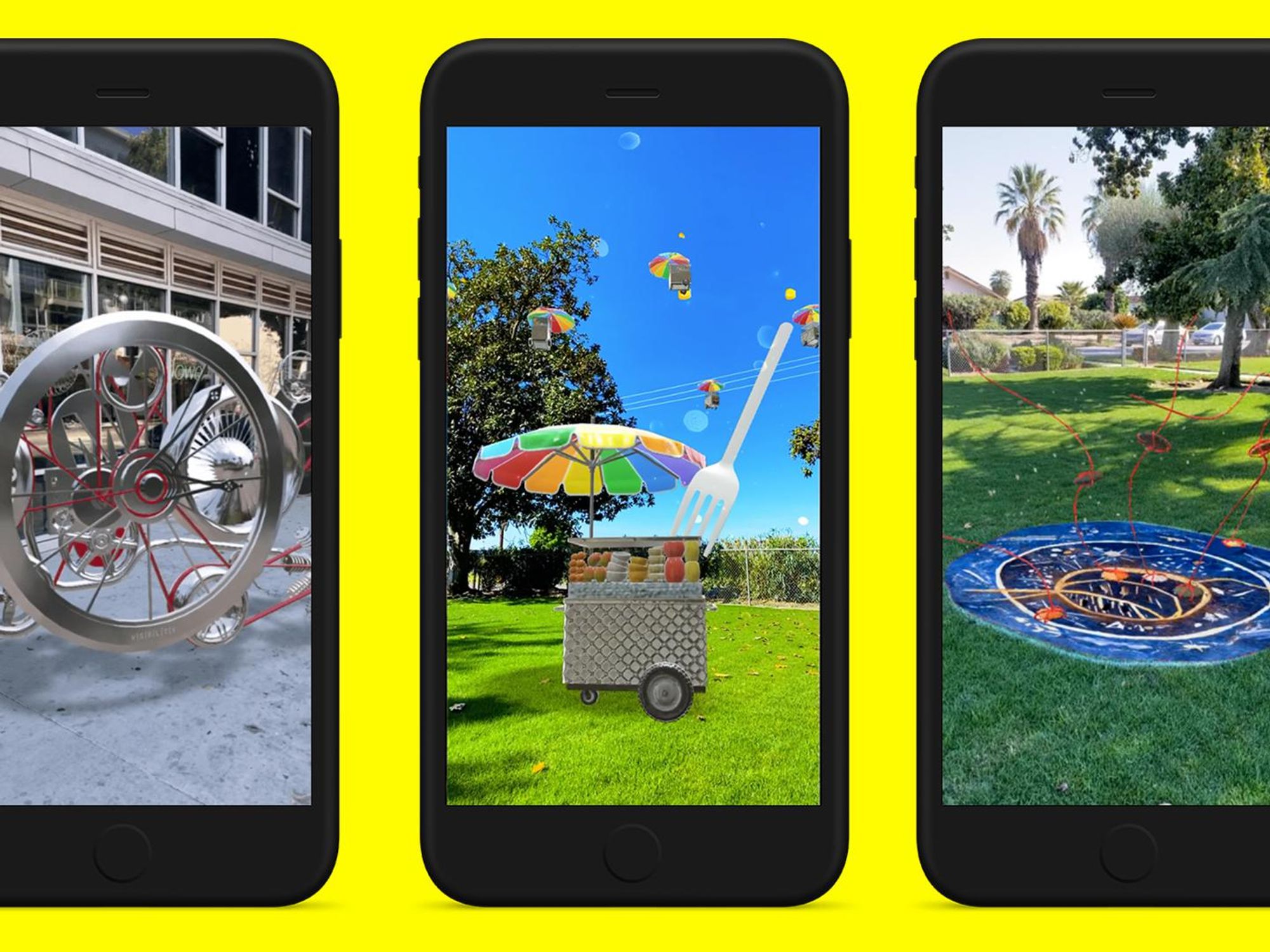 Next year is expected to be the first trillion dollar year for U.S. ecommerce.
Adobe Analytics predicts that the online shopping growth witnessed this year – it jumped 42%– will only march on as consumer habits shift online.
---
The pandemic both accelerated these trends and sprouted new problems as supply chains bottlenecked and consumers often found products sold out. And as retailers scrambled to make up for inventory shortages, online retailing took new shapes as the crypto craze seeped into products and NFTs became popular among creators, collectors and investors and established a framework for artists to operate outside of the conventional art-world.
It's the backbone of Los Angeles companies like Thrive Market and GOAT, the sneaker marketplace and it's a bet that investors in DoorDash and Instacart to ChowNow are banking on.
Augmented Reality (AR)

AR has redefined how consumers shop. With this technology, shoppers can see the item they're shopping for, which helps the decision process. For instance, Warby Parker, the glasses retailer, allows customers to try on the frames virtually before they purchase. Specific industries like fashion and home decor have seen the biggest impact from AR technology because the customer can try it on before visiting the brick and mortar.
In May, Snap announced their creation of the AR Spectacles. The glasses –still in Beta– are meant to augment tours of certain locations and Snap's technology can identify objects in the camera's field of vision. The device includes a touchpad at the frame's hingepoint, two cameras, four microphones and two speakers. This further cements AR technology to be a useful tool that brands will use to increase sales.
Cryptocurrency

Crypto is becoming mainstream. This year Mastercard began a partnership to offer crypto credit, PayPal began accepting the currency and it wasn't unheard of to see crypto ATMs in malls. As if to underline the point, Staples Center is also being renamed Crypto.com after a Hong Kong based company that runs a crypto exchange.
What it all means is that there's another payment form to match the digital age. But as its popularity expands, further regulations are likely to follow. Securities and Exchange Commission Chairman Gary Gensler has indicated that he will be seeking regulations to protect investors.
NFTs

NFTs have been a new way to make money online.
Whether it's a flying cat shaped like a Pop Tart or the viral "Bad Luck Brian" meme, NFTs (non-fungible tokens) have been all the craze. Images, domain names, artworks, and music can sell as NFTs. All NFT's have smart contracts attached to them and are goods that you can obtain in exchange for crypto, typically Ethereum.
There are thousands of digital creators and artists looking to cash in on this trend.
Paris Hilton is one celebrity that has jumped on the NFT train creating a collection of her own with Blake Kathryn as the designer.
In August, one of the world's biggest fashion brands joined in on the NFT hype, with Louis Vuitton launching its NFT game marking its 200th anniversary.
"Brands that historically thrive on scarcity and exclusivity make a tremendous amount of sense like Louis Vuitton and Dolce and Gabbana," Summer Friday President Rob Simone said. "Scarcity is a big component of the current Metaverse climate."
While it's unclear that these digital buys will have any staying power, Grant Gelt from Masscult, a creative strategy and services agency said, "The second word got out that artists and creators can make money in the space. Magically, it created a bit of a gold rush, but what I'm really excited about is what people are going to start doing with NFTs outside of just the art space."
Metaverse Rising
Facebook changed its name to Meta this year and sparked a conversation about the next wave of the web.
The metaverse is a term that refers to digital spaces made lifelike with the use of technology like virtual reality or augmented reality. Currently, most spaces still look like the inside of a video game, but companies are increasing their efforts to push those bounds forward. As most jobs and schooling take on the hybrid model, there is a demand for online interaction to be more lifelike.
Gucci, the designer brand that prides itself on Italian craftsmanship has tapped into the virtual space by offering a digital-only limited collection for Roblox, the online game platform for users to accessorize their avatars. For two weeks, Roblox's 42 million users could spend from $1.20 to $9 on collectible and limited-edition Gucci accessories. Now that the window to obtain Gucci collectibles is closed, the value of each collectible has increased exponentially.
The interest in virtual spaces was expedited as a result by the COVID-19 pandemic.
Simone said, "People were consuming more content, people were sleeping less and staying online more, gaming more, people were investing more and there was more cash readily available for people to try stuff."
The Creator Economy Is Booming
Influencers are the new brand spokesperson. While this is nothing new, next year, brands and others are only likely to increase their reliance on influencers and creators. The influencer marketing industry is on track to be worth $15 billion by 2022 according to Business Insider.
YouTube and comedian, Elizabeth "Liza" Koshy collaborated with Fabletics, James Charles known for glam make-up videos striked a deal with Morphe, and the controversial Logan Paul went toe to toe with Floyd Mayweather in the boxing ring that generated more than one million PPV buys.
"The entire creator economy is growing, with larger amounts of advertising and platform money each year. This means that the big creators are growing, but importantly, so too are the mid to long-tail of creators that make the creator economy vibrant. We're excited about our role in making the creator economy a core part of the global economy," said Creative Juice co-founder and CEO Sima Gandhi.
97% of Gen Z consumers use social media as their top source of shopping inspiration according to the Influencer Marketing Factory. From viral trends like #TikTokmademebuyit or #AmazonFinds are causing fans to follow suit and purchase. After all, Gen Z has a 150 billion spending power.
Due to the shift in fans no longer resonating with faceless brands, creators are now garnering the power in the media ecosystem through their online personas.
Sustainability, More Than a Buzzword
The climate crisis is making consumers rethink their shopping habits.
Fast fashion has made the industry one of the biggest culprits in the climate crisis. TheRealReal, ThredUp and Santa Monica based marketplace, Tradesy have thrived offering second hand clothes and keeping waste from landfills.
According to ThredUp's report, the secondhand clothing business is expected to see double the sales from $36 billion to $77 billion by 2025. First-time buyers of secondhand apparel jumped by 33 million last year and a majority of them plan to continue spending in that market.
While companies like H&M have moved away from their fast fashion roots using materials like organic cotton and recycled polyester; other companies like For Days, a Los Angeles-based clothing company have integrated sustainability into their branding.
Big box retailers are getting in on the positive trend. Target pledged to use 100% sustainable, organic cotton in all products from Target-owned brands by 2022. Amazon also pledged to go carbon neutral with half of its shipments by 2030.
According to Nielsen, the global measurement and data analytics company said that ninety percent of millennials, ages 21 to 34, said they are more willing to pay more for products that contain environmentally friendly or sustainable ingredients which indicates that the tides are changing. Consumer behavior has changed and the industry is adapting.
Correction: An earlier version of this post misstated the name of Rob Simone's agency Summer Friday.
Decerry Donato
Decerry Donato is a reporter at dot.LA. Prior to that, she was an editorial fellow at the company. Decerry received her bachelor's degree in literary journalism from the University of California, Irvine. She continues to write stories to inform the community about issues or events that take place in the L.A. area. On the weekends, she can be found hiking in the Angeles National forest or sifting through racks at your local thrift store.