Coronavirus Updates: Startups Get Working on Protective Gear, L.A. Will Shut Power to Noncompliant Businesses
Mar 25 2020
Here are the latest headlines regarding how the novel coronavirus is impacting the Los Angeles startup and tech communities. Sign up for our newsletter and follow dot.LA on Twitter for the latest updates.
Today:
With Masks in Short Supply, Local Companies Start Sewing
SpaceX Making Face Shields and Hand Sanitizer
L.A. County's Plan to Expand Available Hospital Beds
Can 3D Printing Help Alleviate L.A.'s Mask Shortage?
L.A. Mayor Garcetti Doubles Down on Work From Home Orders
Riot Games Donates $800K to Help With COVID-19 Effort
---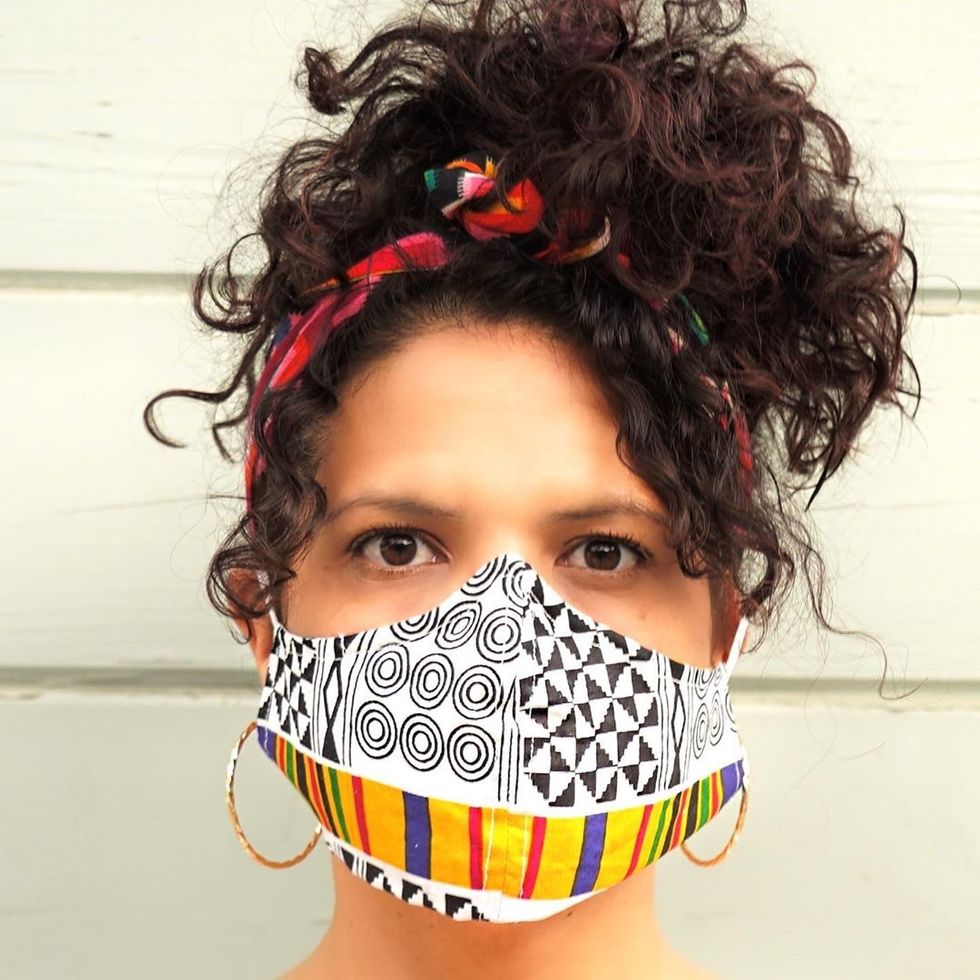 scontent-iad3-1.cdninstagram.com
Sonia Smith-Kang posted a call out on Facebook announcing her boutique children's clothing business in downtown Los Angeles was pivoting to designing masks to help protect first responders. The next morning she had nearly 400 orders and pleas for more.
The inspiration to pivot her business came from conversations with her husband, a doctor who works in the intensive care unit at Dignity Health - Northridge Hospital Medical Center. "When he would come home, he said 'there's a shortage of masks," said Smith-Kang, a former nurse and founder of Mixed Up Clothing, which makes clothes that draw on cultural themes. "This really validated what we were hearing."
Memo: SpaceX Making Face Shields and Hand Sanitizer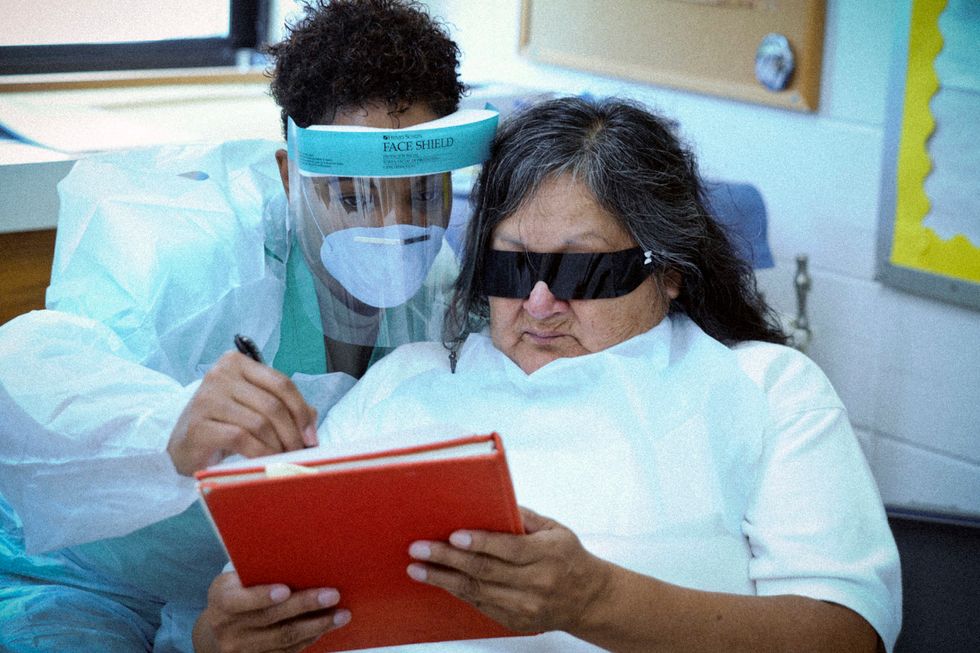 Army Reserve Soldiers conduct Medical IRT clinic at Bug-O-Nay-Ge-Shig School
Hawthorne-based SpaceX told employees it has built 75 face shields and delivered them to Cedars Sinai Hospital, according to an internal memo obtained by CNBC. Elon Musk's company also donated 100 "tyvek" protective suits to the hospital and is getting ready to produce hand sanitizer. At least one employee and an outside health care provider at SpaceX's headquarters have tested positive for COVID-19. As a result, at least a dozen employees have been sent home to quarantine, according to the Los Angeles Times.
L.A. County's Plan to Expand Available Hospital Beds
Los Angeles County public health officials announced three people had died from COVID-19 in the last day, and 138 new cases have been detected. That brings L.A. County's current total to 799 confirmed cases.
For the first time, L.A. officials updated the public on their efforts to procure more ventilators, beds and other desperately needed equipment — a tally they say they'll begin updating regularly, along with the number of coronavirus cases and deaths.
There are currently 800 ventilators for the surge of critical COVID-19 cases officials expect to see in the coming weeks, county Health Services Director Dr. Christina Ghaly said. She outlined a plan to make more beds available by working with hospitals to reduce their current number of patients and prepare rooms to hold more beds. The county is also working to stand up new facilities to house an overflow of patients, she said.
Dr. Ghaly added the county is working with several local universities to track the needs of hospitals, and project where that need will be most severe.

Asked whether L.A. should prepare for the upswing in COVID-19 caseloads that New York and other cities have seen, county public health director Dr. Barbara Ferrer said "we would be foolish to not prepare for a similar scenario here in L.A. County."
Can 3D Printing Help Alleviate L.A.'s Mask Shortage?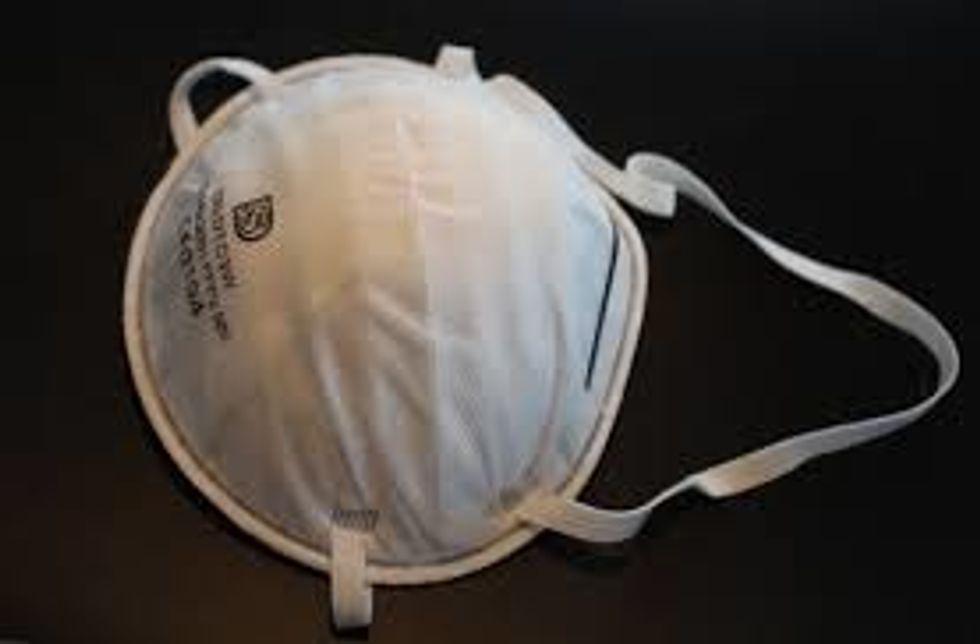 3Diligent, which offers a web-based marketplace for industrial grade 3D printing and rapid manufacturing, announced Wednesday it is going to help coordinate the response of 3D printer owners to help ease the shortage of masks and other protective equipment. The El Segundo-based company will offer its enterprise software, Shopsight, free of charge for the duration of the crisis and is creating a streamlined portal for hospitals to procure designs and submit a request with required quantities and delivery dates.
"So many people want to help medical workers at this critical time. By identifying the right PPE designs and manufacturing spec, making our Shopsight software free to ensure those designs are made the right way, and giving medical professionals a seamless way to order them, 3Diligent can hopefully help channel all this goodwill into the most positive impact," Cullen Hilkene, 3Diligent CEO, said in a statement.
L.A. Mayor Garcetti Doubles Down on Work From Home Orders
Let me be clear: it is unacceptable for non-essential businesses to continue their operations as normal. I announ… https://t.co/qxgKmb0T29

— MayorOfLA (@MayorOfLA)1585102210.0
Mayor Eric Garcetti warned Los Angeles overnight that it is not acceptable for workers to return to their offices, warning that the worst of the coronavirus pandemic is still to come. "Let me be clear: it is unacceptable for non-essential businesses to continue their operations as normal," the mayor tweeted late Tuesday. He said the Department of Water and Power will shut services for businesses that don't comply with the city's "safer at home" ordinance. Garcetti hosts another press conference later in the day, and could discuss relief for L.A. businesses as part of the federal government's $2-trillion stimulus package agreed by Senate Democrats and the White House early Wednesday. Part of that deal includes a half-trillion-dollar fund to help struggling companies and direct payments to most Americans.
Riot Games Donates $800K to COVID-19 Effort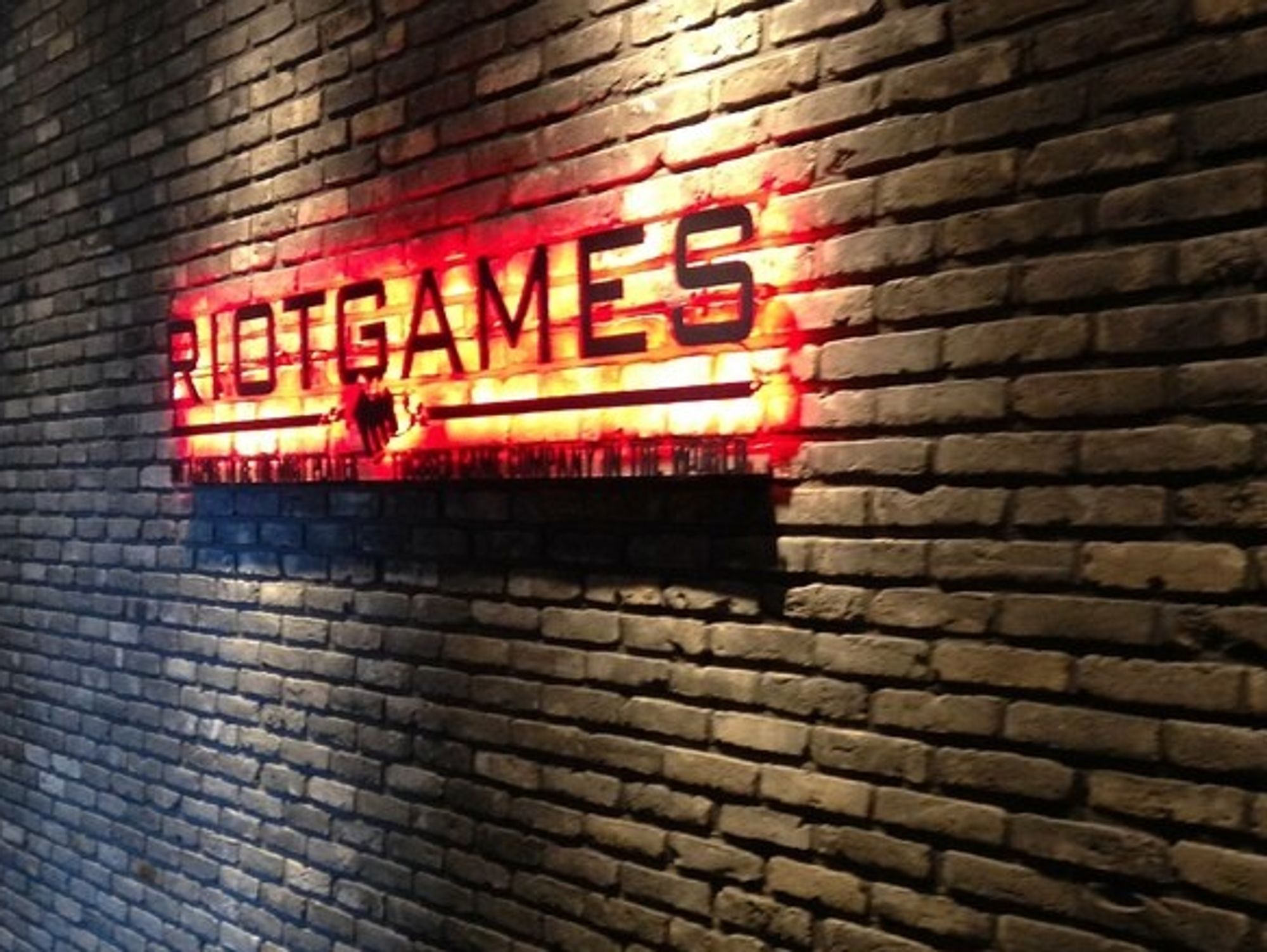 L.A. Mayor Eric Garcetti said Wednesday afternoon that L.A.-based Riot Games is donating $800,000 to local nonprofits to help with the coronavirus effort, including $200,000 to the mayor's fund which will go toward feeding seniors and providing childcare and support to out-of-work Angelenos.
In addition, Garcetti said, the gaming giant is working to provide personal protective equipment for L.A. hospitals and keeping its staff on the payroll.
"Riot Games is committed to doing right by its employees," he said.
Garcetti also announced a new online portal where medical professionals can register to help with the coronavirus outbreak.
"There are few Angelenos in more demand. right now than medical staff," he said.
From Your Site Articles
Related Articles Around the Web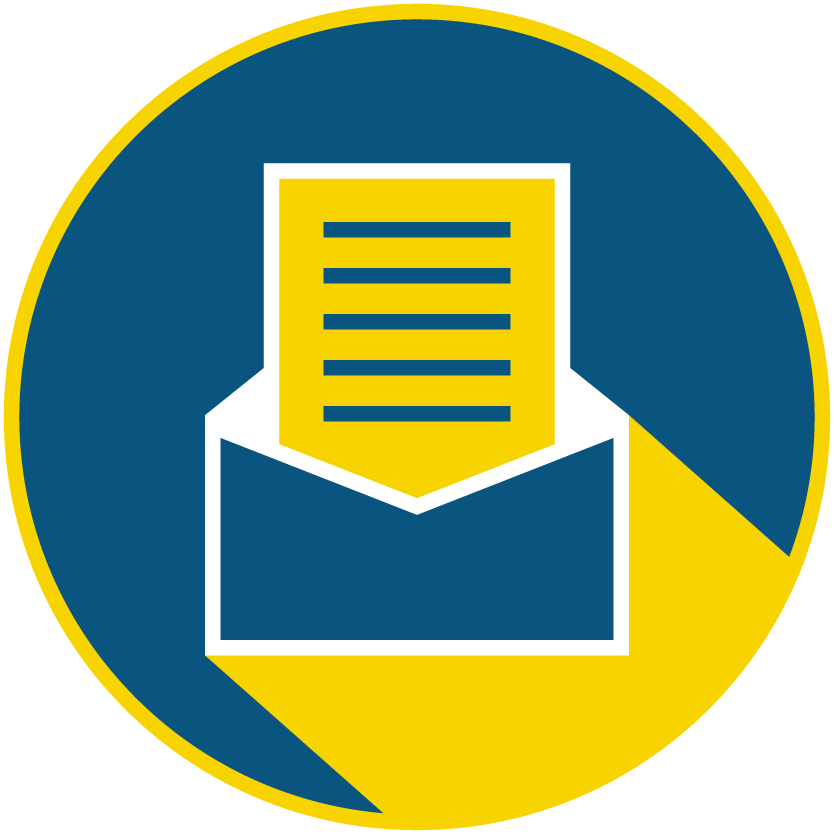 Subscribe to our newsletter to catch every headline.
On this week's episode of the L.A. Venture podcast, hear from Chang Xu, partner at Basis Set Ventures, a $140 million fund focused on AI and automation - technology that transforms the way people work.
Basis Set Ventures focuses on four pieces: infrastructure, collaboration, automation and autonomy. Chang spends a lot of time on infrastructure, and she breaks it down into four themes: raise the ceiling, lower the floor, open space and data privacy.

By raise the ceiling, Chang says there's "always going to be better and more secure and faster fundamental building blocks for infrastructure to the tune of database systems and streaming data and...infrastructure as code."
Lower the floor is about no code and low code, which, for example, could allow for not-trained people to build their own apps without relying on software developers. Chang predicts a proliferation of tools that she says will enable "people to create regardless of their technical abilities and their starting point."
When I heard "open source" I figured she meant "free." But, Chang says, open source "is almost table stakes for how infrastructure is discovered, bought and sold today."
Lastly, Chang says they see "data privacy as a really large tailwind and emerging space" because it is tackling the challenge of adhering to privacy regulations, but at the same time innovating fast, while taking advantage of the growing amounts of data companies are amassing.
Chang and her partners aren't just stuck on tech, they're also keenly interested in what makes a lasting and impactful founder. She says her firm's research has revealed that "successful founders are humble operators, agile visionaries and seasoned executives. And the less successful founders...are passionate outsiders, overconfident storytellers and stubborn individuals."
This interview goes deep into machine learning optimization (ML Ops), what Chang learned from her many years at Upfront, like how to craft a good narrative and practical advice for startups on how to form a board.
Not incidentally, Chang is L.A.-based, though the Basis Set operates out of San Francisco.
Chang Xu is a partner at Basis Set Ventures. Previously, she was a principal at Upfront Ventures, the oldest and largest SoCal-based early stage venture capital firm. Prior to joining Upfront, she was a founder and operator. She was the first product manager at the Minerva Project. She co-founded and was the COO of Onion Math, an edtech startup in China that has raised $90 million to date. She started her career at BCG where she advised clients across technology, retail, healthcare and private equity. She holds an MBA and AB in Applied Math and Computer Science, both from Harvard. (bio from Basis Set).
dot.LA Sr. Podcast Producer & Editor Laurel Moglen contributed to this post.
From Your Site Articles
Related Articles Around the Web
Minnie Ingersoll
Minnie Ingersoll is a partner at TenOneTen and host of the LA Venture podcast. Prior to TenOneTen, Minnie was the COO and co-founder of $100M+ Shift.com, an online marketplace for used cars. Minnie started her career as an early product manager at Google. Minnie studied Computer Science at Stanford and has an MBA from HBS. She recently moved back to L.A. after 20+ years in the Bay Area and is excited to be a part of the growing tech ecosystem of Southern California. In her space time, Minnie surfs baby waves and raises baby people.
Despite — or in many cases because of — the raging pandemic, 2020 was a great year for many tech startups. It turned out to be an ideal time to be in the video game business, developing a streaming ecommerce platform for Gen Z, or helping restaurants with their online ordering.
But which companies in Southern California had the best year? That is highly subjective of course. But in an attempt to highlight who's hot, we asked dozens of the region's top VCs to weigh in.
We wanted to know what companies they wish they would have invested in if they could go back and do it all over again.
Startups were ranked by how many votes each received. In the case of a tie, companies were listed in order of capital raised. The list illustrates how rapidly things move in startup land. One of the hottest startups had not even started when 2020 began. A number doubled or even 16x'd their valuation in the span of a few short months.
To divvy things up, we delineated between companies that have raised Series A funding or later and younger pre-seed or seed startups.
Not surprisingly, many of the hottest companies have been big beneficiaries of the stay-at-home economy.
PopShop Live, a red-hot QVC for Gen Z headquartered out of a WeWork on San Vicente Boulevard, got the most votes. Interestingly, the streaming ecommerce platform barely made it onto the Series A list because it raised its Series A only last month. Top Sand Hill Road firms Andreessen Horowitz and Lightspeed Venture Partners reportedly competed ferociously for who would lead the round but lost out to Benchmark, which was an early investor in eBay and Uber. The round valued PopShop Live at $100 million, way up from the $6 million valuation it raised at only five months prior.
Scopely, now one of the most valuable tech companies in Los Angeles, was also a top vote getter.
The Culver City mobile gaming unicorn raised $340 million in Series E funding in October at a $3.3 billion valuation, which nearly doubled the company's $1.7 billion post-money valuation from March. It is no coincidence that that was the same month stay-at-home orders began as Scopely has benefited from bored consumers staying on their couch and playing ScrabbleGo or Marvel Strike Force.
The company's success is especially welcome news to seed investors Greycroft, The Chernin Group and TenOneTen ventures, who got in at a $40 million post valuation in 2012. Upfront Ventures, BAM Ventures and M13 joined the 2018 Series C at a $710 post-money valuation.
Softbank-backed Ordermark, which flew more under the radar, also topped the list. The company's online ordering platform became a necessity for restaurants forced to close their dining rooms during the pandemic and raised $120 million in Series C funding in October.
On the seed side, two very different startups stood out. There was Pipe, which enables companies with recurring revenues to tap into their deferred cash flows with an instant cash advance, and Clash App, Inc., a TikTok alternative launched by a former employee of the social network in August.
We will have the list of Southern California's top seed startups out tomorrow.
Lead art by Candice Navi.
Ben Bergman
Ben Bergman is the newsroom's senior finance reporter. Previously he was a senior business reporter and host at KPCC, a senior producer at Gimlet Media, a producer at NPR's Morning Edition, and produced two investigative documentaries for KCET. He has been a frequent on-air contributor to business coverage on NPR and Marketplace and has written for The New York Times and Columbia Journalism Review. Ben was a 2017-2018 Knight-Bagehot Fellow in Economic and Business Journalism at Columbia Business School. In his free time, he enjoys skiing, playing poker, and cheering on The Seattle Seahawks.
https://twitter.com/thebenbergman
ben@dot.la