Column
Last night, Rocket Lab made a big comeback from its failed launch last May. The Long Beach startup's Electron rocket launched a satellite for the U.S. Space Force, bringing their total to 105.

This capped a busy month for space, with Richard Branson and Jeff Bezos making their space dreams come true in the weeks prior. But with all the attention on the billionaire's exploits, are we missing the bigger picture?
The lack of coverage for Rocket Lab's rebound is just as telling as the fanfare around Virgin Galactic and Blue Origin's flights. Space tourism is distracting us from why we should actually care about space.
The Biggest Space News of the Year
While the public has debated the merits of this month's sub-orbital joyrides, the media missed the biggest aerospace event of the year a month ago, when Hawthorne-based SpaceX launched their Transporter‐2 mission on June 30.
What was so revolutionary about last month's launch? Nothing. And that's partly the point. Launches are becoming routine thanks to reusable launch vehicles.
But the Transporter‐2 mission was significant, because the rideshare mission launched 88 different satellites for customers into orbit, enabling innovation for scores of organizations.
The launch was the first for Santa Barbara startup Umbra, which has developed technology capable of seeing at night and through dense clouds; it has since been added to a joint $950M Air Force contract. The payload also included a competing satellite from Iceye, manufactured in Irvine, and two cubesats from San Diego-based General Atomics to test optical communications between satellites and from satellites to drones.
As a preeminent hub for aerospace, Southern California stands to gain greatly as launches become more frequent and the industry re-emerges from its post-'80s slumber. But other hubs are rapidly catching up.
As a venture capitalist and advisor to space—and other—startups, I've seen the sector evolve into something barely recognizable from the time I started my career as an engineer on the Space Shuttle Main Engine decades ago. Here are five reasons we should care.
1. Space Improves Our Quality of Life
If you looked at your phone this morning to get the weather forecast or check the route to your first meeting, you can thank satellites for the help.
"The blue dot on your phone is possible due to billions of dollars of space infrastructure," says Van Espahbodi, managing partner and co‐founder of Starburst, a company that catalyzes connections in the aerospace industry. "Sure it results in food delivery, dating apps and so many innovations in daily life, but none of this would be possible without the boundaries of exploration into space."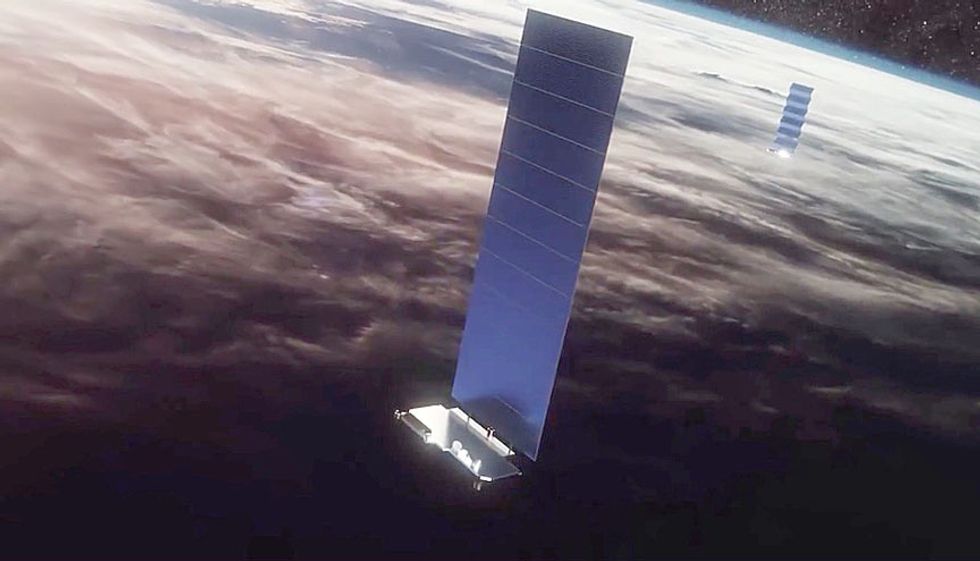 A SpaceX Starlink satellite
Space isn't just delivering convenience, it's democratizing access to data and technology, too.
"There are four billion people unconnected in this world," says Akash Systems CEO and founder Felix Ejeckam, who aims to expand global access to broadband. "Unless you're still going to run expensive fiber optic cables all over the Earth, you have no choice but to drop internet beams from space."
Programs like OneWeb and SpaceX's Starlink are bringing broadband connectivity to every corner of the globe, and Akash has developed advanced materials that will help reduce the cost and increase speeds of such Internet satellites, aiming to make these services more accessible and ubiquitous.
On the flip side—those times we claim we're "off the grid" from work for a week? Those days might be numbered.
2. Space Lets Us Understand Our World and Adapt to Climate Change
With all this talk of Mars missions as our "Plan B," you might ask, "Why not invest in the planet we have?" The aerospace industry is doing that, too.
Satellites are critical for sensing our world—tracking changes in infrastructure, weather and the environment over time. Satellites can measure the height of entire oceans within an accuracy of about an inch, and NASA's first TROPICS cubesat, launched on Transporter-2, will use microwaves to predict hurricanes.
"Our space endeavors have been instrumental to understanding the extent of climate change on Earth using satellite data from NASA and NOAA," says Jessica Rousset, Deputy director of the Arizona State University Interplanetary Initiative.
Government efforts are complemented by an ever‐expanding collection of private constellations with new capabilities. With these expanding capabilities we can sense new things—and sense them more often. Inexpensive infrared and hyperspectral imaging of crops can help farmers make better decisions and make agriculture more productive and resource‐ efficient. Soon, we'll even be able to see underground, thanks to companies like Lunasonde.
Granted, the carbon emissions from rocket launches can have their own negative impact on the environment. Fortunately, some launch services—including Blue Origin—are shifting to less‐ polluting fuels like hydrogen.
3. Space Enables Things We Could Never Do Before
The unique environment of space unlocks new opportunities in science and industry that would be worthy of science fiction movies.
Companies like Varda plan to set up self‐assembling, automated factories on orbit to manufacture things. Production of semiconductors, protein crystals, polymers, new drugs or optical fibers might benefit from the zero‐gravity, near‐vacuum conditions of space.
Some have proposed setting up 24/7 solar farms in space and beaming the energy down to Earth using lasers or microwaves.
And 21st‐century prospectors have set their sights skyward, with dreams of mining asteroids for precious materials. Last year, Japan hosted the first successful asteroid sample recovery mission, landing their loot in the Australian outback.
Not everyone believes space production will be practical anytime soon, but research in space has already led to discoveries in material science, plasma physics and biology.
The publicly‐funded International Space Station has been a productive early laboratory. Now, space infrastructure developer Axiom Space is working towards a 2024 launch of their initial components for the next generation commercial space station, partially funded by a $140M NASA grant.
4. Space Has Created a Burgeoning New Industry
Space has another very practical benefit; it has created an entirely new sector of the economy. Early governmental funding and discoveries has set the stage for an entirely new ecosystem of startups, suppliers and service companies sustained by private dollars. Morgan Stanley estimates that the global space industry—$350B as of 2016—will expand to over $1 trillion by 2040.
These companies are driving innovation, fueling economic growth, and creating new jobs in an industry where the United States still maintains a manufacturing edge.
Satellites in space means the need for infrastructure, being built now. Orbit Fab, the "Gas Stations in Space" company, launched the world's first satellite fuel tanker on Transporter‐2. They are building a materials supply chain to support a space economy that CEO Daniel Faber predicts will ultimately lead to permanent jobs in orbit. (Full disclosure: I'm an investor.)
"Fuel is now available for purchase and delivery in space," says Faber, "And we don't have to keep throwing away perfectly good satellites when they run out of fuel."
In the past NASA has justified their funding by pointing at thousands of technologies spun out of the space program—memory foam, cochlear implants, freeze dried food, CMOS image sensors and powdered lubricants — to name a few.
"But today, it's almost like the reverse is happening," says Jonathan Fentzke, the newest managing director of the Techstars Space accelerator. Space is driving demand for technology. "Unique challenges on orbit, like petabytes of image data streamed daily or the lack of heat dissipation in a vacuum, means the industry is always looking for new technologies and suppliers to solve their challenges." The June 30 launch of three SAR satellites alone will add 30-40 terabytes of data per day to the cloud.
Which is why his 2021 cohort includes startups like Pixspan, an image compression company with roots in Hollywood, and Thermexit, whose carbon nanomaterials were originally designed for supercomputers. These companies are finding a new thirst for their technologies thanks to the space industry.
5. Space Inspires Discovery
And finally, space still holds a special place by being the final frontier. While there aren't many places left on Earth that haven't appeared in a selfie, endless discoveries await us beyond our atmosphere.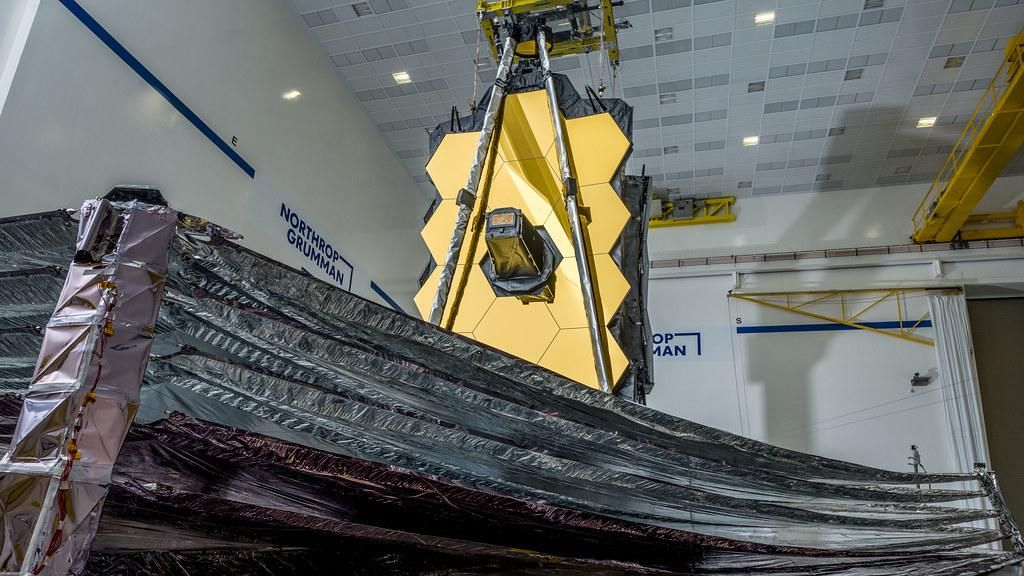 The James Webb Space Telescope
Southern California has a long history of space adventures, including Chuck Yeager's historic sound barrier-busting flight in 1947. From NASA-JPL's Curiosity and Perseverance rovers to SpaceX's dreams of colonizing Mars, we continue to be the epicenter of big-idea space exploration
And our discoveries aren't just for adventure, either. By exploring beyond our planet, we can prepare for interplanetary human settlement, learn about the origins of life or better understand the beginning of the universe.
In El Segundo, Northrop Grumman is assembling the much awaited James Webb Space Telescope, soon headed a million miles away to "L2," a cold, stable perch past the moon. From there it will peer deep into space, providing views of faraway exoplanets and glimpses of light from 13.6 billion years ago, when the earliest stars and galaxies were just forming in the universe.
Our Future in Space is Inevitable
Things have changed for the better in aerospace over the last decade.
Back when I was a young engineer working at Rocketdyne, my work was funded by NASA. I remember how we depended on the largess of government dollars and lived by the whims of public sentiment. Risk and new ideas weren't readily accepted, and failure wasn't an option.
Today, aerospace is more iterative, entrepreneurial, and largely driven by commercial interests. "There's so much money and interest out there, and there is more of a culture of innovation," says Carrie Hernandez, formerly of SpaceX and now CEO and Co‐Founder of Rebel Space Technologies in Long Beach.
And private space investments have never been higher. "In 2021, private capital will invest more money in the space industry than NASA will spend on everything," NASA-JPL physicist and local angel investor Shanti Rao quipped recently on Twitter.
And with a few exceptions, we're exploring at relatively bargain‐basement prices. Reusable rockets, space servicing, robotics and other technologies make space more affordable than ever.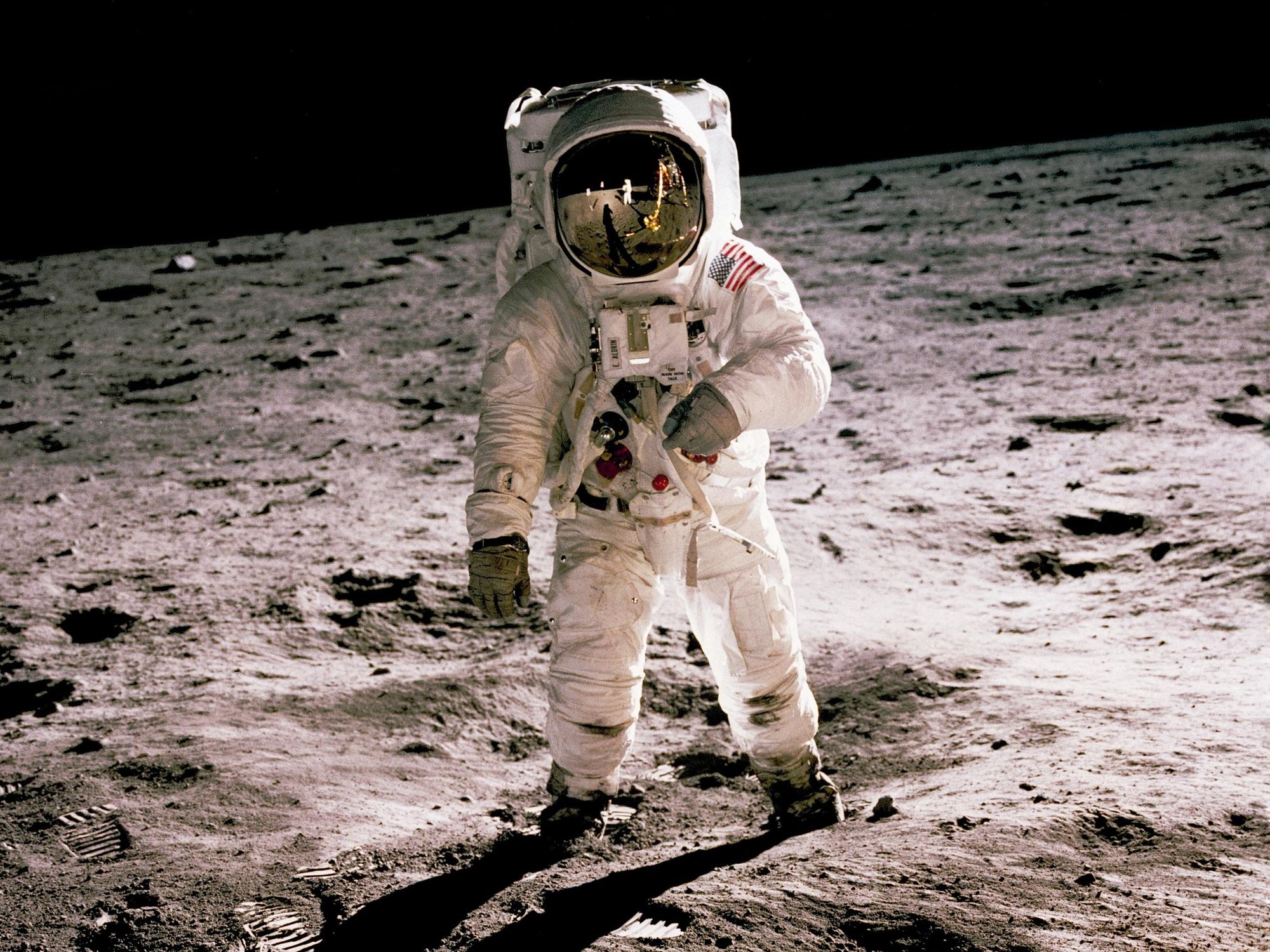 "In the 60s, we went at great expense—often around 4% of GDP. But today, we're doing twenty times more at one‐tenth the price," says a colleague who asked to remain anonymous because he doesn't have permission to speak on behalf of his government employer. "And this time we're not just stopping by to say hello, we're setting up a permanent base."
Private industry is taking the lead, but Southern California needs to keep its eye on the ball. These days space companies can be almost anywhere, and Colorado, Texas and Northern California have become major hubs of space innovation, too.
NASA's Apollo and Space Shuttle programs were as much a PR effort as they were science expeditions. And those educational efforts have paid dividends by inspiring more public funding for research and development and a whole generation of kids to pursue science and math.
Will Blue Origin and Virgin Galactic succeed at filling this inspirational role? I hope so. But it's time for us to celebrate and support all the entrepreneurs exploring the boundaries of space.
Because it turns out, you don't need to be a billionaire to pursue your space dreams. And with or without public support, the space industry is now inevitable.
Not long ago, corporate social responsibility (CSR), was thought to be the province of massive companies that had the luxury to invest in goodwill programs, or had the need to soften their image as heartless monoliths.
No more.
The tenets behind CSR have become more important over the past few years as social and environmental concerns have come front and center for consumers, employees and even investors.
At its core, CSR is a business model in which organizations pledge to hold themselves accountable to shareholders as well as the public for the impact they have on society.

These companies differ from others in that they adopt a "triple bottom line" approach. They make decisions according to how their actions will impact people, the planet and their own profit, and quantify their approach in public-facing company reports, measuring their impact over time.
But they're not always doing this for purely altruistic reasons. CSR can reap big returns in public good will. It can also be a form of "tax-exempt lobbying," swaying governments and consumers to favor the business.
You might think that startups don't have the time or budget for CSR activities, but being socially responsible doesn't have to be all-consuming, and ignoring social responsibility can backfire in big ways. Below, we'll explore ways for even the smallest startups to incorporate CSR into their DNA, benefit the community and even see bigger returns in the process.
How Being Socially Responsible Can Give Your Startup a Leg Up
It's tough to make a name for yourself as a startup. Having the goodwill of potential customers, investors and — perhaps most importantly — your employees, can not only differentiate you among competitors, it can make the difference in what talent you're able to bring on.
In some cases, being able to tout a socially responsible approach can set you apart from competitors and impress investors. CSR-focused companies tend to get more press coverage in local news and more engagement on social media. That extra media presence can pay dividends and allow startups to show off their approach on social media. Some VCs are laser-focused on environmental and social causes, and even those who aren't might view corporate responsibility as a sub-component of their thesis.
"For Entidad, CSR is both foundational and a strategic differentiator," says Entidad CEO Jesus Torres. His company is focused on developing digital solutions that improve farmworkers' quality of life, creating smartphone apps that are built atop blockchain technology. (Note: I'm currently consulting for the startup.)
"The organizations we work with have built trusted brands by holding themselves to the highest standards of social responsibility. We knew from the beginning that to effectively operate in their respective worlds, we needed to do the same."
Corporate social responsibility does wonders for talent, especially right now. The pandemic, racial injustices and political upheaval are on the minds of many, and employees are looking for jobs that contribute to the greater good. In fact, 75% of millennials would take a pay cut to work for a socially responsible company. Research shows that putting money toward improving society rather than padding employee paychecks actually lowers employee wage demands while increasing productivity and retention.
Socially and environmentally responsible companies are particularly hot on public markets. By July 2020, environmental, social and governance (ESG)-themed funds pulled in $38 billion, reaching $100 billion in total assets for the first time. The Forum for Sustainable and Responsible Investment reported U.S. sustainable investing assets at $17.1 trillion in 2020, 42% higher than in 2018.
These trends carry over into everyday consumer behavior. A survey by Aflac found that 49% of consumers believe it's more important for a company to "make the world a better place" than "make money for its shareholders." Other studies have found that 46% of consumers pay close attention to a brand's social responsibility efforts when buying a product. And perhaps most importantly, 66% of customers are willing to pay more for products from socially responsible businesses. Higher margins give socially responsible startups a financial leg up while they are doing good.
L.A.-based swimwear brand KINDKINIS was built around such an approach.
"Empathy isn't just good moral practice, it's also a good business practice," founder Merilyn Lopez says. With every sale, her startup donates to Generosity.org, a nonprofit that builds wells in developing countries.
KINDKINIS also uses a cruelty-free, vegan fabric called rPET and just became PETA approved. The company has recently partnered with Wearable Collections as well, allowing customers to donate old swimsuits that Wearable converts into new yarn or fiber products.
"Our business strategy on sustainability came from knowing that the future is dependent on our collective attempts to cut back on waste," Lopez adds. This is one of the pillars that drives our desire to succeed."
How To Start
Your startup doesn't need to be built around social responsibility to make a difference and elevate your work. The first step can be as simple as donating a minor portion of your proceeds to a nonprofit that matches your mission.
"CSR is front and center and driving everything we do at Gray Whale gin. It is our why," says Gray Whale Gin co-founder Marsh Mokhtari. His company donates 1% of its sales to ocean-restoration nonprofit Oceana and environmental organization 1% For the Planet.
The key to CSR adoption is to start small. One way to approach this is to list all the activities your startup already does, then ask yourself how to convert them into more environmentally or socially responsible ones.
For instance, Gray Whale needed to source ingredients to make their gin, so opted to support small, local California farms that grew organic limes, sea kelp, and juniper berries. This choice led to other small changes, like decorating Gray Whale bottles with sustainable paint and using a 100% biodegradable cork. Co-founder Jan Mokhtari explains: "Our target market is the millennial gin drinker, and they want to make an impact with their purchases. They'll make a decision based on whether or not a product is doing good in the world."
Here a few questions to can jumpstart your thinking:
How can we alter our benefits structure to be more socially responsible?
What is our environmental footprint, and how can we decrease it?
Can our product or people educate, feed, or counsel the L.A. community?
Are there nonprofits we can partner with in a simple, equitable way?
Think about the answers to these questions with the greater good in mind, rather than just the PR it will bring to your business. If your commitment isn't genuine, it can backfire 一 not only with your employees, but with your consumers as well. Consider setting internal KPIs to actually measure how much value you've brought to certain nonprofits or communities. This can help keep your ego in check and allow your team to set more audacious goals in the future.
Remember to involve your employees in the conversation as well. Startups are known for the creative minds behind them. Startup talent is bound to dream up new ways to tie sustainable practices into everyday activities.
One easy way to get this started is to leave 2 - 3 minutes at the end of an all-hands meeting to get input or send an anonymous survey to pick your first undertaking. Putting these habits into practice early sets you up to grow your program over time.
Partner With Orgs That Impact Your Community
Want to get started quickly? Consider partnering with a nonprofit that pertains to your industry. L.A. startup founders have some of the most diverse options at their fingertips.
For instance, youth and family services nonprofit The Bresee Foundation would be an incredible partner to startups in the education, childcare or even healthcare industries. It serves central L.A. youth, combating poverty through youth and family services and gang prevention.
The Bay Foundation is ideal for companies looking to work with a local nonprofit focused on improving the environment. The staff at TBF are science and policy experts who deeply care about L.A.'s ecosystem and work to restore natural land and water habitats. (Note: I provided pro bono services for The Bay Foundation in 2020).
The Point Foundation is an excellent option for startups that want to volunteer their time as mentors. Point works to counter the high prevalence of bullying in schools and provide bisexual, transgender and queer students scholarships, leadership development, and community service.
Looking for other organizations that might be good partners for your startup? Do Good LA, Great Nonprofits and Cause IQ all offer listings of area nonprofits, broken down by location and focus.
Have any more suggestions? Let us know!
Related Articles Around the Web
In L.A. County, where Black and Latino communities represent almost 60% of the population, the numbers aren't much better. Given the fact that distribution of investment dollars roughly reflects the composition of diversity among investment partners, money invested in Black and Brown founders in L.A. is vastly disproportionate. Put simply, VC partners and check writers in L.A. don't look anything like their customers or employees.
Introducing the rider in a recent dot.LA story, Act One's Alex Guerrero put it like this:
"You haven't gotten those chances, not because you don't work hard or you're not there, but because you don't come from those networks, you don't have that wealth, you don't have that privilege and that's what's hindering you and that's not your fault. Sometimes you just don't hit the birth lottery."
While COVID was raging across the country and America was exposed to the horrific killing of George Floyd, Guerrero was thinking about equitable access to opportunity in a new and creative way. Specifically, he was thinking about the opportunity to drive real wealth creation for communities that historically don't have access to the table. He was also thinking about how the venture capital-financed ecosystem needed another tool to drive diversity, equity and inclusion across the entire stack. In particular, the equity component needed real and material change.
How Diversity Riders Work
Guerrero is asking for VC firms leading a deal to add a provision to their term sheets requiring a certain amount of capital in a given financing round be allocated to diverse check writers.
To understand how that provision — called a Diversity Rider — works, you have to understand how venture capital deals work. (This is a simplification, so, finance experts, please bear with me.)
VCs tend to make investments in a given company as a group, but that group of investors is typically led by a single firm, which gets to set the "terms" of the deal in the form of a contract, called the "term sheet."
It is the term sheet that defines many of the critical requirements and conditions of a company's financing event. These documents include many of the most salient and substantive details of an investment deal, including liquidation preferences, voting rights, pro rata rights, board composition changes, right of first refusal and, most importantly (at least, for some), the valuation tied to the investment round.
Much like any contract, everything is subject to negotiation and a lot of creativity can be introduced. This is where riders come along.
Guerrero's initiative is somewhat revolutionary in its incremental nature in that it didn't call for an explicit percentage of a round to go to DCWs, but rather just that a rider should be included and the lead VC. It's sufficiently flexible to enable all sorts of implementation, meaning the Diversity Rider can over time be added to more and more term sheets until it becomes a norm. Ideally we quickly get to the point that the Diversity Rider is perfunctory to include, and noncontroversial — or even better, it's no longer needed at all as the industry has internalized its mission and it becomeis the norm. What a world!
What Is Founders' Role in Expanding the Diversity Rider?
Alex and his supporters have already partnered with at least 10 venture capital firms that are committed to using the rider in their term sheets.
I asked Alex what obligations or part to play he thought founders had in the Diversity Rider call to action.
"Not only are founders incredibly essential to the growth of the rider," he said, "in my opinion they will be the key driver determining how fast the entire industry moves towards normalizing the topic of having a diverse cap table. When you [the founder] see the rider language in a Term Sheet, you will instantly know by their actions that that [VC] cares about D&I where it matters most: at the equity level."
But there's more that can be done, specifically, by founders who want to see their profits, and the ecosystem, grow.
"No founder should be dependent on any VC firm to be the ones to proactively bring up the topic of having a diverse cap table," he said. "These are your companies, and it is your call as to who gets the ability to participate, whether the existing or new investors like it or not."
It is tantamount to success across many dimensions and across many stakeholders to drive a higher participation of diverse participants in cap tables, with allocation requirements baked into the term sheet.
"Hopefully your VC investors will be understanding and supportive," Guerrero added, "but if in today's world you bring this up and an investor balks at it, you might want to ask yourself if you want to be in business with that person or firm in general since you wouldn't be philosophically aligned on this crucial aspect of building your business. I know that this topic of conversation can be uncomfortable, but if we don't commit to having this conversation everywhere, for every round, all the time, nothing will truly change."
We, as founders and entrepreneurs, have the ability to influence terms and make possible the change we want to see. We have leverage as a class, so let's use it for doing good while doing well.
Fernish will be allocating a target of 10% of all future rounds to diverse check writers as our own implementation of the Rider. (Shout out to Finix for setting a great example here for the rest of us!)
We've also broadened our board of directors and kicked off an exploration of DEI training to raise our understanding of unconscious bias in the workplace. We also recently donated to the Fund for South LA Founders and my time as a mentor to the inaugural cohort of this fund.
Why the Rider Works for L.A. Investors, Founders and Communities
Whether you hold a traditional Milton Friedman view that a company's responsibility is solely to its shareholders or a more modern and thankfully broader interpretation of a company's role in society, it is indisputable that more diverse companies — across investors, board members, leadership teams, all the way down to line staff — will have better returns over time. An extensive McKinsey report proved this from multiple angles.
Additionally, VCs are looking for ways to de-risk any and all investments. The rider will drive predictably higher performance so it's inclusion is another edge on the path to venture success. All around, this means the Diversity Rider is a win-win for diverse investors and the rest of the cap table alike.
Even better, the common class stockholders—i.e. the founders and the rest of the employees—will also get to benefit from this better performance. That makes it a win-win-win!
Also important: diverse venture investors get the opportunity to create multi-fold returns, rather than incremental returns, on their investments. Assuming that the investor is comfortable with the risk of an earlier stage investment, and has the financial wherewithal to spread their capital across a decent mix of companies, a blended "Internal Rate of Return" (IRR) target would be 20-30%. Someone who invested in an S&P 500 index fund WHEN? has seen a "compound annual growth rate" of 7-10%. And assuming the investor "picks a winner", this can be multiple multiples on the initial investment.
Venture and private equity as an asset class — and the wide range of preferential tax treatments for investments in this category — is how generational wealth is created.
This is also how DCWs expand their financial footprint, creating a flywheel effect whereby they can invest further. That wealth can, in turn, be used to forward initiatives of various sorts in their "communities" — however that might be defined — that can lead to more opportunity, more founders, more investment.
From Your Site Articles
Related Articles Around the Web