Bird Scooters
The latest news about micro-mobility startup Bird from dot.LA.
Many leading venture capitalists in Los Angeles say they've altered their investment strategy because of climate change, and some are responding to the crisis by pouring more cash into clean-tech startups.

A majority, or 60%, of the more than two dozen investors polled by dot.LA said climate change is affecting how they invest.
The trend is fueling a record-setting year for the sector, as investors put billions behind Southern California-based companies such as electric vehicle maker Rivian and home energy storage firm Swell.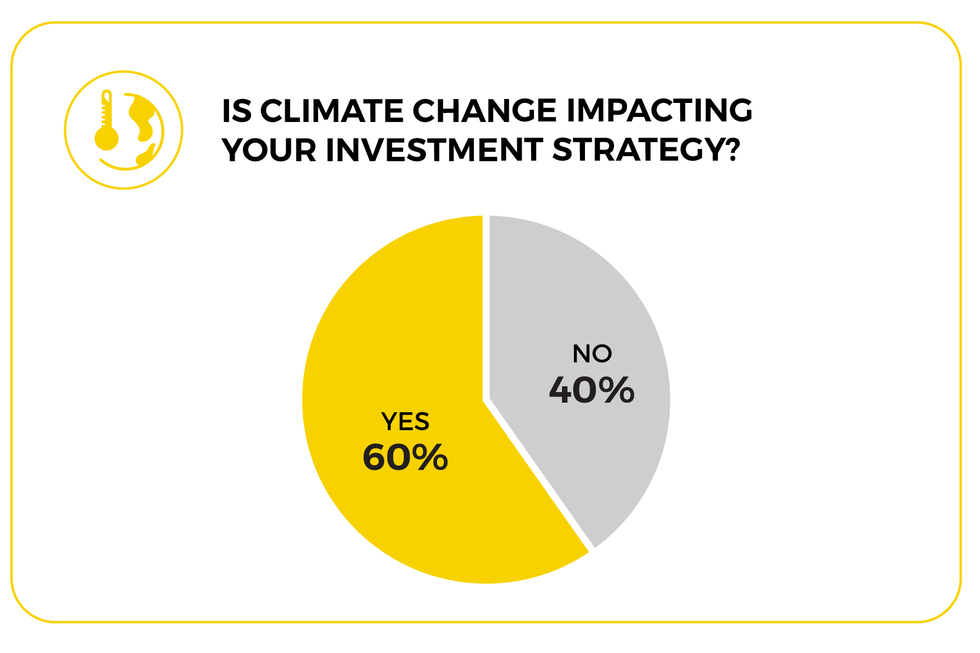 As of late October, Pitchbook tracked $6.4 billion in Southern California "climate tech" deals this year — nearly twice as much as in the entirety of 2020. The expansive sector, as mapped out by the data firm, includes everything from clean-energy generation and electric transportation to the development of plant-based proteins (a.k.a fake meat).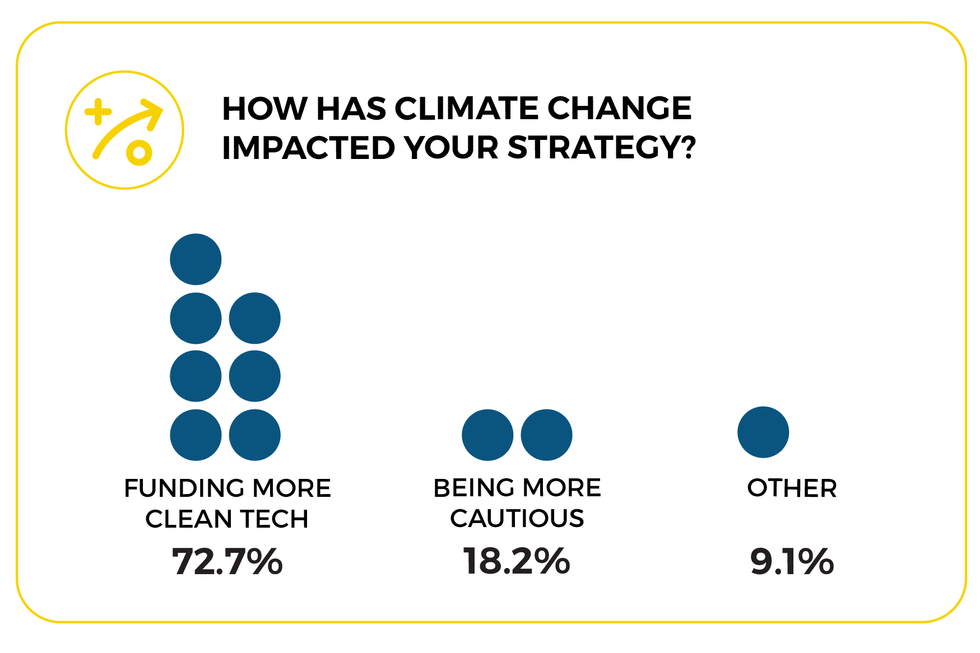 Most of the venture capitalists polled said the climate crisis has prompted them to fund more clean-tech startups. One investor noted they were on the lookout for "more novel solutions to these problems."

Globally, climate investments have skyrocketed. In the third quarter of 2021 alone, Pitchbook tracked a record $30.8 billion in related deals. "The industry could give rise to 500 to 1,000 unicorns in the coming years," Pitchbook added in its recent climate report.
What Can't Tech Do?
The promising fundraising trend comes as the White House argues that yet-to-be developed tech will play a critical role in the response to the climate crisis.
"I am told by scientists that 50% of the reductions we have to make to get to net zero are going to come from technologies that we don't yet have. That's just a reality," U.S. Climate Envoy and former Senator John Kerry said in May.
But like others skeptical of Kerry's optimism, Dr. Deepak Rajagopal, professor at UCLA's Institute of the Environment and Sustainability, views the environmental problem as less a "technological one but more socio-political at an aggregate level and behavioral at an individual level."
For years experts have warned that tech alone cannot solve the crisis, and emerging tech often yields unexpected outcomes.
"My research on life cycle assessment of technologies always has shown every technology has unintended consequences and it is an ethical question whether the unintended consequences are worth it. You cannot find a solution which does not have some type of negative impacts," Rajagopal told dot.LA
Dr. Greys Sošić of the University of Southern California, whose research includes supply chain sustainability, called the rise in clean tech investments "commendable," but urged a holistic approach.
"I am wondering what is happening with the rest of their investments? Are there any trends toward reducing investments in "dirty" startups? Until this happens, we cannot make a lot of progress," said Sošić. "Just adding some clean tech startups in one's portfolio, without doing additional changes, looks more like greenwashing than a serious effort to help the environment."
Largest Southern California Clean Tech Deals by Size
Data from Pitchbook.
Lead image and infographics by Candice Navi.
Here are the latest headlines regarding how the protests around the killing of George Floyd are impacting the Los Angeles startup and tech communities. Sign up for our newsletter and follow dot.LA on Twitter for the latest update.
Today:
MagicLinks CEO hopes his company's actions will have ripple effects inside and out
Scooters, just redeployed, are pulled off city streets after becoming fodder for barricades
L.A. braces for more curfews after a day of peaceful protests
Santa Monica-based Bird could benefit from a post COVID-19 world where fewer people are using public transportation, especially in urban areas in Europe and Asia where car ownership is more expensive, according to an optimistic new research note published by Pitchbook.
"We believe the thesis for shared mobility remains intact, and expect public aversion to mass transit to drive a $15 billion addressable market expansion for the industry," Asad Hussain, an emerging technology analyst at Pitchbook, wrote late Wednesday . "Anecdotally, we are hearing of an uptick in interest in mobility among investors seeing the light at the end of the tunnel."
As of earlier this month, public transportation ridership was down approximately 70% in the U,S and 80% in Italy and France. Metro ridership in Los Angeles has fallen from about 1.2 million average weekday boardings to 360,000.
Scooters have often been billed as a compliment to public transportation, helping riders reach the "last mile." However, Bird is already seeing evidence riders are replacing buses and trains with scooters, a habit the company is optimistic will stick. Bird also hopes that the closing of city streets during the pandemic could make using scooters more appealing since they have always struggled with being too fast for sidewalks and too slow for weaving in and out of vehicle traffic.
"Over the past month, we've seen sustained increases in trip duration of more than 50%," wrote Ryan Fujiu, chief product officer at Bird in a blog post. "Initially we attributed this to a desire to be back outdoors experiencing fresh air and open space, but we're seeing strong indications that it may be a much longer-term trend related to things like public transit concerns nearly a thousand miles of new open streets and a spike in the construction of protected cycling infrastructure."
Last month, cash-strapped Lime raised emergency funding at a steep 80% discount, with Uber as the lead investor. Bird had the good fortune to raise new financing this year before the coronavirus slashed valuations but still has tried to preserve cash, laying off 40% of its workforce in a widely criticized Zoom call at the end of March. More deals and consolidation could likely be ahead.
"The pandemic will exacerbate a trend that we were already starting to see early signs of, which is consolidation in the industry," said Daniel Hoffer, managing director of Autotech Ventures.
Meanwhile,
Bird unveiled its latest new feature Wednesday called Quick Start,
which allows riders to activate a nearby scooter via bluetooth on their mobile phone simply by walking towards it instead of scanning a QR code. Bird says early testing shows the new process, which is gradually being rolled out to markets, cuts the time it takes to unlock a scooter in half.