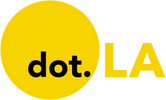 Get in the KNOW  
  on LA Startups & Tech  
X
Generative AI Apps Still Have to Get A Lot Better Before They Start Swaying Elections
Lon Harris
Lon Harris is a contributor to dot.LA. His work has also appeared on ScreenJunkies, RottenTomatoes and Inside Streaming.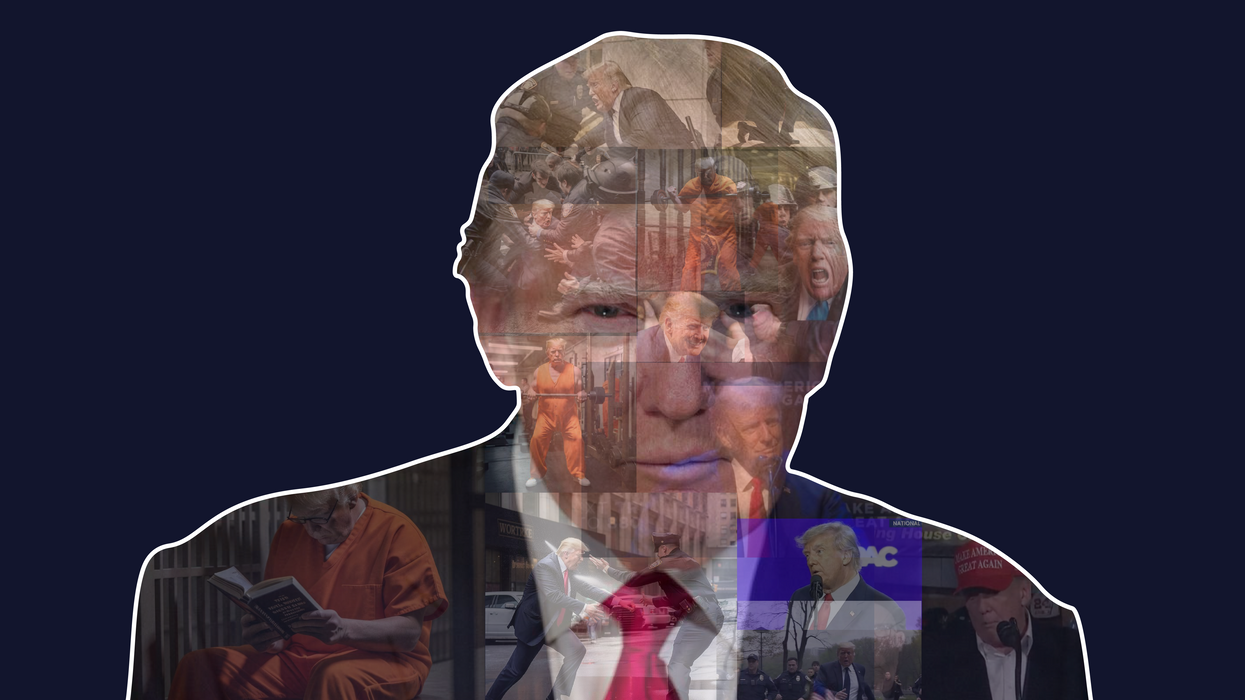 Evan Xie
With rumors swirling this week about the potential (now delayed) arrest of former president Donald Trump, social media responded as it tends to do with any major news story: by memeing the heck out of it. In this case, imaginative online pranksters took to generative AI art apps like Midjourney and Stable Diffusion to create fake images of Trump being placed under arrest and taken to prison. One narrative thread of AI imagery – depicting Trump's journey from arrest to prison to escape and ultimately seeking sanctuary in McDonald's was apparently enough to get British journalist Eliot Higgings temporarily banned from the Midjourney app entirely.
Naturally, this led to another round of deep concern from the press about the potential future implications of AI art and other kinds of "deepfake" technology. Soon, these editorials warn, we may be completely incapable of distinguishing fact from fiction or trusting even evidence we can see and hear. With new AI apps and concepts flooding the internet every day, we're now repeating this news cycle every few weeks. It was only late February when everyone was concerned about those vocal deepfakes, following the spread of clips in which Joe Biden was trapped in the "Skinamarink" house, or recalled the events of the 2011 film "We Bought a Zoo."
Certainly, no one could deny the power a single potent image can have on public perception. How many times have social media users shared that memorable photograph of the Clintons and Trumps at a party together chatting it up, or Elon Musk posing next to convicted sex trafficker Ghislaine Maxwell, or those Charlotesville protesters with the tiki torches. The whole concept of photojournalism is built around the concept that a carefully-captured image can tell a story just as effectively as a 500-word article.
But is AI Art actually believable?
It's nonetheless worth pointing out in light of the viral success of Higgings' and others' "Trump Arrest" AI art threads that we're not yet in a world in which apps like Midjourney could potentially sway elections. Consumer-facing AI products can certainly produce compelling images based only on simple prompts, but once you get out of the realm of relatively simple portraits and straight-forward concepts, the results become exponentially less photorealistic. Even in Higgins' own thread, static shots of Trump in a prison cell alone reading a book or slouching against a fence look way more compelling than action shots of him shooting hoops with other inmates or fleeing authorities to a fast food joint under cover of night. (Though the Golden Arches come through perfectly, even the McDonald's name doesn't translate into AI; Midjourney reproduces their logo as reading "Minonad.")
AI art apps famously struggle to reproduce the more nuanced and complicated bits of human anatomy like faces and hands (though there have been recent signs of improvement here). Some shapes and textures, like liquids, also remain problematic for the apps, though again there are some signs of hope on the horizon.
All the "sky is falling" editorials about how one day soon, you won't be able to tell if a photo is real or AI prompt-based, begin with the core assumption that these proposed solutions will work out, and generative AI art apps will essentially become perfect very soon. And look, there is no direct evidence that this is wrong, and the fact that these apps exist in the first place is impressive.
But is it a guarantee that Midjourney will definitely get a lot better at photorealism in the near future, such that we have to be actively concerned when we see a photo of President Trump about whether or not we can believe our eyes? Is this the kind of thing we can "teach" software just by showing it thousands of individual labeled photographs and telling it "this is what reality looks like"? Does anyone even know?
The Pixar Problem
I'm reminded of a San Diego Comic-Con panel I attended in 2008. (Bear with me! I swear this is gonna link up.) Pixar did a presentation in Hall H that year previewing their latest film, "Up," and the conversation included some insights into some of the more complicated animation challenges the studio had encountered to date. "Up" director Pete Docter was a veteran of one of the studios' first and most-beloved films, "Monsters Inc.," and he said that one of the chief obstacles to animating that film was the character of Sully, who's covered in thick blue fur. When Pixar began work on "Monsters Inc," their computer animation software didn't yet know how to reproduce realistic tufts of hair.
This makes sense when you think about the way hair behaves in the real world. There's uniform direction; all of Sully's fur follows him around wherever he goes, and is impacted by his momentum, the wind, other characters and objects moving around, and so forth. But "fur" is not a single uniform object; it's actually made up of thousands upon thousands of individual strands of hair, which don't all behave in exactly the same way all the time.
Computers aren't naturally that good at reproducing this kind of randomized group movement; it took Pixar animators years of diligent work and a whole lot of computer processing power to sort it out. Other complex substances and surfaces like water have also buguiled animators for years. Disney animators working on "Moana" specifically had to address the challenges posed by a movie in which the ocean was both a setting and a supporting character with new techniques and technologies. It's the same situation with large crowds; they move as a unit, yes, but they're actually made up of individual people, who also move around on their own. That's tough for a computer to animate without very specific instructions.
Which (finally!) brings me back to Midjourney and AI art apps. The assumption that the computer will "figure out" all of these challenges on its own, just by being trained and retrained on more and more images, strikes me as a pretty significant one. We tend to view the advancement of technology as purely linear, a straight line from where we are now to "the future." But in fact, a lot of innovations develop in starts and stops. An intractable problem presents itself, and it can take a relatively long time to sort out, if in fact it ever gets resolved. (It's been more than a decade since we were first promised self-driving cars and truly immersive virtual reality were just a few years out, after all.)
Perhaps Midjourney will have an easier time with fur and juice and Times Square on New Years Eve than Pixar and Disney's software had, and won't require as much patient and careful direction and processing power to sort all of this out. But I've yet to see any evidence that it's a guaranteed sure thing either.
Lon Harris
Lon Harris is a contributor to dot.LA. His work has also appeared on ScreenJunkies, RottenTomatoes and Inside Streaming.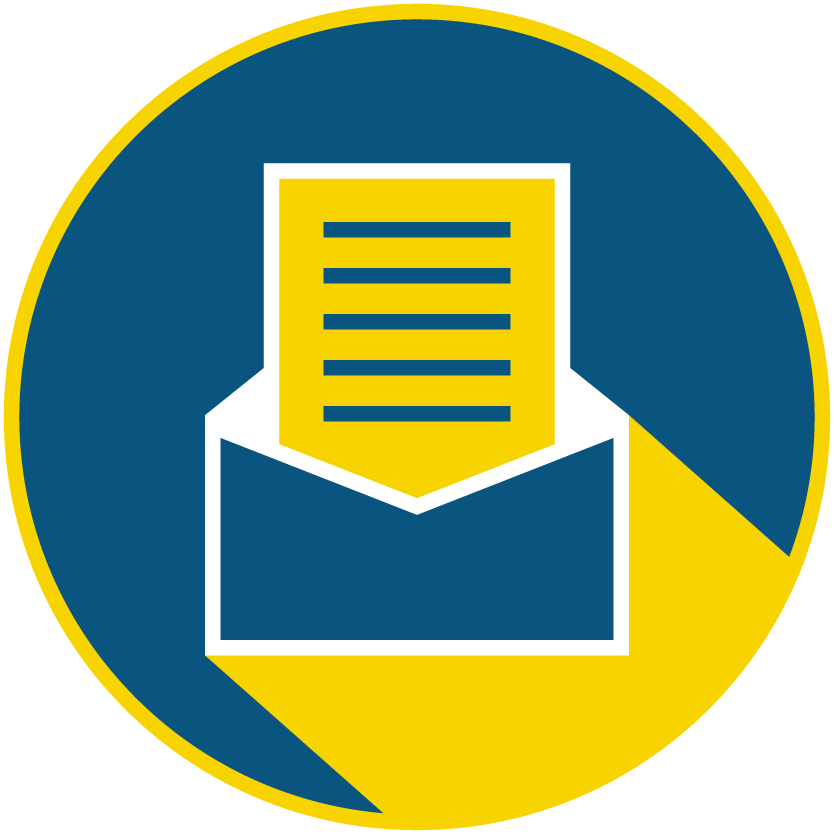 Subscribe to our newsletter to catch every headline.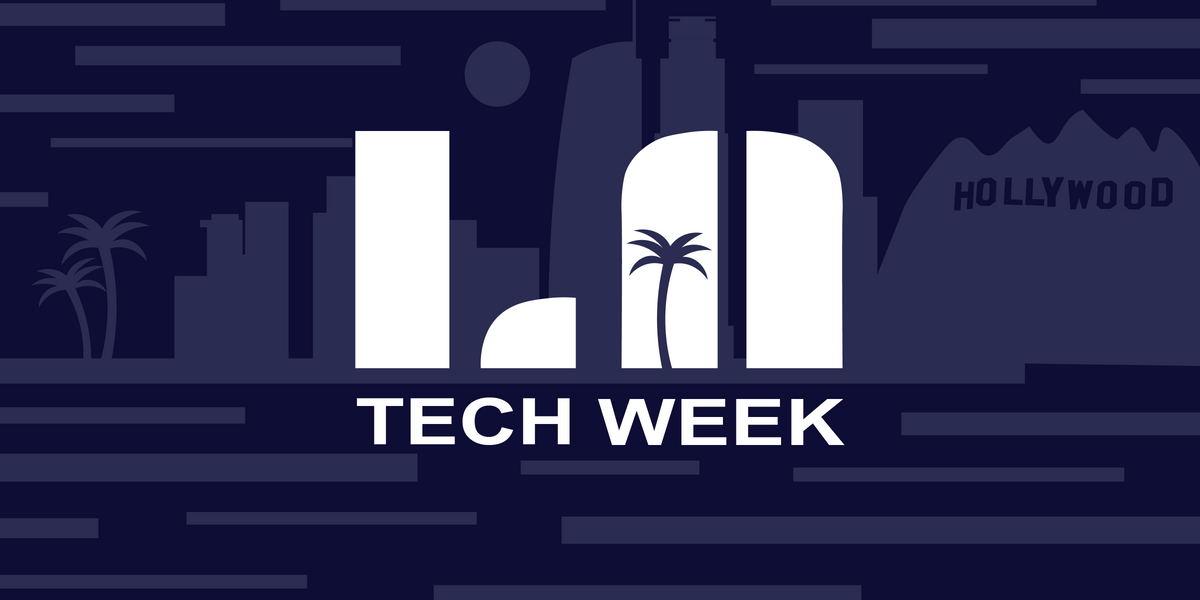 Evan Xie
L.A. Tech Week has brought venture capitalists, founders and entrepreneurs from around the world to the California coast. With so many tech nerds in one place, it's easy to laugh, joke and reminisce about the future of tech in SoCal.
Here's what people are saying about the fifth day of L.A. Tech Week on social:
Samson Amore
Samson Amore is a reporter for dot.LA. He holds a degree in journalism from Emerson College. Send tips or pitches to samsonamore@dot.la and find him on Twitter @Samsonamore.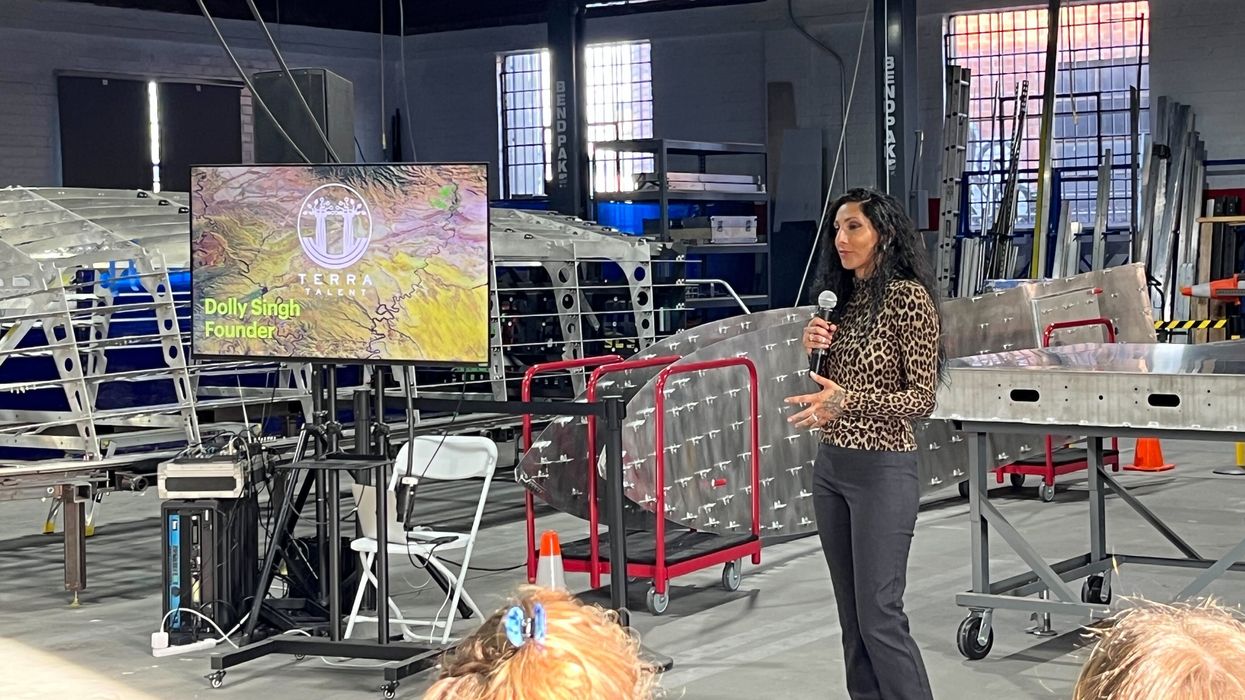 Samson Amore
At Lowercarbon Capital's LA Tech Week event Thursday, the synergy between the region's aerospace industry and greentech startups was clear.
The event sponsored by Lowercarbon, Climate Draft (and the defunct Silicon Valley Bank's Climate Technology & Sustainability team) brought together a handful of local startups in Hawthorne not far from LAX, and many of the companies shared DNA with arguably the region's most famous tech resident: SpaceX.
Here's a look at the greentech startups that pitched during the Tech Week event, and how they think what they're building could help solve the climate crisis.
Arbor: Based in El Segundo, this year-old startup is working to convert organic waste into energy and fresh water. At the same time, it also uses biomass carbon removal and storage to remove carbon from the atmosphere and sequester it in an attempt to avoid further damaging the earth's ozone layer. At the Tech Week event Thursday, Arbor CEO Brad Hartwig told a stunned crowd that Arbor aims to remove about five billion tons of organic waste from landfills and turn that into about 6 PWh, or a quarter of the global electricity need, each year. Hartwig is an alumni of SpaceX; he was a manufacturing engineer on the Crew Dragon engines from 2016-2018 and later a flight test engineer at Kitty Hawk.
Antora: Sunnyvale-based Antora Energy was founded in 2017, making it one of the oldest companies on the pitching block during the event. Backed by investors including the National Science Foundation and Los Angeles-based Overture VC, Antora has raised roughly $57 million to date, most recently a $50 million round last February. Chief operating officer Justin Briggs said Antora's goal is to modernize and popularize thermal energy storage using ultra-hot carbon. Massive heated carbon blocks can give off thermal energy, which Antora's proprietary batteries then absorb and store as energy. It's an ambitious goal, but one the world needs at scale to green its energy footprint. According to Briggs, "the biggest challenge is how can we turn back variable intermittent renewable electricity into something that's reliable and on demand, so we can use it to provide energy to everything we need."
Arc: Hosting the panel was Arc, an electric boating company that's gained surprising momentum, moving from design to delivering its first e-boats in just two years of existence. Founded in 2021, the company's already 70 employees strong and has already sold some of its first e-boats to customers willing to pay the luxury price tag, CTO Ryan Cook said Thursday. Cook said that to meet the power needs of a battery-powered speedboat, the Arc team designed the vehicle around the battery pack with the goal of it being competitive with gas boats when compared to range and cost of gas. But on the pricing side, it's not cheap. Arc's flagship vessel, the Arc One is expected to cost roughly $300,000. During the panel, Cook compared the boat to being "like an early Tesla Roadster." To date Arc Boats has raised just over $35 million, according to PitchBook, from investors including Kevin Durant, Will Smith and Sean "Diddy" Combs.
Clarity Technology: Carbon removal startup Clarity is based in LA and was founded by Yale graduate and CEO Glen Meyerowitz last year. Clarity is working to make "gigaton solutions for gigaton problems." Their aim? To remove up to 2,000 billion pounds of carbon from the atmosphere through direct air capture, a process which uses massive fans to move chemicals that capture CO2. But the challenge, Meyerowitz noted in his speech, is doing this at scale in a way that makes an actual dent in the planet's emissions while also efficiently using the electricity needed to do so. Meyerowitz spent nearly five years working as an engineer for SpaceX in Texas, and added he's looking to transfer those learnings into Clarity.
Parallel Systems: Based in Downtown LA's Arts District, this startup is building zero-emission rail vehicles that are capable of long-haul journeys otherwise done by a trucking company. The estimated $700 billion trucking industry, Parallel Systems CEO Matt Soule said, is ripe for an overhaul and could benefit from moving some of its goods off-road to electric railcars. According to Soule, Parallel's electric battery-powered rail vehicles use 25% of the energy a semi truck uses, and at a competitive cost. Funded in part by a February 2022 grant from the U.S. Department of Energy, Parallel Systems has raised about $57 million to date. Its most recent venture funding round was a $49 million Series A led by Santa Monica-based VC Anthos Capital. Local VCs including Riot Ventures and Santa Monica-based Embark Ventures are also backers of Parallel.
Terra Talent: Unlike the rest of the startups pitching at the Tech Week event, Terra Talent was focused on building teams rather than technology. Founder Dolly Singh worked at SpaceX, Oculus and Citadel as a headhunter, and now runs Terra, a talent and advisory firm that helps companies recruit top talent in the greentech space. But, she said, she's concerned that all the work these startups are doing won't matter unless we very quickly turn around the current trendlines. "Earth will shake us off like and she will do just fine in 10,000 years," she said. "It's our way of living, everything we love is actually here on earth… there's nothing I love on Mars," adding that she's hopeful the startups that pitched during the event will be instrumental in making sure the planet stays habitable for a little while longer.

Samson Amore
Samson Amore is a reporter for dot.LA. He holds a degree in journalism from Emerson College. Send tips or pitches to samsonamore@dot.la and find him on Twitter @Samsonamore.
https://twitter.com/samsonamore
samsonamore@dot.la
Decerry Donato
Decerry Donato is a reporter at dot.LA. Prior to that, she was an editorial fellow at the company. Decerry received her bachelor's degree in literary journalism from the University of California, Irvine. She continues to write stories to inform the community about issues or events that take place in the L.A. area. On the weekends, she can be found hiking in the Angeles National forest or sifting through racks at your local thrift store.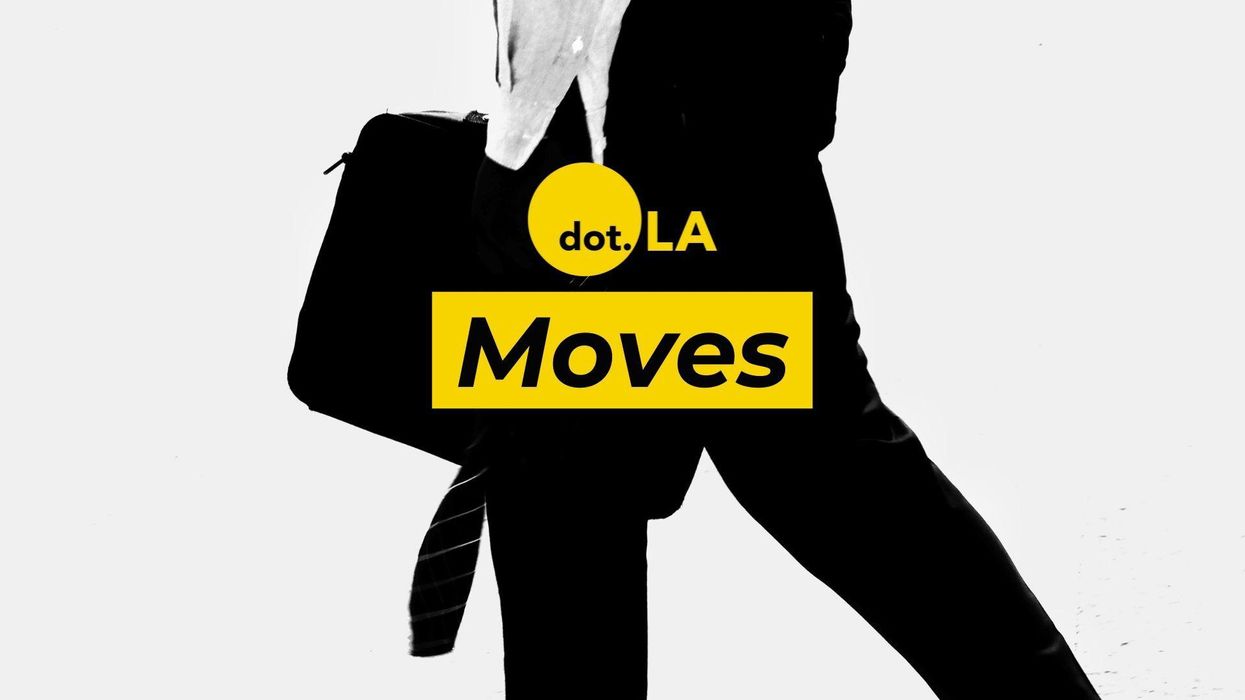 LA Tech 'Moves':
"Moves," our roundup of job changes in L.A. tech, is presented by Interchange.LA, dot.LA's recruiting and career platform connecting Southern California's most exciting companies with top tech talent. Create a free Interchange.LA profile here—and if you're looking for ways to supercharge your recruiting efforts, find out more about Interchange.LA's white-glove recruiting service by emailing Sharmineh O'Farrill Lewis (sharmineh@dot.la). Please send job changes and personnel moves to moves@dot.la.
***
LeaseLock, a lease insurance and financial technology provider for the rental housing industry named Janine Steiner Jovanovic as chief executive officer. Prior to this role, Steiner Jovanovic served as the former EVP of Asset Optimization at RealPage.
Esports platform PlayVS hired EverFi co-founder and seasoned business leader Jon Chapman as the company's chief executive officer.
Biotechnology company Visgenx appointed William Pedranti, J.D. as chief executive officer. Before joining, Mr. Pedranti was a partner with PENG Life Science Ventures.
Pressed Juicery, the leading cold-pressed juice and functional wellness brand welcomed Justin Nedelman as chief executive officer. His prior roles include chief real estate officer of FAT Brands Inc. and co-founder of Eureka! Restaurant Group.
Michael G. Vicari joined liquid biopsy company Nucleix as chief commercial officer. Vicari served as senior vice president of Sales at GRAIL, Inc.
Full-service performance marketing agency Allied Global Marketing promoted Erin Corbett to executive vice president of global partnership and marketing. Prior to joining Allied, Corbett's experience included senior marketing roles at Disney, Warner Bros. Studios, Harrah's Entertainment and Imagi Animation Studios.
Nuvve, a vehicle-to-grid technology company tapped student transportation and automotive sales and marketing executive David Bercik to lead the K-12 student transportation division.
From Your Site Articles
Related Articles Around the Web
Decerry Donato
Decerry Donato is a reporter at dot.LA. Prior to that, she was an editorial fellow at the company. Decerry received her bachelor's degree in literary journalism from the University of California, Irvine. She continues to write stories to inform the community about issues or events that take place in the L.A. area. On the weekends, she can be found hiking in the Angeles National forest or sifting through racks at your local thrift store.