Sam Blake
Sam primarily covers entertainment and media for dot.LA. Previously he was Marjorie Deane Fellow at The Economist, where he wrote for the business and finance sections of the print edition. He has also worked at the XPRIZE Foundation, U.S. Government Accountability Office, KCRW, and MLB Advanced Media (now Disney Streaming Services). He holds an MBA from UCLA Anderson, an MPP from UCLA Luskin and a BA in History from University of Michigan. Email him at samblake@dot.LA and find him on Twitter @hisamblake
The virtual influencer Miquela Sousa, aka Lil Miquela, whose rise has garnered equal parts uproar and admiration, continued her foray into NFTs on Wednesday with part two of a five-part series that promises to "tell a special story over time."
---
Brud, the L.A. startup behind Miquela and a handful of other characters with fully fledged digital identities across social media, is doing the free drop to hype up their superstar avatar and expand her narrative. An announcement from the company said the underlying artwork, called "Unseen by eyes but forged in stone," can exist as a standalone piece or as part of a collection that will roll out over the next several months.
Brud appears to be gamifying the collection of tokens to unlock a unique, surprise reward.
"This NFT is part of a larger series featuring Miquela," the company wrote in a Google doc linked in Miquela's tweet announcing the drop. "Each NFT in this series serves as a piece to a larger puzzle. Each piece will work together to tell a special story over time. The only way to access the story before anyone else is to own each NFT and connect them together along the way."
New NFT drops NOW! First 1500 people to reply to THIS TWEET with their wallet address will BE BLESSED and the FULL… https://t.co/7XZdblfZbd

— lilmiquela (@lilmiquela)1617814863.0

Users could claim one of the available 1,500 NFTs by replying to Lil Miquela's tweet with the address to their crypto wallet.
Brud, valued at $144 million, said it will deliver the tokens within 24 hours. Users had to agree to let the company contact them in the future for marketing purposes.
Within three hours the post had received nearly 4,000 comments and been retweeted over 1,600 times.
Upon validation of users' addresses, Miquela's Twitter would post a response.
"Obsessed with u, there's 1481 left!"
"We're making history, TYYY!! there's 1377 left!"
"We're making history, TYYY!! there's 1203 left!"
And so on.
Since debuting on Instagram in 2016, Lil Miquela has picked up three million followers and sponsorship deals from the likes of Supreme and Barney's. Her curated digital identity ostensibly makes her less of a risk than human influencers for brands.
Last year, the digital teenager was estimated to have earned more than $12 million. She's repped by CAA, alongside many real celebrities, and has appeared on a billboard in Times Square.
In November, Brud released her first NFT, tied to a digital artwork entitled "Rebirth of Venus" that sold via SuperRare for 159.5 Ether. At the time, that was worth about $82,000; Ether's value has since nearly quadrupled. The winning bidder of that token appears to be linked to crypto investment fund Divergence Ventures, based on the link in the buyer's SuperRare profile.

It has been a common refrain as NFTs have gone mainstream: the investor behind last month's headline-grabbing $69 million NFT tied to a digital artwork by Beeple also had a financial interest in propping up the legitimacy of cryptocurrency.
The latest Miquela offering is part of an ongoing spree of creative NFT offerings that provide buyers more than just a certificate of digital ownership tied to the blockchain. It also expands the storyline of a 19-year-old who blurs the lines between fantasy and reality as a racially ambiguous, socially conscious teenager.
Sam Blake
Sam primarily covers entertainment and media for dot.LA. Previously he was Marjorie Deane Fellow at The Economist, where he wrote for the business and finance sections of the print edition. He has also worked at the XPRIZE Foundation, U.S. Government Accountability Office, KCRW, and MLB Advanced Media (now Disney Streaming Services). He holds an MBA from UCLA Anderson, an MPP from UCLA Luskin and a BA in History from University of Michigan. Email him at samblake@dot.LA and find him on Twitter @hisamblake
https://twitter.com/hisamblake
samblake@dot.la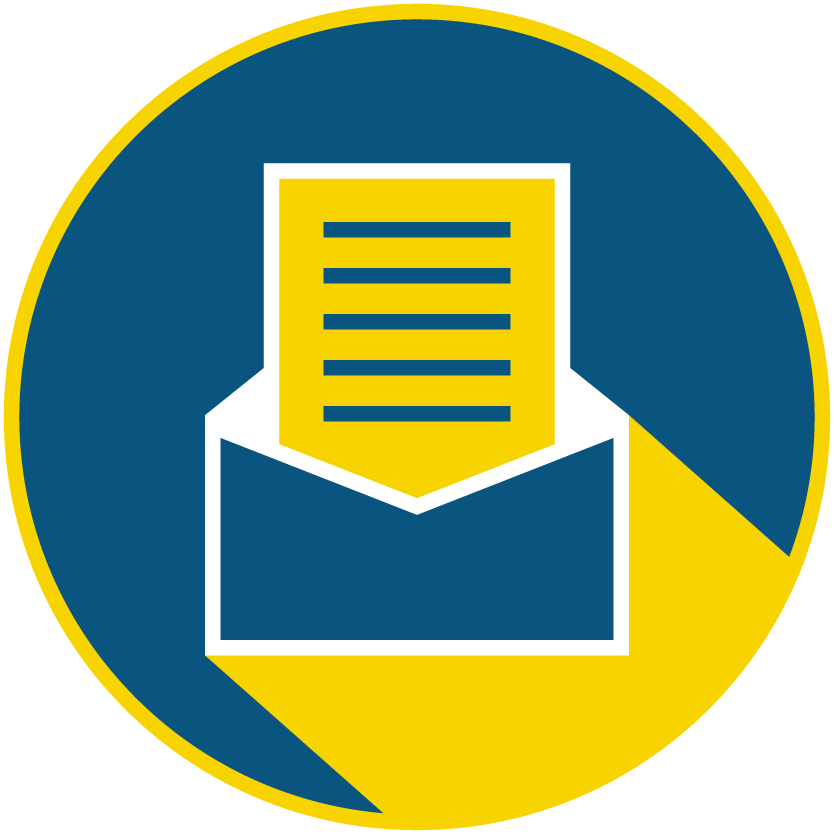 Subscribe to our newsletter to catch every headline.
Samson Amore
Samson Amore is a reporter for dot.LA. He previously covered technology and entertainment for TheWrap and reported on the SoCal startup scene for the Los Angeles Business Journal. Samson is also a proud member of the Transgender Journalists Association. Send tips or pitches to samsonamore@dot.la and find him on Twitter at @Samsonamore. Pronouns: he/him
Social media has made it easier for musicians and producers to get discovered, but they still have to impress the industry's gatekeepers to make it big -- and those executives are typically white men swayed by their own biases, whether they intend it or not.

A June report from USC's Annenberg Institute found 86% of the music industry's top executives are white and male, and under 20% of executives at the level of vice president or higher are from minority groups.
Little surprise, then, that Snafu Records founder Ankit Desai believes the music industry is overdue for a change in how it discovers, promotes and scales artists' careers — and he's using artificial intelligence to do just that.
Snafu, which launched in 2018, raised a $6 million funding round on Sept. 21 to fine-tune its AI discovery platform. With offices in Los Angeles and Sweden, Snafu will soon launch two new products -- Blurry, a platform for songwriters to find collaborators, and Fine.Art, a system that lets Snafu and its artists co-invest in funding a breakout artist's career.
Desai said the company's revenue mainly comes from taking a cut of the rights to an artist's work after they sign. Snafu has a roster of 45 artists.
Snafu uses AI to scan a million new songs per week and analyze factors that could determine the artist's success -- including song structure, overall popularity and how listeners are talking about them on social media. Right now the platform focuses on Spotify, YouTube and TikTok, but Desai said Snafu's looking to include other audio streaming platforms like SoundCloud and Bandcamp soon.
The company brought in a number of high-profile investors in the round, including Agnetha Fältskog, lead singer of Swedish superband ABBA; Hampus Monthan Nordenskjöld, who was one of the first investors in Snafu; andAcademy Award-winning songwriter Savan Kotecha.
"I'm proud to be part of what (Desai) is creating, which is not just an algorithm trying to find hits, but it's actually quite a lot bigger than that," Nordenskjöld said. "We're trying to change music from the ground up, and I think we're gonna make a solid attempt."
When it launches, Blurry will use AI to match producers and artists looking to collaborate. Desai described it like a "Tinder for musicians," where people match based on short music samples and then their identities are revealed to one another after they agree to collaborate.
The Fine.Art service will help up-and-coming artists identified by Snafu's algorithm as potential stars get advanced funding to start their projects. Desai said the AI will pinpoint potential hits and then Snafu will offer existing artists the chance to invest in an emerging artist's success.
"The good thing about streaming is that once a song has peaked, you can be relatively comfortable in predicting how much money that song is going to make in the next 18 to 24 months," Desai said, adding this is how the company will decide which artists to fund.
Shrikanth Narayanan, an AI researcher and university professor of computer and electrical engineering at USC, said AI has the potential to democratize and make the music industry more equitable.
"Personalized experiences are something that AI strives to do in a way that could be very inclusive and equitable," Narayanan said. He added that AI has "a promising potential to empower the music industry" and could "actually enhance and make it even better."
There is a potential the AI could be wrong -- something Desai and investors say they expect. It's possible Snafu could give an artist an advance and never see a return, one or two big hits could make up for it.
Narayanan said that Snafu's AI could have its work cut out for it in calibrating its selection process.
"Naturally there's going to be a lot of variability across people, and so that while we can understand that and study it, this may certainly be a challenge that AI tools will face," Narayanan said. "They have to see enough patterns to understand the range of emotions or things a particular piece of music is conveying (to) or connecting with listeners."
Samson Amore
Samson Amore is a reporter for dot.LA. He previously covered technology and entertainment for TheWrap and reported on the SoCal startup scene for the Los Angeles Business Journal. Samson is also a proud member of the Transgender Journalists Association. Send tips or pitches to samsonamore@dot.la and find him on Twitter at @Samsonamore. Pronouns: he/him
Keerthi Vedantam
Keerthi Vedantam is a bioscience reporter at dot.LA. She cut her teeth covering everything from cloud computing to 5G in San Francisco and Seattle. Before she covered tech, Keerthi reported on tribal lands and congressional policy in Washington, D.C. Connect with her on Twitter, Clubhouse (@keerthivedantam) or Signal at 408-470-0776.
Los Angeles County on Friday began administering Pfizer booster shots shortly after the director of the Centers for Disease Control and Prevention approved third doses of the vaccine for certain groups, including frontline workers.

CDC Director Dr. Rochelle Walensky overruled an agency advisory panel that had refused to endorse the booster shots for healthcare workers, teachers, grocery workers and others whose jobs put them at risk.
L.A. County's director of public health, Barbara Ferrer, said the county is prepared to offer boosters for those over 65, residents of long-term care facilities, those who are immunocompromised in addition to those working in high-risk industries.
The move paves the way for plans announced by Gov. Gavin Newsom Thursday that his administration would roll out Pfizer vaccine boosters following the Food and Drug Administration's approval of the shots. State officials said their MyTurnVaccine Platform will start taking appointments on Friday.
The approvals set the stage for a massive inoculation campaign with millions in the state expected to become eligible for a third shot. In Los Angeles County, health officials estimate slightly over 1 million people got two doses of Pfizer before April 1 and about 420,000 of them were 65 years old and older.
Still, as more and more people seek a booster shot, clinics are likely to experience another flood of vaccine demands at a time where large vaccination sites like Dodgers Stadium have reverted back to their original purpose.
Here's what to expect:
Am I eligible to get the booster shot?
Newsom announced California residents over the age of 65 or who work in high-risk settings can begin receiving booster shots along with severely immunocompromised people.
The booster shot is not recommended for children, nor for people who received the Moderna or Johnson & Johnson vaccine, even if they meet the age or occupation criteria. MyTurn will send a text message to Californians as they become eligible for the booster.
Where can I get the booster?
Residents should visit MyTurn.ca.gov and make an appointment or find a walk-in appointment at a clinic that offers the Pfizer shot, since it's not guaranteed every vaccine clinic will have a supply of the Pfizer booster shot. Those who qualify for in-person vaccinations can call the Department of Health Services at 833-540-0473. Residents will also need to bring proof of their previous vaccinations, either in the form of a vaccination card, digital record or a photo of the vaccination card.
Will people who got the Moderna or J&J shots be eligible for the Pfizer booster shot?
The FDA has not approved any other booster shots except for Pfizer's. Those who received other vaccines are not eligible for a Pfizer booster, but the FDA said it is working to quickly approve the Moderna booster shot.
When after getting my shots should I wait for a booster?
The FDA recommends the Pfizer booster shots be taken at least six months after receiving their second vaccination dose.
Will clinics be asking for some kind of proof of eligibility?
Clinics will require vaccine proof to make sure the person has received two Pfizer doses before getting the booster.
Here are the forms of vaccine proof the city, county and state accept.
People may also have to sign an attestation form that confirms they meet the criteria of getting the booster.
Keerthi Vedantam
Keerthi Vedantam is a bioscience reporter at dot.LA. She cut her teeth covering everything from cloud computing to 5G in San Francisco and Seattle. Before she covered tech, Keerthi reported on tribal lands and congressional policy in Washington, D.C. Connect with her on Twitter, Clubhouse (@keerthivedantam) or Signal at 408-470-0776.
Sarah Favot
Favot is an award-winning journalist and adjunct instructor at USC's Annenberg School for Communication and Journalism. She previously was an investigative and data reporter at national education news site The 74 and local news site LA School Report. She's also worked at the Los Angeles Daily News. She was a Livingston Award finalist in 2011 and holds a Master's degree in journalism from Boston University and BA from the University of Windsor in Ontario, Canada.
Leigh Giangreco
Leigh Giangreco is a reporter covering culture, politics and news. Her work has appeared in outlets including The Washington Post, Politico and Washington City Paper.
On Wednesday, California Gov. Gavin Newsom signed into law a bill that targets Amazon's surveillance of warehouse employees. Earlier this month, another bill appeared on his desk, this one allowing restaurants to provide customers an itemized breakdown of the fees charged by delivery apps.

Both bills aim to take on Big Tech. And both were authored by Lorena Gonzalez.
The Democrat and assemblywoman from San Diego has emerged as one of the California legislature's fiercest critics of Silicon Valley's giants.
In 2019 she drafted Assembly Bill 5, which codified a state Supreme Court ruling reclassifying gig workers as employees. It also raised her profile. While Prop 22 overturned Assembly Bill 5, labor chalked up a victory last month after a California Superior Court judge ruled the ballot initiative unconstitutional.
All three bills threaten not only to change how these tech giants do business, but cut into their bottom line.
Gonzalez knows that tech companies feel victimized by her office. AB 286, her bill providing the itemized fee breakdown, is her latest salvo against them. The legislation would ensure delivery services pay the entire gratuity to their drivers, following a lawsuit alleging that DoorDash had stolen drivers' tips.
"We've been asked a lot, 'Why are you picking on us?'" she said. "But I just want people to remember that transparency in transactions is always good. We don't allow people to sell you something and not point out the taxes on it. We don't allow you to buy a car without knowing the add-in. So it's normal for us to look at transactions that have been kept secret, that keep the consumer from making educated decisions, we tackled that and that's what we're trying to do here."
Although a permanent cap on delivery fees failed to make it into the final version of AB 286, the bill still provides enforcement mechanisms to ensure workers receive their tips. It also allows the attorney general, city attorneys or district attorneys to pursue a civil court case, while another complementary bill says an employer can go to jail for stealing tips, Gonzalez told dot.LA.
"It's putting it in the penal code but it's also ensuring that adding into the discussion of what is a wage, it includes tips for independent contractors," she said. "So I think those bills together will make people think twice."
The bill Newsom just signed would require Amazon and other companies to reveal details of the quota systems they use to ramp up productivity in their warehouses.
At Amazon warehouses, workers have blamed the pressure to meet demands on unsafe working conditions and high injury rates. And a 2019 investigation by The Verge showed that Amazon had fired hundreds of workers at a single fulfillment center in one year for failing to meet productivity quotas.
For Gonzalez, a former labor leader who has turned her enemies' anti-union smears into badges of honor, her battle for gig workers' benefits follows over two decades of organizing. She unionized workers at Tri-City Medical Center in Oceanside, where her mother once worked long hours, and was banned from all Wal-Mart stores following a demonstration demanding higher pay.
Her latest fight temporarily sidelined her from the Capitol: she was diagnosed with breast cancer in early August and underwent a bilateral mastectomy weeks later, announcing on September 13 that she was cancer-free.
Her work as an assemblywoman has earned her both a national reputation as a progressive darling—and detractors within her state's business community, including Rachel Michelin, head of the California Retailers Association.
"She's been very vocal about who she's targeting, similar to what she did with AB 5," Michelin said. "She goes after a few companies but sets out this large net and it has unintended consequences."
Michelin who called the bill "overly broad": also took umbrage at Gonzalez's political style, noting that the assemblywoman prefers to take to social media—where she once tweeted "F*ck Elon Musk"—rather than come to the table with the state's business interests groups.
"She responded to some of our comments online through our digital campaign, but not directly to me or any of our coalition partners," Michelin said.
California Assemblyman Alex Lee, who represents the Silicon Valley area, co-authored the bill aimed at delivery fees with Gonzalez. The young politician has known her since his time as a legislative staffer in Sacramento and decided to team up with Gonzalez after he heard similar complaints from his restaurateur constituents about delivery apps.
A self-described "Gen Z-er," Lee not only takes little offense when Gonzalez pops off on Twitter, he applauds it.
"She's an absolute fierce champion for the working class," he said. "There are other politicians who see themselves as great dealmakers, Lorena's more like, 'How do I get the most for working people?'"
As a former gig worker himself, Lee said he knows how AB 5 revolutionized the tech industry for those who labor in what he describes as "new serfdom."
At the same time, he points to the impact the legislation made on his peers from college, many of whom worked in contracted positions at Google, Facebook and Apple. While their white-collar jobs offered a lucrative salary, the companies didn't offer full-time benefits.
"For our generation, organized labor is like a foreign concept now. Just getting money in the bank is so important that you'll forgo dental and health insurance," Lee said.
"That's why big things like AB 5 and what Lorena does are so important. We are in this race to the bottom and it's not just the stereotypical person who works in the factory, it's people who have white collar jobs in offices, they're all in the same boat and that's why her work is so profound."
Leigh Giangreco
Leigh Giangreco is a reporter covering culture, politics and news. Her work has appeared in outlets including The Washington Post, Politico and Washington City Paper.