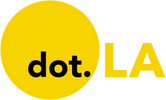 Get in the KNOW  
  on LA Startups & Tech  
X
Image by Shutterstock
A Lawsuit Blames 'Defective' TikTok Algorithm for Children's Deaths
Christian Hetrick
Christian Hetrick is dot.LA's Entertainment Tech Reporter. He was formerly a business reporter for the Philadelphia Inquirer and reported on New Jersey politics for the Observer and the Press of Atlantic City.
02:36 PM | July 05, 2022
Social media companies are often accused of hosting harmful content, but it's very hard to successfully sue them. A federal law known as Section 230 largely protects the platforms from legal responsibility for hate speech, slander and misinformation created by its users.
But a new lawsuit blaming TikTok for the deaths of two children is taking a different approach. Rather than accuse the company of failing to moderate content, the complaint claims TikTok is a dangerous and defective product.
---
The suit, filed last week in Los Angeles County Superior Court, takes aim at the video sharing app's recommendation algorithm, alleging that it served up videos depicting the deadly "Blackout Challenge," in which people choke themselves to achieve a euphoric feeling. Two children—8-year-old Lalani Erika Walton and 9-year-old Arriani Jaileen Arroyo—died last year after allegedly trying the "blackout challenge," the suit said.
"We believe that there is a fundamental flaw in the design of the algorithm that directs these children to this horrific thing," Matthew Bergman, the lawyer for the children's families, told dot.LA. Bergman is the founding attorney for the Social Media Victims Law Center, a self-described legal resource for parents of children harmed by social media.
Section 230 has long been an obstacle for social media's opponents. "You can't sue Facebook. You have no recourse," U.S. Sen. Richard Blumenthal, a Democrat from Connecticut, said last year after Facebook whistleblower Frances Haugen detailed Instagram's toxic effect on young girls. The federal law's defenders contend that Section 230 is what allows websites like YouTube and Craigslist to host user-generated content. It would be infeasible for companies to block all the objectionable posts from their massive user bases, the argument goes.
The strategy of bypassing that debate altogether by focusing on apps' designs and features has gained steam lately. In May, an appellate panel ruled that Santa Monica-based Snap can't dodge a lawsuit alleging that a Snapchat speed filter—which superimposed users' speeds on top of photos and videos—played a role in a deadly car crash at 113 mph. The judges said Section 230 didn't apply to the case because the lawsuit did not seek to hold Snap liable as a publisher.
Similarly, California lawmakers are advancing a bill that would leave social media companies open to lawsuits alleging their apps have addicted children. Proponents of the bill take issue with product features such as likes, comments and push notifications that grab users' attention, with the ultimate goal of showing them ads.
"A product liability claim is separate and distinct from suing a company for posting third party content or publishing third party content, which we know has been unfruitful in many ways, for many years, as a vehicle to hold these companies accountable," Bergman said.
Representatives for Culver City-based TikTok did not return a request for comment. In a previous statement about another TikTok user's death, a company spokesperson noted the "disturbing" blackout challenge predates TikTok, pointing to a 2008 warning from the Centers for Disease Control and Prevention about deadly choking games. The spokesperson claimed the challenge "has never been a TikTok trend." The app currently doesn't produce any search results for "blackout challenge" or a related hashtag.
It's too early to tell whether product liability claims will be more successful against social media companies. "We're realistic here. This is a long fight," Bergman said. In the meantime, his suit against TikTok takes pains to note what it is not about: the users posting the dangerous challenge videos.
"Plaintiffs are not alleging that TikTok is liable for what third parties said or did [on the platform]," the suit said. "but for what TikTok did or did not do."
Christian Hetrick
Christian Hetrick is dot.LA's Entertainment Tech Reporter. He was formerly a business reporter for the Philadelphia Inquirer and reported on New Jersey politics for the Observer and the Press of Atlantic City.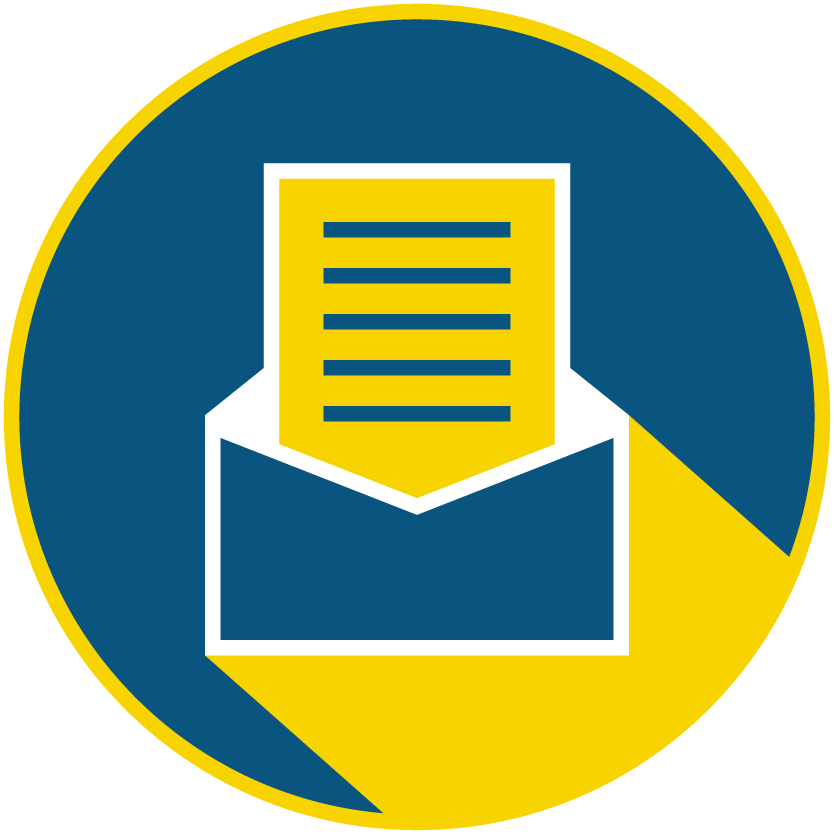 Subscribe to our newsletter to catch every headline.
08:14 AM | October 31, 2022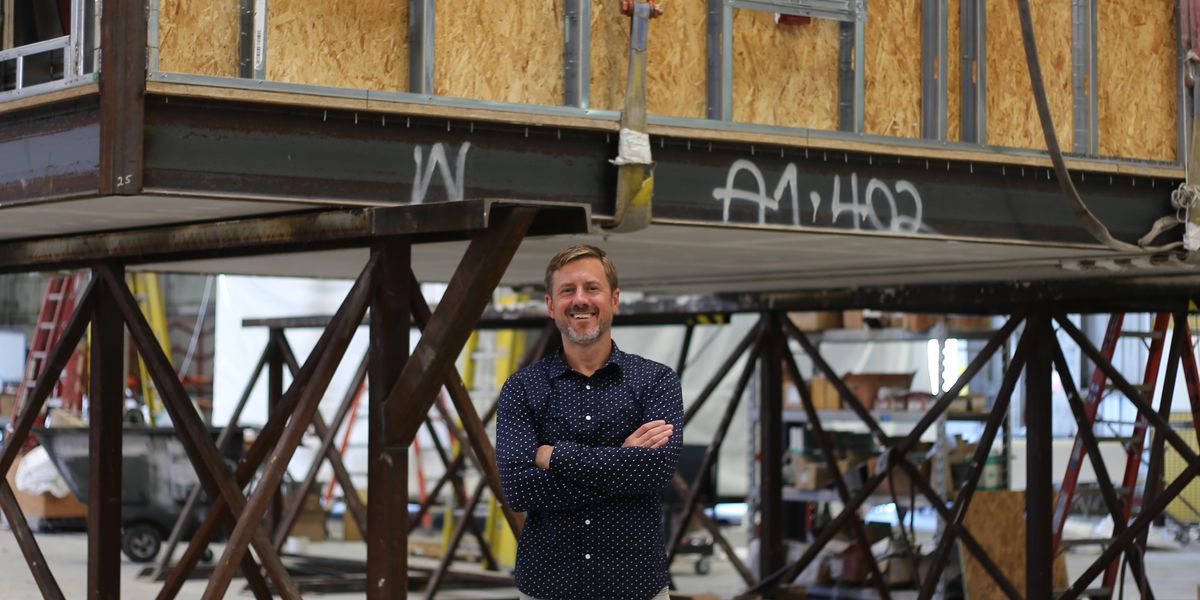 photo by Decerry Donato
Nick, a former inmate, has been living in the Hilda L. Solis Care First Village (HSCFV), a permanent supportive housing complex built by CRATE Modular using 66 retrofitted shipping container units, for a little over a year.
Without this housing complex, Nick would be among the 66,436 people currently experiencing homelessness in Los Angeles County.
The supporting housing complex was completed in April 2021 and is located in Downtown Los Angeles. A month after the $57 million project was finished, each room was completely occupied.
Founded in 2018, CRATE Modular began its business repurposing single-use shipping containers to build supportive housing complexes, schools, and bed and breakfasts, among others.
"I looked at where the modular market is, and where it makes the most sense," CEO Rich Rozycki says. "California is probably the number one if not close to the number one market for modular construction."
To date, the company has completed over 30 projects using repurposed shipping containers, a majority of which were privately funded through traditional lenders. But since affordable housing projects are funded through grants, tax credits or bonds, Rozycki says it typically takes more time to close a transaction and ultimately deliver an affordable unit to market.
But since CRATE is part of the factory-built housing program (FBH), which provides California residents with reduced housing costs, CRATE says it can typically receive approval on building plans in two to five business days depending on the project.
"There's so much work that needs to be put in place, not only in Southern California, but, Central and Northern California, Rozycki says, "and if you think about the other metro areas that are bordering California that are experiencing rapid growth, and some of the same issues that we're experiencing here, we're perfectly positioned to deliver solutions into Arizona, Nevada and Oregon."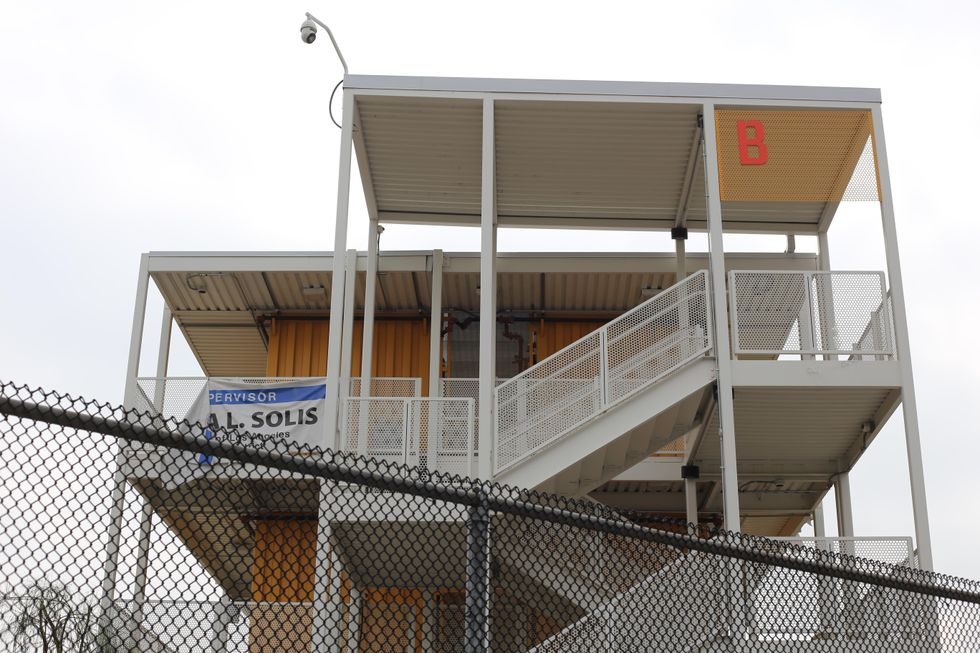 CRATE Modular's repurposed shipping containers at Hilda L. Solis Care First Village. Photo by Decerry Donato
Aside from public work projects, CRATE has also built private charter schools and public schools out of repurposed shipping containers as seen in Malibu and Oak Park.
But not everyone is convinced the modular approach to building supportive housing is the solution to Los Angeles's houselessness woes.
"I think modular is one solution to building permanent supportive housing," said PATH Ventures CEO Joel John Roberts. "However, it is not a 'magic solution.'" Roberts points to the fact that getting affordable housing projects in CRATE's pipeline is tricky since the modular company has a variety of projects it's working on. Adding, however that if PATH Ventures can enter this pipeline, then the build time will decrease and the number of individuals they can house will increase.
Nonetheless, with the launch of its new cold-formed steel methodology, CRATE is optimistic they can meet these needs. The modular company began its next affordable housing project in February: a 47-unit permanent supportive housing complex in Koreatown that will house individuals in Los Angeles experiencing homelessness.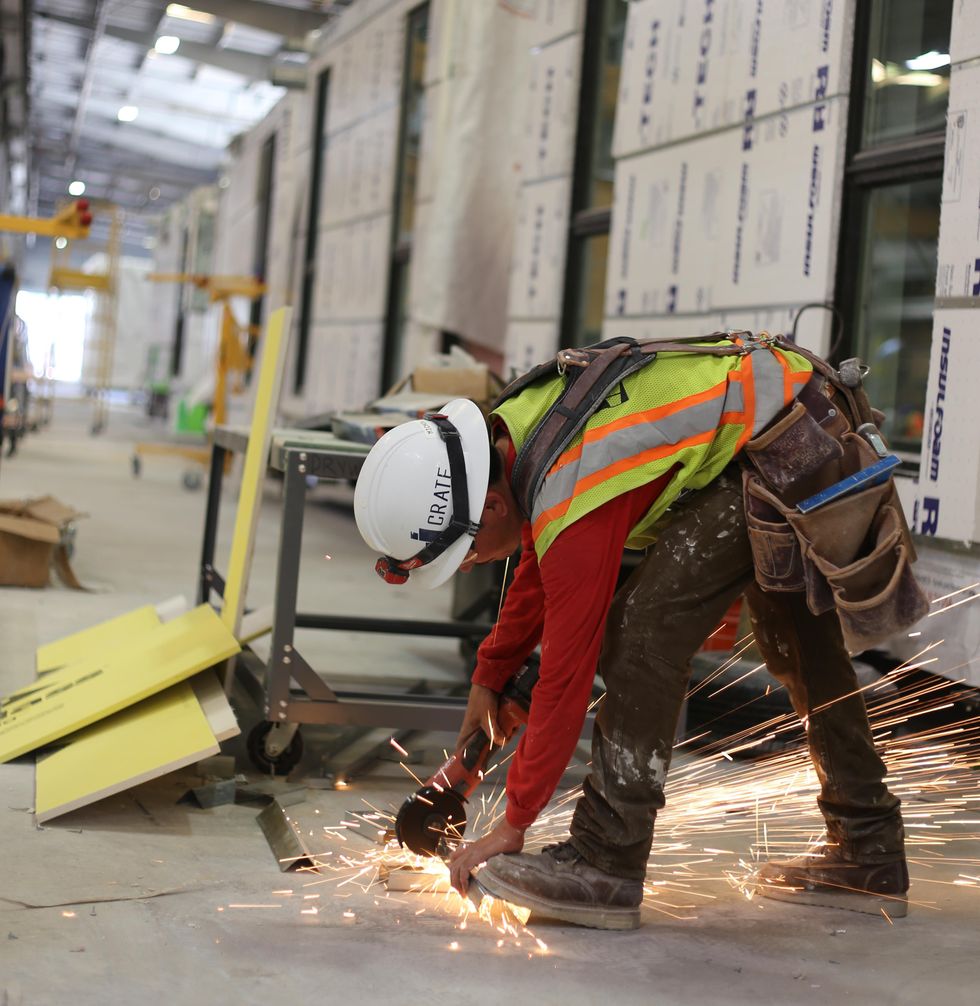 man at work at CRATE Modular Photo by Decerry Donato
Currently, using their new development method, it takes roughly seven days to build a module. But according to Rozycki, the company's goal by the end of the year is to get to a point where they are building three modules a day, with hopes of building four to five modules a day in 2023. In that sense, Rozycki says, "we're doing for the building sector what Henry Ford did for automobile production."

Decerry Donato
Decerry Donato is a reporter at dot.LA. Prior to that, she was an editorial fellow at the company. Decerry received her bachelor's degree in literary journalism from the University of California, Irvine. She continues to write stories to inform the community about issues or events that take place in the L.A. area. On the weekends, she can be found hiking in the Angeles National forest or sifting through racks at your local thrift store.
08:00 AM | October 21, 2022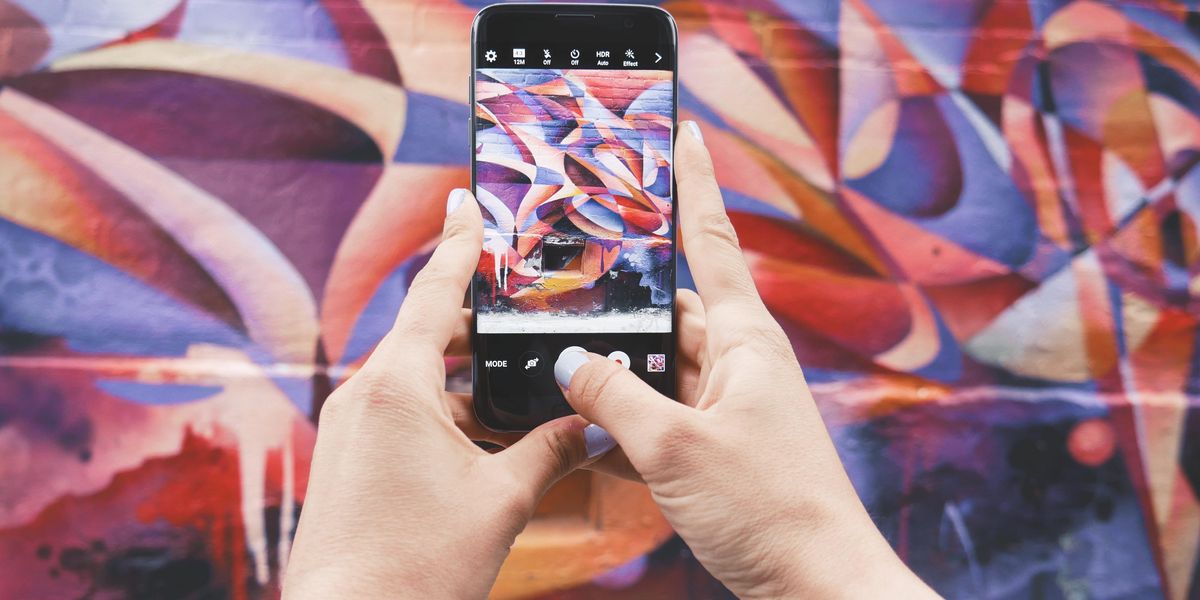 Anasofia Gomez spends her early mornings filming herself journaling, picking up coffee and getting ready for the day. By 9 a.m., she's ready to start her full-time job as a social media marketer.

The Los Angeles-based creator is just one of the 53% of non-professional creators in the United States who maintain a full-time job while also creating monetized content. Colloquially speaking, Gomez is considered a micro-influencer—creators with followers that range from 1,000 to 100,000.
Gomez treats her content creation as a second job: she starts her day at 6 a.m. just to film her content, which often features her outfits and local recommendations, and ends her days at 11 p.m. by posting her daily video. This level of dedication has earned Gomez almost 38,000 TikTok followers and partnerships with brands like perfume company Dossier and FitOn—a fitness app.
Jon Davids, the CEO of influencer marketing company Influicity, says brands often partner with micro-influencers to create a larger volume of content. Similar to their partnerships with normal influencers, companies will send micro-influencers free products in exchange for a promotional video. Depending on the influencer, some companies will pay over $200 per video.
The difference, of course, is that since companies can pay micro-influencers less, they'll get more content for their money. For example, he says a mega-influencer may charge $5,000 for one video, while companies can take that same budget and work with roughly 30 micro-influencers.
"You can get lots and lots and lots of content without paying massive amounts of money for it," Davids says. "And, frankly, the supply is just there."
But Gomez says the money is often inconsistent. A month-long deal can briefly boost her income, but that doesn't guarantee a partnership for the upcoming months. The inconsistency isn't without its benefits, however. Gomez says that since she doesn't rely on these partnerships for income, she can be more particular about what companies she works with.
Gomez has even turned her micro-influencing, work-life balance into content. Her series documenting her attempts to make the most of her time outside of work has taken off. Gomez's first video about her "promise to get off the couch and seize life" has over 10 thousand likes. As such, she's since maintained a series of videos focused on how she uses her time outside of work.
In fact, the "5 to 9" trend, which features people showing off their detailed routines before and after work, often with homemade meals and elaborate skincare routines, can get creators thousands of views. Other micro-influencers highlight content specifically about their careers: lawyers translate legal jargon, nurses discuss their work hours and teachers share their classroom management strategies. Which is to say, for many non-professional creators, quitting their full-time job would likely alter their content and potentially alienate their audience.
To that end, Davids says, these niche communities, such as influencers who make content about engineering or waste management, are often where micro-influencers thrive.
"The micro-influencers that we have today really didn't exist five or six years ago," Davids says. "People who had very, very small audiences on social weren't doing it to have any kind of professional presence—they were just kind of creating content for their friends and family."
Which is why, Davids adds, amateur content creators can actively engage their followers on a more personable level than many mega-influencers.
Nonetheless, Gomez has thought about pursuing content creation full-time. But, she finds that she enjoys the security her traditional job provides compared to the lack of financial consistency from her influencing endeavors.
"You just never know what the future is with social," Gomez says. "I think you really do have to be in a really good place [financially] to be able to say, 'I'm going to quit my job and just do content creation.'" Amen.
Kristin Snyder
Kristin Snyder is dot.LA's 2022/23 Editorial Fellow. She previously interned with Tiger Oak Media and led the arts section for UCLA's Daily Bruin.