Taylor Swift's Ticketmaster Craze Is Starting an Online Debate About Monopolies
Kristin Snyder
Kristin Snyder is dot.LA's 2022/23 Editorial Fellow. She previously interned with Tiger Oak Media and led the arts section for UCLA's Daily Bruin.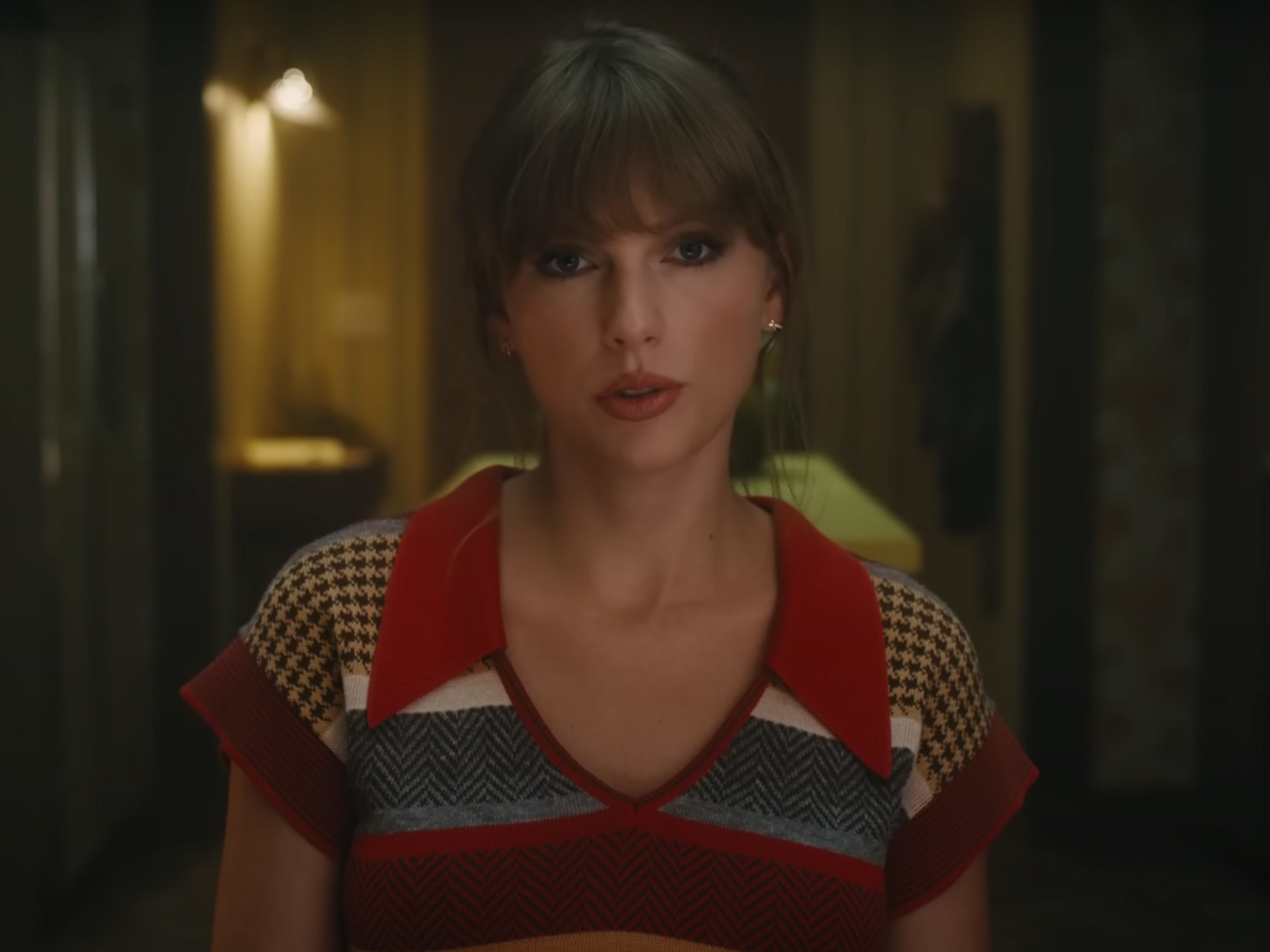 Music video by Taylor Swift performing Anti-Hero/ Republic Big Machine
In the days leading up to when tickets were scheduled to go on sale, Taylor Swift fans took to TikTok to share their tips on how to get good seats for the pop star's upcoming Eras Tour. But once pre-sale tickets were officially made available exclusively through Ticketmaster a technical glitch left fans waiting in the online queue for severalhours until the site crashed. The result? Thousands of people expecting to score tickets to see their favorite singer were left angry and in tears. Soon after the debacle, tickets were being resold for thousands of dollars on StubHub.

---
Naturally then, fans took to TikTok to express their discontent—and, as a result, began to question why buying concert tickets requires high-level scheming and copious free time. One user asked Ticketmaster why it's "so bad" at its "one job" of selling tickets, prompting others to explain how Ticketmaster's 2009 merger with Live Nation resulted in the ticket seller's current monopoly. SoFi Stadium, the location of Swift's Los Angeles concerts, only makes sales through Ticketmaster.
Another user asked, "What if 'Mastermind' is actually about Taylor's plan to radicalize Swifties against monopolies like Ticketmaster to lobby for anti-trust legislation?" And just like that, Swifties had become radicalized after realizing it was one company's monopoly on selling concert tickets that had come in between them and their demigod.
Though it's unlikely that Swift herself is looking to break up a monopoly. Some of her fans, are encouraging people to sign a petition against Ticketmaster. While others are pondering what a class action lawsuit against the company could look like.
Clearly, Swift has never been more in demand. The Eras Tour would be Swift's first since 2018. Since then, Swift has released four new albums and two re-recorded albums. Her already sizeable fanbase is bigger than ever—to the point that, prior to the Ticketmaster disaster, people were already bemoaning the fact that newer fans might get tickets instead of those who have been around since her debut album.
But the behemoth that is Ticketmaster doesn't care whether fans were blasting "Teardrops On My Guitar" or just recently turned on "Anti-Hero." The company called the demand for tickets "historically unprecedented" before rescheduling west coast ticket sales and the exclusive sale for Capital One cardholders. But as one TikTok user was quick to point out, the company knew how many pre-sale codes were out there and should have anticipated the demand.
This isn't, however, the first time large fanbases have raised concerns over Ticketmaster. In May, Harry Styles fans were angered by resellers charging thousands of dollars for tickets after the verified fan pre-sale quickly sold out. In July, Ticketmaster also faced criticism after dynamic pricing placed some Bruce Springsteen tickets at $5,000.
But could Swift's unparalleled fan base lead to Ticketmaster's downfall? Maybe. Swifties have successfully mobilized before on issues ranging from voter registration to keeping Drake off the Billboard Top 10.
"If there's anyone who can stop Ticketmaster, it's not the U.S. government," one TikTok user said. "It's Swifties."
But, short of storming the company's Los Angeles headquarters, Swifties probably do need the government in order to realize the change they envision. Which is why it's a good thing they seem to have powerful allies. Last month, President Joe Biden said he would crack down on the often exorbitant processing fees that help companies like Ticketmaster rake in cash. And in light of this recent mess, House Representative Alexandra Oscasio-Cortez tweeted that the company needs to be "reigned in." Representatives David Cicilline, Ilhan Omar and Bill Pascrell have all since tweeted similar sentiments.
Whether these statements will lead to something concrete or remain another empty call to action remains to be seen. Though it wouldn't be the first time Gen Z
used TikTok to political ends
. For now, though, one thing is certain: Swifties are
dressing for revenge
.
Kristin Snyder
Kristin Snyder is dot.LA's 2022/23 Editorial Fellow. She previously interned with Tiger Oak Media and led the arts section for UCLA's Daily Bruin.
https://twitter.com/ksnyder_db