youtube shorts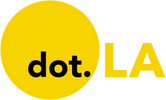 Get in the KNOW
on LA Startups & Tech
X
youtube shorts
Google launched YouTube Shorts two years ago as a direct challenge to ByteDance's TikTok. Compared to previous projects like YouTube Originals, Shorts has been successful–amassing nearly 5 trillion views since launch in January 2022– but is no stranger to controversy, either.
In January of this year, scammers were found to be ripping videos directly off of the Culver City-based TikTok's platform and posting them to be monetized on YouTube Shorts.
Now, Shorts International Ltd (SIL), a U.K.-based company, is bringing the fight to the Mountain View, CA tech giant with a suit claiming Shorts constitutes an act of copyright infringement against their 16-year-old ShortsTV.
In a lawsuit filed on June 23, 2022, SIL claims that similarities between YouTube's Shorts and ShortsTV are so similar that the former could easily cause "confusion on the part of the relevant public."
SIL also says that Google's branding of Shorts is "highly similar if not identical to" symbols and icons associated with ShortsTV and that "SIL has suffered and continues to suffer loss and damage" due to the YouTube property. The British company doesn't just want what it assumes will be a "substantial" monetary answer for any damages; it wants to essentially erase YouTube Shorts as it is.
SIL and ShortsTV are punching up in this fight if profits are any indication. While Shorts International Ltd has only pulled in a total of $17 million in the last two years, Google made around $257 billion in 2022.
In a statement to Deadline, SIL CEO Carter Pilcher said the situation was "saddening."
Pilcher continued, "A massive company decides to adopt branding that we consider almost identical to our own, and which we have spent decades of concerted effort building into a recognized and respected name in our industry."
He then referenced prior action by Google to try and invalidate Shorts International's trademarks. "[And] when challenged, they apply to cancel our trademarks around the world rather than seek an amicable resolution. That is unfortunately the position ShortsTV faces, and we have been left no choice but to pursue this litigation as a last resort. We hope the Court will agree that Google has infringed our trademarks."
From Your Site Articles
Related Articles Around the Web
YouTube Shorts has gained major traction in India, where its primary competitor, TikTok, is banned—and YouTube executives are hoping the service can parlay that momentum over to the States.
Shorts creators are reaching large audiences in India, a nation of more than 1.4 billion people, the Wall Street Journal reported on Monday. The Google-owned short-form video platform—which recently surpassed 1.5 billion monthly users—initially launched in India in September 2020; within months of that launch, Shorts was racking up more than 3.5 billion views daily, YouTube CEO Susan Wojicki told the Journal. YouTube subsequently rolled out Shorts in the U.S. in March 2021 and has since focused on growing the service as a competitor to TikTok.
While YouTube has not released country-specific user data and metrics, executives told the publication that India remains one of Shorts' biggest markets. That's likely been aided by India's decision to ban TikTok—which is owned by Chinese tech firm ByteDance and bases its U.S. operations in Culver City—in June 2020 due to national security concerns. Data security concerns continue to plague TikTok in the U.S. and other countries where it is allowed to operate, as well.
YouTube Shorts, in turn, continues to gain ground on TikTok. The Journal cited a June survey by data research platform Inmar Intelligence in which more than 29% of respondents identified Shorts as their preferred short-form video service, compared to only 25% in September 2021. TikTok, meanwhile, fell in popularity—with 44% picking it as their top choice in June, compared to 49% in September.
YouTube is now hoping that it can translate Shorts' success in global markets like India over to the U.S., specifically among the younger users who have driven much of TikTok's growth. The two firms are already competing on better ways to
monetize their platforms for creators
, while TikTok recently
expanded its maximum video length
to compete with YouTube for longer-form content.
From Your Site Articles
Related Articles Around the Web