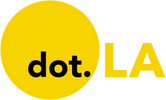 Get in the KNOW  
  on LA Startups & Tech  
X

Photo by Mallika Singh
5 Takeaways From This Year's Augmented World Expo
04:33 PM | June 06, 2022
As the "metaverse" slowly transitions from a buzzword to reality, the Augmented World Expo—a gathering of augmented reality CEOs, engineers, creators, consumers and investors—showcased what the future of the industry might look like.

Since its first event in 2010, AWE has grown to over 250 augmented and virtual reality companies from around the globe. The 2022 conference, which ran from June 1-3 at the Santa Clara Convention Center in the Bay Area, was the biggest yet—and flush with new experimental formats and new technology.
---
One example of the conference's new approach: a three-act augmented reality play performed at the conference called "MetaTr@versal: A Day in the Life." Written by extended-reality (XR) technologist Sophia Moshasha, the play used VR screen mirroring to tell the story of an entrepreneur pitching new interoperability standards to investors.
"It was super ambitious, because we were using technologies from ARWall," said AWE Head of Operations Andrea Lowery. "I can't even characterize all the different audio visual inputs and time and energy and creativity and tech that went into this thing."
This year's AWE featured keynotes, breakout rooms and a tech playground that included interactive and immersive experiences. Here are the five standouts from the conference and the advancing technology.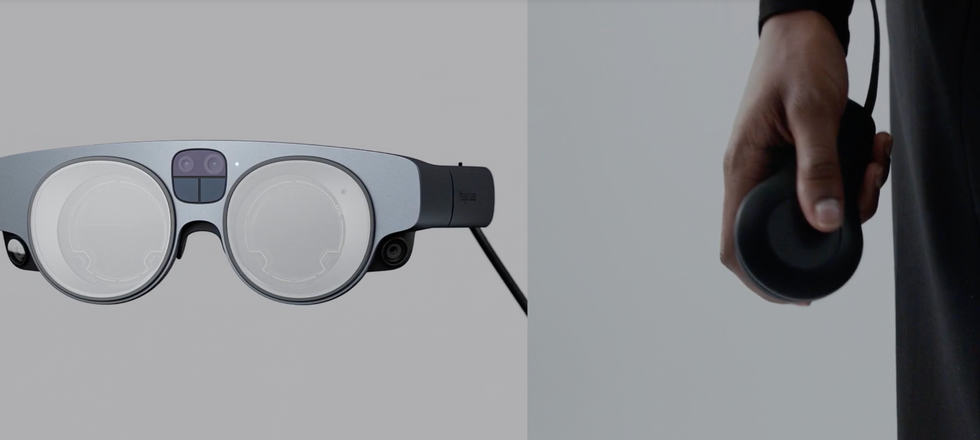 Magic Leap's New Headset
Lines began snaking around the corner of the Magic Leap booth before the exposition floor even officially opened, as crowds gathered to try the Florida-based company's new Magic Leap 2 augmented reality headset.
Participants were paired up and assigned to one of three demos. I was able to try the "wildfire" demo, where the glasses scanned a printed code on a circular tabletop and displayed a topographical map. The demonstrator toggled overlays off and on, showing the spread of weather and fire across the landscape. The company hopes their technology will be used in the future to train first responders, as well as workers in manufacturing, health and defense, among other industries.
The new headset aims to tackle some of the problems with the release of its first incarnation—including a narrow field of view and limited range of applications—by expanding the horizontal field of vision from 50 to 70 degrees and reaching out to more potential partners.
The most impressive part of the Magic Leap 2 was optical dimming, which shuts out nearly all light outside the augmented reality elements on the tabletop, drawing users' focus to the data and cutting down on glare in outdoor environments.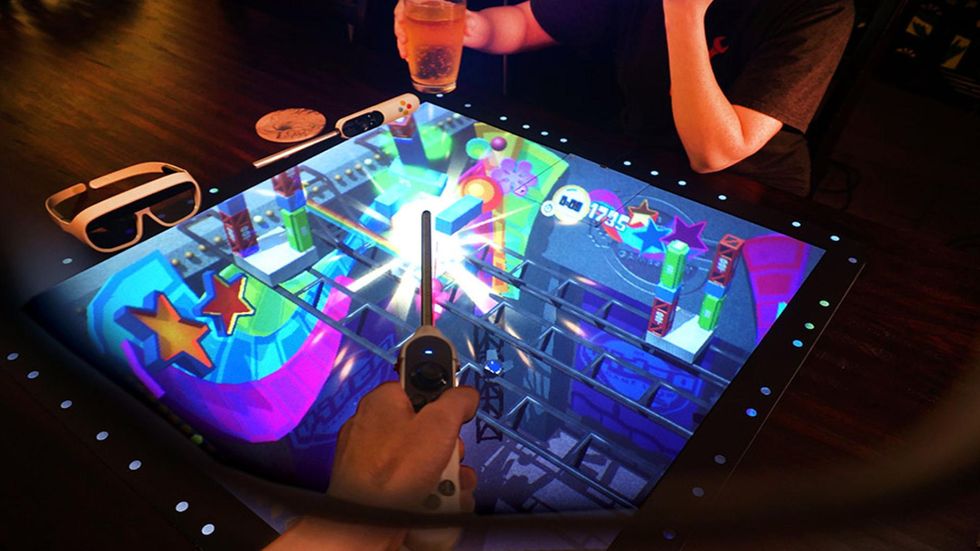 Tilt 5
Tilt Five: Immersive Table-Top Gaming
Tilt Five was another popular booth. The startup produces augmented and virtual reality gaming hardware, and has partnered with third party game developers to build software that integrates turns table-top games in AR experiences. The full system includes a game board, a light pair of AR glasses and a control wand.
The company raised over $1.7 million in fan funding on crowdfunding platform Kickstarter. It's been shipping out completed products to its backers since December and hopes to have them all sent out by the end of the summer. Now, it has set its sights on expanding its offerings.
"We actually just signed with Asmodee Digital, who makes games like Catan, Carcassonne and Gloomhaven," said Tilt Five Head of Communications Stephanie Greenall. "So we'll be taking a select number of their titles and putting them onto the board."
Since last year's AWE conference, Tilt Five has added mixed reality streaming, which allows fans to share their adventures on streaming and social platforms and the "XE Gameboard," a larger board that tilts up so you can see further into the game.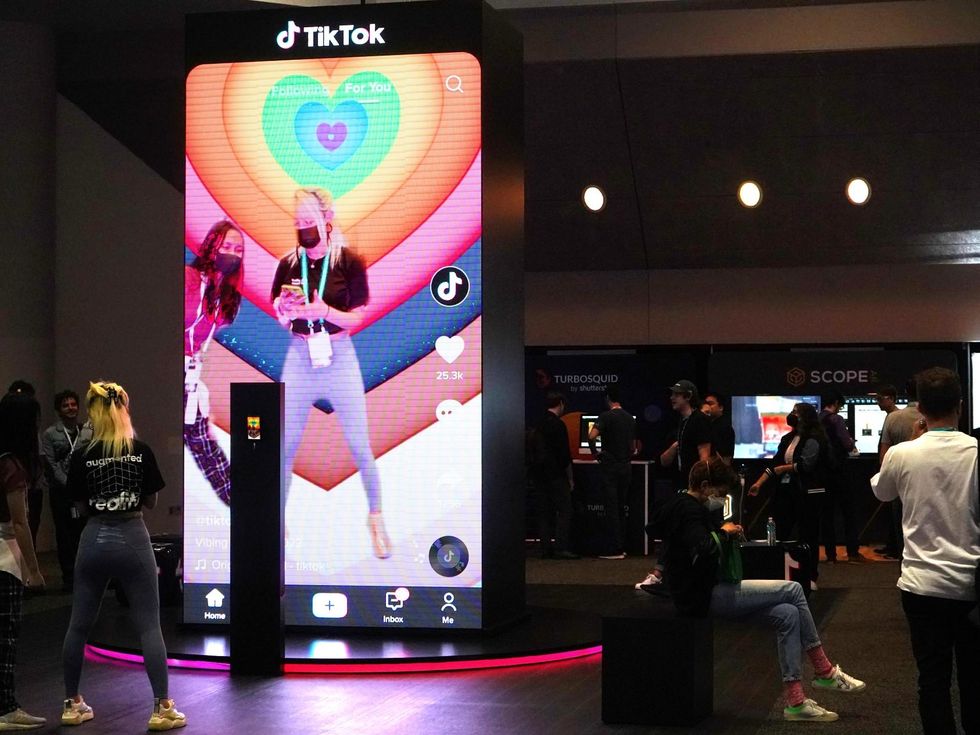 TikTok's booth showcasing its new AR features on June 3, 2022. Photo by Mallika Singh
TikTok Plays Catch Up in AR
About two months ago, TikTok launched Effect House, an AR development platform that plugs right into its mobile app. It's an attempt to catch up on creative studio applications like Meta's Spark AR Studio for Facebook and Instagram and Snapchat's Lens Studio.
Effect House is built on a visual scripting system and a range of popular templates that is meant to make it easier for everyday creators to create their own visuals, without needing to know much about writing code.
According to Greg Feingold, AR ecosystem community lead at TikTok, there are already around 8,000 creators on Effect House's Discord account, and videos using Effect House have already reached over 1 trillion views.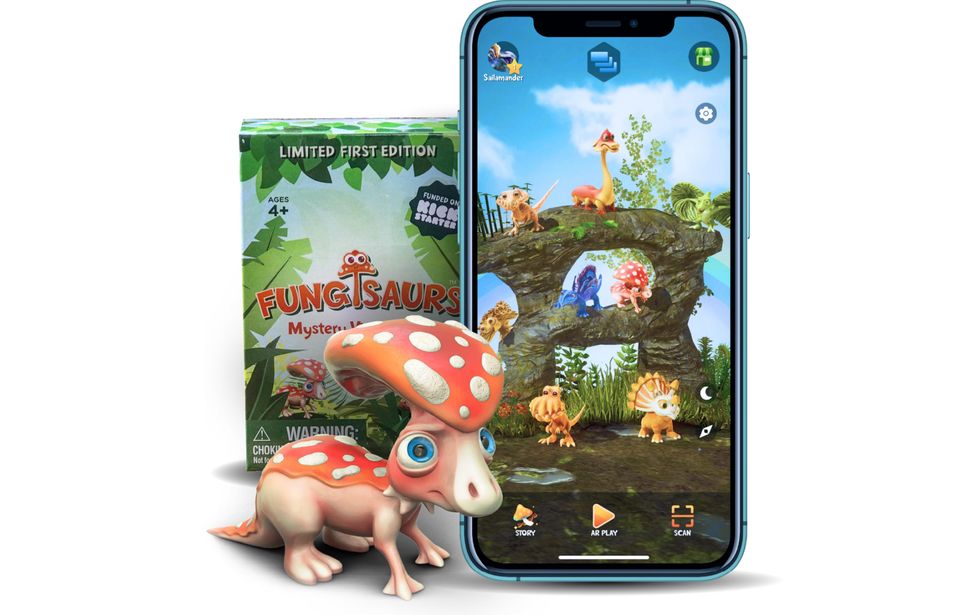 Fungisaurs
Fungisaurs: Augmenting Play with Figurines
L.A.-based artist and digital sculptor Aiman Akhtar's background in 3D modeling and animation at studios including Nickelodeon, Dreamworks and Blizzard prepared him to develop his own line of augmented reality kids' toys–in the form of small "dinosaur mushroom creatures."
Fungisaurs started as a collection of real-life plastic toys in 2017, funded partially on Kickstarter. Three years later, Akhtar partnered with augmented reality company Octagon Studio to build ARise, a camera app that brings the physical toys to life and supports interactive play.
Next up for the company is more app integration, card functionality and a second series of characters.
"If we have a card read as well as the object, then we can trigger animations, we can trigger background changes," Akhtar said. "So we can make narrative board games that can actually convey stories and have more interactivity between players."
Fungisaurs was one of the only companies at AWE with a product tailored towards kids.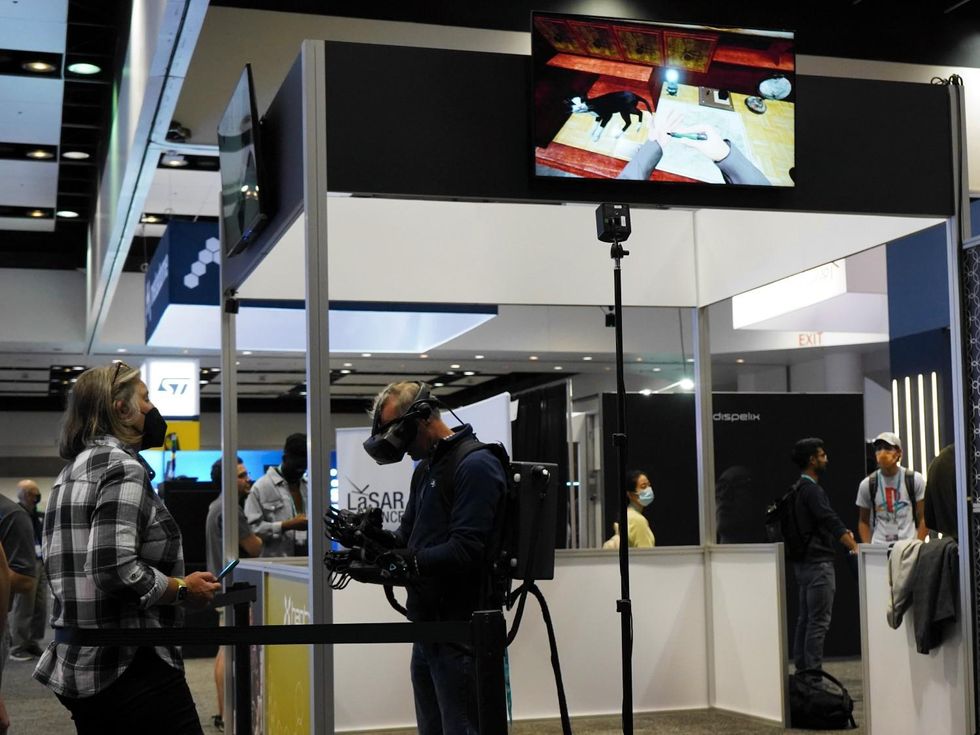 A conference attendee tries the HaptX DK2 Gloves on June 3, 2022. Photo by Mallika Singh
HaptX: Prototype the Training, Not the Product
HaptX, a leading producer in the haptic XR space, makes AR products for customers in training, manufacture, design and telerobotics. The company is based in Redmond, WA with offices in both San Luis Obisbo and San Francisco.

Its development kit, the DK2 Gloves, uses compressed air to simulate resistance by applying braking to the backs of the gloves, up to eight pounds of force per finger and up to 40 pounds per hand. The air contours the shape of the gloves to objects touched in virtual reality worlds.
Recently, HaptX worked with Nissan to mock up its Nissan Leaf electric vehicle virtually. Its system allows designers to touch and interact with the virtual car, obviating the need for wasteful and expensive automotive prototypes, which can cost up to $200,000 per model. HaptX's gloves, meanwhile, cost in the high five figures for enterprise customers.
HaptX had both a stationary and mobile demo station at AWE. The mobile device was set up in a backpack. One woman trying it out at the Expo said the backpack's weight was about the same as two MacBooks.
"This will get significantly smaller in the future," said Victor Oriaifo, an account executive at HaptX.
He said the company aims to shrink the portable device once it's manufacturing at scale.
***
Watch the main stage presentations on the AWE.Live mobile app ( iPhone/ Android), where the remainder of the sessions will appear by the end of next week. View this article in video form on our TikTok page!
Correction: An earlier version of this story stated that AWE had its first conference in 2013. It was in 2010. It's also been updated to more accurately reflect the number of users on TIkTok's Discord account.
From Your Site Articles
Related Articles Around the Web
https://twitter.com/rachelkisela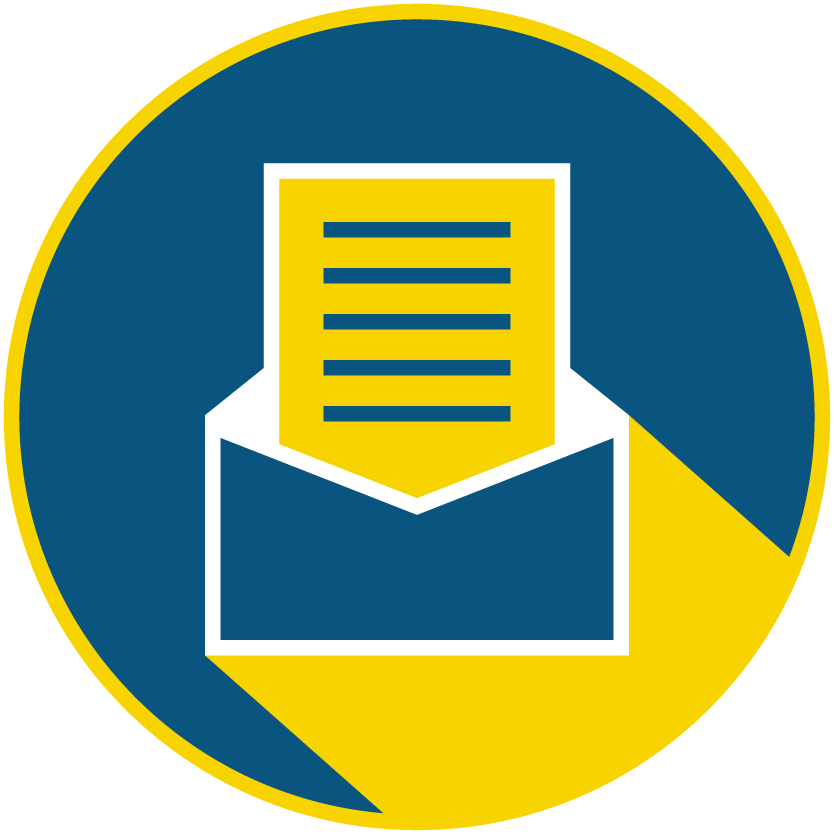 Subscribe to our newsletter to catch every headline.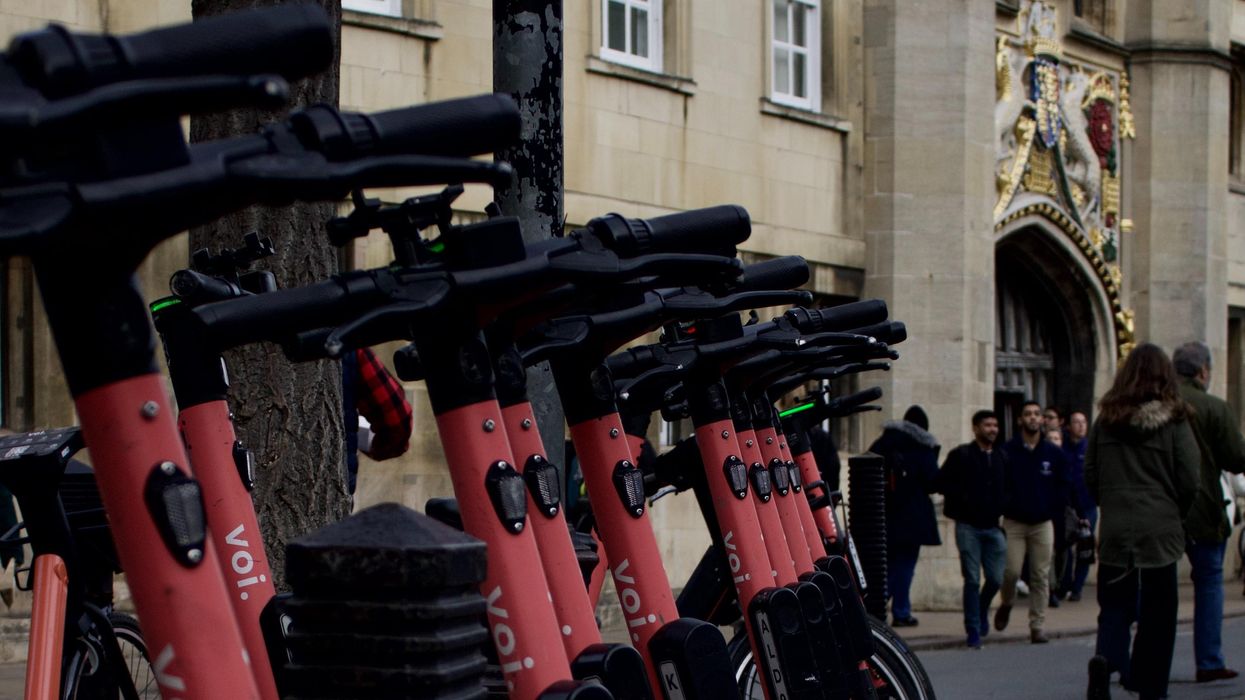 "If you get the chance, make sure to test drive a Toyota."
I'm walking down a row of booths at Electrify Expo at the Long Beach Convention Center on a hot June day. I thank the red-shirted brand ambassador and scurry towards the nearest e-scooter.
Sorry, Toyota. I'm not here for the cars.
Electrify Expo—the biggest outdoor electric vehicle festival in the U.S.—took place this past weekend and e-scooters, e-bikes and other micro EVs took center stage.
At an event focused on electrification, more than half of the companies represented were in the micromobility space. And there's a good reason for that.
According to industry leaders, electrification means significant room for growth in the market as American consumers emerge from the dark years of the pandemic and seek out more active and eco-friendly modes of transportation.
Only 6% of bikes sold in the U.S. are e-bikes, compared to a rate of 17% in Europe and 50% in the Netherlands, said Claudia Wasko, vice president and general manager of Bosch eBike Systems, at the event's Industry Day.
"Last year, 2021, in Europe, almost 6 million e-bikes have been sold; just in Germany, 2 million e-bikes have been sold. And in the US, not even 1 million. But this shows us the huge potential we still have," she said.
Industry speakers also praised European countries for their adoption of comprehensive micromobility infrastructure.
"If you drive around Los Angeles… you'd have a tough time being on an electric bike or an electric scooter or even one of our mopeds, that can hit speeds of 60 miles an hour," said Joseph Constanty, director of global strategy at Niu. "You still feel out of place when a huge Ford Ranger F-150 comes riding up right next to you and you're dwarfed by it. It's an infrastructure problem."
Companies are banking on a cultural shift as Americans get out of their cars and onto an e-bike, moped or e-scooter.
Jesse Lapin, chief operating officer of Magnum Bikes, suggested that it's less of a shift and more of a return. Americans ride their bikes as children and then abandon them in the garage as soon as they turn 16. However, driving itself might be going out of style; millennials are driving less than their elders and Gen Z is in no rush to get in the driver's seat (of a car). And who can blame them? Gas prices have hit record highs with no sign of relief on the horizon.
What are they gonna do, take the bus? JackRabbit Mobility is hoping they take a micro e-bike instead, with a 24 pound, 20 mile-per-hour device marketed to college students and other casual riders. But why stop with one? Lapin sees the future American garage filled with not one, but two e-bikes as the market diversifies.
"E-bikes truly are the best way to communicate and to connect people with other people, people with places, people with views. It's the best way to visit national parks; it's the best way to get out there and connect with yourself," he said.
And there's one other advantage to micromobility: It's hella fun. And with a looming recession and two years and counting into a pandemic, American adults with disposable income just want eco-friendly toys that go zoom. Or at least that's what the industry is banking on.
It's true: When I'm flying around the test track on an e-bike and I hit the throttle, getting that coveted 28-miles-per-hour, I feel like a kid again.
Provide a mode of transportation that you can charge from the comfort of your one-bedroom apartment, one that's fun, good for the environment and lets you fly past stopped rush hour traffic on Venice Boulevard?
Cars could never.
Maylin Tu
Maylin Tu is a freelance writer who lives in L.A. She writes about scooters, bikes and micro-mobility. Find her hovering by the cheese at your next local tech mixer.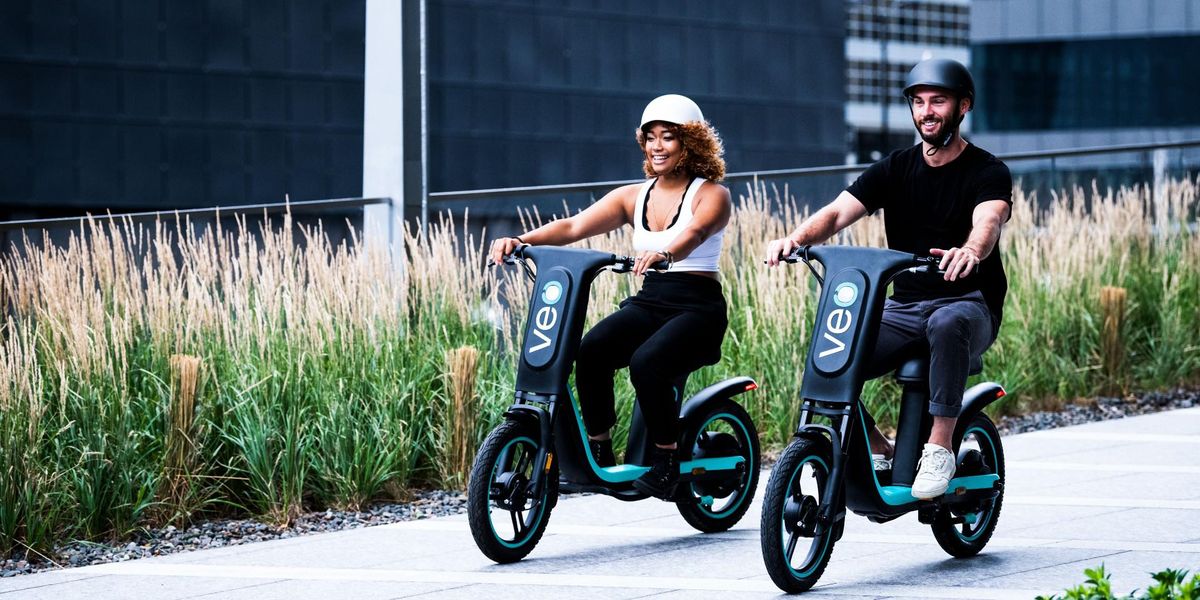 Image courtesy of Veo
Three months after opening its new headquarters in Santa Monica, micromobility startup Veo is expanding its fleet and its footprint. As of last week, riders have been able to cross the municipal boundary between Santa Monica and L.A. and take trips north to Will Rogers State Beach, south to Marina Del Rey and east to Mar Vista.

"It's good to see more people able to actually commute from Santa Monica to a nearby neighborhood…because in the past, we [did] see a lot of people stopped at the boundary," said Veo CEO Candice Xie.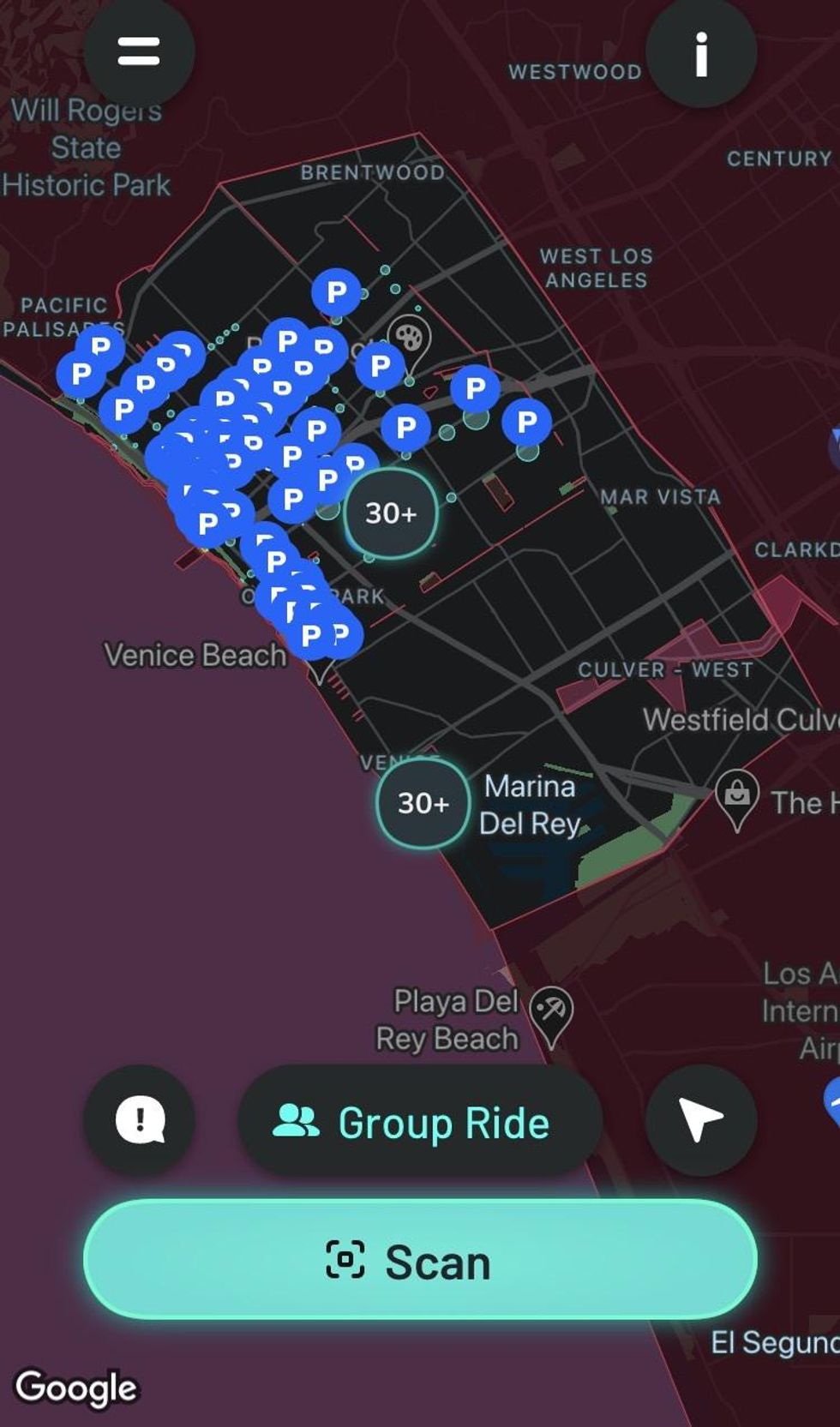 A screenshot shows Veo scooters' new availability on the west side of the city of L.A.
Still, riders will not be able to ride all through the city of L.A. The city of L.A. has only granted them permits for 500 vehicles. Xie said they're focusing on expanding the boundaries of where their mostly Santa Monica-based users are already indicating they want to ride.
As part of the expansion, the company is adding a mixed fleet of 400 e-bikes and 100 standing scooters.
Enterprising riders who venture beyond the new, expanded geofenced zone can expect to receive a warning text message and for their vehicle to come to a slow stop. In addition, they will not be allowed to leave the e-scooter or e-bike outside of the zone without incurring a penalty that starts at $15.
Currently, it costs riders $1 to unlock and $0.33 cents per minute to ride (plus tax and fees). Residents of Santa Monica and Los Angeles who qualify can apply to ride at a reduced rate through Veo Access, where riders pay $5 per month for unlimited 30 minute rides.

Xie said that the permit approval process for the city of L.A. took longer than originally anticipated and that this new expansion will happen in phases, with the next phase anticipated in two to three months.

Veo is the seventh micromobility operator currently permitted in the city of Los Angeles, joining rivals Bird, Lime, Wheels, LINK (Superpedestrian), Lyft and Spin.
Veo's expansion comes at a precarious time for the shared micromobility market. Earlier this month, Santa Monica-based Bird laid off 23% of its staff. Layoffs were also reported at both Superpedestrian and Voi this week.
However, Xie said that Veo is doubling down on both the greater L.A. area and California as a whole, as it recently launched in Berkeley and intends to move into Santa Clara and San Jose soon. As other companies lay off workers in pursuit of profitability, Xie said Veo is expanding.

"We're still hiring from the community and want to increase our exposure and also have more local talent join us."
Correction: An earlier version of this post stated that Veo vehicles were already available in Santa Clara.
Maylin Tu
Maylin Tu is a freelance writer who lives in L.A. She writes about scooters, bikes and micro-mobility. Find her hovering by the cheese at your next local tech mixer.