maveron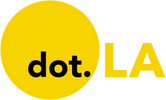 Get in the KNOW
on LA Startups & Tech
X
maveron
The Skills wants to be the master class on sports and life.
The Los Angeles-based startup launched two months ago and offers classes from gold medal Olympians — including swimmer Michael Phelps and volleyball player Kerri Walsh Jennings — and Grand Slam tennis Champion Maria Sharapova.
On Friday, it announced that it closed a $5 million seed round to expand its online sports education platform. Investors include Boston-based Will Ventures, Global Founders Capital, 8VC, Maveron, Hack VC and Correlation VC.

Omer Atesmen, the founder and chief executive officer of The Skills, arrived at the idea for the company while in Japan last year, where preparations for the 2020 Summer Olympics were underway. Having sold his second company, Clean Energy Experts, in 2015, he was ready to take on a new project, and saw an opportunity in creating online sports education from the biggest names around the globe.

"There's just a ton of people who are admired worldwide and who have a lot to teach," he said. "I had seen some of the online educational platforms that were popping up, like MasterClass, and a few others. And it occurred to me that there was a real opportunity to verticalize premium online education in the sports and wellness space."
Grand Slam tennis Champion Maria Sharapova is one of many athletes offering courses on The Skills' platform.
The Skills offers multi-episode classes from top-tier sports players and lesser known ones as well. National Football League "Anything But Ordinary" Player of the Year Larry Fitzgerald has signed on. The company recently inked a partnership with two-time World Cup Champion and gold medalist Megan Rapinoe.

The online classes cover specific techniques used in sports, but also explore essential skills such as leadership and teamwork that athletes at the top of their game must master. Sports are central, but each course's themes apply to non-athletes as well — one course examines recovering from an injury. The classes are short, often no longer than 10 minutes.
Athletes have complete control over the curriculum they teach in each video, but the company provides them background and research to build their classes around.
The Skills founder and chief executive officer Omer Atesmen.
"They talk about how to handle pressure, how to think about leadership," said Atesmen. "I'm not a professional athlete, but those are the stories that, when you ask our users — or even me, specifically — give me the biggest goosebumps."

The company will be choosing athletes and topics based on user feedback. Atesmen said he expects to release a few more courses before the end of the year.
This investment round was led by Will Ventures, an early-stage venture firm focused on sports-centric innovations.

"As a former player, I've seen how the lessons learned in sports transcend far beyond the playing field," said Isaiah Kacyvenski, co-founder of Will Ventures, in a statement. "There's huge potential to democratize these insights, and The Skills is in the position to lead the charge. We believe in the power of their platform, and their ability to unlock learnings from the greatest athletes that have risen to the top."
From Your Site Articles
Related Articles Around the Web
Wave, an entertainment technology company that turns performers into digital avatars and puts them on virtual stages where they can entertain and interact with fans, announced a $30 million series B fundraise on Wednesday.
The L.A.-based company has now raised $40 million total.
Live performances typically comprise upwards of 70% of musicians' incomes. With in-person shows shuttered amid the coronavirus pandemic, the music industry has been embracing new ways to generate revenue and drive fan engagement. Wave represents one such channel.
The fundraise was led by Seattle-based Maveron and SF-based Griffin Gaming Partners. L.A.-based Raised in Space also invested, as did several entrepreneurs, including Alex Rodriguez and Scooter Braun.
Braun, who manages megastars Justin Bieber and Ariana Grande, likes how Wave CEO Adam Arrigo is bringing tech to the music industry.
"The future of the industry depends on it," Braun said in the funding announcement. "Adam and his team at Wave are bridging these two very important industries to create transformative experiences for the next generation of concert-goers, with a refreshingly artist-first approach."
Maveron general partner David Wu added: "We believe Wave is perfectly positioned to build the defining consumer brand at the intersection of music, gaming, and social interactivity."
"My cofounder (Aaron Lemke) and I started the company four years ago to help musicians make money," Arrigo told dot.LA. "We've been touring musicians and we know how hard it is."

Eventually they realized that Wave shouldn't simply try to recreate a real concert, but rather leverage the opportunities unique to the digital world.
"Our shows have rarely looked like normal concerts," Arrigo says. "Artists can be 1000x their size. Fans can be flying above the stage."
Wave has hosted more than 50 events for audiences of up to 400,000, for artists including John Legend, Imogen Heap and Tinashe. Fans can watch shows through VR headsets, via desktop, and on gaming devices.
Arrigo's career has centered on the intersection of music and gaming. He was formerly a game designer of the Rock Band video game franchise.
"From working on that game I learned that when you create new experiences you can create additional revenue streams for the industry," he says.
To that end, Arrigo doesn't imagine that Wave will replace in-person concerts; instead he hopes to complement them. He points out that although ticket prices for live shows have skyrocketed over the years, the scale of a virtual performance — where millions of people attend for free — can make it much more favorable for an artist than filling the 20,000 seats at the Staples Center.
The company's business model, Arrigo says, is based on in-app purchases, a percentage of which are shared with the performer.
"We give musicians a platform that allows them to reach fans in new ways," he says.
But Arrigo envisions growing beyond music.The platform's "new category" of performance combines elements of gaming, interactivity and social media. He thinks it can expand into theater, sports and stand-up comedy, among other events.
"We're really optimistic about the health of the business and people connecting virtually," he says.