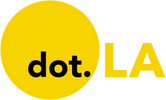 Get in the KNOW
on LA Startups & Tech
X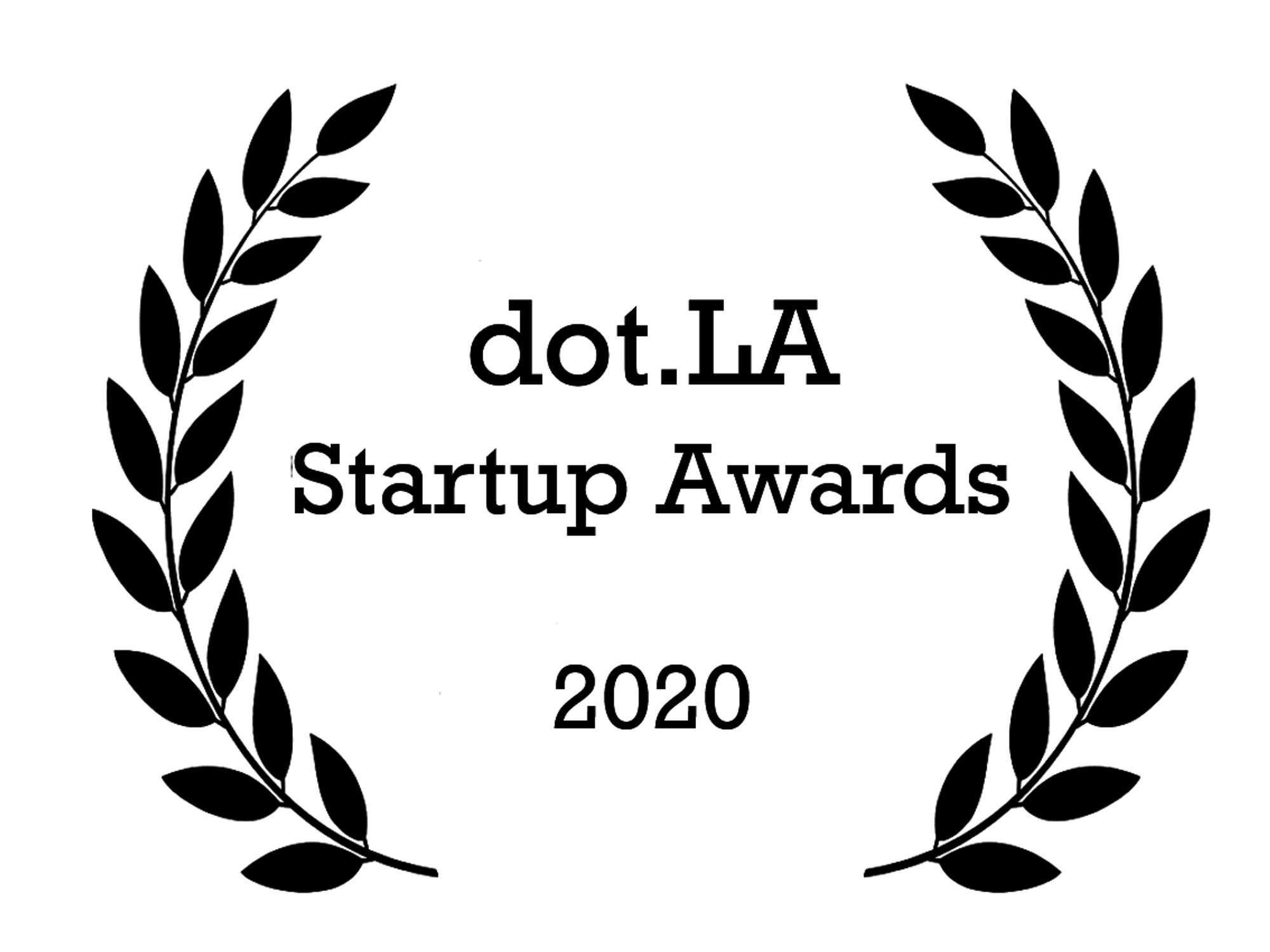 Voting has ended for the awards. Thanks to everyone who participated. Watch them live as part of the dot.LA Summit. Tickets are available here.
We are so excited to announce the nominees for the inaugural "dot.LA Startup Awards 2020," a celebration of the most innovative people and companies in LA's startup and tech community. The event will be hosted live on Wednesday, October 28th to close out the dot.LA Summit. We will recognize L.A.'s rising tech companies and leaders.

Vote for who you think should win each category!
Descriptions for each nominee are below.
The winners will be announced live at the dot.LA Summit.
---
Pivot of the Year: Celebrating startups that changed their business model and strategy in the face of adversity

Curative: Founded in January '20 with the initial aim of developing a new test for sepsis. The company pivoted to COVID-19 testing in early March as supply chains became strained and the need for a new testing process arose. Curative now processes 1 million tests per week.

Quantgene: The company typically offers AI-powered blood test systems for early cancer detection. But as the COVID-19 pandemic persisted, the company leveraged its computing systems and logistical skills to build a new business line with Hollywood studios and individuals seeking antibody tests.

Swoop: Before the pandemic, Swoop was a high growth marketplace startup focused on group transportation: connecting consumers with limousine charter operators. When their group transportation business and the events industry halted, they developed software that limousine charter operators, their suppliers, could utilize.

PRISM Bags: This company planned to launch their signature product, a woman's work bag. Once COVID-19 hit, they were able to pivot and go to market with a new offering: a small mini bag well suited for woman SIP during a pandemic - with pockets for masks etc.

WELL Health Inc.: Funded and engineered the Rapid Release Program in March '20, which allowed health systems to manage urgent COVID-19 patient communications at scale. The program helped health systems create "virtual waiting rooms" so that patients could wait in their cars, instead of a crowded waiting room, for appointments.
Social Justice Award: Recognizing individuals who championed the distribution of opportunity in tech

Alejandro (Alex) Guerrero, Principal at Act One Ventures: Spearheaded the Diversity Term Sheet Rider, giving under-represented investors and founders better access and connections in the venture world. As of mid-September, 21 firms have adopted the Rider.
Candace Walker, Co-Founder of Just US app: Created a hands-free voice control app that notifies your designated contacts when you've been stopped by police.
Derek Smith, Founder of Plug-In South LA: Created a tech startup community and accelerator program for entrepreneurs from under-represented backgrounds; produced the Urban Tech Connect conference.

Lolita Taub, Co-Founder and GP at The Community Fund: First-generation Latinx operator and investor that launched a $5 million early-stage fund to invest in community-driven companies.

Miki Reynolds, Executive Director, Grid110: Leads a no-equity, LA-based accelerator for underrepresented founders; "Whether it's navigating the social unrest in our country or launching a program specifically for founders in South LA, she is an expert at bringing people together"
Rising Entrepreneur: Celebrating emerging entrepreneurs who have a pioneering spirit and promising future

Cristina de la Peña, CEO & Founder of Synapbox: Her company has booked $1.2m in pre-launch revenue; her product empowers content creation with 'audience non-conscious behavior analysis and AI.' As the world moves to a more content based society, knowing 'what' works and 'why' it works gives you the power to compete for audiences' attention.
Jessica Nouhavandi, Co-CEO of Honeybee Health: Jessica's company is adding transparency to the Pharma industry. Honeybee has been accredited in nearly 40 states.
Ksenia Yudina, CEO of UNest: As a solo female founder, Ksenia has raised a Seed Round, Seed extension, and Series A Round from investors like Tim Draper and Anthos Capital to democratize college savings and investing tools for parents. She also recently led her company's acquisition of LittleFund, which doubled UNest's user base.

Morgan Debaun, Founder of Blavity: Morgan has created a next generation media company to serve Black consumers. She has penetrated the VC markets - which is a unique challenge for women of color, and become part of the fabric of the start-up ecosystem.

Robert Luo, CEO & Founder of Mi Terro: Robert founded a sustainable fashion startup that creates usable products with materials that would otherwise go to waste. He is a Fellow of the Royal Society for the Encouragement of Arts, Manufactures and Commerce, Forbes Under 30 Scholar, and the youngest entrant into the Entrepreneur Hall of Fame at USC Marshall School of Business.
Rising Startup: Celebrating startups that are growing, innovating, and delivering new products/services to market
Openpath: A property-tech firm that recently announced a $36 million raise to accelerate its disruption of keycards and bring its touchless-entry technology to more doors, gates, elevators and lobby check-ins.
Pipe: A new platform that offers non-dilutive financing to SaaS companies through an instant cash advance against the full annual value of software subscriptions. In June, Pipe raised $60 million in equity and asset financing as an extension to its February Seed Round of $6 million.

PlayVS: Connects online games with official school administration and branding, elevating Esports from hobby to school-sponsored activity. So far schools in 23 states have signed up, and Parnell said they're on track to get every state in the US on board by 2022. $96 million in total startup funding through Series C Round.

Outer: 1-year old D2C outdoor furniture brand grew sales by 21x from Q1 to Q2 2020; the #1 fastest growing DTC brand according to SimilarWeb. Raised $4.3 million Seed Round from Mucker Capital.

Wave: Entertainment technology company that turns performers into digital avatars and puts them on virtual stages. Wave hosted The Weeknd Experience on TikTok in August, which pulled in more than 2 million total unique viewers. Raised $40 million to date.
Entrepreneur of the Year: Celebrating an entrepreneur who has made a notable achievement this year.
Alex Canter, CEO and Co-Founder of Ordermark: software company helping restaurants operate better; expanded virtual kitchen endeavors, bringing on thousands of restaurants nationwide to make delivery-only meals under Ordermark's brands.
Andrew Peterson, CEO and Co-founder of Signal Sciences: Sold his company to Fastly in August for $775 million: the largest enterprise tech exit for an LA startup. Fastly is also setting up a $50 million retention pool of RSU's to give out to Signal Sciences employees.
Doug Hirsch and Trevor Bezdek, Co-Founders and Co-CEOs of GoodRx: Founded company in 2011 that has helped Americans save more than $20 billion on prescription drug expenses. Built a new model for healthcare, grew the business over many years, and finally IPO'd in 2020.
Imran Khan, Co-Founder and CEO of Verishop: Launched social-commerce app with 600 brands/sellers, 1 year after founding the company. Raised $30 million at a valuation of around $100 million
Shivani Siroya, CEO and Founder at Tala: Named to Forbes 40 Under 40; Led company's growth, extending $1 billion in micro loans to 4 million customers in emerging markets. Last valued at $700 million.
Startup of the Year: Celebrating a company that has shown great development and potential to impact the global community.
GOAT: Fast-growing global luxury shoe and apparel retailer. 30 million members. Raised $100 million Series E Round at $1.75 billion valuation. Launched first brand campaign during NBA Playoffs.
GoodRx: First Los Angeles tech company to go public this year. Market Cap is $22 billion (as of 10/06/20). Prescription marketplace platform earned $54 million in profit for the first six months ending in June, a 74% increase.
Headspace: Raised $100 million in debt and equity. 65 million users in 190 countries. Downloads have doubled since March. Headspace for Work product has seen a 500% increase.
Scopely: Acquired FoxNextGames from Disney in January. Raised $400 million Series D in March at $1.9 billion valuation and is in talks with investors to raise at least $200 million at $3 billion valuation.
TikTok: #1 top grossing app on iOS App Store globally in Q2 2020. The hit mobile app hit 53.5 million weekly average users in the US (100 million MAU) in Sept., up 75% from the start of the year. Valued between $20-$30 billion.
https://twitter.com/max_levinson
max@dot.la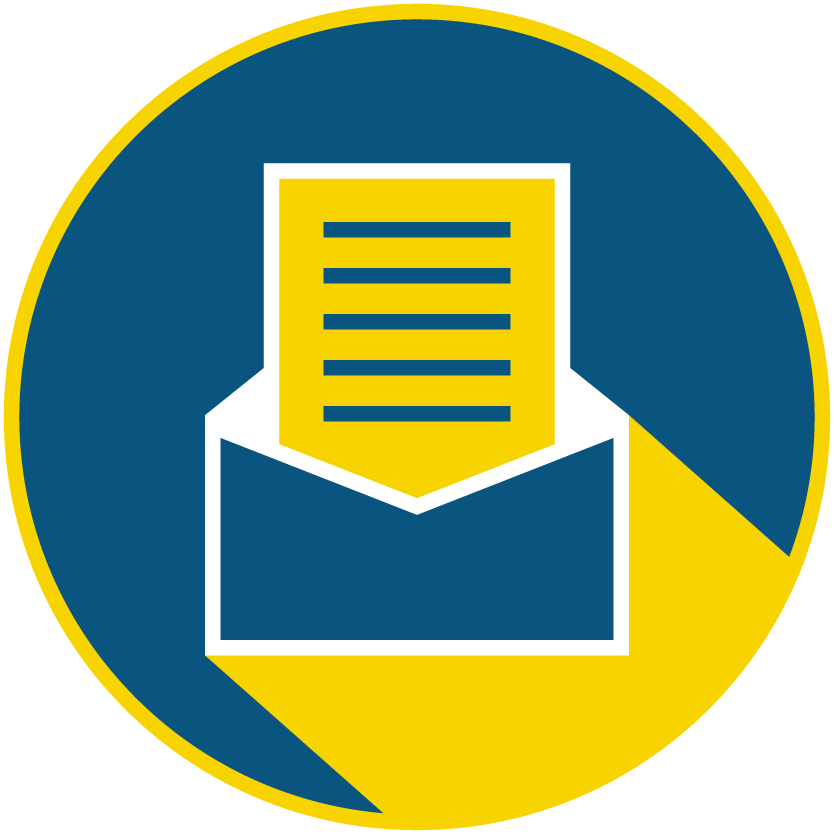 Subscribe to our newsletter to catch every headline.
Kristin Snyder
Kristin Snyder is an editorial intern for dot.la. She previously interned with Tiger Oak Media and led the arts section for UCLA's Daily Bruin.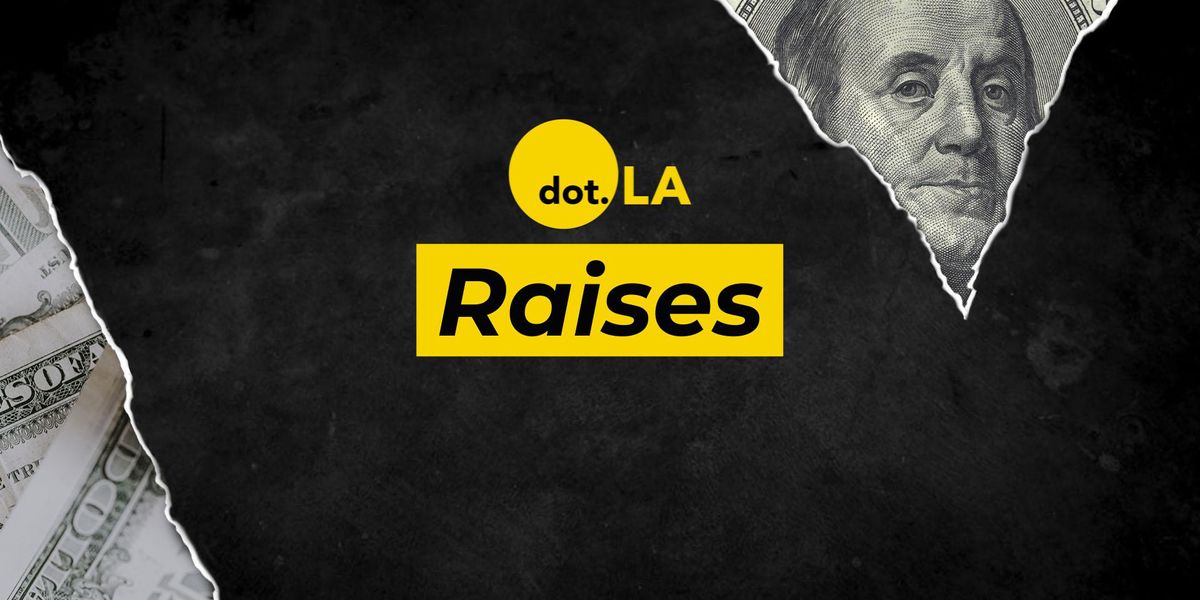 Image by Joshua Letona
This week in "Raises": A pair of Web3 platforms for gamers landed funding, as did a Manhattan Beach medical startup looking to bolster primary care via nurse practitioners. Meanwhile, a Santa Monica-based investment firm launched its seventh fund with more than $14 billion in dry powder.
Venture Capital
Improvado, a marketing data aggregation platform, raised $22 million in a Series A funding round led by Updata Partners.

Web3 gaming platform FreshCut raised $15 million in funding led by Galaxy Interactive, Animoca Brands and Republic Crypto.
Medical startup Greater Good Health raised $10 million in a funding round led by LRVHealth.
Joystick, a Web3 platform for gamers and creators, raised $8 million in seed funding.
Open source data protection company CipherMode Labs raised $6.7 million in seed funding led by Innovation Endeavors .
Mobile phone charging network ChargeFUZE raised $5 million in seed funding led by Beverly Pacific, TR Ventures, VA2, Jason Goldberg and Al Weiss.
Polygon, a startup aiming to better diagnose children with learning disabilities, raised $4.2 million in seed and pre-seed funding led by Spark Capital and Pear VC.
Pique, a virtual women's sexual health clinic, raised $4 million in a seed funding round led by Maveron.
Psudo, a sneaker startup that utilizes recycled water bottles and 3D sublimation printing to create its shoes, raised $3 million in a seed funding round led by SternAegis Ventures.

Funds
Santa Monica-based investment firm Clearlake Capital Group raised $14.1 billion for its seventh flagship fund.
Raises is dot.LA's weekly feature highlighting venture capital funding news across Southern California's tech and startup ecosystem. Please send fundraising news to Kristin Snyder (
kristinsnyder@dot.la
).
Kristin Snyder
Kristin Snyder is an editorial intern for dot.la. She previously interned with Tiger Oak Media and led the arts section for UCLA's Daily Bruin.
Kristin Snyder
Kristin Snyder is an editorial intern for dot.la. She previously interned with Tiger Oak Media and led the arts section for UCLA's Daily Bruin.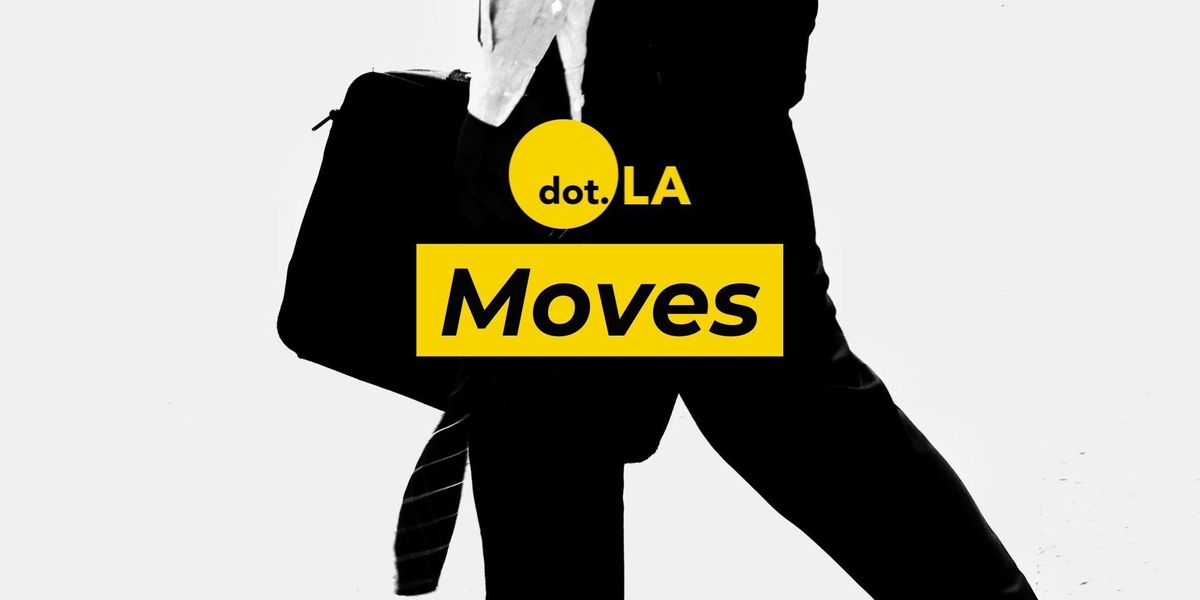 Photo by James Opas | Modified by Joshua Letona
"Moves", our roundup of job changes in L.A. tech, is presented by Interchange.LA, dot.LA's recruiting and career platform connecting Southern California's most exciting companies with top tech talent. Create a free Interchange.LA profile here—and if you're looking for ways to supercharge your recruiting efforts, find out more about Interchange.LA's white-glove recruiting service by emailing Sharmineh O'Farrill Lewis (sharmineh@dot.la). Please send job changes and personnel moves to moves@dot.la.
***
FaZe Clan brought on Zach Katz as the gaming and media company's new president and chief operating officer. Katz was previously the chief executive officer of the music tech investment fund Raised in Space Enterprises.
TikTok brand factory LINK Agency promoted Dustin Poteet to chief creative officer. Poteet was previously creative director at the firm.
Livestream shopping platform Talkshoplive hired Tradesy co-founder John Hall as its chief technology officer. Universal Music Group Nashville's former vice president of digital marketing, Tony Grotticelli, also joins the company as vice president of marketing.
Anjuli Millan will take over as head of original content at Snap after three years of overseeing production for the division.
Tech and media company Blavity hired Nikki Crump as general manager of agency. Crump joins the company from Burrell Communications Group.
O'Neil Digital Solutions, which provides customer communications and experience management for the health care industry, hired Eric Ramsey as national account sales executive. Ramsey joins from T/O Printing.

Investment firm Cresset Partners named Tammy Funasaki as managing director of business development. Funasaki previously served as head of investor relations for Breakwater Management.
From Your Site Articles
Related Articles Around the Web
Kristin Snyder
Kristin Snyder is an editorial intern for dot.la. She previously interned with Tiger Oak Media and led the arts section for UCLA's Daily Bruin.
Christian Hetrick
Christian Hetrick is dot.LA's Entertainment Tech Reporter. He was formerly a business reporter for the Philadelphia Inquirer and reported on New Jersey politics for the Observer and the Press of Atlantic City.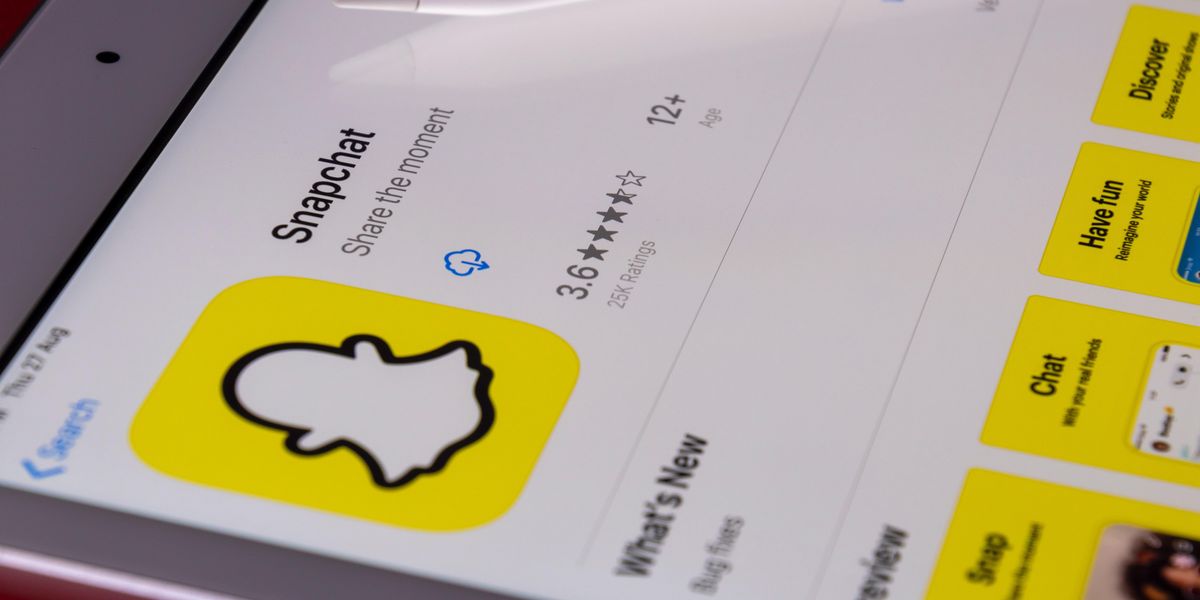 Snapchat is preparing to roll out enhanced parental controls that would allow parents to see who their teenagers are chatting with on the social media app, according to screenshots of the upcoming feature.
Snap's parental controls.
Courtesy of Watchful.
Snapchat is planning to introduce Family Center, which would allow parents to see who their children are friends with on the app and who they've messaged within the last seven days, according to screenshots provided by Watchful, a product intelligence company. Parents would also be able help their kids report abuse or harassment.
The parental controls are still subject to change before finally launching publicly, as the Family Center screenshots—which were first reported by TechCrunch—reflect features that are still under development.
Santa Monica-based Snap and other social media giants have faced mounting criticism for not doing more to protect their younger users—some of whom have been bullied, sold deadly drugs and sexually exploited on their platforms. State attorneys general have urged Snap and Culver City-based TikTok to strengthen their parental controls, with both companies' apps especially popular among teens.
A Snap spokesperson declined to comment on Friday. Previously, Snap representatives have told dot.LA that the company is developing tools that will provide parents with more insight into how their children are engaging on Snapchat and allow them to report troubling content.
Yet Snap's approach to parental controls could still give teens some privacy, as parents wouldn't be able to read the actual content of their kids' conversations, according to TechCrunch. (The Family Center screenshots seen by dot.LA do not detail whether parents can see those conversations).
In addition, teenage users would first have to accept an invitation from their parents to join the in-app Family Center before those parents can begin monitoring their social media activity, TechCrunch reported.

Christian Hetrick
Christian Hetrick is dot.LA's Entertainment Tech Reporter. He was formerly a business reporter for the Philadelphia Inquirer and reported on New Jersey politics for the Observer and the Press of Atlantic City.