Champions Round Raises $1 Million to Remove Seasons from Fantasy Betting
Sam Blake
Sam primarily covers entertainment and media for dot.LA. Previously he was Marjorie Deane Fellow at The Economist, where he wrote for the business and finance sections of the print edition. He has also worked at the XPRIZE Foundation, U.S. Government Accountability Office, KCRW, and MLB Advanced Media (now Disney Streaming Services). He holds an MBA from UCLA Anderson, an MPP from UCLA Luskin and a BA in History from University of Michigan. Email him at samblake@dot.LA and find him on Twitter @hisamblake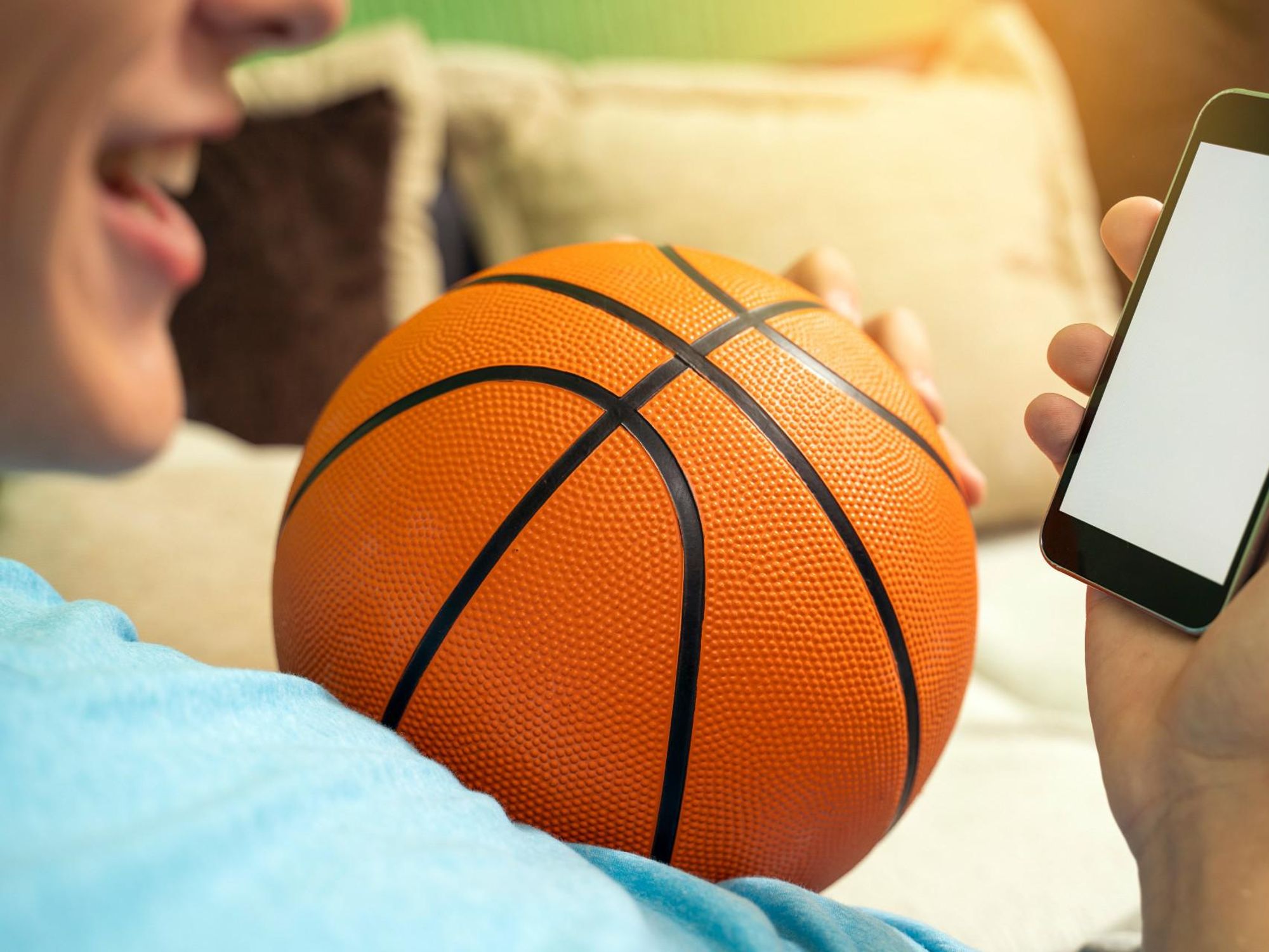 For sports fans, the playoffs are an exciting time. But the end of the regular season can be bittersweet as it marks the end of the typical fantasy sports season.
That loss was Carter Russ' inspiration for Champions Round, a new take on fantasy sports that on Monday announced a $1 million seed round led by San Francisco-based Quest Venture Partners.
The two-year-old, L.A.-based startup launched its first full app last month. Its fantasy leagues aren't tied to leagues' entire seasons; instead, they're chunked, usually into periods of three to four weeks, and sometimes around just a single, multi-day event like the NFL draft.
---
Since its beta launch in April, Champions Round has been installed 8,000 times and 6,000 users have registered. For a time, it reached the #6 spot in the iOS App Store's top free sports apps. That came with little marketing spend, Russ said, which is one big area to which the new funds will be directed. It may also hire another back-end developer to add to its six-person team mostly based in Los Angeles, Russ said.
As Russ explored whether to launch a fantasy sports product focused on the playoffs, he said he came across several other problems that he saw as opportunities. For one, he felt that fans' fantasy sports options were limited, and each option had drawbacks. They could participate in a typical league: draft their team, wheel and deal throughout the season, and hope that the real-life players perform well enough to bring home the glory; but, Russ said, the excitement of such a league isn't usually sustained the full season as some players get injured or don't play well, causing fantasy owners to lose interest.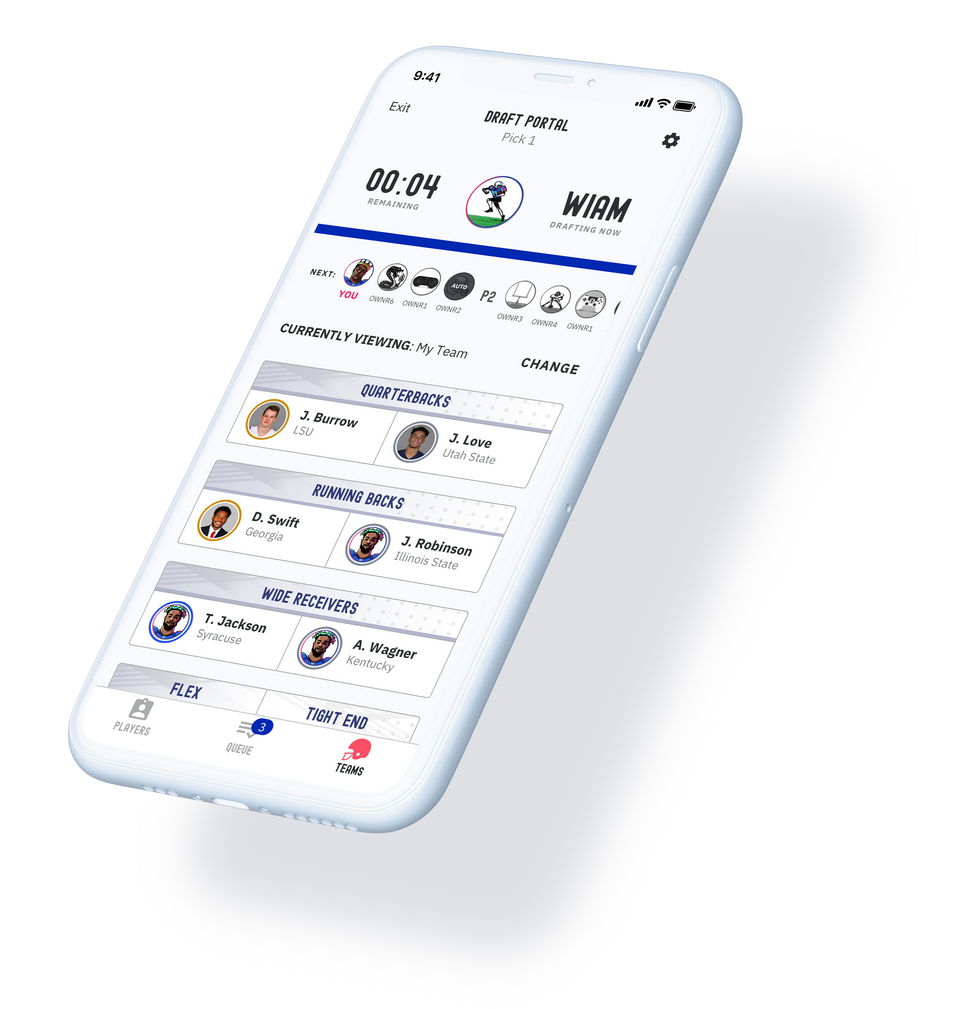 The second fantasy option open to fans, Russ said, is daily fantasy sports. The format has grown more popular as a wave of sports-betting legalization has swept the country in recent years. But the option is restricted to people over the age of 18 and, Russ found, most people end up losing their money.

That led Russ to want to form what he considers a third option.
As with typical fantasy leagues, players can join Champions Round leagues with their friends or get assigned to leagues with strangers. For now, the leagues are all free to play, but soon the company will expand to leagues played for money. Winners will take home the pot, and the company will keep a percentage.
Another twist Champions Round takes on typical fantasy sports is an extra layer of gamification. By participating in leagues, spending money on swag for their avatars, and gaining points over time, users can qualify, for instance, for exclusive leagues that offer big cash prizes. Players can make in-app purchases to accelerate that process.

Champions Round also has an esports module, designed both for user engagement and to help esports newcomers better understand how gameplay works.
A long-time gamer himself, Russ said when he first started watching League of Legends, the most popular esport, it quickly became evident that the game's mechanics were difficult to grasp.
"I was about 15 minutes into the stream and I realized, 'I have no idea what the hell I'm looking at'," he said. "And I am about as low-hanging fruit a viewer as they can possibly find to convert."
By asking users to predict in-game outcomes, like who will get the next kill, Champions Round aims to educate them on the most important components of the game, Russ said.
As for the company's longer term goal, Russ and his co-founder Chase Payne, formerly of mobile games company Zynga, hope to incorporate a sports betting platform in the next couple of years.
"We're building what essentially equates to a social betting platform," he said.
They'll be facing tough competition. Daily fantasy sports platform DraftKings recently went public, and competitor FanDuel has raised nearly half a billion dollars. But Russ thinks his investors see a place for Champions Round in the frothy marketplace.
He said they're particularly enamored by his company's low cost of acquiring customers. Russ attributes that to the fact that anyone can play, and that users tend to be a self-reinforcing marketing tool, as they recruit their friends to play alongside them. Eighty percent of users were acquired in this way, Russ said, a sky-high number he hopes will remain lofty as his company moves forward with a new stash of cash.
From Your Site Articles
Related Articles Around the Web
Sam Blake
Sam primarily covers entertainment and media for dot.LA. Previously he was Marjorie Deane Fellow at The Economist, where he wrote for the business and finance sections of the print edition. He has also worked at the XPRIZE Foundation, U.S. Government Accountability Office, KCRW, and MLB Advanced Media (now Disney Streaming Services). He holds an MBA from UCLA Anderson, an MPP from UCLA Luskin and a BA in History from University of Michigan. Email him at samblake@dot.LA and find him on Twitter @hisamblake
https://twitter.com/hisamblake
samblake@dot.la