fitbit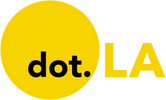 Get in the KNOW
on LA Startups & Tech
X
fitbit
Pasadena-based Rockley Photonics is ramping up production of its wearable biosensors, but quarterly earnings underwhelmed due to increased expenditures, according to the company.
On Thursday, the eight-year-old company reported first quarter revenues of $1 million and a net loss of $36.2 million. By comparison, fourth quarter earnings in 2021 showed a revenue of $2.4 million and net loss of $7.1 million.
Rockley Photonics, a biomarker sensor company based in Pasadena and Oxford, England, is quietly making big leaps in the biometric sensor and wearables industry dominated by the Apple Watch and Fitbit. Apple is Rockley's largest customer according to SEC forms, and—along with a joint venture with a China-based cable optics company, Hengtong Rockley Technology—accounted for 100% of the company's business in 2020 and 82% in 2021.
"Over the last two years there has been an increased focus on healthcare from individuals who demand a deeper understanding of their health and from healthcare professionals who want a better and more accurate method of monitoring their patients," said Andrew Rickman, founder and CEO of Rockley Photonics, during the earnings call. "This focus was about more than finding ways to cut health care costs, but to create a shift from the traditional sick care system to a more personal and proactive health care system."
The company is essentially creating a suite of biometric sensors that can be tapped into on the wrist instead of at the doctor's office. One sensor tracking body temperature, hydration and blood pressure that will likely show up in the later half of 2022. But Rockley's leaps in wearables may best be seen in future manifestations of the Apple Watch.
Last year, the Telegraph reported what the company confirmed last week: that it is working on a sensor that could noninvasively monitor glucose, alcohol and lactate it shipped "to an early-access, tier-1 consumer wearables customer".
Rockley's onramp of new products is the primary source of the company's bleak earnings. It spent $21.2 million on research and development, more than double of last year's R&D. But Apple has said it is experiencing accuracy problems with several of its sensors and announced new features would be pushed back, which may have contributed to Rockley's increased R&D spending.
The company went public via SPAC merger last year in a $1.2 billion deal. Stock is down 16.7% following its earnings announcement.
From Your Site Articles
Related Articles Around the Web
mma.prnewswire.com
Peloton may not have killed spin classes, but there's a wave of tech-powered fitness companies trying to lure Americans away from the gym.
One of the latest, Century City-based FitOn, is betting that making sought-after celebrity trainers accessible through an at-home fitness program can convince the time-stretched and coach potatoes to sweat.
Last month, the startup raised nearly $7 million in funding, according to Securities and Exchange Commission filings.
It follows a swath of new venture-backed fitness tech companies that come on the heels of Peloton and are challenging brick-and-mortar models with streaming workout classes and fitness machines. There's San Francisco-based Tonal Systems, maker of a pricey weight-lifting machine that offers personalized training powered by a "Coach A.I." or New York startup Mirror, which sells an LCD screen that doubles for a mirror and streams fitness classes into your home.
FitOn sheds the pricey equipment. Co-founded by a former FItBit executive Lindsay Cook in 2018, FitOn tries to distinguish itself from the crowded field of on-demand fitness programs by partnering with celebrities like Gabrielle Union and influencer trainers. The service provides a menu of fitness programs including yoga, pilates and dance that are different time lengths.

As a working mother, Cook was inspired to make exercise options high quality yet practical. The platform is billed as a more affordable antidote to Peloton, the fitness bicycle that runs north of $2,000. On Wednesday, the venture-backed Peloton, which went public last year, saw its shares fall after it reported a $55.4 million loss for their last quarter and slow revenue growth.
But that hasn't soured investor optimism.
"We will see the fitness market expand as it becomes more convenient and accessible for consumers," said Gautam Gupta, a partner at M13, an early-stage consumer technology venture capital firm, in an email. The firm is an early investor in Tonal, another venture-backed fitness system that's been dubbed the weight-training version of Peloton.
According to SEC filings, this was FitOn's second funding round bringing the total raised to about $11.6 million since its founding.
There's no doubt Americans love the burn. Even as venture capitalist have poured money into making at-home fitness the next big thing, gym memberships have steadily risen.
About one in five Americans have a gym membership and the U.S. leads all international markets in gym membership according to the International Health, Racquet & Sportsclub Association with $32.3 billion in revenue during 2018.
That's an all time high for memberships. And, it came at a time when gyms like OrangeTherapy and SoulCycle fueled growth. But, the wave of fitness startups have challenged this reign.
Its unclear how much the at-home fitness cut into membership but there' s indications that gyms are trying to compete outside of their brick-and-mortar locations. Last year, Equinox Group, the parent of SoulCycle announced it would offer up their own at home equipment.
"Given consumer interest in wellness, I see no slow down to funding in this space," Gupta said.