rockley photonics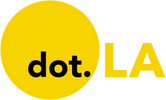 Get in the KNOW  
  on LA Startups & Tech  
X
rockley photonics
Pasadena-based Rockley Photonics is ramping up production of its wearable biosensors, but quarterly earnings underwhelmed due to increased expenditures, according to the company.
On Thursday, the eight-year-old company reported first quarter revenues of $1 million and a net loss of $36.2 million. By comparison, fourth quarter earnings in 2021 showed a revenue of $2.4 million and net loss of $7.1 million.
Rockley Photonics, a biomarker sensor company based in Pasadena and Oxford, England, is quietly making big leaps in the biometric sensor and wearables industry dominated by the Apple Watch and Fitbit. Apple is Rockley's largest customer according to SEC forms, and—along with a joint venture with a China-based cable optics company, Hengtong Rockley Technology—accounted for 100% of the company's business in 2020 and 82% in 2021.
"Over the last two years there has been an increased focus on healthcare from individuals who demand a deeper understanding of their health and from healthcare professionals who want a better and more accurate method of monitoring their patients," said Andrew Rickman, founder and CEO of Rockley Photonics, during the earnings call. "This focus was about more than finding ways to cut health care costs, but to create a shift from the traditional sick care system to a more personal and proactive health care system."
The company is essentially creating a suite of biometric sensors that can be tapped into on the wrist instead of at the doctor's office. One sensor tracking body temperature, hydration and blood pressure that will likely show up in the later half of 2022. But Rockley's leaps in wearables may best be seen in future manifestations of the Apple Watch.
Last year, the Telegraph reported what the company confirmed last week: that it is working on a sensor that could noninvasively monitor glucose, alcohol and lactate it shipped "to an early-access, tier-1 consumer wearables customer".
Rockley's onramp of new products is the primary source of the company's bleak earnings. It spent $21.2 million on research and development, more than double of last year's R&D. But Apple has said it is experiencing accuracy problems with several of its sensors and announced new features would be pushed back, which may have contributed to Rockley's increased R&D spending.
The company went public via SPAC merger last year in a $1.2 billion deal. Stock is down 16.7% following its earnings announcement.
Wearable technology has come a long way.

The Apple Watch — often touted as a way to help people monitor their steps and sleep — may soon be able to check your blood sugar levels, making it more akin to a medical device.
Rockley Photonics, a photonic sensor company based in Pasadena, has been quietly working on small blood sensors that can be affixed to wearables and parse alcohol intake, blood sugar and glucose levels. Its biggest customer according to a story from the Telegraph is none other than Apple.
The technology reportedly uses sensors on the back of a smartwatch to shine light through the skin in order to assess blood. Apple and another unnamed company account for as much as 100% of Rockley Photonics' revenue, according to SEC filings.
Neither company replied to requests for comment.
Glucose monitors, once used primarily by diabetics, are reaching the masses. Increasingly companies are offering glucose monitoring services as the obsession with micromanaging one's health grows.
January.ai is a California-based metabolism tracker startup that provides continuous glucose monitors (CGMs) to subscribers, and uses AI to predict what kind of exercise users need to maintain their health. The sticker price for a package is $488. Another —Levels — pairs with an existing CGM to track one's glucose levels at $395. With the added cost of sensors that need to be ordered frequently, these services are out of reach for many, especially for those with type 2 diabetes which has a high correlation with poverty.
What makes glucose monitors more attractive than traditional blood tests is that they continuously track, allowing users to see which foods spike their blood sugar, since different foods have varying results on individuals.
It is unclear if Apple will use this blood sugar monitor the same way January.ai has, but the company (and Rockley) are toeing the line between a consumer health wearable and an actual medical device, which would need to get approval from the Food and Drug Administration. It's a process that could take years to complete, which is incompatible with Apple's typical innovation cycles.
The advent of 24/7 blood sugar monitors that have smartphone capabilities for people to store, track and send data, have been a game changer for diabetics and physicians — doctors can more accurately treat patient health.
"There's also patients who are eating right and are taking all their medicines as prescribed and sometimes putting a CGM on them shows us that, 'oh wow, we've been just treating this patient incorrectly'," said Khan.
But dedicated glucose monitors aren't always reliable — Dexcom came under fire in 2019 when its system stopped notifying patients when their blood sugar was too high or too low, and a parent monitoring their children's diabetes said he was afraid to drop her off at school in case the system failed again.
"These wearable technologies are only as useful to the patients as they are accurate and precise," Khan said. "But because they're so fine-tuned to our diabetes patients, they're a lot less prone to error."
"I certainly wouldn't tell my patients to dose their insulin based on what their Apple Watch is telling them," Khan said. "I would tell them to trust their sensor or trust their fingerstick."