Do niche services have a role to play in the streaming wars, or are they a musket in a battle of machine guns?
Heavyweight streaming services like Netflix, Peacock and Amazon are fighting for supremacy with broad, everything-for-everyone models.
Niche streaming services, by contrast, focus on a specific type of content for a specific audience. They pride themselves on being able to curate viewers' experiences with shows and movies they might not otherwise find. They often highlight their service's authenticity, efficiency and focus as competitive advantages. But as the behemoths spend big and increasingly expand their content libraries, is curation and community enough to survive?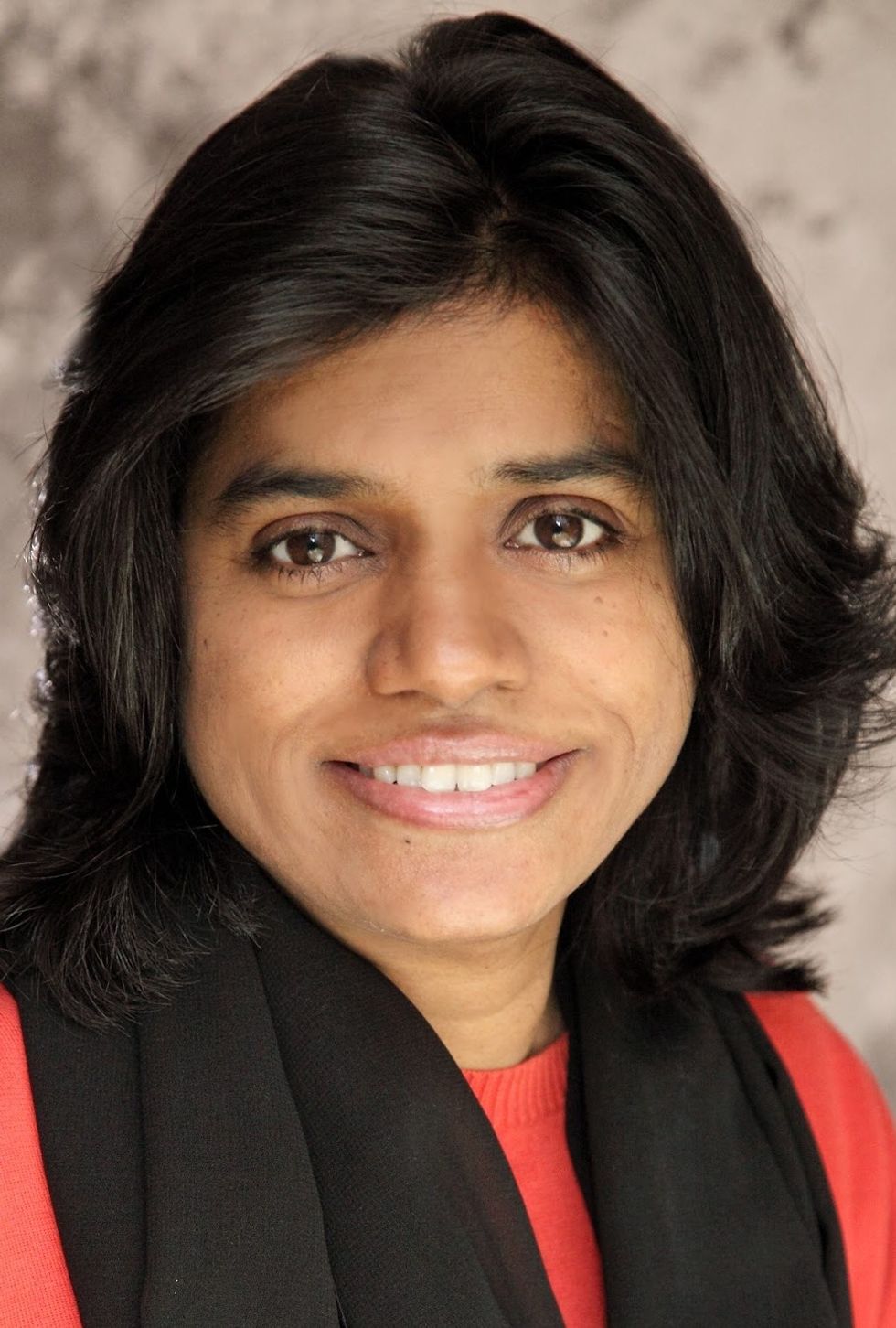 BritBox chief executive Soumya Sriraman
"My board very laudingly says 'you guys have figured out how to get high-quality subscribers'," said Soumya Sriraman, chief executive of BritBox, a niche subscription service for British programming that launched in 2017 and recently surpassed 1 million subscribers. Sriraman told dot.LA that BritBox's focus has helped it to provide viewers a sense of community, which builds loyalty. She cites a high conversion rate of free-trial users to paying subscribers, and low cancellations.
"That's the goal – to bring in the right person and keep them," she said. "I don't want someone with a fleeting interest."
Sriraman suggested that offering that community feel is harder for the bigger, broad-serving platforms, and that being niche allows her team to better understand the interests of current and prospective customers.
"We can stay focused on learning more and more about them, and hence we'll be more efficient," she said.
L.A.-based Revry focuses on queer programming. The service is available for free or via an ad-free subscription tier. Viewers can also increasingly find it on third-party streaming services such as The Roku Channel. This range of distribution has helped Revry to reach over 250 million households and devices worldwide, according to chief executive Damian Pelliccione.
Pelliccione noted that his executive team includes two women of color and a Latino male, which he said underscores Revry's authenticity. He added that on his desk in Glendale sits a framed letter from a Saudi Arabian gay man who wrote to thank Revry for showing him that there are "other people out there like him."
"Consumers can sniff you out," Pelliccione said. "So when we're talking about Revry's impact and mission, it affects revenue."
That mission and community focus, he said, is itself a competitive advantage.
"Netflix has way more market share," he said, "but we call it the Netflix paradox: they're focused on a horizontal, not a vertical. We have the ability to take risks, to push boundaries, and to effectuate that diversity, inclusivity and authenticity."
Dekkoo, a subscription service founded in 2015 focused exclusively on content for gay men, sees its strength in controlling costs and appealing to a specific viewer.
"We're not really looking to have 100 million subscribers; our goal is to provide a service to a neglected audience," Dekkoo president and co-founder Brian Sokel told dot.LA. "Our size and scale means we have so little overhead that we're able to operate in this special universe and provide an add-on experience for the person who's a real connoisseur of gay cinema."
Sokel added that sticking to a subscription model rather than advertising helps his service remain true to its viewers. "(On advertising-based platforms), the content doesn't become the focus, the advertising does. We can just focus on the content," he said.
"There's not a chance that we'll go out of business," Sokel added, noting that Dekkoo has no debt and average monthly subscriber growth of 5-10% (which has increased of late because of COVID, he said). "We're going to be here."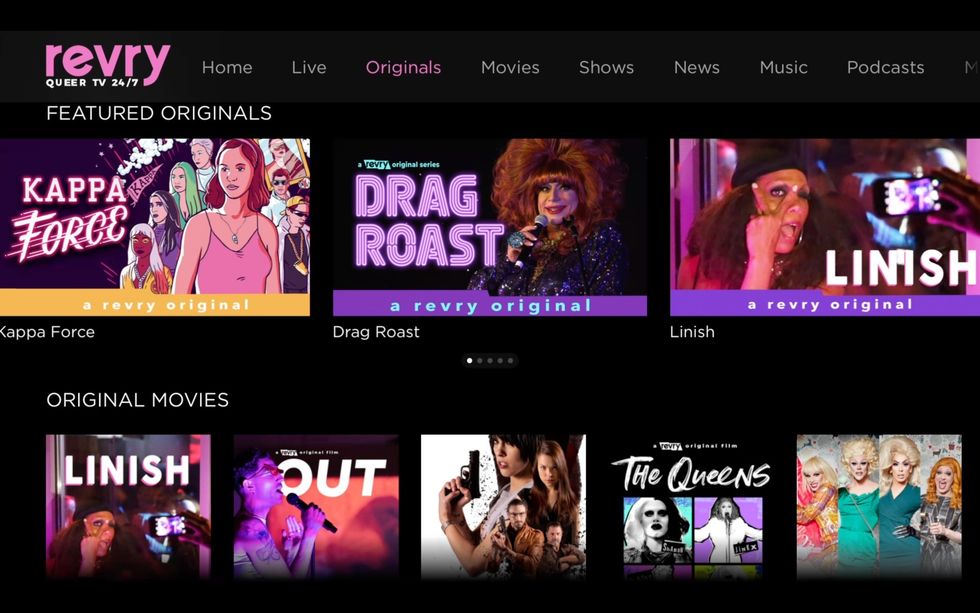 L.A.-based Revry focuses on queer programming.
A Question of Costs
Not everyone buys the logic that focus, authenticity and efficiency will enable niche services to survive.
Most niche services have a limited customer base. This puts a ceiling on their potential revenues and ability to pay for content.
Media analyst Matthew Ball recently wrote that "It's increasingly clear that (niche is) not going to work."
"The cost of content doesn't change based on whether the buyer is large or small, profitable or unprofitable, niche or broad," Ball told dot.LA. He argues that serving customer demand for a given niche is ultimately "a question of who can spend more on titles."
This math favors the more cash-rich, larger services, which Ball said already "are going after...niches and will service them well." In his thread, he points out that anime is appearing in non-niche libraries more often. For instance, Crunchyroll, a niche service for anime, is sharing more of its content with the recently launched HBO Max (Crunchyroll and HBO Max share the same parent company, WarnerMedia.)
DC Universe, a streaming service devoted to the DC comics franchise (and also owned by WarnerMedia), has increasingly been shuttling its content to HBO Max. The service declined a request for interview.
But Alden Budill, Crunchyroll's head of global partnerships and content strategy, told dot.LA that only a small percentage of Crunchyroll's content is available on HBO Max. She likened those titles to "gateway anime" likely to appeal to a broad audience, with the goal to attract new customers to the niche service.
"We see it as an opportunity to create visibility," she said.
That's a perspective shared by other niche services. Sriraman pointed out that BritBox benefits from having breakouts like "The Crown" on Netflix and "Downton Abbey" on Amazon, which serve as a kind of on-ramp for new consumers of British TV.
Ball, however, reached a different conclusion: "As Netflix pioneered + few once believed: (the) model is everything for everyone, always."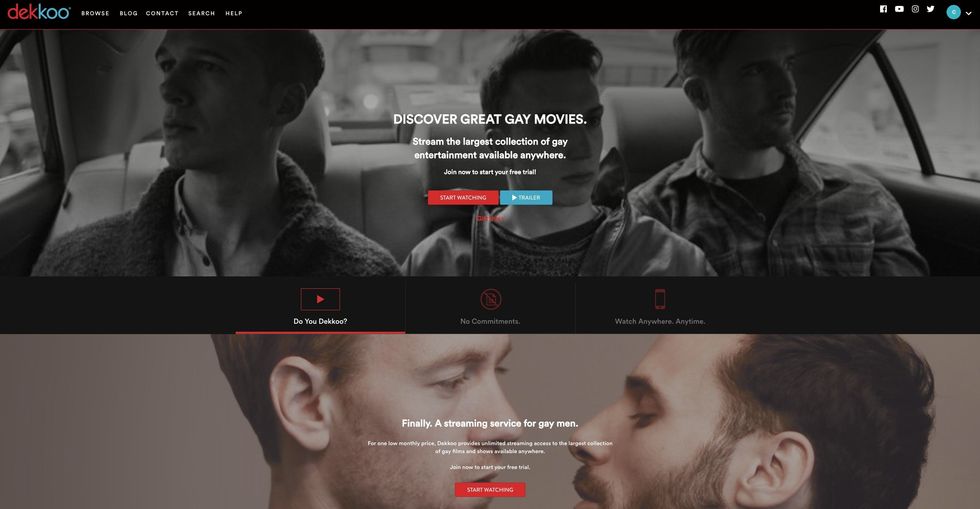 Dekkoo focuses on content for gay men
Niche vs the Everything Model
Brett Danaher, an economics professor at Chapman University who specializes in entertainment analytics, sees a case for both sides.
Generally, he says, the economics favor the everything-for-everyone model. The reason: bundling.
In an industry like entertainment, Danaher said – in which you might pay $5 to watch "The Irishman" but $10 to watch "Selling Sunset," and your friend would do the opposite – bundling those pieces of content together is the optimal business model. The more products in the bundle, and the more diverse those products are, the better, he added.
But there's an exception: "streaming fatigue."
Because Netflix, Hulu, Apple TV+ and other streaming titans are battling for content – each claiming some, but not all, of what viewers are looking for – a fan of a given niche may grow exasperated by the difficulty of actually finding it.
"A niche service could be the solution," Danaher said – provided three things are true.
First, he said, there must be enough demand for the content. If it's too niche, it'll be hard to generate enough revenue to cover the costs of acquiring and/or producing titles – which Sriraman said tend to grow over time.
Second, to serve as an antidote to streaming fatigue, consumers have to feel the service provides the "majority of the content within that particular niche," Danaher said. This doesn't mean the niche service must be the exclusive provider of that content, though.
Lastly, Danaher said that for a niche service to succeed, content creators must see value in having their material on the platform. Otherwise, they could decide to sign an exclusive deal with another, larger service, leaving the niche service with an insufficient catalog.
The Creator's Leverage
To that point, Budill of Crunchyroll said that anime-makers recognize how her service has attracted a legion of loyal fans, recently surpassing 3 million subscribers.
"If you are a creator seeking to reach a critical mass of authentic anime fans, we believe that we've demonstrated that we can be trusted," she said.
Sokel, too, said Dekkoo is "very valuable to a filmmaker: They can make a video and say, 'How does anyone find my film on Amazon? How much money do I have to spend to get people to find it?' Whereas they know that with Dekkoo, if they've created a film that would be of interest to gay men, there's no better platform for a specific audience that wants to see your film."
The big platforms' data-rich algorithms are meant to help viewers find content suited to their tastes, but Danaher notes they have shortcomings.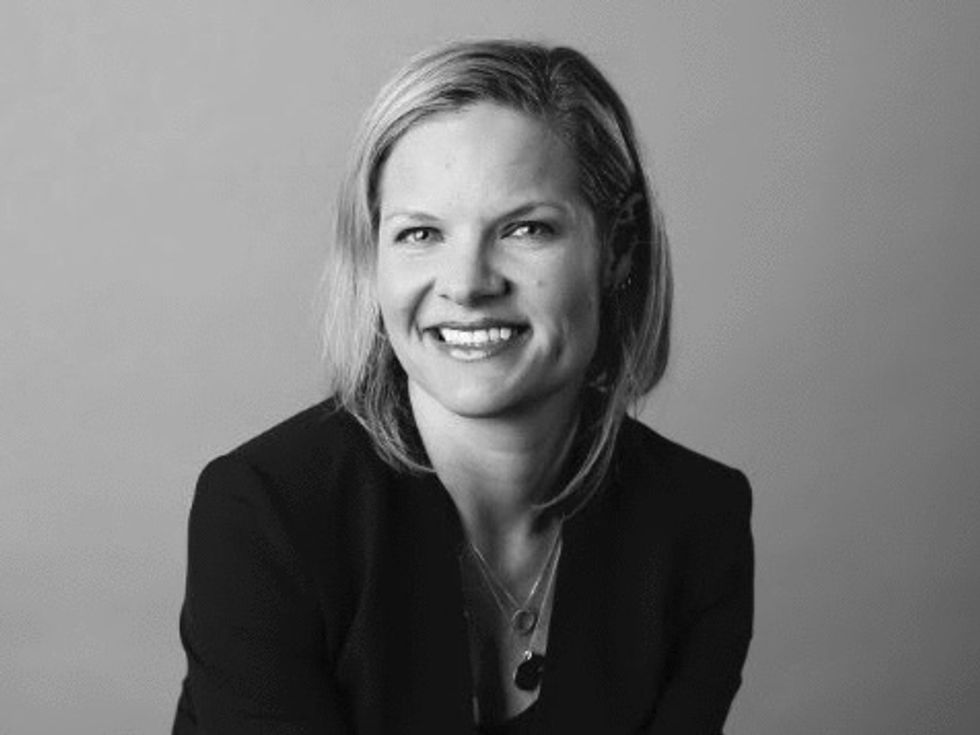 Alden Budill, Crunchyroll's head of global partnerships and content strategy.
"Each service only wants to write an algorithm to recommend to you content that is on their service, rather than actually the best piece of content. So the ability of algorithms to help you find the content within a niche is limited by how much content that service actually has within that niche," he said. Conversely, he continued, so long as a niche service meets those three conditions, "they are both able and incentivized to develop an algorithm to point you to the best piece of content within that niche for your preferences. And, you know it's right there for you to watch. This is the best argument I can come up with for niche services to survive."

Having support from a bigger corporation makes a difference, too. Sriraman points to BritBox's mutually beneficial relationship with its owners, BBC Studio and ITV, two of the biggest producers of British programming. Likewise, Crunchyroll's backing from WarnerMedia could strengthen its chances.
Another possibility for a niche streaming service is being acquired by a heavyweight hunting for content.
Pelliccione said Revry has already turned down two acquisition offers, information he says he's never shared with a publication.
Sokel said, "I think there's logic behind coming in and buying a company like ours. A major player could look at Dekkoo and say they serve this market, why not just acquire them? (Especially since we're) cash positive and no debt. But we don't chase that."
Given the many factors that will determine the fates of niche services as the streaming wars rage on, there appears to be just one obvious answer for now: we'll have to keep watching.
---
Sam Blake primarily covers entertainment and media for dot.LA. Find him on Twitter @hisamblake and email him at samblake@dot.LA