drone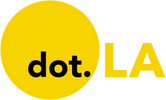 Get in the KNOW
on LA Startups & Tech
X
drone
"You ready Mr. iPad pilot," a Skyryse promotional video asks before a man who has never driven a helicopter takes off using a tablet.
The Hawthorne-based startups's technology, dubbed FlightOS, strips out many of the technical controls that helicopter pilots rely on and instead presents them in a simple tablet formula.
Co-founder and CEO Mark Groden hopes that it can make it easier for more people to fly helicopters while remaking the boundaries of urban mobility.
Skyryse recently inked a deal with Robinson Helicopters, one of the world's largest fixed-wing and rotorcraft manufacturers, to integrate Skyryse's system into its flagship model, the R66.
And on Wednesday, it announced a $200 million Series B funding round led by Fidelity Management & Research Company and Monashee Investment Management.
Skyryse will use the funding to propel the development of the company's flight automation system, FlightOS.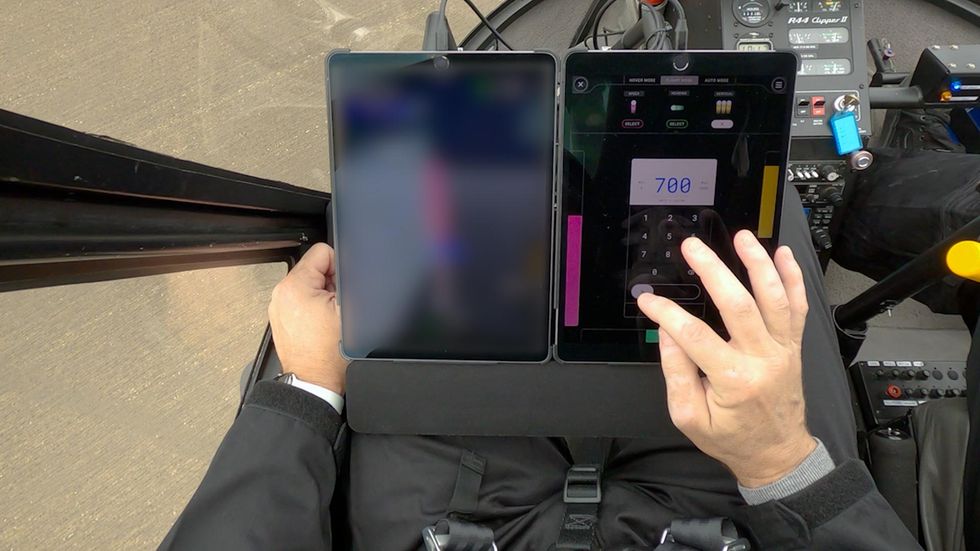 Groden, who became passionate about the utility of flight as a kid and went on to get a PhD in Engineering from the University of Michigan, started Skyryse during the last year of his thesis in 2016. Three years later, they moved the company to L.A. where they hope they can eventually add their technology into airplanes.
While the startup has simplified flying, it is still out of reach for many.
"You still need a pilot's license to fly an aircraft using FlightOS," Groden said.
On average, it takes 50 hours of driving experience to get your license. In contrast the FAA only requires 40 hours to become a private pilot.
Much of those classes are required due to the inherent dangers of flying.
A 2019 study by NASA found 20% of commercial aviation faced some issues in the cockpit that required pilots or flight crew intervention.
Najm Meshkati, a USC professor of engineering who specializes in aviation safety, said the bold moves are exciting but it's unlikely that non-trained pilots will be able to fly helicopters any time soon.
"There are a lot of safety-related implications," he said. "We really need to move a little bit more cautiously. I don't say slowly, but cautiously."
Groden said their goal for transportation is "to make general aviation the safest mode of transportation on the planet and democratize the skies for everyone." The system has the capability to safely land any aircraft if engine were to fail. They company is seeking FAA certification for its technology.
To that end, Skyryse recently hired Michael Huerta, the former head of the Federal Aviation Administration, and Chris Hart, former chairman of the National Transportation Safety Board.
From Your Site Articles
Related Articles Around the Web
In 2020, California experienced its worst wildfire season on record, with 4.1 million acres burned and four of the state's five largest-ever fires. And so far, 2021 is shaping up to be even worse: With record droughts affecting the state, over 1.3 million acres have already burned, and fire activity is outpacing last year's record totals.

Though firefighters remain overworked and underpaid, they may soon have some help in their Sisyphean task thanks to Playa del Rey-based KSI Data Sciences, and other drone companies that are increasingly on the frontlines.
That's the same basic idea that KSI is pushing with their technology, but with a serious emphasis on transmitting video feeds from the air to the ground to a collection of stakeholders and decision makers.
"If you can put a camera up in the air that can detect heat, and can relay that information back to firefighters on the ground or to command centers, then you're really ahead of the game," explained KSI CEO Jon Gaster.
Drones offer a variety of advantages to fire departments and decision makers on the ground. They can get to places that winged aircraft can't and allow agencies to reduce risk by removing human pilots from dangerous situations.
Before a fire ever starts, drones can be used to survey at-risk areas to provide topographical information and details about vegetation encroachment. During a fire, thermal sensors onboard the aircraft can cut through the smoke and provide information about how intense the flames are and which direction the fire is moving.
Dirk Giles, the unmanned aircraft systems program manager at the United States Forestry Service, said the growth in drone technology over the last six years has been tremendous. And he's seen first hand how replacing pilots in the air with pilots on the ground has made the job safer.
"From a safety standpoint, now we can do it in the smoke, at night. We have teams that are flying almost 24 hours a day now," said Giles.
After the fire has burned through an area, firefighters can use the technology to survey for hotspots where flames might reappear.
Gaster said that a handful of departments around the U.S. and Europe are currently demoing KSI's platform, which is known as "Mission Keeper," but he's is reticent about disclosing the exact number of organizations until the technology is officially adopted. He would only say that his company is "getting a very good response." (Neither Cal-fire nor the US Forest Service reported using KSI tech.)
Having the information from the drones is one thing, but KSI is also working on artificial intelligence applications that analyze video feeds frame by frame to synthesize and present data from the air to command centers on the ground in a format that's easier to understand and use.
"Let's say that you have a circumstance where you're heading to a building where there's a fire. What's the building made of? What are their permits there? What are they storing there? What are the egress and exit routes? What are the surrounding areas and traffic patterns like?" Gaster explained. "A.I. should allow you to bring computer intelligence to what you're seeing and should allow you to make decisions with much better information with much better information than if you're just using an eyeball."
This idea of being able to separate the signal from the noise is a foundational part of KSI's technology, but it's one that Gaster said is often overlooked in the tech world.
"There are thousands of A.I. projects that've failed because they don't take into account the full value chain," he said. "They are great lab projects, but they don't bring in the CFO, the guy on the production line, the engineer, the fulfillment guy, the support guy."
Usability is a core principle of the business model as the company goes up against competitors like DJI, Drone Amplified, Bridger Aerospace, Insitu (a Boeing subsidiary ) and the Microsoft HoloLens.
Aside from fire departments, KSI has a diverse array of clientele in both the private sector (such as AT&T) and the public sector (the U.S. military). Though the company has raised $4 million since it was founded in 2015, the core LA team remains small, with five U.S.-based full-time employees, KSI also uses programming teams in Europe and South America as needed.
Gaster's pitch to his clients is a simple one: "If anybody is trying to figure out how to stream video from anything to anything, give us a call," he said.
From Your Site Articles
Related Articles Around the Web
In the decade after the Twin Towers fell on Sept. 11, 2001 and the U.S. invaded Afghanistan, military spending skyrocketed, at one point eating up 20% of government spending.

Although it has since fallen, its legacy can still be felt in Southern California where the military drone was born.
Some of the nation's largest military contractors – Northrop Grumman, Boeing, Lockheed, Raytheon and Aerojet Rocketdyne – all have a large presence in Los Angeles County.
In fiscal year 2020, the United States spent $714 billion on national defense, according to the U.S. Government Accountability Office, a figure that registered as over 10% of total federal spending, according to an analysis by the Peter G. Peterson Foundation.
Many of those dollars poured into Southern California where the defense and aerospace industry have a strong hold. The companies have secured hundreds of millions in military contracts to provide missiles, drones and other technologies to help the U.S. military fight terrorism.
L.A. County has more than 50,000 employed in the aerospace and defense industry, according to the Los Angeles County Economic Development Corporation.
Here are six ways companies in Southern California have benefited from the surge in defense spending:
1. Lockheed Martin acquired El Segundo-based Aerojet Rocketdyne
Aerospace giant Lockheed Martin, which was headquartered in Burbank for decades before moving to Maryland, reached an acquisition deal worth $4.4 billion in December for El Segundo-based Aerojet Rocketdyne. The Federal Trade Commission and the Department of Justice have yet to sign off on the deal.
Aerojet Rocketdyne, known for developing and manufacturing rocket motors for missiles like the Tomahawk, Javelin, Patriot and Stinger, generated $2.1 billion in sales in 2020.
2. Lockheed's Palmdale built NASA's supersonic X-plane
In 2018, Lockheed secured a $247.5 million contract to build NASA a supersonic X-plane, which is being built at Lockheed's Palmdale facility Skunk Works. In 2020, the Palmdale outpost was awarded a $50 million contract from the U.S. Air Force to upgrade the Dragon Lady, a single-jet engine, high altitude reconnaissance aircraft.
Lockheed, the world's largest defense contractor, had net sales in 2020 of $65.4 billion.
3. Part of Northrop Grumman remains in L.A. County
Northrop Grumman's worldwide headquarters were in Los Angeles until it moved in 2010 to Virginia to be closer to its military customers, but its Aeronautics Systems division is headquartered in Palmdale.
One of the world's largest weapons manufacturers and military technology providers, it brought in $36.8 billion in revenue in 2020 up from $30.1 billion two years before.
From 2000 to 2001, sales increased 78% to $13.6 billion in 2001 when it acquired three companies.
4. Raytheon expands its El Segundo campus
Aerospace giant Raytheon Technologies was formed in 2020 after a merger of United Technologies and Raytheon Co. In July, it secured a $320 million contract for Stinger missile production for the U.S. Army. In 2021, it expects between $63.4 billion to $65.4 billion in sales.
Raytheon's 16-building El Segundo campus, which employs about 6,000 people, develops products that include radar systems, sensors and electronic warfare technologies. Last summer it planned to hire more than 300 workers.
5. Military drones were born in Southern California post-9/11
Simi Valley-based AeroVironment was the beneficiary of contracts to supply the devices to the military and grew into a publicly traded defense contractor and is now one of the world's largest drone manufacturers.
In 2021, AeroVironment expects to generate between $390 million and $410 million in revenue.
The Defense Department will spend about $7.5 billion in 2021 for a variety of robotic platforms and related technologies, including drones.
6. Defense stocks have also surged since 2001
The Intercept found that if you purchased $10,000 of stock before the U.S. invaded Afghanistan divided among top defense contractors, Boeing, Raytheon, Lockheed Martin, Northrop Grumman, and General Dynamics, it would be worth $97,295, outperforming the stock market overall by 58%.
Northrop Grumman's stock alone jumped 1,196.14%.