bob iger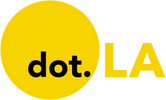 Get in the KNOW
on LA Startups & Tech
X
bob iger
Here are the latest headlines regarding how the novel coronavirus is impacting the Los Angeles startup and tech communities. Sign up for our newsletter and follow dot.LA on Twitter for the latest updates.
Today:
Disney's Iger won't take a salary, other executives take pay cuts
Virgin Orbit Designs Mass-Producible Ventilator for COVID-19 Patients
Coronavirus claims 342 new cases in Los Angeles County
Mattel using fabric made for Barbie to create face masks
Mattel orders factories to use fabric designed for Barbie to make face masks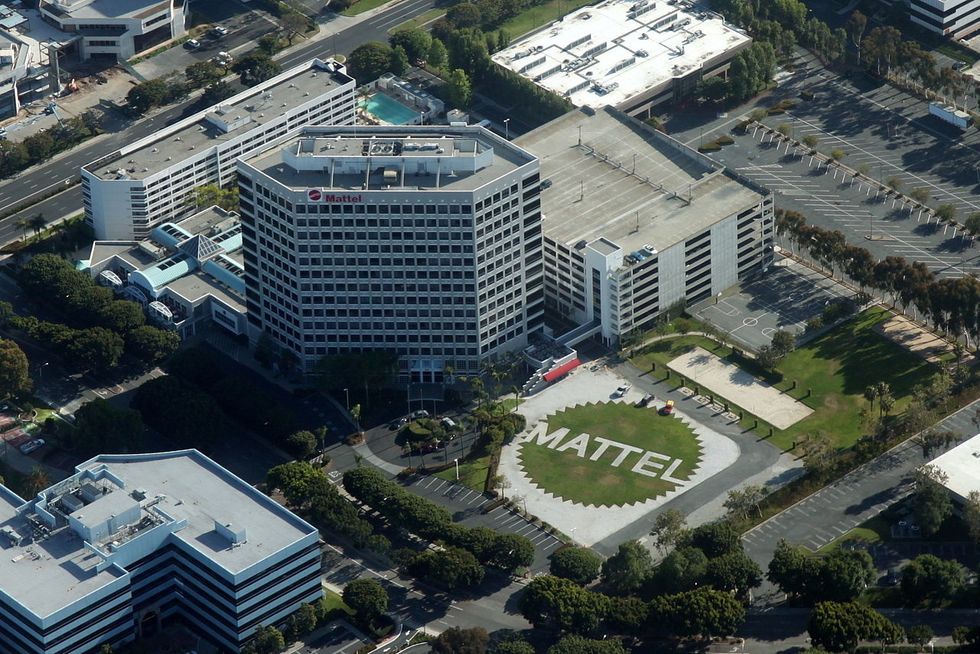 Mattel Chairman and CEO Ynon Kreiz said the toymaker's plants in El Segundo and East Aurora, NY are "producing face masks from Barbie and Fisher-Price fabric" to help battle the shortage inundating the nation's hospitals. He said the company also plans to create face shields from materials at both factories. "We are ensuring social distancing and safe working environments for our dedicated production teams who are taking on the challenge," Kreiz said in a statement. "These masks will be distributed to hospitals and first responders later this week." He added that the company is "comitted to using our resources to contribute as much as we can to fight COVID-19."
New coronavirus cases climb past 2,400 in LA county, 44 deaths
Seven more people died of novel coronavirus in Los Angeles County and there are 342 new cases, public health officials said Monday. There have now been 2,474 cases in the county and 44 deaths as of noon. About 20% of those tested positive for COVID-19 have been hospitalized at some point during their illness.
"The greatest service the general public can provide is to stay home, to self-isolate when sick and to self-quarantine if exposed," said county health director Barbara Ferrer. "These measures will make the biggest impact in our efforts to mitigate the infection rate in the county."
Meanwhile, officials are increasingly worried that the fast-moving virus will spread inside the county's crowded jail system after an inmate and four people who work in the Los Angeles County jails came down with the illness, the Los Angeles Times reported.
Virgin Orbit designs mass-producible ventilator for COVID-19 patients
Rocket-maker Virgin Orbit has developed a bridge ventilator with university researchers that it will produce in Long Beach and deliver to overburdened hospitals battling COVID-19 within the next week.
Richard Branson's company must still get approval from the Food and Drug Administration before it can begin production at its manufacturing facility where it normally builds rockets to launch satellites into space. The company started the process after reaching out to California Gov. Gavin Newsom's office last week and being put in touch with a team at the University of California, Irvine and the University of Texas Austin working on bridge ventilators.
---
"We are all heartbroken each night as we turn on the news and see the predicament facing doctors and nurses as they heroically work to save lives," said Virgin Orbit chief executive Dan Hart in a statement. "We are hopeful that this device can help as we all prepare for the challenges ahead."
The company said it would continue to scale up production and could activate other manufactures as "soon as thee device is reproducible and production ready."
Virgin Orbit's device compresses medical ambu bags, which helps patients with COVID-19 to breathe by delivering air to the lungs.

Disney's Iger won't take a salary, other executives take pay cuts amid COVID-19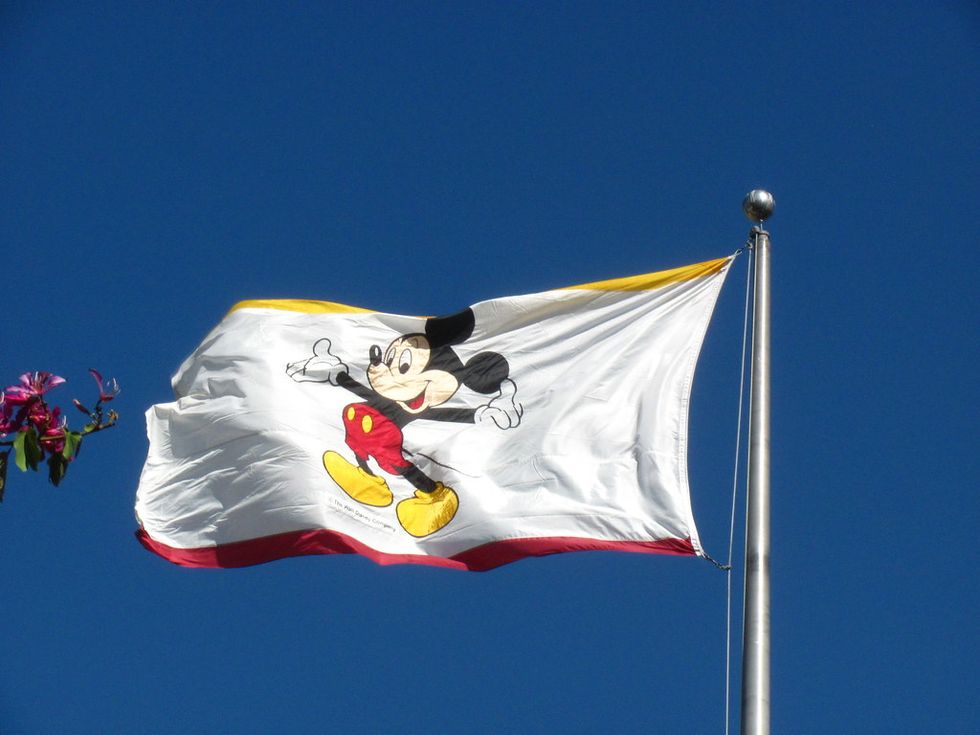 The Walt Disney Co. said Monday that executive chairman Robert Iger will not take a salary and recently named CEO Bob Chapek will take a 50% pay cut amid the coronavirus crisis. The company will also reduce salaries of vice presidents, senior vice presidents and executive vice presidents. The furloughs come as Disney's theme parks around the world have been closed down, and filming for the company's movie studio and ABC television programming have seized up.
From Your Site Articles
Related Articles Around the Web
Bob Iger may be stepping down from his official role as CEO at The Walt Disney Co. but he vowed to Wall Street analysts that he won't relinquish his involvement in the media giant's evolving business efforts.
Iger helmed Disney for 15 years, pivoting from its focus on park operations and legacy media to tech investments and direct-to-consumer offerings. He now plans to stay on as executive chairman and continue to direct the company's "creative endeavors" while also leading its board through the end of his contract next year.
"My intention is to really spend time on all our creative endeavors," Iger said Tuesday, as he told investors that theme parks and consumer products chief Bob Chapek would succeed him. "Whether they're at ESPN, at Fox Studios, the newly acquired business Hulu, or Disney+, there's an ample amount for me to focus on and engage with our team on."
Is Wall Street buying into the new Disney kingdom? Shares dipped 2% in trading Wednesday on the New York Stock Exchange amid early jitters about how the surprise ascension would play out. The announcement puts to rest the long-simmering CEO bakeoff between Chapek and strategy head Kevin Mayer — a corporate move that would normally send shares surging as a sign of stability.
But, this is Bob Iger.
"Iger's role comes right as Disney heads into difficult comparisons against its record $1.1 billion global box office performance," said Credit Suisse analyst Douglas Mitchelson in a report. He points out that Iger has big shoes to fill after almost tripling Disney's stock when he took over from Michael Eisner in 2005 — catapulting shares from about $28 to $152 during his tenure. "Replacing Iger was a daunting task for the board."

He expects Chapek will be "a good choice to take on the challenge of managing the more complicated Walt Disney" after last year's $7.1 billion acquisition of 20th Century Fox. Then throw in Disney's massive push into streaming.
The succession for Iger, who was heralded as Time's "Businessperson of the year" in 2019, appears to free up the now former CEO to focus on the technological innovations he has brought to the company. He will go down in the Disney corporate history, alongside the Disneys themselves, as making the company a behemoth in the media landscape and a legacy competitor to Netflix, for example.
Disney launched its streaming service Disney+ in November with Disney, Pixar, Marvel, Star Wars and National Geographic branded programming in five countries including the U.S., the company said in recent regulatory filings. The company's direct-to-consumer plans include expanding into Latin America and Eastern Europe during 2020.
Iger said Tuesday that with the successful launch of Disney+, as well as the acquisition of Fox's movie assets, he felt it was the right time to transition to a new CEO.
On the earnings call, Iger responded to analyst questions about timing and his future focus, explaining that the company has gotten larger and more complex in just the last 12 months. But that he felt it was key with assets and strategy in place, to focus on the "creative side" of Disney's business, which he called now the "biggest priority."
"I'm thinking about what I want to accomplish before I leave the company in '21 and getting everything right would be my No. 1 goal," Iger said. "I couldn't do that running the company on a day-to-day basis. It just takes that much time and is so complex. So the goal was to turn over the day-to-day management of the company to Bob...and free me up to basically focus on the creative side."
Disney said during its first-quarter earnings report earlier this month that Disney+ had 26.5 million paying subscribers — and had climbed to 28.6 million since then. The company also warned Wall Street that it has been hurt by park closures in both Shanghai and Hong Kong due to the coronavirus, and expects that it will negatively impact second-quarter and full-year results.
__
Do you have a story that needs to be told? My DMs are open on Twitter @latams. You can also email me, or ask for my Signal.
Bob Iger is finally stepping down, sort of.
The Walt Disney Corp. shocked investors by announcing Iger is immediately relinquishing his CEO title and will be replaced by Bob Chapek, who most recently oversaw Disney's theme parks and consumer products divisions. Chapek is only the seventh CEO in Disney's nearly 100 year history.
Iger will stay on as executive chairman, leading the board through the end of his contract on Dec. 31, 2021, and more intriguingly, will also lead the company's "creative endeavors."
Iger, regarded as one of the best CEOs in corporate history because of his savvy acquisition strategy, was first scheduled to retire in 2018 but he twice extended his tenure, most recently to oversee the $71 billion acquisition of 21st Century Fox and the launch of Disney's streaming service.
"With the successful launch of Disney's direct-to-consumer businesses and the integration of Twenty-First Century Fox well underway, I believe this is the optimal time to transition to a new CEO," Iger said in a statement. "I have the utmost confidence in Bob and look forward to working closely with him over the next 22 months as he assumes this new role and delves deeper into Disney's multifaceted global businesses and operations, while I continue to focus on the Company's creative endeavors."
When Iger would leave and who would succeed him has been a favorite Hollywood parlor game for years. The choice of Chapek, who rose through the ranks of the company's still profitable but old-line theme park and studio divisions is a blow to Kevin Mayer, who heads the division that includes Disney+ and was seen as a likely successor to Iger.
On a Tuesday afternoon conference call with investors, Iger insisted that Chapek had been the board's choice as new CEO for quite some time and this move was not accelerated.
Iger has mentioned an interest in running for U.S. president and the timing of his announcement a week before Super Tuesday stoked chatter he might be jumping into the race. However, putting aside the difficulty of mounting a campaign so late, his status of executive chairman makes it hard to see him entering politics before 2021.
Iger is heralded for buying Marvel, Lucasfilm, and Pixar at prices that now seem like bargains. Disney is the giant of traditional Hollywood, especially after buying Fox. But it has to compete in a rapidly changing media landscape with the likes of Netflix, Amazon, and Apple – tech companies with much bigger balance sheets that do not blink at spending billions on content. Disney has also been hurt by the erosion of its lucrative ESPN division as subscribers have cut the cord.
Disney shares dropped more than 3% after markets closed.
From Your Site Articles
Related Articles Around the Web