amazevr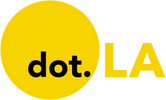 Get in the KNOW
on LA Startups & Tech
X
amazevr
Photo courtesy of AmazeVR
Virtual concerts took off in 2020 when the coronavirus forced musicians to cancel or postpone in-person shows. The looming question is whether the tech startups that raised a ton of cash during the pandemic can keep the momentum going as concerts in the real world return.
It may be a while before that question can be definitively answered. But a new deal struck by West Hollywood-based AmazeVR signals that the music industry is still very interested in virtual shows, especially those that take place in the much-hyped metaverse.
AmazeVR has teamed up with K-Pop juggernaut SM Entertainment to produce VR concerts for the South Korean label's roster of artists. The Seoul-based joint venture, called Studio A, allows AmazeVR to expand its concert production globally by sourcing from some of the most popular Asian music stars. The deal also broadens AmazeVR's content delivery, as concerts will be distributed exclusively through its music metaverse service along with SM's VR service.
Founded in 2015, AmazeVR has been on a tear lately, raising $15 million in January and recently completing a VR concert tour with Megan Thee Stallion. Interestingly, those shows brought fans together in 10 U.S. cities much like a traditional tour. Instead of having people tune in from home, fans gathered in movie theaters, strapped on VR headsets and watched the rapper perform a pre-recorded set.
That approach was partly aimed at introducing VR to fans who may not own a several-hundred-dollar headset, AmazeVR co-CEO Ernest Lee previously told dot.LA. In March, Lee said the 40-person company was bullish on the future of at-home virtual concerts, believing they'll become a meaningful revenue stream for artists.
Others in the industry are less certain. Although the technology behind virtual shows has improved, there are still limitations that prevent them from feeling truly immersive. Artists, for example, can't feed off a crowd. While fans flocked to see stars like Justin Bieber and Ariana Grande in virtual shows, it remains to be seen whether musicians with smaller fan bases can capitalize. Live performance startup Encore, based in Culver City, recently launched a new studio iPhone app with mid-tier artists in mind.
It's important to note there's a wide rage of "virtual shows" these days, from live-streams on laptops to online 3D worlds that turn artists into cartoonish characters. AmazeVR's concerts are of the high-production VR variety. The firm pre-records 3D, live-action videos of artists like Megan and inserts them in computer-generated worlds post-production.
Meanwhile, real life shows are rebounding. Beverly Hills-based Live Nation reported that its first-quarter revenues skyrocketed from $290.6 million in 2021 to $1.8 billion this year. But SM's deal with AmazeVR marks a meaningful endorsement of VR shows as in-person concerts return.
Launched in 1995, SM is one of South Korea's largest entertainment companies and helped popularize the now global phenomenon of K-Pop. Its roster of artists and groups include Girls' Generation, Red Velvet, Exo and Aespa—a new pop girl group that just reached a partnership deal with Warner Records and played their first U.S. live show at Coachella this year.
"We've had a great interest in this market and see the opportunity for our artists in the metaverse," Lee said in a statement. "AmazeVR shares the same vision for this next generation of music."
Related Articles Around the Web
Courtesy of AmazeVR
Sign up for dot.LA's daily newsletter for the latest news on Southern California's tech, startup and venture capital scene.
A Megan Thee Stallion concert is coming to Los Angeles, but the Grammy-winning rapper won't be at the show — at least not physically.
On Monday, Megan announced the launch of a virtual reality concert "tour" that will allow fans in 10 U.S. cities to gather in movie theaters, strap on VR headsets and watch the rapper perform a pre-recorded set. The tour—dubbed "Enter Thee Hottieverse"—is produced by AmazeVR, a West Hollywood virtual reality startup that recently raised $15 million to bring VR concerts to music fans.
Virtual reality concerts have grown in popularity during the pandemic and are emerging as a metaverse-related business opportunity. But whereas other VR shows let fans watch from home, Megan and AmazeVR are betting that fans will want to gather at the same place to share a virtual experience. The startup claims the shows mark the "first-ever" VR concert tour.
"Virtual reality has always been an interest of mine and I'm glad that we'll be able to make history with this experience," Megan, whose real name is Megan Jovon Ruth Pete, said in a statement. "My hotties will get to watch me perform in a completely different and unique way and I appreciate the AmazeVR team for helping me to bring this VR vision to life."
Bringing fans together under one roof is not the only thing that makes AmazeVR's shows different from others, according to the company. AmazeVR will not turn Megan into a cartoon-like avatar, nor simply play a concert film through its headsets. Instead, the firm films 3D, live-action videos of artists like Megan and inserts them in computer-generated worlds post-production. The Megan concert will feature a multi-song set that moves through a series of environments, the company said.
AmazeVR has raised nearly $31 million since launching in 2015, with its most recent fund round co-led by Partners Investment and Murex Partners. The startup was founded by former executives of South Korean messaging app Kakao and also has an office in Seoul.
Cognizant of the ongoing pandemic, AmazeVR said both its VR headsets and the movie theaters will be sanitized before and after each of Megan's shows. In Los Angeles, the tour runs April 5-10 at the AMC The Grove 14 movie theater, with subsequent dates in San Francisco, Chicago, Dallas, Houston, Atlanta, Miami, Charlotte, Washington D.C. and New York.
Megan Thee Stallion - Enter Thee Hottieverse Announcment ID www.youtube.com
From Your Site Articles
Related Articles Around the Web
Wikimedia Commons
AmazeVR, a West Hollywood-based virtual reality startup that allows users to experience musical artists' VR concerts, has secured $15 million in new funding.
The funding round was co-led by Partners Investment and Murex Partners and was oversubscribed within three weeks, according to TechCrunch. The deal takes AmazeVR to nearly $31 million in capital raised since its launch in 2015, with the startup now plotting a Series B raise in early 2022 to fuel further growth, it told the publication. Founded by former executives of South Korean messaging app Kakao, the company has more than 40 employees across its offices in West Hollywood and Seoul.
AmazeVR's platform provides music lovers with a more immersive way to experience concerts from home. Fans can join concerts as avatars, come face-to-face with artists, and hang out with other users, co-CEO Ernest Lee told TechCrunch. AmazeVR is rolling out its first commercial VR concert this spring by bringing Grammy-winning rapper Megan Thee Stallion's show to select AMC Entertainment theaters across the U.S.
"Our goal is for the technology to be so good that it becomes invisible so that the fan's memory is not that of a great VR experience, but it's that they actually came face-to-face with their favorite artists in fantastical immersive environments, blurring the lines of reality," Lee said.
AmazeVR isn't the only L.A.-based VR firm to raise money recently. Concert livestreaming platforms Wave, Moment House, LiveXLive and LoopedLive, among others, have received investments over the past couple years as live concerts faded and artists went searching for another way to reach their audiences.