encore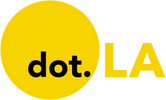 Get in the KNOW
on LA Startups & Tech
X
encore
Photo courtesy of AmazeVR
Virtual concerts took off in 2020 when the coronavirus forced musicians to cancel or postpone in-person shows. The looming question is whether the tech startups that raised a ton of cash during the pandemic can keep the momentum going as concerts in the real world return.
It may be a while before that question can be definitively answered. But a new deal struck by West Hollywood-based AmazeVR signals that the music industry is still very interested in virtual shows, especially those that take place in the much-hyped metaverse.
AmazeVR has teamed up with K-Pop juggernaut SM Entertainment to produce VR concerts for the South Korean label's roster of artists. The Seoul-based joint venture, called Studio A, allows AmazeVR to expand its concert production globally by sourcing from some of the most popular Asian music stars. The deal also broadens AmazeVR's content delivery, as concerts will be distributed exclusively through its music metaverse service along with SM's VR service.
Founded in 2015, AmazeVR has been on a tear lately, raising $15 million in January and recently completing a VR concert tour with Megan Thee Stallion. Interestingly, those shows brought fans together in 10 U.S. cities much like a traditional tour. Instead of having people tune in from home, fans gathered in movie theaters, strapped on VR headsets and watched the rapper perform a pre-recorded set.
That approach was partly aimed at introducing VR to fans who may not own a several-hundred-dollar headset, AmazeVR co-CEO Ernest Lee previously told dot.LA. In March, Lee said the 40-person company was bullish on the future of at-home virtual concerts, believing they'll become a meaningful revenue stream for artists.
Others in the industry are less certain. Although the technology behind virtual shows has improved, there are still limitations that prevent them from feeling truly immersive. Artists, for example, can't feed off a crowd. While fans flocked to see stars like Justin Bieber and Ariana Grande in virtual shows, it remains to be seen whether musicians with smaller fan bases can capitalize. Live performance startup Encore, based in Culver City, recently launched a new studio iPhone app with mid-tier artists in mind.
It's important to note there's a wide rage of "virtual shows" these days, from live-streams on laptops to online 3D worlds that turn artists into cartoonish characters. AmazeVR's concerts are of the high-production VR variety. The firm pre-records 3D, live-action videos of artists like Megan and inserts them in computer-generated worlds post-production.
Meanwhile, real life shows are rebounding. Beverly Hills-based Live Nation reported that its first-quarter revenues skyrocketed from $290.6 million in 2021 to $1.8 billion this year. But SM's deal with AmazeVR marks a meaningful endorsement of VR shows as in-person concerts return.
Launched in 1995, SM is one of South Korea's largest entertainment companies and helped popularize the now global phenomenon of K-Pop. Its roster of artists and groups include Girls' Generation, Red Velvet, Exo and Aespa—a new pop girl group that just reached a partnership deal with Warner Records and played their first U.S. live show at Coachella this year.
"We've had a great interest in this market and see the opportunity for our artists in the metaverse," Lee said in a statement. "AmazeVR shares the same vision for this next generation of music."
Related Articles Around the Web
Photo courtesy of Encore
Live performance app Encore, co-founded by rapper Kid Cudi, wants to put concerts in people's pockets.
The Culver City-based company is among a bunch of virtual concert startups to emerge as the pandemic forced musicians to cancel or postpone in-person shows. But unlike competitors that are producing shows for virtual reality headsets or putting pay-per-view concerts on computers, Encore is betting fans will watch their favorite artists on smartphones. Think of it as a higher quality Instagram Live, with artists performing before augmented reality (AR) backgrounds and video chatting with fans.
A screenshot of Encore's Studio app for iPhone.
Photo courtesy of Encore
"What's disruptive about what we're doing is it is mobile live performance," Encore co-founder and CEO Jonathan Gray told dot.LA. "It's free [for the artist] in your pocket, everywhere you go. And I think that's ultimately the vision of the company."
Founded in 2020, the startup previously required artists to use both an iPad and iPhone to set up a show, with the more powerful tablets ensuring better production quality. But the iPad requirement proved to be a barrier for artists who couldn't afford one, Gray said. Encore brings artists to its physical studio to perform on a greenscreen stage, too, but the company wants Encore shows to feel less like formal productions. They'll ideally be something an artist does casually—and frequently—to engage with fans and make money in a lower stakes environment.
"The vision of the company, and the way we will get scale, is with artists doing stuff on their own," Gray said. "I think as soon as it's on your phone, as soon as you can be going live in a minute, you're totally changing what it means to go live."
Admission is cheap, but Gray said fans collectively spend a lot of money during a show. Middle-tier artists who have relatively smaller but engaged fan bases have racked up several thousand dollars during an Encore show—without booking a venue or hiring a production team.
"There's this completely untapped part of the music industry that has tons of engagement, but the engagement is on social [media]," Gray said. "Ultimately, your superfans can only stream on Spotify so many times. And even though you have super fans, how many of them are going to show up to a single city on a single night? Not that many."
The new Encore Studio App lets artists design AR stages, add custom artwork and incorporate visual effects to turn basic spaces into more visually compelling backdrops. Other features include live polls, "backstage pass" video chats, and "clap goals," in which artists can, for example, entice fans to spend more to hear new music.
Encore has raised $9 million in seed funding so far from investors like Battery Ventures, 468 Capital and Parade Ventures. The company has 14 employees and has facilitated 200 live shows since its first app went live in February. Roughly 2,000 artists have registered with Encore, which shows performers are interested but haven't tried it, Gray said. That's a big reason why the company is removing the iPad obstacle.

"You can actually get from downloading the app to having your own AR world and going live in like two minutes," Gray said. "Before—it was not two minutes."
From Your Site Articles
Related Articles Around the Web