Photo by Sam Blake/ dot.LA
A new billboard sloganeering "stranger than fiction" appeared on Sunset Boulevard in Silver Lake this week, one of several across Los Angeles advertising Documentary Plus (styled Documentary+), a new free streaming service that launched Thursday.
With already-released films from directors Spike Jonze, Kathryn Bigelow and Werner Herzog, Documentary Plus offers exactly what it sounds like, in both long- and short-form.
The new service is a joint venture between XTR, a Silver Lake-based non-fiction film studio, and the late Tony Hsieh, founder of Zappos. Hsieh invested $17.5 million in October, a month before his untimely death.
And while there's no exclusive programming now, XTR founder Bryn Mooser, a two-time Academy Award-nominated filmmaker and entrepreneur, has big plans to compete in a market dominated by Netflix, Disney Plus and other heavy hitters.
Mooser wants XTR to be to documentaries what A24 is to indie film and Pixar is to animation. And it has some heavy hitters behind it, backed by Airbnb co-founder Joe Gebbia, television writer Norman Lear and former AOL CEO Tim Armstrong.
"I set out to build the best documentary studio in the world," he said. This year, XTR is sending eight films to the Sundance Film Festival – comprising 60% of the documentaries accepted into the U.S. competition.
He said XTR will be on the lookout for potential acquisitions for Documentary Plus at Sundance, which begins as a digital event on Thursday.
"Docs are driving cultural conversation," said Mooser, a fifth-generation Angeleno who previously founded RYOT, a Venice-based media company at the nexus of documentary film, VR and AR. "People are talking about 'The Last Dance' or 'Tiger King' or 'Heaven's Gate' or 'The Vow' more than they're talking about 'CSI: Miami.'"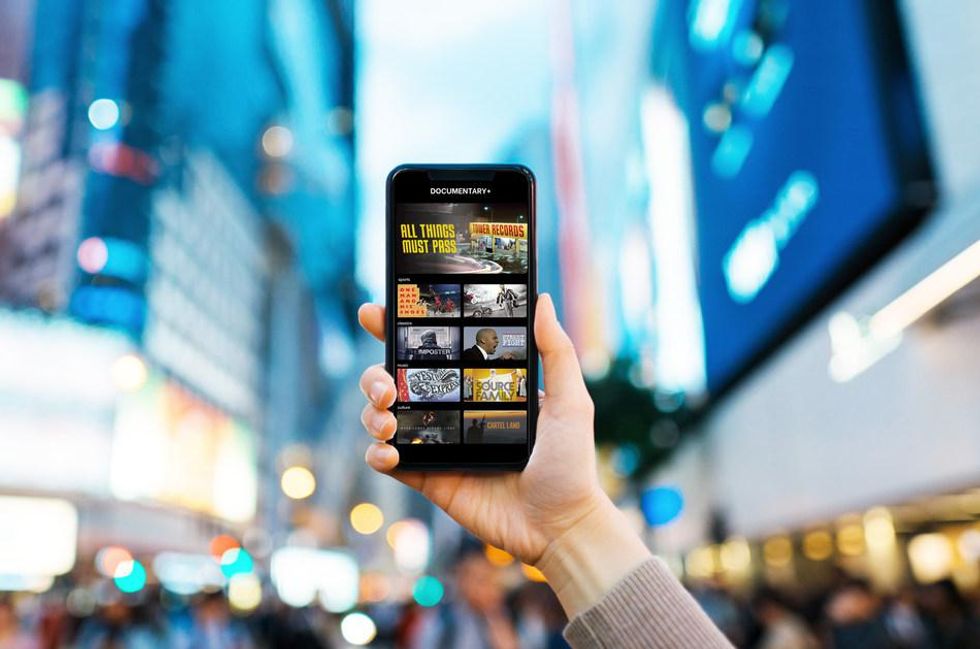 The streaming service will be ad-supported and available on all streaming platforms, the web and mobile devices.

Mooser said he's enthused by the growing crop of documentary-makers empowered by the 4K and 8K smartphone super-cameras in their pockets.
"Technology has enabled a new generation of artists to become filmmakers," Mooser said.
Documentary Plus' initial library will also include features about icons including Michael Jordan, Janis Joplin and Neil Armstrong; and fare from lesser-knowns and of a more experimental variety.
Streaming is a crowded market. Beneath the big players waging the streaming war — such as Netflix, Disney Plus, HBO Max and Peacock — numerous niche services are fighting for their patch. Mooser sees an opportunity in being the go-to destination for viewers in the mood for a doc.
"To me this is about building a culture," Mooser said. "It's about building a community and it's about really starting to build a brand around Documentary Plus that people love and want to be a part of."