EVgo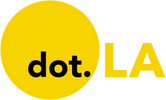 Get in the KNOW
on LA Startups & Tech
X
EVgo
Courtesy of Rivian
This is the web version of dot.LA's daily newsletter. Sign up to get the latest news on Southern California's tech, startup and venture capital scene.
To say that it has not been a good week for the markets would be an understatement. In the last 5 days, the Dow is down 5.97%, the Nasdaq-100 is down 10.32%, and the S&P 500 is down 7.85%. The news is grim no matter which index you look at, but tech—especially crypto (RIP)—has been hit particularly hard.
I'm not going to spend too much space here asking why, (COVID-19, War in Ukraine, inflation and looming interest rate hikes are all good guesses), but I do want to take a look at Southern California electric vehicles stocks and compare them to the rest of the market.
Spoiler alert: It's ugly.
Let's start with Rivian, which I wrote about earlier this week when Ford announced its intent to dump eight million shares of the Irvine-based EV company. Since that news broke Rivian has only continued to slide and is down another 13% today. Shares have lost 40% over the past five days.
That's a lot of value by any measurement, but even mighty Tesla—a company that is on pace to make 1.5 million cars this year—has spent the last five days in a 21% freefall (Elon buying Twitter is also a factor here). Lucid, the other big Bay Area EV company, is down 29.41% since last Thursday. Whether or not Rivian's stock price is completely divorced from its underlying business fundamentals is hard to gauge. Their earnings call this afternoon indicated that management still thinks they can hit their (already scaled back) production targets. And the news about their factory in Georgia remains optimistic. Whether that has any impact on their stock price in this market in the short term is anyone's guess.
Los Angeles-based Faraday Future is also taking an absolute bath. Share price is down 90% from its all-time high in January 2021, losing 58.51% over the past month. The company, which is embattled to say the least, has yet to begin selling a production vehicle. While reports from earlier this year suggested the worst of the upheaval may be behind the EV hopeful, it appears investors are not convinced. With a carousel of seemingly never-ending leadership shakeups, it's not hard to understand why. But if the company can deliver on its promises and begin selling vehicles as early as this fall, maybe the current price of $1.78/share will look like a steal.
It's not just electric vehicle manufacturers taking a beatdown. EVgo, the electric vehicle charging company, released a disappointing Q1 earnings report yesterday, in which the company missed earnings targets due to lower-than-expected sales numbers. Their stock has fallen 62.58% over the past 6 months, including a 6.32% drop today on the heels of the earnings report. However, the earnings report also affirms that the company is still anticipating $48-$55 million in sales for 2022. For comparison, they did $7.7 million in 2021.
Had enough doom and gloom yet? Ok one more. Romeo Power. Down 80% over the past 6 months, 25.28% in the last 5 days. However, the electric delivery vehicle company released Q1 earnings on Monday, which seemed largely positive. The company made $11.6 million in revenue (up $10 million compared to Q1 2020), meeting expectations. The revenue expansion came almost entirely from sales, and is projecting $40-50 million in revenue for 2022.
What's the takeaway here? Market is down bad. Tech is down real bad. SoCal EV sector is down worst of all, despite some encouraging Q1 earnings reports and a global market for EVs that doubled in 2021. If you can weather storm, there may be better days coming, but predicting where the bottom lies is beyond my pay grade.— David Shultz

Image courtesy of EVgo
Subaru has chosen Los Angeles-based EVgo as its preferred electric vehicle charging network provider in the U.S., signaling the Japanese automaker's continued move into the EV market.
The partnership arrives three months after Subaru rolled out its first all-electric vehicle, the 2023 Solterra SUV, at November's Los Angeles Auto Show. Solterra drivers will have access to the EVgo network, which includes more than 800 public fast-charging locations in 35 states, as well as more than 46,000 public chargers through EVgo's "roaming partners" across the U.S.
EVgo, which opened a 4,000-square-foot "innovation lab" in El Segundo last year, operates one of the broadest EV charging networks in the country. The company claims that more than 130 million Americans, and 80% of Californians, live within 10 miles of an EVgo charger, which can charge electric vehicle batteries up to 80% in 15-to-45 minutes. EVgo's network is also powered by 100% renewable energy.
Subaru isn't the first carmaker that EVgo has partnered with. Last year, it teamed with General Motors to help the Detroit giant build out its nationwide EV charging network—part of GM's transition to an all-electric vehicle lineup by 2035.
In July, EVgo became a publicly traded company on the Nasdaq after merging with a special purpose acquisition company (SPAC).
LA's EVgo Will Work with GM on Its Nationwide Electric Vehicle Charging Network
For better or worse (probably worse), Los Angeles is a car city, so it's perhaps not surprising that most of the innovation in cleantech from the region comes out of the electric vehicle space. But there's more going on in L.A. beyond EVs. Companies are innovating in everything from construction, to upcycling, to the consumer energy grid to cut carbon and make the future more sustainable. Here's a quick list of some of the companies we thought made the biggest moves in 2021.
Eve Energy Ventures Inc (Xeal)
Eve Energy Ventures is an electric vehicle charging company. Also known as "Xeal," the Venice-based corporation provides charging stations for apartments and workplaces. In October this year, the company announced that it raised $14 million to install upwards of 10,000 new charging stations across the United States. What sets Xeal apart from other charging tech is that their chargers do not require Wi-Fi connectivity between the vehicle and the charger. Instead, the company relies on another emerging technology: blockchain. Users download the app and receive a cryptographic token that shows the location of all Xeal chargers, and then the chargers themselves can authenticate the token without the need for Wi-Fi, which can be hard to come by in concrete parking structures.
Enervee
Enervee is a company that rates appliances and products based on their energy efficiency. Retailers can then sell products in Enervee's store where scores appear next to products to try to help consumers make more efficient purchases. The Venice-based software company allows retailers to sell products at discounted rates that are made possible by applying Energy Saving Instant Rebates at the time of purchase. The ultimate idea is to help consumers find the most energy efficient products and buy them at the lowest cost possible, from washing machines to automobiles. This year, Enervee announced a financing partnership with San Francisco-based fintech company One that allows consumers expanded financing options for their energy efficient purchases, mostly focused on lowering monthly payments. The State of California and Southern California Gas Company (SoCalGas) are also participating in the financing program.
EVgo
Another EV charging company, EVgo made headlines over and over this year for building strategic partnerships with giants like General Motors, Uber, Tesla, and BMW. The company also won grants and funding from various state governments, including California, to expand their charging station offerings. The Los Angeles-based company boasts that 80% of all Californians live within 10 miles of one of their fast chargers, and the company has more than 800 stations nationally across 34 states. Last week, the company announced that their PlugShare app surpassed 1 million downloads in 2021. With electric vehicles forecasted to make up half of all vehicles by the end of the decade, EVgo's could wind up on this list several more times in coming years.
Heliogen
Heliogen Inc. makes a concentrated solar energy system that uses a series of mirrors to concentrate sunlight into a small area and produce steam. In addition to heat and power, this year the Pasadena-based company announced a partnership with Bloom Energy Corporation to use their technology to produce green hydrogen energy as well. If that wasn't enough, Heliogen also unveiled an autonomous robot that helps install and maintain concentrated solar energy plants. With backing from Bill Gates, the company is reportedly planning to go public via a 2-billion-dollar SPAC deal with Athena Technology Acquisition Corp.
Connect Homes
Connect Homes specializes in prefabricated home building. Unlike traditional construction practices, prefabs offer easier installation and drastically reduce the carbon needed to complete a build. dotLA has previously covered Plant Prefab, but Connect Homes takes the spot on this list for its grand aspirations to actually replace traditional construction techniques. With a former Apple exec, Greg Leung CEO, the Los Angeles-based prefab company is growing at record levels and can now complete an entire house in less than a month. Combined with a focus on cutting edge insulation and energy efficiency, Connect Homes is building houses that cost less carbon up front and save energy after installation as well.