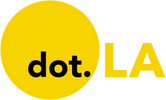 Get in the KNOW  
  on LA Startups & Tech  
X
Courtesy of Rivian
Rivian Shares Plummet After Ford Dumps 8 Million Shares
David Shultz
David Shultz reports on clean technology and electric vehicles, among other industries, for dot.LA. His writing has appeared in The Atlantic, Outside, Nautilus and many other publications.
03:58 PM | May 09, 2022
Rivian shares continued their downward slide Monday after stockholder Ford Motor Company announced that it is dumping 8 million shares in the Irvine-based electric truckmaker.
---
Over the weekend, it emerged that the Detroit auto giant plans to reduce its position in Rivian, which totaled 102 million shares, after it was released from a six-month lockup period in the wake of Rivian's November initial public offering.
In turn, Rivian's stock started the week's trading by continuing its months-long decline, shedding another 21% on Monday and retreating ever further from the autumn highs that briefly made it one of the world's most valuable automakers. The company's shares closed at $22.78, on a day when the tech-heavy Nasdaq exchange it trades on fell 4.3% amid an ongoing stock market selloff.
To be clear, Ford's retreat doesn't mean it is bailing on its Rivian investment entirely; the Detroit automaker still owns 94 million shares in Rivian and, alongside Amazon, remains one of the largest investors in the electric truck and SUV manufacturer. But it does see a major Rivian backer limiting its exposure to the stock in the face of production setbacks and vehicle price hikes brought about by rising costs and supply chain woes.
Despite those setbacks, Rivian announced last week that it had secured $1.5 million in tax incentives to begin construction on a new auto plant in Georgia that is expected to add 400,000 vehicles to its annual production capacity. If the company can achieve anywhere close to that level of production in the next five years, Rivian could finally prove a real rival to Tesla and other EV competitors.
Rivian is set to release its first-quarter earnings report on Wednesday. Should the company's performance meet or exceed expectations, it could help stem its stock's downward momentum and calm the nerves of jittery investors; if not, Ford's decision could be a harbinger of things to come.
David Shultz
David Shultz reports on clean technology and electric vehicles, among other industries, for dot.LA. His writing has appeared in The Atlantic, Outside, Nautilus and many other publications.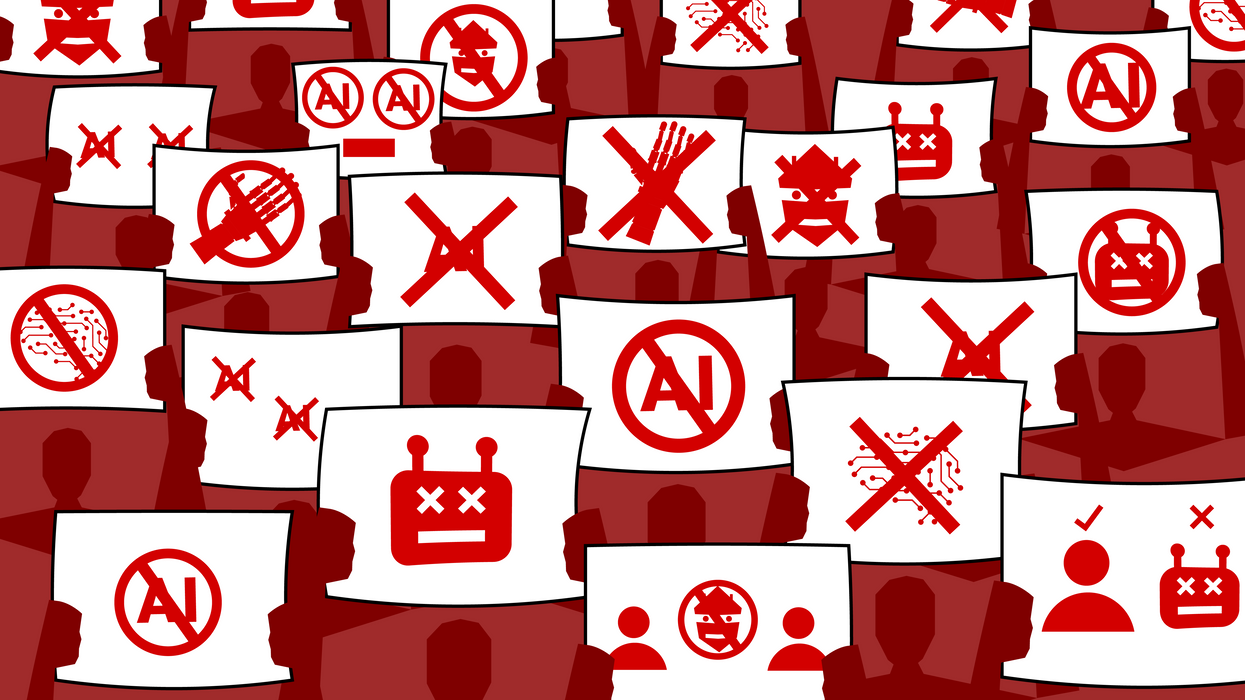 Evan Xie
This is the web version of dot.LA's daily newsletter. Sign up to get the latest news on Southern California's tech, startup and venture capital scene.
On this week's "Succession," Roman Roy flew to Burbank and met with the head of Waystar Studios, pressing them to greenlight more IP-driven films from major franchises. In the show's fictional alternate reality, Roy is reacting specifically to the looming failure of sleepy robot-themed sci-fi tentpole "Kalispitron," and the desperate short-term need to artificially boost the company's stock price. Still, the scene itself has strong roots in our current business landscape. With media, telecom, and tech companies having recently spent billions creating and selling consumers on shiny new streaming platforms, they now need to actually deliver the quality content they've spent the last few years promising and promoting.
Sadly, negotiations between the Writers Guild of America (WGA) and the Alliance of Motion Picture and Television Producers (AMPTA) – representatives for Hollywood studios and the conglomerates that own them – ended without an agreement on Monday night. This has led to a writers' strike threatening to shut down large sectors of the entertainment industry, with picket lines currently active across Los Angeles and New York.
Points of Disagreement
Some of the points of contention between the writers and the studios and networks hiring them go back several years now, if not decades, including debates about the minimum staff you can hire for a writers room and residual rates based on viewership.
Beyond these ongoing debates, which have largely been part of talks between writers and the industry since the last WGA strike in 2007, AI chatbots have also become a major point of this round of WGA-AMPTP negotiations. The WGA proposed new regulations around the use of AI, including guarantees from studio owners that it won't be used to write or rewrite source material or literary material.
This means no asking chatbots for movie pitches which are then handed off to human writers for a polish, and no asking a chatbot to do its own pass on a script. The AMPTP rejected this proposal; their counter-offer was annual meetings between creative executives and writers to discuss the use of the technology. This was received particularly negatively by WGA members; on Twitter, "Into the Spider-Verse" and "21 Jump Street" vet Phil Lord called the AMPTP counterproposal "unserious."
Speaking to The New York Times last month, screenwriter and Writers Guild negotiating committee member John August summarized the WGA's concerns as "The Nora Eprhon Problem." (It's named for the late, legendary journalist-turned-screenwriter, who wrote "When Harry Met Sally," "Heartburn," "Sleepless in Seattle" and many other classics.) If it's some day possible to feed all of Ephron's work into a computer and get a new script that sounds like she wrote it… how do we fairly compensate the original writer? And would that meant the end of screenwriting as a profession?
The Writers Most Affected By AI Chatbots
It's perhaps unsurprising that Hollywood writers are among the first organized labor groups pushing back against AI tools. The entertainment industry is famous for its attempts to sideline writers and squeeze them for every drop of their earnings. In 1996, John Gregory Dunne famously wrote "beating up on screenwriters is a Hollywood blood sport" while legendary producer Irving Thalberg memorably said "the most important person in the motion picture process is the writer… and we must do everything in our power to prevent them from ever realizing it."
But this isn't just about the threat of using a computer to write the next "Tár" or hailing ChatGPT as the new Tyler Perry. It's unlikely the top creators with large fanbases will be replaced by famous computers, at least in the short-term. These changes will likely impact the lower levels of the industry first, with executives seeking out the kinds of content that can be downgraded in quality by 5-10% without audiences noticing or minding too much. Over time, more and more of entertainment becomes dull and homogenized, perhaps wtihout most of the audience even consciously noticing the change.
However the AI debate shakes out for the WGA, this process will very likely have far-reaching effects. Actors union SAG-AFTRA is considering similar rules around the right to use AI tools trained on an actor's work to generate original performances, especially voice-only performances. As more and more employees in various industries suddenly find themselves competing with chatbots for jobs, the precedent set by the WGA-AMPTP negotiation could reverberate over the next several years or decades.
Max Merger and AI Incompetence Favor Writers
Fortunately for writers, they do seem to have picked a fertile moment for negotiations, now that their employers are facing the Waystar Studios issue. In just a few weeks, HBO Max and Discovery+ will merge into a brand new extremely high-profile streaming platform, dubbed simply "Max." By the management team's own admission, Max sits at the very center of WBD's overall post-cable strategy. Back in March, WBD CFO Gunnar Wiedenfels called the new service "an absolutely critical milestone" and "one of our big, big priorities for this year."
And while ChatGPT is certainly impressive technology… it's not quite ready to write the "Succession" finale or a new season of "Hacks" just yet. AI can take tests, and can hold up its end of the conversation, and can even sometimes make you feel like you're speaking to a real person. But it's not particularly funny or skilled at storytelling, and simply by virtue of not having any sensory or life experiences, it doesn't have much of a personality. It can write a sentence but can it write an insightful sentence? Can it have an insight? These are still theoretical questions.
Despite relying on studios for jobs, this gives writers a certain degree of natural leverage. In April, Netflix co-CEO Ted Sarandos assured investors that the company still had a "robust slate" of content stored up to release in the event of a writers strike. But even a vault full of "Indian Matchmaking" spinoffs isn't going to last forever. Some form of agreement will need to be reached before subscribers begin bailing on the streamers that run out of content or start churning out lower-quality shows.
Though nothing is for certain, most early indicators make it seem like the strike could last for a while. With the WGA publicly releasing its list of proposals and AMPTP's responses, it's become clear that the two groups remain far apart in terms of their expectations.
Lon Harris
Lon Harris is a contributor to dot.LA. His work has also appeared on ScreenJunkies, RottenTomatoes and Inside Streaming.
02:16 PM | March 02, 2023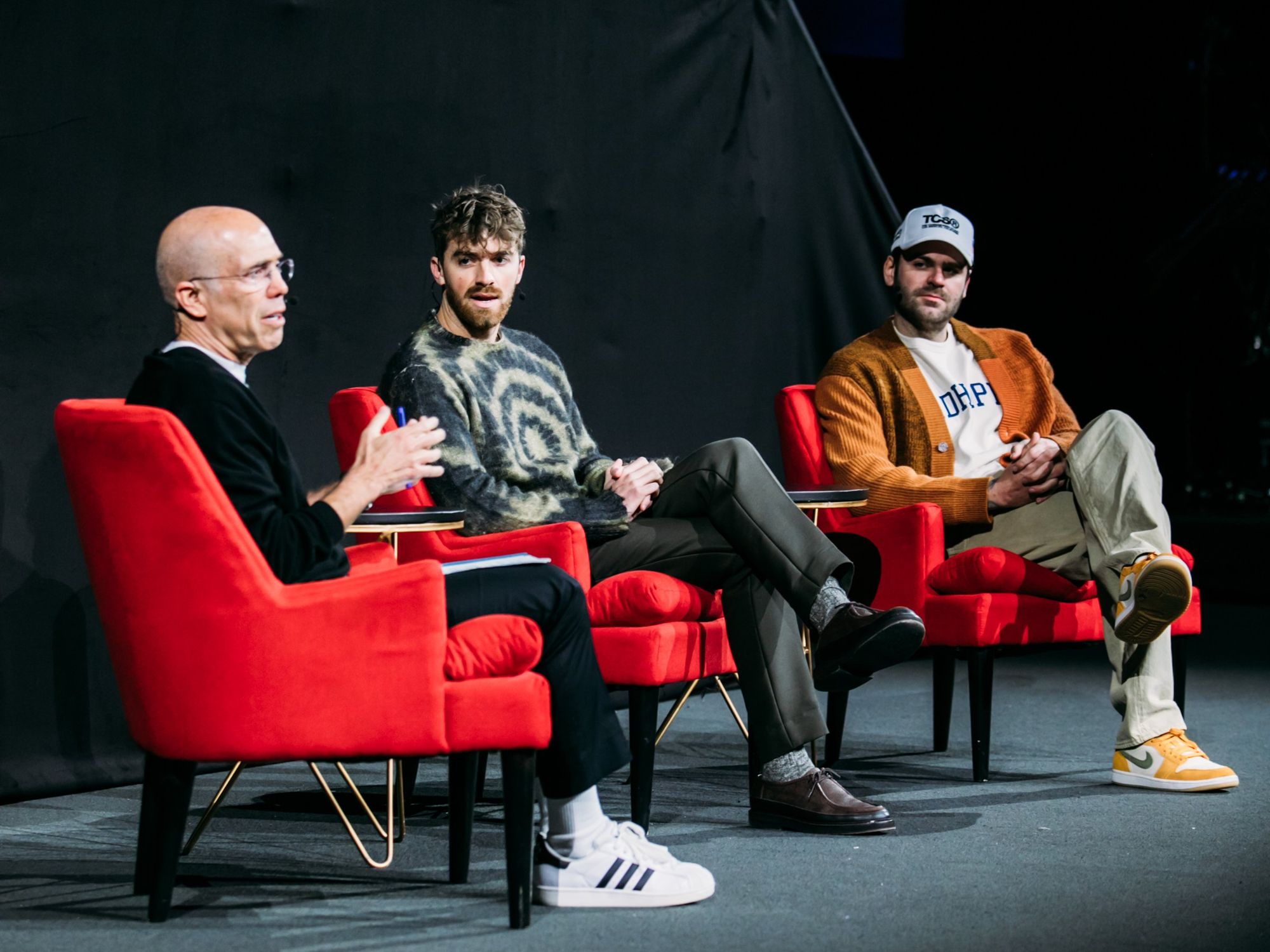 Clark Studio
On Thursday, Upfront Ventures hosted its 2023 Summit and music icons Alex Pall and Drew Taggart of The Chainsmokers hit the stage, not to perform, but instead to discuss their venture journey.
The duo launched MantisVC, a Marina Del Rey-based early stage tech venture fund in 2019.
Pall and Taggart shared the stage with WndrCo's managing partner Jeffrey Katzenberg to dive deeper into what their music career has taught them and how it translated over to their venture firm.
Here are some of the most important takeaways:
The duo believes hustle is more important than talent to achieve success.
"There's just so much content out there that's just happening all the time for no reason," Taggart said. "There's just so much to pay attention to and if you have to wake up every day, and think out what your angle is going to be, try stuff, have it not work. You have to accept defeat so frequently and still get up and do it."
Creating music was their foray into building communities.
"I think we have some real insight into how to build that community and tell that story because essentially, that's all we're trying to do," Pall said. "No matter what your business is, you're telling the story about something that you think is important that someone else needs and will enjoy."
Building connections and having conversations with pioneers in the space helped them launch MantisVC.
"Humility and being self aware are two of our strengths," Taggart said. "I think knowing what we don't know is a big part of how we've gotten to where we are, and with the support of people around us, and the relationships we built, we understood that we were going to have to go out and prove to the world that we were serious about this and we respected the people that have come before us and the people that are doing it right now."
VCs should offer all their founders support.
"When you're building something early on, you want that support, that hands-on feeling and the purpose of Mantis isn't necessarily right now to replace the incredible institutional investors that exist out there and have been around for a while," Pall continued.
"But we want to be the Robin to their Batman, and we think there's a way that we can kind of partner with everybody in the space and provide our founders that holistic support they need. It's inspiring to work alongside people that share that same energy and we're constantly working on ourselves and I feel like it takes a really special type of human being to be successful in this world. Level of grit and determination and something that's continually fueled us and we want to invest in people like that."
Feedback is necessary and essential to create successful products and businesses.
"Similar to products or services that you're building, it's important to get real life feedback out there and iterate on those things," Taggart said. "And there's really just no substitute for that."
Pall added, "I think for some reason in our culture, it's become an issue for people just to be straightforward and say no, about things and give honest feedback and, and move on. I think we can all learn a lot from just having more honest conversations with each other."
Never lose sight of your core audience and mission as a company.
"Never forget what your core product is and what people love about that and make sure that every piece of innovation is derivative of that," Taggart said. "I see a lot of friends of ours that have had really successful companies start to build ancillary projects that don't really feed their core audience that they're just making to compete with their competition. We do the same thing in songwriting, and you can never lose sight of what people love about you."
Decerry Donato
Decerry Donato is a reporter at dot.LA. Prior to that, she was an editorial fellow at the company. Decerry received her bachelor's degree in literary journalism from the University of California, Irvine. She continues to write stories to inform the community about issues or events that take place in the L.A. area. On the weekends, she can be found hiking in the Angeles National forest or sifting through racks at your local thrift store.