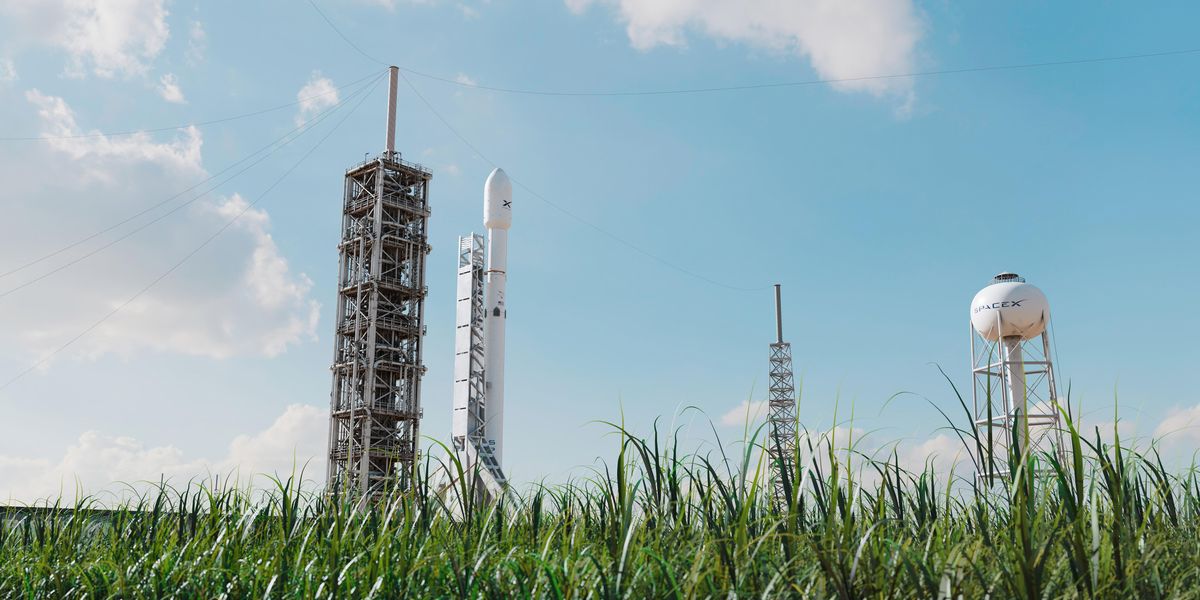 This is the web version of dot.LA's daily newsletter. Sign up to get the latest news on Southern California's tech, startup and venture capital scene.
It's been a rocky few days for rocket makers Elon Musk and Jeff Bezos, who both saw their space-bound prototypes catch fire and explode (respectively) during launch.
In the past week, SpaceX's prototype of its spaceship burst into flames, igniting a brush fire and Blue Origin's test capsule rocket exploded in midair after launch.
---
There are sizable financial and safety risks to any launch and although losing a craft is certainly one way to troubleshoot for issues, it's never great when a rocket blows up, even in the most controlled environments. But the ugly incident that took place over the weekend at SpaceX's facility in Boca Chica, Texas forced the company to face the question: What happens when a rocket explodes, igniting a fire that incinerates protected lands – and how responsible are aerospace companies for preventing or rectifying these type of disasters?
Here's what happened at Starbase: While testing a prototype of its Starship craft Sept. 8, SpaceX successfully lit all six boosters in a static fire, – but when it fired the upper boosters, white-hot debris was flung in all directions, spurring a brush fire that burned 68 acres including the Las Palomas Wildlife Management Area, a more than 3,000-acre nature preserve nestled in the Rio Grande Valley. Somewhat fortunately for the critters there, a lot of marshy ground helped fire crews tamper down the blaze.
Wildlife biologist Stephanie Bilodeau told local TV outlet KGRV, "I do think SpaceX has some mitigation in regard to this to make sure that this isn't a regularly occurring thing because small fires out there can very quickly turn into large fires."
But mitigation isn't reparations, and it's unclear if SpaceX will have to pay any fines. Texas Parks and Wildlife didn't immediately return dot.LA's request for comment, and neither did environmental advocates at the nonprofit World Wildlife Foundation.
Worth noting that SpaceX of course isn't the only launcher to set accidental fires, which are a big risk in any arid Southwestern launch environment; though it did start a brush fire at Vandenberg Air Force Base in 2018 and again the following year.
There's one small hope for the wetlands – the Federal Aviation Administration is the gatekeeper to future orbital launch licenses for SpaceX, and it could demand Musk's company (and others) take more steps to prevent brush fires. But the FAA knew about the 2019 fire and still certified SpaceX for launches and, well, here we are.
The U.S. Fish and Wildlife Service also had to okay SpaceX's operations in Texas and partly agreed to cosign because SpaceX promised it would abide by a Department of Transportation act that limited its "constructive use" of protected lands.
"The argument against Starbase was never that Spaceflight shouldn't happen. Rather: SpaceX's site was inadequately sized and situated to minimize environmental externalities and that those impacts were not properly disclosed," environmental writer ESG Hound angrily tweeted. "This is evidence of that argument being correct."
Estuaries and protected areas like Las Palomas already are staring down the barrel of climate change forcing temperatures higher and completely wrecking their ecosystem, and that's an uphill battle without billionaire's space toys literally blowing up their spot.
Whatever people might think of these protected areas, even if they're convinced they're just stupid and wet, the whole point is they're supposed to be insulated from this kind of danger. And it wouldn't be hard for SpaceX (and other launch companies) to invest some of their billions into an infrastructure that could contain future explosions or, at the very least, stop a fire's spread.
In West Texas, Blue Origin's rocket exploded midair during a test launch of its New Shepard capsule. Amazon owner Jeff Bezos' rocket venture is struggling to catch up to SpaceX, and to its credit, this is the first launch "anomaly" (space speak for "oopsie") it's seen since 2015.
Not a great look for either billionaire engaged in what is essentially a three-man space race (counting Richard Branson's Virgin Orbit) to beat each other and the United Launch Alliance group to the cosmos. Bezos and Musk's feud is now the age of a legal adult (allegedly, they started spurning each other in 2004). For over a decade the two have been competing for launches, and of course, talking trash on Twitter about whose rockets are the biggest and best – recall that time Musk joked Bezos "can't get it up (to orbit)" after Blue Origin protested NASA awarding SpaceX yet another launch contract?
Whatever schadenfreude we may feel in watching the pet projects of the world's most prominent billionaires blow up in their faces is offset by the outsized environmental costs their attempts to colonize space are having on the planet we're currently inhabiting.
But between these blow-ups and NASA's Artemis delayed launch, this space nerd is getting antsy – get it together so we can rally around a successful liftoff milestone, space billionaires! SpaceX has another shot at a launch Sept. 13, sending 54 Starlink satellites into orbit on a Falcon 9, so eyes peeled for how that goes.- Samson Amore