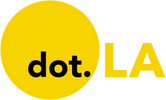 Get in the KNOW  
  on LA Startups & Tech  
X
Sam Blake
Sam primarily covers entertainment and media for dot.LA. Previously he was Marjorie Deane Fellow at The Economist, where he wrote for the business and finance sections of the print edition. He has also worked at the XPRIZE Foundation, U.S. Government Accountability Office, KCRW, and MLB Advanced Media (now Disney Streaming Services). He holds an MBA from UCLA Anderson, an MPP from UCLA Luskin and a BA in History from University of Michigan. Email him at samblake@dot.LA and find him on Twitter @hisamblake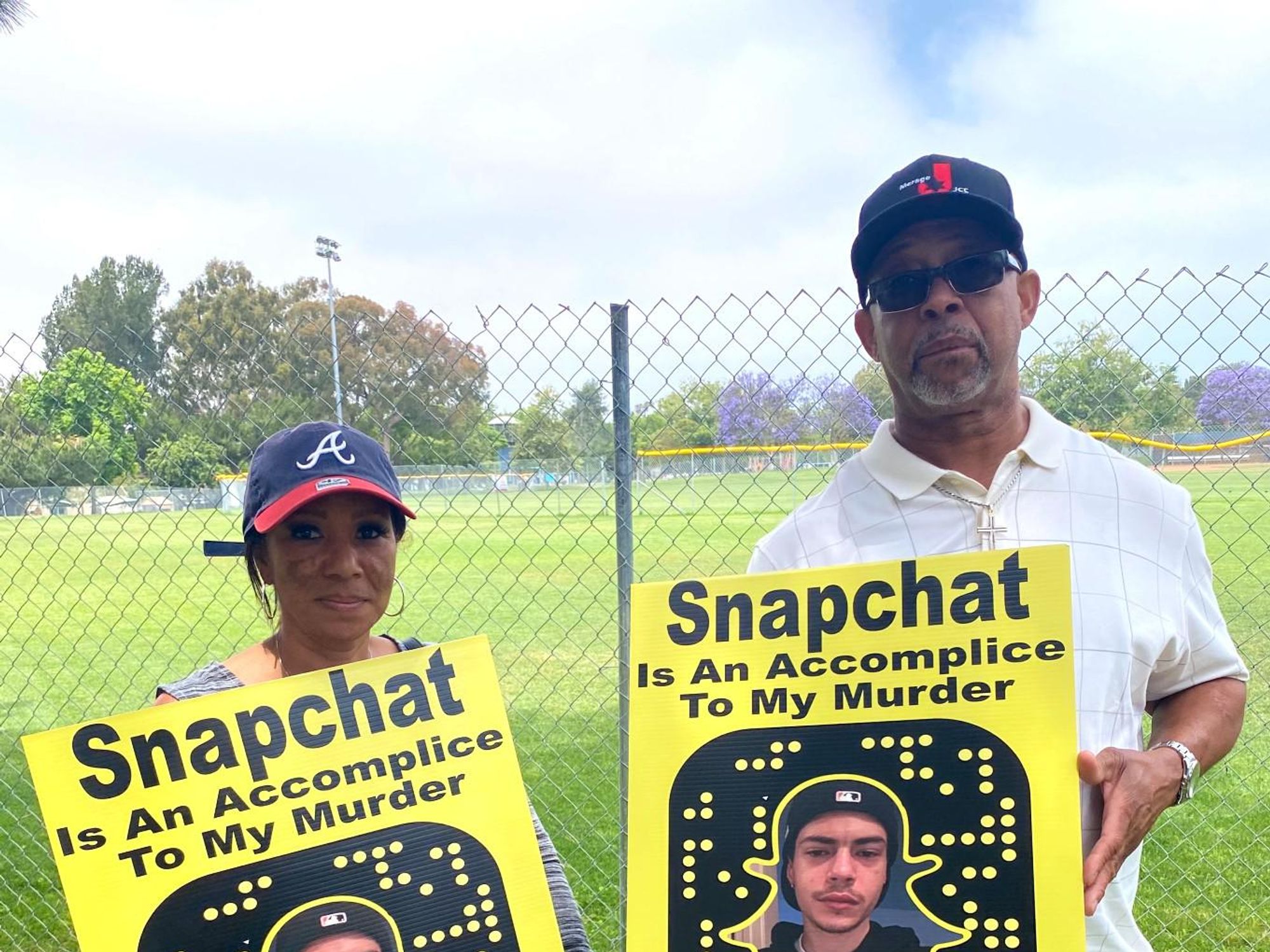 Photo by Sam Blake/ dot.LA
"Snapchat has given drug dealers an organic ecommerce platform," Amy Neville shouted into her megaphone.

Neville is one of dozens of parents who marched Friday to Snap's headquarters to protest the role they feel Snapchat played in the deaths of their children.
The protest was organized by a coalition of grassroots advocacy groups and parents who share a similar, sad story: Their kids had used social media apps including Snapchat and TikTok to connect with drug dealers, from whom they sought to purchase prescription pills like Oxycontin and Percocet. Instead, they unknowingly received fentanyl, a highly potent synthetic opioid that killed them.
---
"Corporate greed and the almighty dollar are more important to Mr. Evan Spiegel than our dead children," shouted Jaime Puerta, who lost his son Daniel to fentanyl poisoning in April 2020 at the age of 16.
Among the marchers and speakers was Dr. Laura Berman, a high-profile therapist who's shared advice on daytime programs including Dr. Oz, and her husband Sam Chapman. Their 16-year-old son Sammy died in February of poisoning from fentanyl that he took after purchasing what he thought was Oxycontin through Snapchat, Chapman said.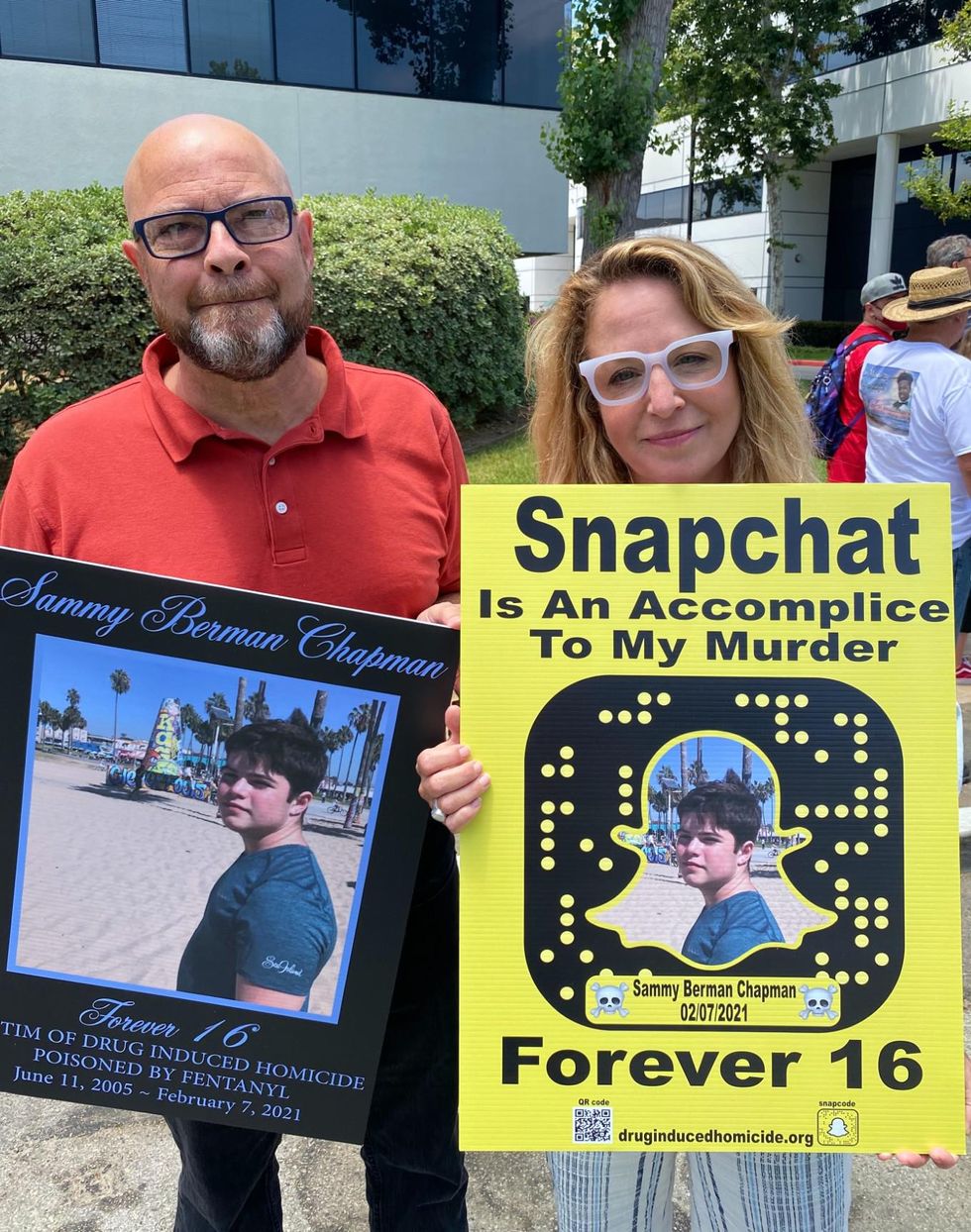 Sam Chapman and his wife, Dr. Laura Berman, lost their son Sammy in February.
Photo by Sam Blake/ dot.LA
The couple spoke with Snap CEO Evan Spiegel and another Snap executive by phone just before the march.
Chapman said the call left him dissatisfied, describing the conversation as "sweet platitudes" and "a basket of excuses."
He and his wife want Snap to allow parents to monitor their children's accounts through third-party software, in particular an app called Bark. According to Chapman, Spiegel said Snap could not do that, and cited issues with user privacy and potential challenges with scalability.
A representative from Snap confirmed the substance of the conversation but said Snap is generally open to working with third party solutions for parental monitoring.
Spiegel also told Chapman and Berman that Snap would look into improving its reporting of statistics on how many subpoenas it receives to help with criminal investigations and how quickly it responds to those subpoenas.

At the protest, Berman briefed the crowd that she had told Spiegel that he has a choice: to be part of a problem or part of a solution.

"We are going to keep fighting you until you let parents protect our children," she shouted.

Many in the crowd carried posters with the faces of their deceased children and siblings, framed by a black and yellow border mimicking Snapchat's interface, with captions calling the app "an accomplice to my murder."
Matt Capelouto lost his daughter Alexandra in December 2019. He told Friday's crowd that Section 230, the federal legislation that shields online publishers from responsibility for the content on their platforms, was passed at a time when the consequences of social media were unknown.
"Now we know what those unintended consequences are: they're right here in all these pictures," he said.
Capelouto also spoke about his disappointment over the defeat in March of Califorinia Senate Bill 350, which would have treated fentanyl dealers like drunk drivers: repeat offenders whose actions result in someone's death can be charged with murder. The bill, known as Alexandra's Law, failed to make it out of the state Senate's Public Safety Committee.
Capelouto's advocacy did, however, catch the attention of Nathan Hochman, who spoke briefly at Friday's protest. The former U.S. assistant attorney general who is running for California attorney general addressed Spiegel directly.
"You should want to be a leader in this. You should tell Mr. Zuckerberg at Facebook: 'this is how we do it'," he said.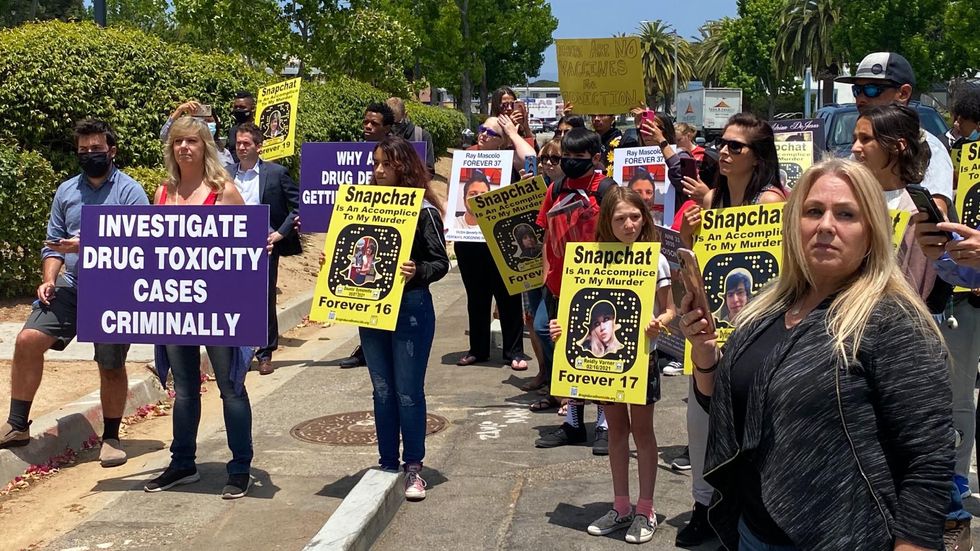 A crowd of protesters gathers outside Snap's Santa Monica headquartersPhoto by Sam Blake/ dot.LA
Friday's rally is the latest step in a growing movement among parents to address what they view as a dangerous and tragic cocktail of an increasing supply of illicit drugs and social media platforms that make it easy for kids to access them. In April, a group of about a dozen aggrieved parents met with three Snap executives over Zoom to discuss the company's efforts to address the problem.

According to Neville, whose son Alexander died of fentanyl poisoning in June 2020, and who was one of the parents at that meeting, the Snap executives discussed plans to create a series of public service announcements among other measures, but most on the call left feeling disappointed.
"That meeting left a really bad taste in our mouth," she said. "They just aren't doing enough, fast enough, and it's not hard-hitting enough."
Bridgette Norring of Hastings, Minnesota, who lost her son Devin to fentanyl poisoning in April 2020, was also on that call.
"If I had my way they'd be shut down until they can create a safe environment for all their consumers," she said.
Snap says 90% of Americans aged 13-24 use its app and expressed condolences to family members who've lost loved ones to drugs sold on its platform.
"At Snap we strictly prohibit drug-related activity on our platform, aggressively enforce against these violations, and support law enforcement in their investigations," the company said in a statement. "We work to be as proactive as possible in detecting, preventing and acting on this type of abuse, and are constantly improving our technology and tools in this area."
For Chapman and others, Snap's comments are cold comfort.
"We wouldn't be standing here if the statement were true," Chapman said.
Snap said it is working to make changes to its technology and to raise awareness about drug dangers on the app. That includes partnering with nonprofits in its "trusted flagger program," working with moderators and adding new machine learning features that can flag and block the changing terms dealers use to sell drugs.
"Given the number of young people using Snapchat every day," the company said in a statement, "we believe that the most impactful way we can provide support and education for young people is in-app" through a program raising awareness on the impact drugs can have on users' mental health.
Marc Berkman, CEO of the West Hills-based nonprofit Organization of Social Media Safety, told protesters that access to dangerous substances like fentanyl is just one of several threats to childrens' safety on social media platformst. He also mentioned human trafficking and cyberbullying. Snap was recently sued for a series of cyberbullying incidents on its platform that allegedly led to a teenager's suicide.
Several protesters said raising awareness is their chief goal, and that they will not stop until something is done.
"Children are dying because of their use of social media," Berkman told Friday's protest crowd, who echoed back their agreement.
Sam Blake
Sam primarily covers entertainment and media for dot.LA. Previously he was Marjorie Deane Fellow at The Economist, where he wrote for the business and finance sections of the print edition. He has also worked at the XPRIZE Foundation, U.S. Government Accountability Office, KCRW, and MLB Advanced Media (now Disney Streaming Services). He holds an MBA from UCLA Anderson, an MPP from UCLA Luskin and a BA in History from University of Michigan. Email him at samblake@dot.LA and find him on Twitter @hisamblake
https://twitter.com/hisamblake
samblake@dot.la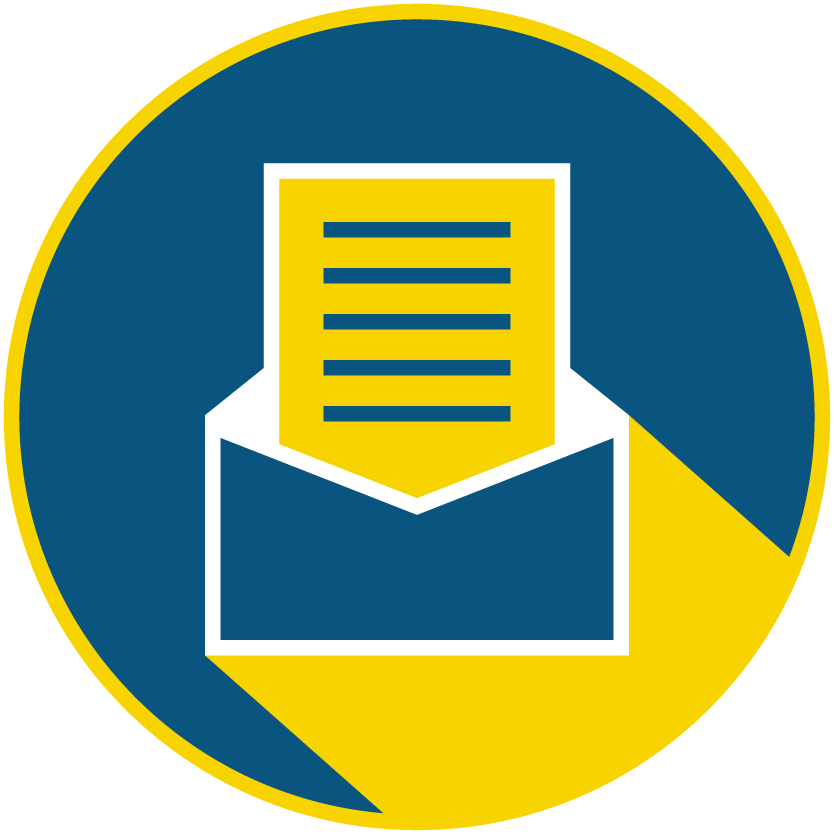 Subscribe to our newsletter to catch every headline.
Keerthi Vedantam
Keerthi Vedantam is a bioscience reporter at dot.LA. She cut her teeth covering everything from cloud computing to 5G in San Francisco and Seattle. Before she covered tech, Keerthi reported on tribal lands and congressional policy in Washington, D.C. Connect with her on Twitter, Clubhouse (@keerthivedantam) or Signal at 408-470-0776.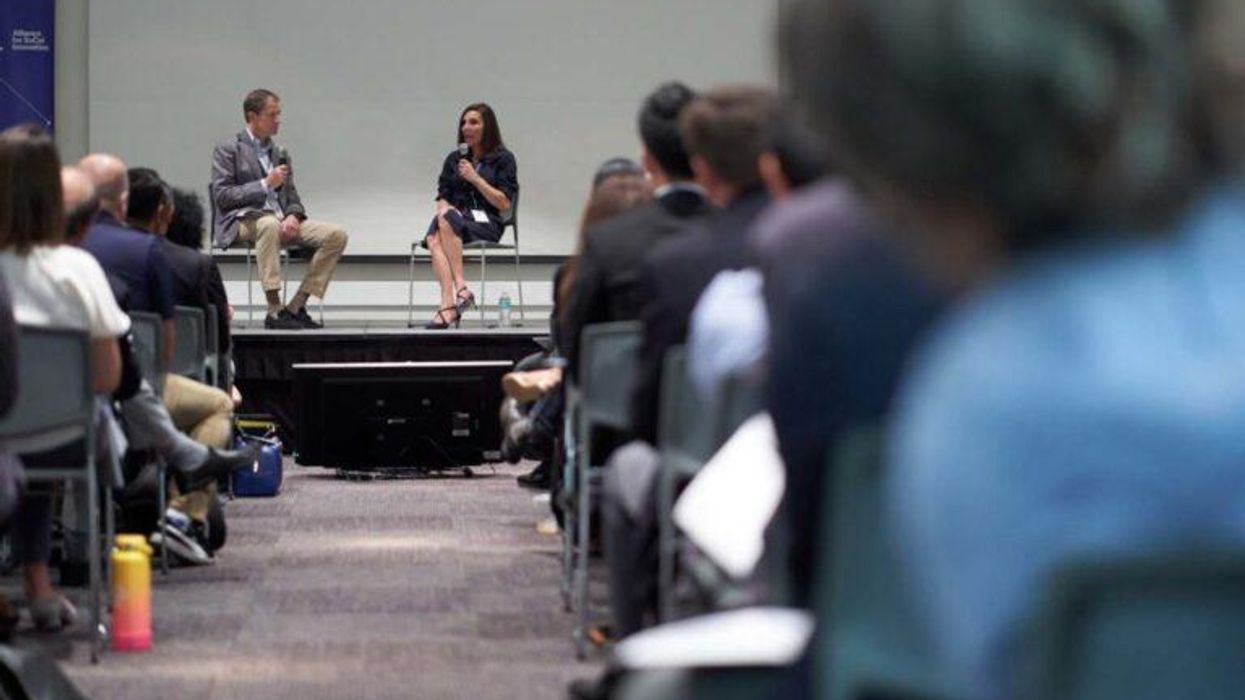 Justin Han
Some 15-odd years ago, the Alliance for SoCal Innovation put on a workshop for academics looking to wade into the world of commercialized technology.
Fast forward to 2022 and the Alliance is gearing up for the latest edition of its annual First Look SoCal Innovation Showcase, taking place Tuesday at the Skirball Cultural Center. This year's lineup of 24 early-stage life sciences and tech startups—tapped from the Alliance's network of universities and incubators—will have the chance to pitch their ventures and meet with potential investors, mentors and industry executives as they look for what, in most cases, will be their first round of commercial funding.
The life cycle of biotech and medtech companies often starts at the academic level, where universities like Caltech, USC and UCLA pump research dollars into PhD projects and incubate them for a few years until there's proof of concept. Others are incubated at research institutions like the Lundquist Institute or City of Hope. From there, those projects that choose to become startups are spun out into standalone ventures and begin their hunt for venture capital money.
"This is often a perilous journey from lab to market," Steve Gilison, the Alliance for SoCal Innovation's chief operating officer, told dot.LA. "So we don't just think of this as an investment pitch, but as an opportunity to really make the right connections."
It also gives the rest of us a peek into what kind of cutting-edge technology is most interesting to early-stage SoCal investors. Here's what we can glean from this year's cadre of startups at the First Look showcase.
Stem Cell Therapy Could Replace Current Invasive Treatments
Stem cell therapy continues to be one of the most prominent trends in disease treatment. Some of the largest biotech companies working on stem cell therapies are based in Los Angeles; the Food and Drug Administration recently approved Santa Monica-based Kite Pharma's CAR-T cell treatment for some forms of cancer, which could reduce or even eliminate the need for extensive radiation or other treatments loaded with dangerous side effects.
A handful of biotech startups at the First Look showcase are utilizing stem cells to tackle diseases in a similar manner. Chimera Therapeutics, a startup out of City of Hope, uses "mixed chimerism"—where stem cells from a donor and the patient are mixed together in the patient's tissue—to treat autoimmune disorders like multiple sclerosis. The goal is to use donor stem cells to help boost a weakened immune system and potentially halt the progression of a disorder.
Simurx, another showcase participant that's a product of Children's Hospital Los Angeles, is following local biotechs like Kite and Appia Bio in deploying CAR-T cell therapy—in Simurx's case, to address solid tumors.
Despite how promising these cell therapies have been, the technology is still rather new, largely cost-prohibitive and comes with long wait times for patients. UC Irvine's Cellecho aims to make the process of creating these therapies faster through precision engineering. Most existing tools on the market require great care to precisely engineer cells, which make them hard to scale and can lead to longer wait times to receive treatment. Cellecho's tool—called the Acoustic-Electric Shear Orbiting Poration—is able to deliver genetic coding molecules into several cells at once. It can be automated and the disposable cartridges can be mass-produced, which should drive down costs.
Cultured Meat May Do Away with Unsustainable Meat Farming
Lab-grown meat promises to bring humane, environmentally-friendly disruption to a global meat market that is projected to be a $2.7 trillion industry by 2040, according to CB Insights. Some of the largest meat manufacturers in the U.S., such as Tyson Foods, have already invested in cultured meat that only requires a few animal cells to cultivate a protein. If embraced, these technologies could eventually do away with the need for factory farming, which accounts for 70% of the U.S.'s ammonia emissions.
Bluefin Foods, a UCLA spin-out, is entering the foray with lab-grown seafood cultivated from animal cells. The company says its technology, if borne out, could replace commercial fishing, which contributes to fish depopulation and ocean habitat degradation.
At this stage, lab-grown meat is still more expensive than its factory-farmed counterpart. But if startups like Bluefin are able to gain traction and scale, that may not be the case in the future.
The Biosensor Sector Could Pave the Way for Preventative Health Care
As the American health care industry struggles to provide a preventative model—one that would help patients avoid illnesses and ailments while lowering health care spending overall—a few nascent ventures are attempting to leverage technology to make out-of-reach tests and treatments easier to access.
UCLA's ViBo Health is in the backyard of one of Apple's preferred biosensor manufacturers: Pasadena-based Rockley Photonics, which makes sensors that track blood pressure, hydration and a slew of other biomarkers. Wearables like the Apple Watch and Google's Fitbit are among the largest customers for biosensors that were once reserved for the doctor's office.
ViBo's trajectory, however, is slightly different. Rather than affixing its biosensors to the body, its scanners—which track cholesterol, glucose and cardiac biomarkers—will be in pharmacies, clinics, gyms and offices. Lowering the barrier to entry and allowing patients to more quickly and easily check their own biomarkers may unburden the diagnostics space, as routine tests can be cost- and time-prohibitive for labs that often have more pressing tests to run.
Zoetic Motion, a startup in the physical therapy space, is taking a different approach. Physical therapy attendance among patients after a stroke or injury is notoriously low, yet critical to ensuring a full recovery and preventing a recurrence. Through an interactive and gamified platform, Zoetic allows physical therapists to prescribe exercise routines that promise to improve patients' engagement and help them build habits that keep them out of the hospital. One L.A.-based startup and First Look alum, Moving Analytics, raised $6 million in seed funding last year with a similar philosophy toward improving patient engagement at rehabilitation centers.
Besides Moving Analytics, several other startups that previously participated in the First Look showcase have also gone on to raise funds from investors. One notable success story is San Diego-based RNA therapeutics firm DTx Pharma, which has raised more than $100 million since it first appeared at the showcase in 2019.
This year's crop of ambitious young companies will hope Tuesday's event can be a platform that helps them replicate that kind of success.
Keerthi Vedantam
Keerthi Vedantam is a bioscience reporter at dot.LA. She cut her teeth covering everything from cloud computing to 5G in San Francisco and Seattle. Before she covered tech, Keerthi reported on tribal lands and congressional policy in Washington, D.C. Connect with her on Twitter, Clubhouse (@keerthivedantam) or Signal at 408-470-0776.
Maylin Tu
Maylin Tu is a freelance writer who lives in L.A. She writes about scooters, bikes and micro-mobility. Find her hovering by the cheese at your next local tech mixer.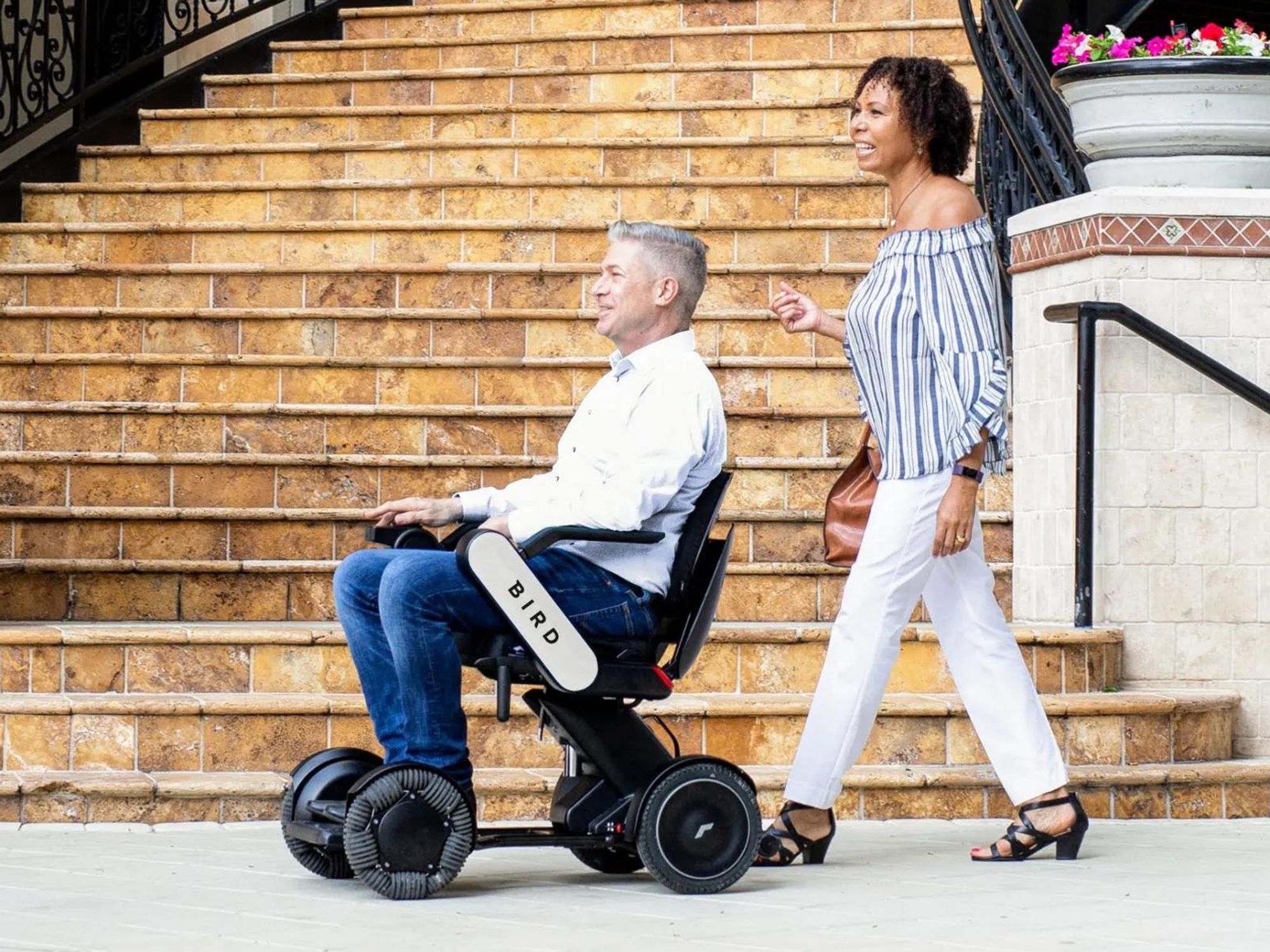 Courtesy of Bird
Bird is launching its disability-accessible e-scooter and wheelchair program in Long Beach.
Starting this week, users with disabilities can pull up the app, choose one of four electric vehicles adapted to their needs and get it delivered to their hotel or home—all for free. The service is fully subsidized for the day.
The announcement was part of the electric vehicle-focused 2022 Electrify Expo taking place at the Long Beach Convention Center Friday.
"Bird wants to give back," said Brian Buccella, VP of public policy at the Santa Monica-based startup.
Buccella spoke with Long Beach Community Outreach Specialist Tony Cruz about the partnership between the city and Bird.
Cruz is a former U.S. Olympian and pro cyclist. In 2009, he became the city's "bike ambassador," championing new cycling infrastructure and active transportation. Now, he works with everything from e-scooters to micro-transit.
"And now the running joke at City Hall is 'Anything with wheels on it, just give it to Tony. He'll figure it out.'"
Cruz described the city's adoption of e-scooters as a "baptism by fire." According to him, one of the biggest issues the city has faced is e-scooters blocking accessibility features like curb ramps.
"Our staff does an annual presentation to our commission for disabilities. And this has been the number one pain point for them: 'We have sight impaired [people], [we] have disabled [people]. How are you going to fix this for us?'," he said.
Bird is rolling out the adaptive vehicle program in partnership with Scootaround, a mobility scooter and wheelchair rental company based in San Diego. The program started as a pilot in the Bronx. Currently San Diego and San Francisco also offer the program in California. Long Beach will be the first municipality in L.A. County to take part.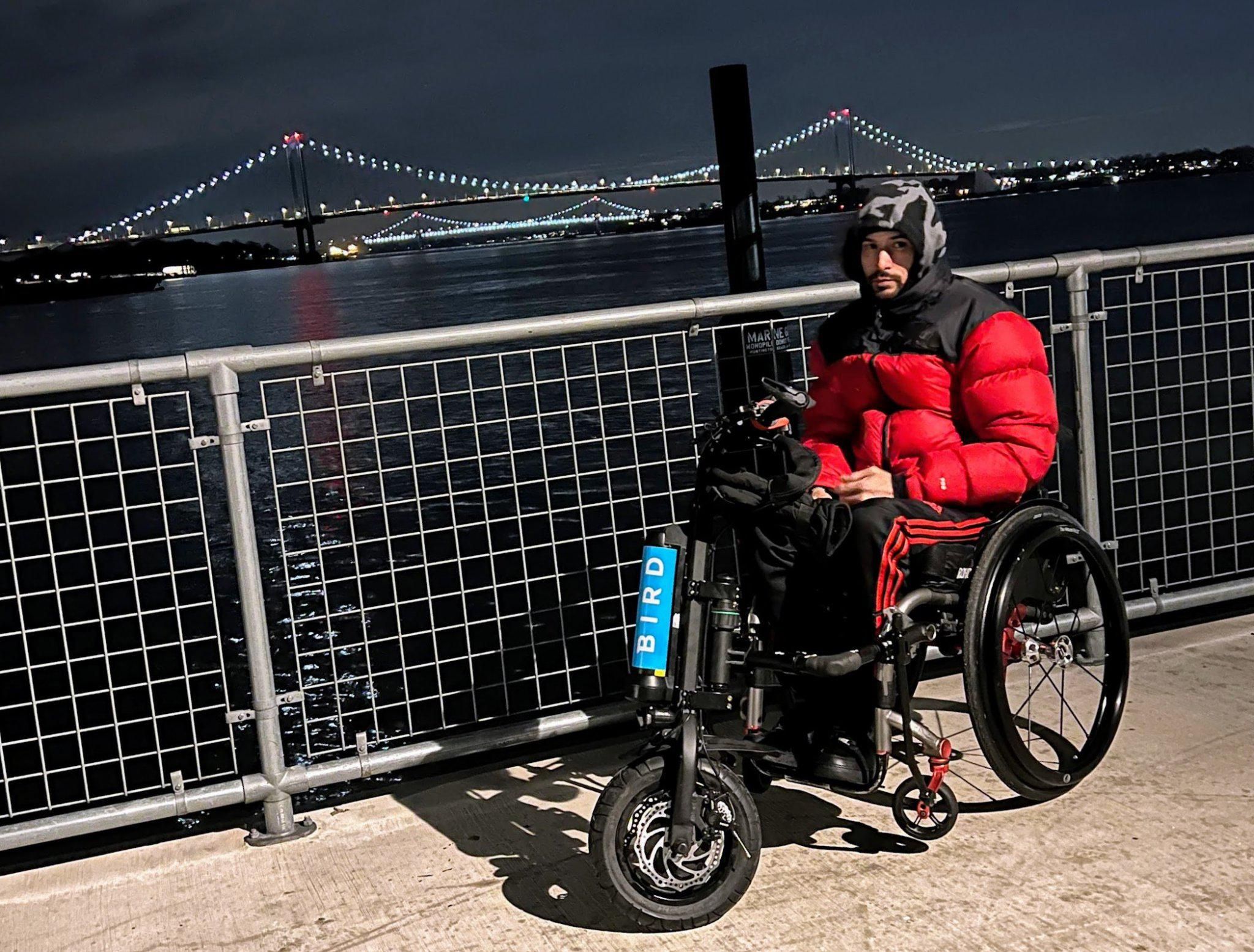 Bird is launching its disability-accessible e-scooter and wheelchair program in Long Beach.Image courtesy of Bird
Long Beach launched its micromobility pilot in the Fall of 2018. Almost two years into its permanent shared permit program, the city has four operators: Bird, Lime, Veo and Razor. Unlike the city of L.A., Long Beach has a closed market for companies operating within its borders. The vehicle cap is currently 600 for e-bikes and 1,000 for e-scooters. Operators pay a permit fee of $25,000 per year and $100 per vehicle.
In an effort to clean up city sidewalks, Cruz said Long Beach is also rolling out a "forced parking" program, requiring riders to park at pinned locations in e-scooter and e-bike apps.
Long Beach's approach follows a national trend of micromobility companies and municipalities partnering to implement new technology and protocol to address cities' pain points. Last month, Bird and Lime trumpeted their new parking technology that uses Google Street View to verify and enforce correct parking.
With location data accurate "within 10 centimeters," according to Buccella, companies should be able to do more, including curbing sidewalk riding and maintaining geofencing around restricted areas. (Critics have contended in the past that the amount of data collected by cities and companies, crucial to these programs, could pose a threat to riders' privacy.)
As Long Beach continues to expand its mobility offerings, Cruz said he wants companies to succeed while also addressing concerns about safety and accessibility.
"Their success is the city's success as well. We're not here to over-regulate, we're here to work together."
Maylin Tu
Maylin Tu is a freelance writer who lives in L.A. She writes about scooters, bikes and micro-mobility. Find her hovering by the cheese at your next local tech mixer.
Christian Hetrick
Christian Hetrick is dot.LA's Entertainment Tech Reporter. He was formerly a business reporter for the Philadelphia Inquirer and reported on New Jersey politics for the Observer and the Press of Atlantic City.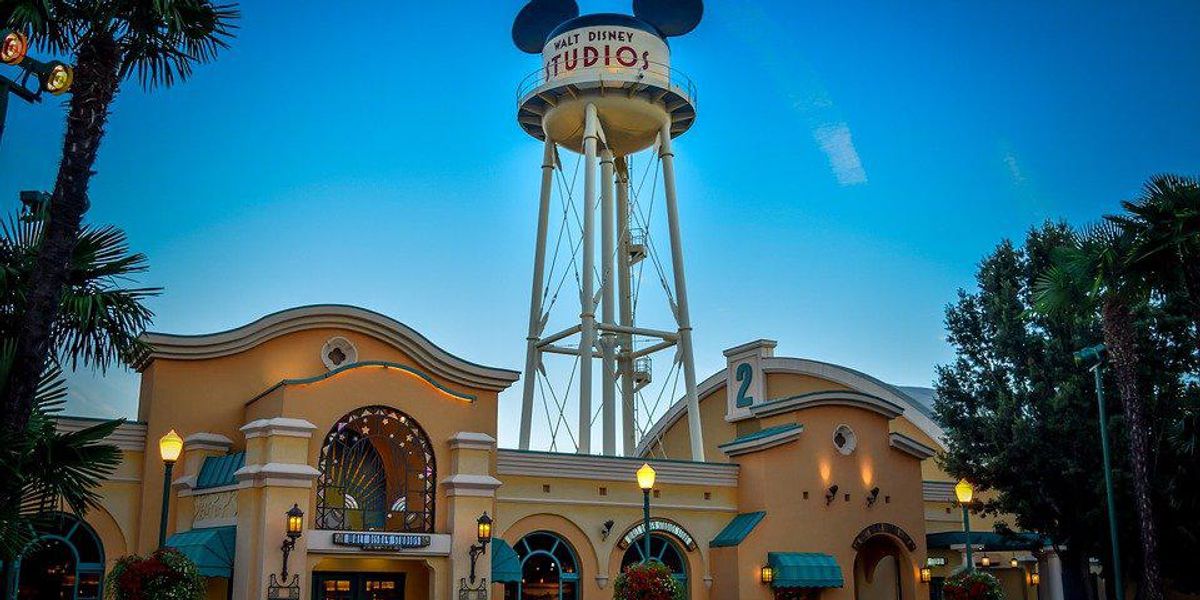 Image from Pixabay
Disney has poached a top gaming executive from Apple to oversee the media giant's foray into the metaverse.
The Burbank-based company has hired Mark Bozon to be its vice president of Next Generation Storytelling creative experiences, Variety first reported on Friday. In that role, Bozon will play a key part in crafting Disney's strategy for the metaverse—the loosely-defined term for immersive, virtual reality-aided online experiences.
Mark Bozon, VP of Next Generation Storytelling creative experiences.
Courtesy of The Walt Disney Company
Bozon arrives as Disney has looked to beef up its metaverse team in recent months. In February, the company promoted Mike White to senior vice president of Next Generation Storytelling & Consumer Experiences group—a cross-divisional initiative encompassing its wider metaverse ambitions. It has also looked to boost its operations around NFTs, the digital assets verified by blockchain technology that could play a big role in the metaverse.
Bozon spent 12 years at Apple, most recently serving as games creative director at the tech giant's Apple Arcade video game service, according to his LinkedIn profile. He will report to White at Disney, where he will be responsible for leading the Next Generation Storytelling group's creative vision and building a team focused on "interconnected consumer experiences across immersive new storytelling canvases," a Disney spokesperson told dot.LA.
That echoes what Disney CEO Bob Chapek told CNBC in February, when he described the metaverse as "a third dimension of the canvas that we let our creative people paint." Chapek noted that the company could parlay the digital realm across its wide array of assets, from film and media to theme parks and resorts. Thus far, Disney's moves include bringing augmented reality to its theme parks and selling digital artwork using its vast trove of intellectual property.

"If the metaverse is the blending of the physical and the digital in one environment, who can do it better than Disney?" Chapek said.
Christian Hetrick
Christian Hetrick is dot.LA's Entertainment Tech Reporter. He was formerly a business reporter for the Philadelphia Inquirer and reported on New Jersey politics for the Observer and the Press of Atlantic City.