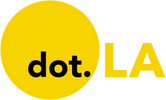 Get in the KNOW  
  on LA Startups & Tech  
X
Sam Blake
Sam primarily covers entertainment and media for dot.LA. Previously he was Marjorie Deane Fellow at The Economist, where he wrote for the business and finance sections of the print edition. He has also worked at the XPRIZE Foundation, U.S. Government Accountability Office, KCRW, and MLB Advanced Media (now Disney Streaming Services). He holds an MBA from UCLA Anderson, an MPP from UCLA Luskin and a BA in History from University of Michigan. Email him at samblake@dot.LA and find him on Twitter @hisamblake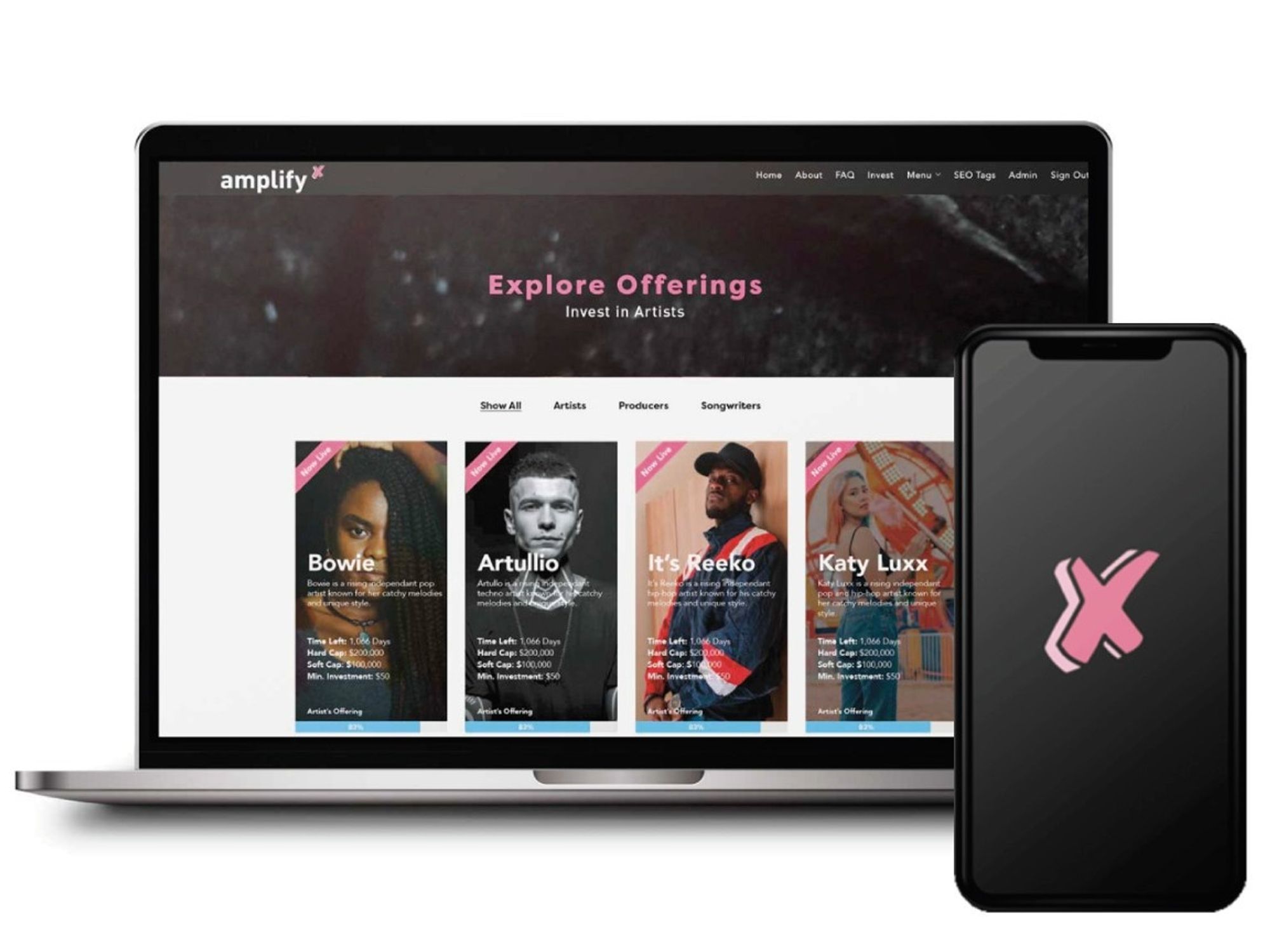 AmplifyX launches next week to offer shares in musicians' future royalty income
Its first tranche is two Detroit-based musicians, each of whom are offering 20% of future royalties for $10,000 at an effective $25 share price
In the future, Amplify plans to build out a secondary trading market and hopes to expand beyond music and into the broader creator economy
Rising Detroit rapper and singer Rocky Badd has always been about the street, but soon she and her manager Curtis McKinnon will be going public.
Next week, they'll be selling shares worth 20% of Rocky's future royalty income for $10,000. In doing so, they're also hoping to gain a legion of super fans financially and emotionally invested in her success.
---
The exchange will be powered by L.A.-based AmplifyX, one of a growing number of online investment platforms made possible by 2015 regulatory changes around crowdfunding. An extension of President Obama's 2012 JOBS Act, the new rules eased restrictions on fundraising and investing, enabling the budding democratization of fractional ownership. Non-accredited investors can now add to their portfolios shares of vintage cars, collectibles like sneakers and trading cards, famous artworks and more.
"Music hasn't really changed from a financing perspective in decades," said Adam Cowherd, Amplify's co-founder and chief executive. His platform aims to address that.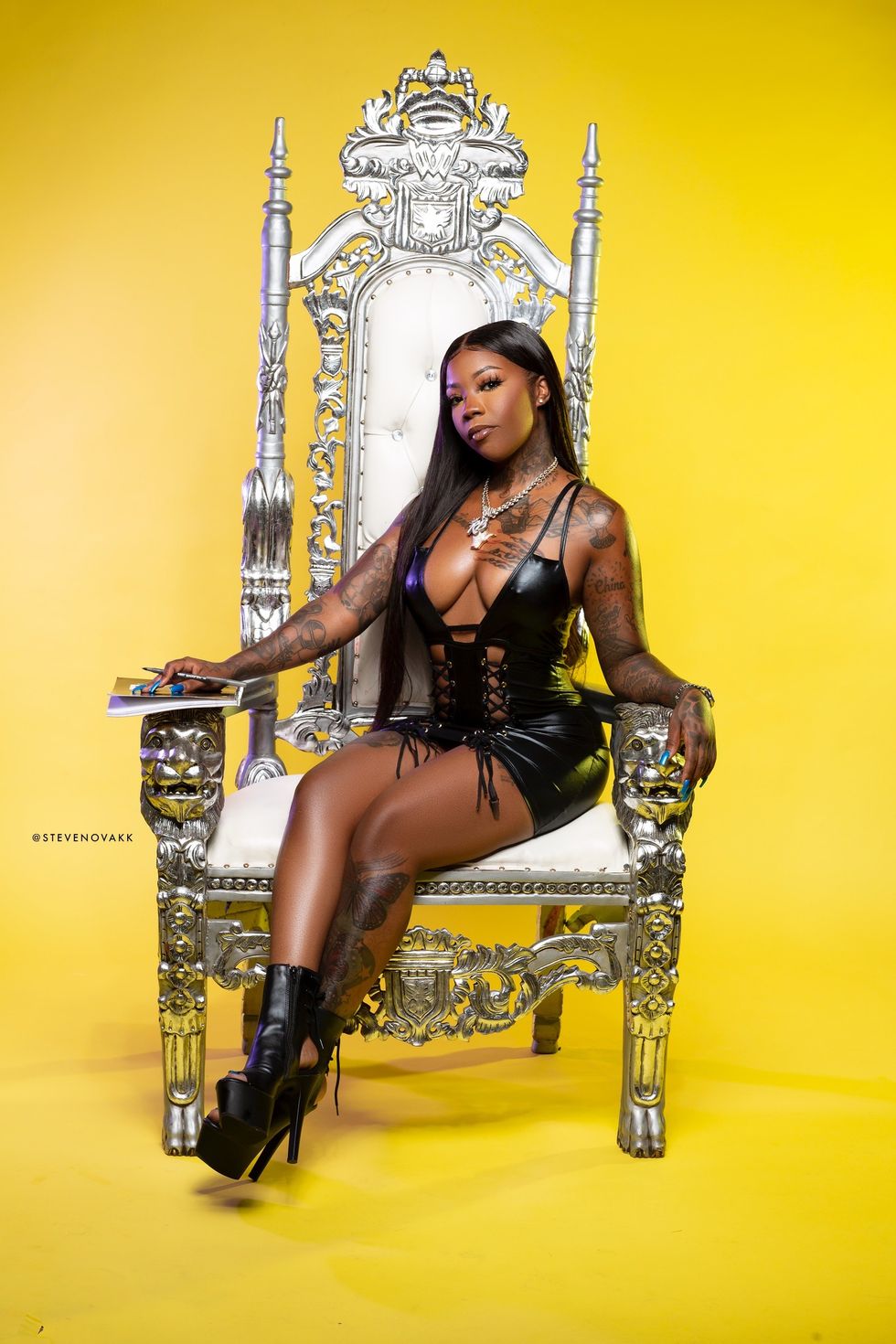 Detroit rapper and singer Rocky Badd, aka September Briyonna-Michelle.
Badd, whose real name is September Briyonna-Michelle, is using Amplify to offer 400 shares tied to her upcoming album, "Respect the Writer 2," for $25 each. Each share is effectively a claim on 0.25% of the streaming and digital download royalties generated by the new release and a few additional songs. Jay Vinchi, another musician from Detroit, is also putting up shares for his upcoming album as part of Amplify's first tranche of offerings.
In L.A., Cowherd has been hard at work. A former physicist turned investment banker, he and his small team had built the infrastructure to run a securities exchange by the end of last year. They waited, though, to complete what would be an 8-month gauntlet to gain regulatory authorization from FINRA, a private financial regulator, and the SEC, its public sector counterpart. The company finished that process in August, and is now awaiting final approval to open its first offering, which Cowherd expects to arrive early next week.
He thinks the wait for that regulatory compliance will pay off by helping Amplify to compete with other platforms that offer similar services, such as Royalty Exchange and Vezt, which also allow fans to buy shares of artist royalty streams.
This first fundraise will be open for 60 days and royalty payments will be distributed to shareholders annually; eventually that could shift to quarterly, Cowherd said.

For artists like Rocky Badd and Jay Vinchi, one obvious appeal to selling shares in their future royalties is earning instant cash – not exactly easy to come by for a musician today.
Rocky Badd's deep connection to her fanbase gives her manager McKinnon and Cowherd confidence she'll have no trouble raising the $10,000. In May, she hosted a livestream concert on Zoom that sold over 1,000 tickets. The YouTube video for her song "Vindictive" has over 8 million views.
With the money raised, McKinnon will look to further spread Rocky Badd fever.
"Rocky can post something and easily get thousands of streams and likes, but now we're trying to get to the millions," he said.
The Amplify offering also has the potential to inspire a squadron of fans to become a de-facto marketing department.
"If we get multiple fans [to buy shares], we now have promoters for a lifetime, because the better that album does, the more revenue share for them," said McKinnon, who — in addition to managing Briyonna-Michelle — runs CrowdFreak, an online platform that helps up-and-coming artists find performance and exposure opportunities.
A rising number of artists are eschewing record labels in favor of ad-hoc, artist-support services, many of which are enabled by technology. Cowherd sees AmplifyX one day building further on that trend, morphing into an entire "record label á la carte."
"Long term, it would basically be a record label in your pocket. We'd like to build that into the native mobile app from the artist perspective, where not only do they have their investor data, and their streaming and social data, but they could also say, 'I'm looking for PR', and we give them three options that have already been vetted through us, and they can make those connections and bookings right through the application," Cowherd said.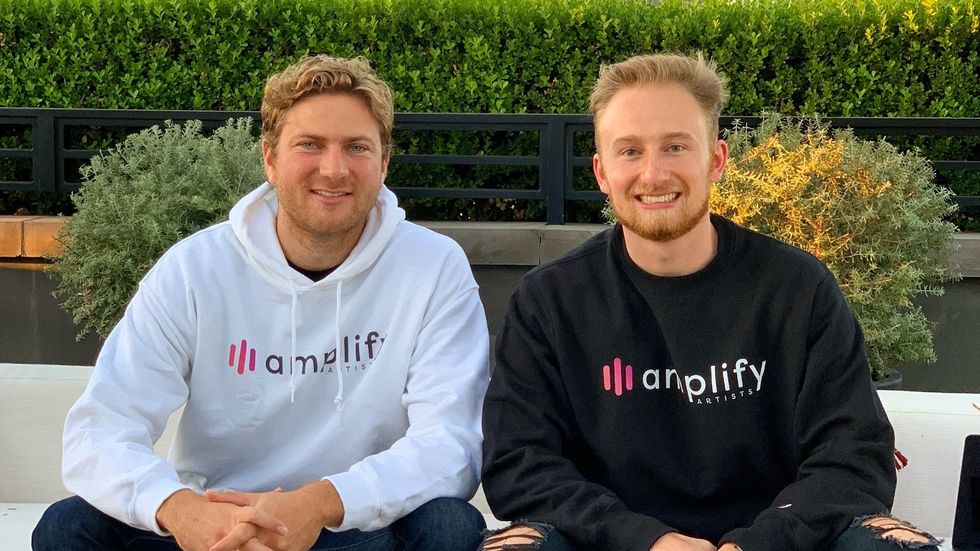 AmplifyX co-founders Bobby Kamaris (L) and Adam Cowherd.
Even if Amplify remains solely a financing platform, he sees expansion opportunities in working with more artists and eventually selling shares in legacy catalogs.

"How cool would it be for somebody who's part of the KISS Army to actually own a fractional piece of 'Detroit Rock City' or something like that?"
The company also plans to build a secondary market for trading shares, he said.
For investors, getting in on the streaming market could be attractive. From 2014 - 2019, revenue from streaming saw a 43% compound annual growth rate, and Goldman Sachs projects the $11 billion market to quadruple by 2030. And since streaming royalties are generally uncorrelated with investment returns elsewhere, they provide a means for investors to reduce risk across their investment portfolio.
Given these factors, Cowherd expects investment to come from cryptocurrency investors and the growing crowd of young traders, along with artists' super fans.
"There's a growing demand among Gen Z for investing," Cowherd said. "My uncle is the principal of a school in Michigan, and he actually had to ban Robinhood because so many kids were day-trading."
Down the road, Cowherd expects to see a lot of engagement from that younger generation. They may have the chance to invest not only in musical projects but also in other content creators as well, and the businesses those creators and influencers may start.
"I really want to power the entire creator and influencer economy," Cowherd said.
Amplify has raised about $250,000 in pre-seed funding and plans to raise a $2-3 million seed round in Q1 or Q2 next year.
For now, it'll generate revenue by taking a percentage of the capital raised from the revenue-share offering. Later, it plans to take an affiliate fee for its record label á la carte service, and a small fee for transactions through its secondary market. It may also offer debt financing, such as for underwriting concert tours.
Other companies will be competing to provide innovative forms of artist financing. L.A.-based Stem, for example, recently opened a $100 million debt-financing arm to loan artists advances against their future royalty income. Kobalt, a London-based firm, is also in the competitive mix.
Hipgnosis, which has been on a spending spree of late to allow investors to buy rights to songs and musical IP, represents the broader bubbling activity in the acquisition of music publishing rights.
Cowherd said one key way he aims to differentiate Amplify is by facilitating direct connections between fans and artists.
For Briyonna-Michelle, that connection is about more than a financial transaction.
"For a lot of people, especially people in my city, we don't really invest in nothing. You buy jewelry, you buy clothes, you buy cars or whatever and you just keep up, but it's like, at some point, when we get older, you're just gonna say you had it," she said. "I feel like no matter what the album does, it's still, like, at least you tried to invest in something, whether it worked or it didn't. I feel like it motivates people to start putting some money behind something where later on in life you can get something out of it."
Come next week, a new set of fans will begin hoping one day to get something out of their investment in her.
---
Sam Blake primarily covers entertainment and media for dot.LA. Find him on Twitter @hisamblake and email him at dot.LA

Sam Blake
Sam primarily covers entertainment and media for dot.LA. Previously he was Marjorie Deane Fellow at The Economist, where he wrote for the business and finance sections of the print edition. He has also worked at the XPRIZE Foundation, U.S. Government Accountability Office, KCRW, and MLB Advanced Media (now Disney Streaming Services). He holds an MBA from UCLA Anderson, an MPP from UCLA Luskin and a BA in History from University of Michigan. Email him at samblake@dot.LA and find him on Twitter @hisamblake
https://twitter.com/hisamblake
samblake@dot.la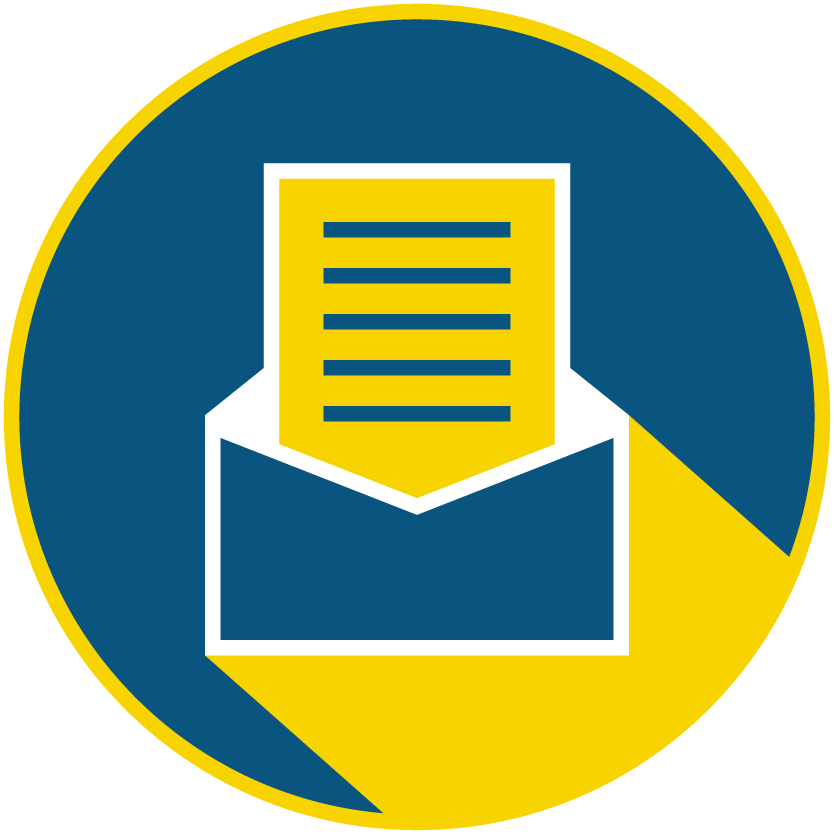 Subscribe to our newsletter to catch every headline.
Christian Hetrick
Christian Hetrick is dot.LA's Entertainment Tech Reporter. He was formerly a business reporter for the Philadelphia Inquirer and reported on New Jersey politics for the Observer and the Press of Atlantic City.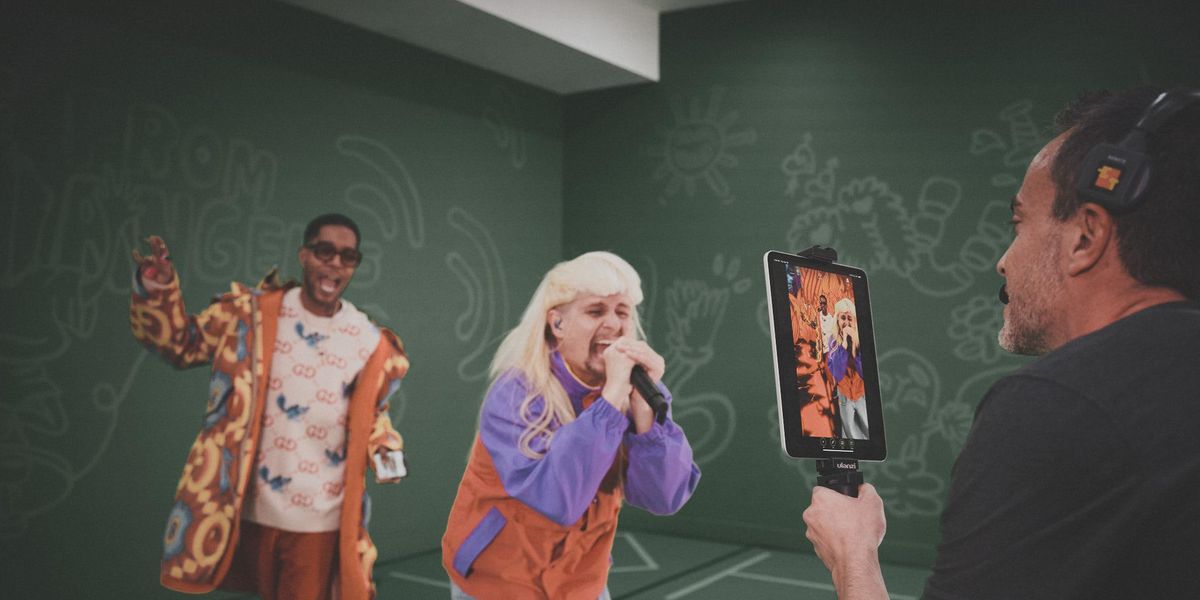 Photo courtesy of Encore
Live performance app Encore, co-founded by rapper Kid Cudi, wants to put concerts in people's pockets.
The Culver City-based company is among a bunch of virtual concert startups to emerge as the pandemic forced musicians to cancel or postpone in-person shows. But unlike competitors that are producing shows for virtual reality headsets or putting pay-per-view concerts on computers, Encore is betting fans will watch their favorite artists on smartphones. Think of it as a higher quality Instagram Live, with artists performing before augmented reality (AR) backgrounds and video chatting with fans.
A screenshot of Encore's Studio app for iPhone.
Photo courtesy of Encore
"What's disruptive about what we're doing is it is mobile live performance," Encore co-founder and CEO Jonathan Gray told dot.LA. "It's free [for the artist] in your pocket, everywhere you go. And I think that's ultimately the vision of the company."
Founded in 2020, the startup previously required artists to use both an iPad and iPhone to set up a show, with the more powerful tablets ensuring better production quality. But the iPad requirement proved to be a barrier for artists who couldn't afford one, Gray said. Encore brings artists to its physical studio to perform on a greenscreen stage, too, but the company wants Encore shows to feel less like formal productions. They'll ideally be something an artist does casually—and frequently—to engage with fans and make money in a lower stakes environment.
"The vision of the company, and the way we will get scale, is with artists doing stuff on their own," Gray said. "I think as soon as it's on your phone, as soon as you can be going live in a minute, you're totally changing what it means to go live."
Admission is cheap, but Gray said fans collectively spend a lot of money during a show. Middle-tier artists who have relatively smaller but engaged fan bases have racked up several thousand dollars during an Encore show—without booking a venue or hiring a production team.
"There's this completely untapped part of the music industry that has tons of engagement, but the engagement is on social [media]," Gray said. "Ultimately, your superfans can only stream on Spotify so many times. And even though you have super fans, how many of them are going to show up to a single city on a single night? Not that many."
The new Encore Studio App lets artists design AR stages, add custom artwork and incorporate visual effects to turn basic spaces into more visually compelling backdrops. Other features include live polls, "backstage pass" video chats, and "clap goals," in which artists can, for example, entice fans to spend more to hear new music.
Encore has raised $9 million in seed funding so far from investors like Battery Ventures, 468 Capital and Parade Ventures. The company has 14 employees and has facilitated 200 live shows since its first app went live in February. Roughly 2,000 artists have registered with Encore, which shows performers are interested but haven't tried it, Gray said. That's a big reason why the company is removing the iPad obstacle.

"You can actually get from downloading the app to having your own AR world and going live in like two minutes," Gray said. "Before—it was not two minutes."
Christian Hetrick
Christian Hetrick is dot.LA's Entertainment Tech Reporter. He was formerly a business reporter for the Philadelphia Inquirer and reported on New Jersey politics for the Observer and the Press of Atlantic City.
Kristin Snyder
Kristin Snyder is an editorial intern for dot.la. She previously interned with Tiger Oak Media and led the arts section for UCLA's Daily Bruin.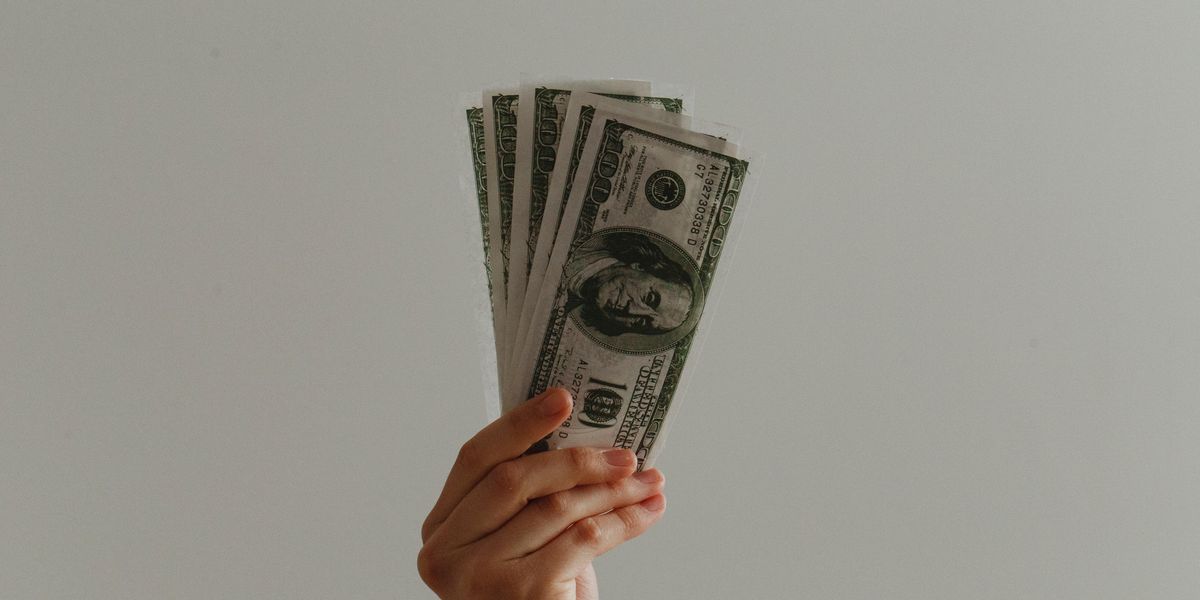 Venture firm Backstage Capital laid off nine employees, reducing its staff to just three.
Managing partner and founder Arlan Hamilton announced the layoffs Sunday on her "Your First Million" podcast. General partners Christie Pitts and Brittany Davis, along with Hamilton, are the only remaining employees, TechCrunch reported. The move comes only three months after the Los Angeles-based firm said it would only fund existing portfolio companies.
"It's not that I feel like there's any sort of failure on the fund side, on the firm's side, on Backstage's side, it's that this could have been avoided if…the system we work within were different," Hamilton said during the podcast.
Hamilton founded Backstage in 2015 to highlight underrepresented founders and launched a crowdfunding campaign last year to draw in everyday investors. The company announced its plan to raise $30 million for a new fund, bringing in $1 million from Comcast. Having invested in 200 companies, Backstage announced in March that it would not be making new investments.
Hamilton said Backstage's situation is a "purgatory kind of position," with companies saying the fund was either too developed or not developed enough to invest in. However, in an email sent to stakeholders, she said she is "optimistic about the next 18 months."
The firm still intends to grow its assets under management to over $100 million as Hamilton looks for backing from to the 26 funds she has invested in for backing. Hamilton said the company does not "have dry powder right now," which points to the firm's struggle to grow.
The news comes during a wave of layoffs across Los Angeles, with companies like Voyage SMS, Albert and Bird letting go of employees.
Kristin Snyder
Kristin Snyder is an editorial intern for dot.la. She previously interned with Tiger Oak Media and led the arts section for UCLA's Daily Bruin.
Keerthi Vedantam
Keerthi Vedantam is a bioscience reporter at dot.LA. She cut her teeth covering everything from cloud computing to 5G in San Francisco and Seattle. Before she covered tech, Keerthi reported on tribal lands and congressional policy in Washington, D.C. Connect with her on Twitter, Clubhouse (@keerthivedantam) or Signal at 408-470-0776.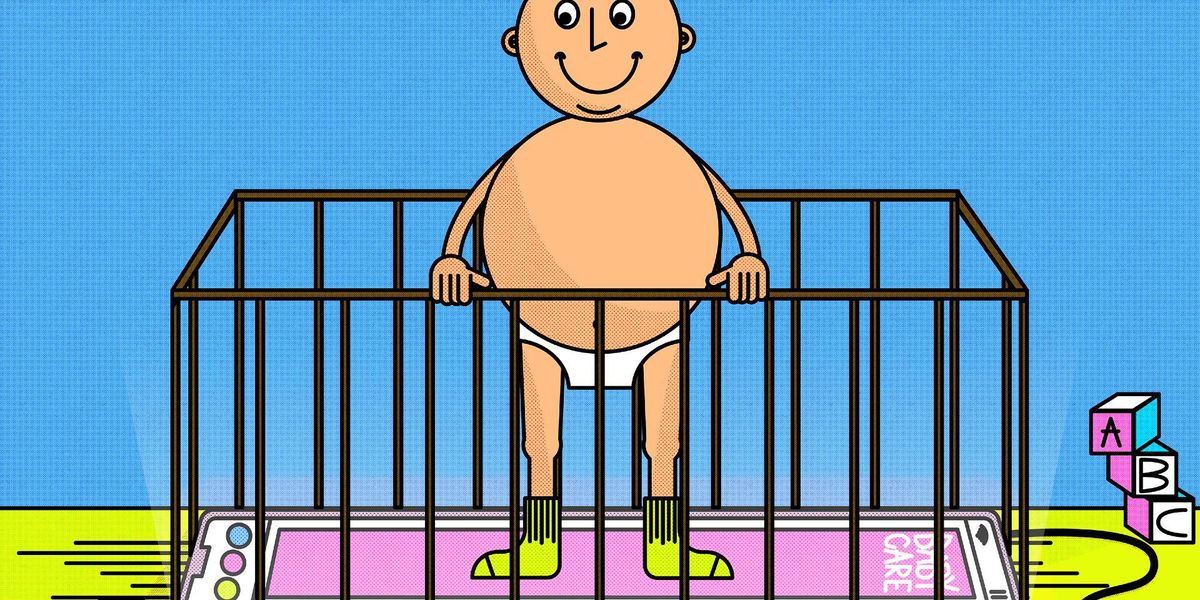 Image by Carolyn Figel
The pandemic exacerbated a problem that has been long bubbling in the U.S.: the childcare crisis.
According to a survey of people in science, technology, engineering and mathematics (STEM) careers conducted by the city's WiSTEM Los Angeles program and shared exclusively with dot.LA, the pandemic exposed a slew of challenges across STEM fields. The survey—which consisted of 181 respondents from L.A.County and was conducted between March 2021 and 2022— involved respondents across medical fields, technical professions and science industries who shared the pandemic's effects on their professional or education careers.
The survey found 60% of the respondents, primarily women, were balancing increased caretaking roles with work or school responsibilities. And while caretaking responsibilities grew, 49% of respondents said their workload also increased during the pandemic.
"The pandemic threw a wrench into lots of folks' experiences both professionally and academically," said Kathryne Cooper, a health tech investor who sits on the advisory board of WiSTEM. "So we need to acknowledge that."
In the L.A. area, an increasing number of childcare startups are aiming to address this massive challenge that is a growing national crisis. The U.S. has long dealt with a crippling childcare infrastructure plagued by low wages and a labor shortage in preschools and daycares, but the COVID-19 crisis made it worse. During the pandemic, women left the workforce due to the lack of childcare and caretaking resources. By 2021, women made up the lowest percentage of the workforce since 1988, according to the National Women's Law Center. Despite the pandemic forcing everyone indoors, caretaking duties fell disproportionately on women.
"I almost actually left my job because everything that I looked at was either waitlisted or the costs were so astronomical that it probably made sense for me to stay at home rather than pay someone to actually look after my child," said Jessica Chang, the CEO of childcare startup WeeCare.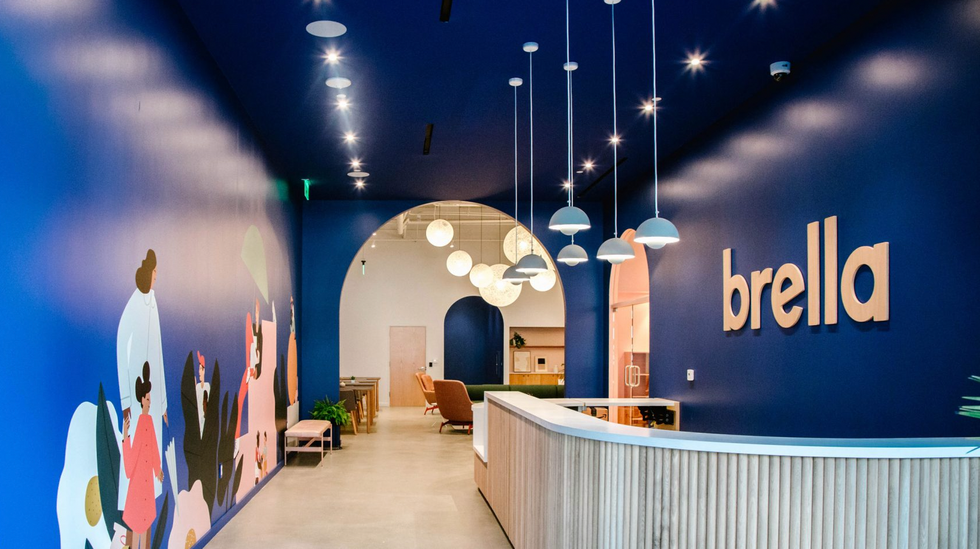 Brella's Playa Vista-based childcare center lobby.Photo courtesy of Brella
The Marina del Rey-based WeeCare, one of the startups that helps people open their own childcare facilities, announced it raised $12 million in April (to go along with an additional $5 million in bridge funding raised during the pandemic). The company helps people build daycare centers and works with employers to provide access to WeeCare centers and construct child care benefits programs.
Some of these startups strive to boost the number of daycare centers by helping operators with financial costs, licensing fees and scheduling. Wonderschool, a San Francisco-based child care startup, raised $25 million in January and assisted with hundreds of childcare facilities in L.A.-based Playground, which raised $3 million in seed funding last year per PitchBook. Playground acts as an in-house platform for childcare providers to communicate with staff and parents, track attendance, report student behavior and provide automatic invoicing services.
L.A.-based Brella, which launched in 2019, raised $5 million in seed funding in January to create a tech-enabled daycare scheduling platform that could meet the demand of flexible childcare as parents navigate a hybrid work environment, and recently opened a new location in Hollywood. The startup aims to address the labor shortage among childcare workers by paying its workers roughly $25 an hour and offering mental health benefits and career development opportunities for its educators.
"It's this huge disconnect in our society because these are really important people who are doing arguably one of the most important educational jobs," said Melanie Wolff, co-founder of childcare startup Brella. "They often don't get benefits. They don't have a lot of job security."
Venture capital funding has poured into the relatively new childcare sector. A slew of parent-tech companies aimed at finding flexible child care and monitoring children saw $1.4 billion worth of venture investments in 2021, according to PitchBook, largely to meet the demands of parents in a pandemic era who have more flexible work commutes and require more tech-enabled solutions.
"I think a lot of it has to do with what employers expect for workers," said Darby Saxbe, an associate professor of psychology and family relationships expert at USC. "There's still a lot more stigma for men to build their work around caregiving responsibilities–there's a lot of evidence that men are often discouraged from taking paternity leave, even if it's available."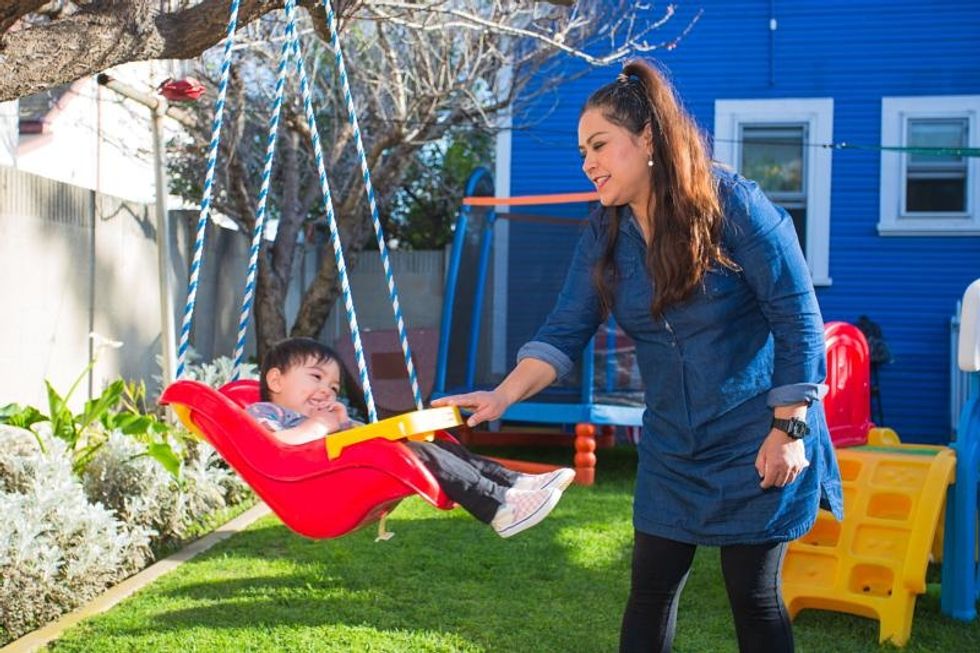 WeeCare is one of several startups updating the childcare space with technology and flexibility. Photo courtesy of WeeCare
Childcare benefits are also becoming a more attractive incentive as workers grapple with unorthodox work schedules in a hybrid setting.
"Employers, because of COVID, were having a hard time retaining and recruiting employees," said Chang. "And they were actually incentivized to actually find a solution to help the employees."
WeeCare primarily partners with employers of essential workers, like schools, hospitals and grocery stores, and the benefits programs account for the majority of WeeCare's revenue.
Childcare works are part of a massive labor shortage in caretaker roles that also include nurses, and health aids for the eldery. These workers, which allow women to maintain careers in STEM and other high-paying industries, are vital, according to Saxbe.
"Women can advance in the workplace," Saxbe said. "But if there's no support at home and there is no one who is helping take care of kids and elderly people, women can't just advance in a vacuum."
Keerthi Vedantam
Keerthi Vedantam is a bioscience reporter at dot.LA. She cut her teeth covering everything from cloud computing to 5G in San Francisco and Seattle. Before she covered tech, Keerthi reported on tribal lands and congressional policy in Washington, D.C. Connect with her on Twitter, Clubhouse (@keerthivedantam) or Signal at 408-470-0776.
https://twitter.com/KeerthiVedantam
keerthi@dot.la