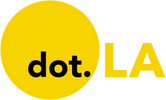 Get in the KNOW
on LA Startups & Tech
X
Sam Blake
Sam primarily covers entertainment and media for dot.LA. Previously he was Marjorie Deane Fellow at The Economist, where he wrote for the business and finance sections of the print edition. He has also worked at the XPRIZE Foundation, U.S. Government Accountability Office, KCRW, and MLB Advanced Media (now Disney Streaming Services). He holds an MBA from UCLA Anderson, an MPP from UCLA Luskin and a BA in History from University of Michigan. Email him at samblake@dot.LA and find him on Twitter @hisamblake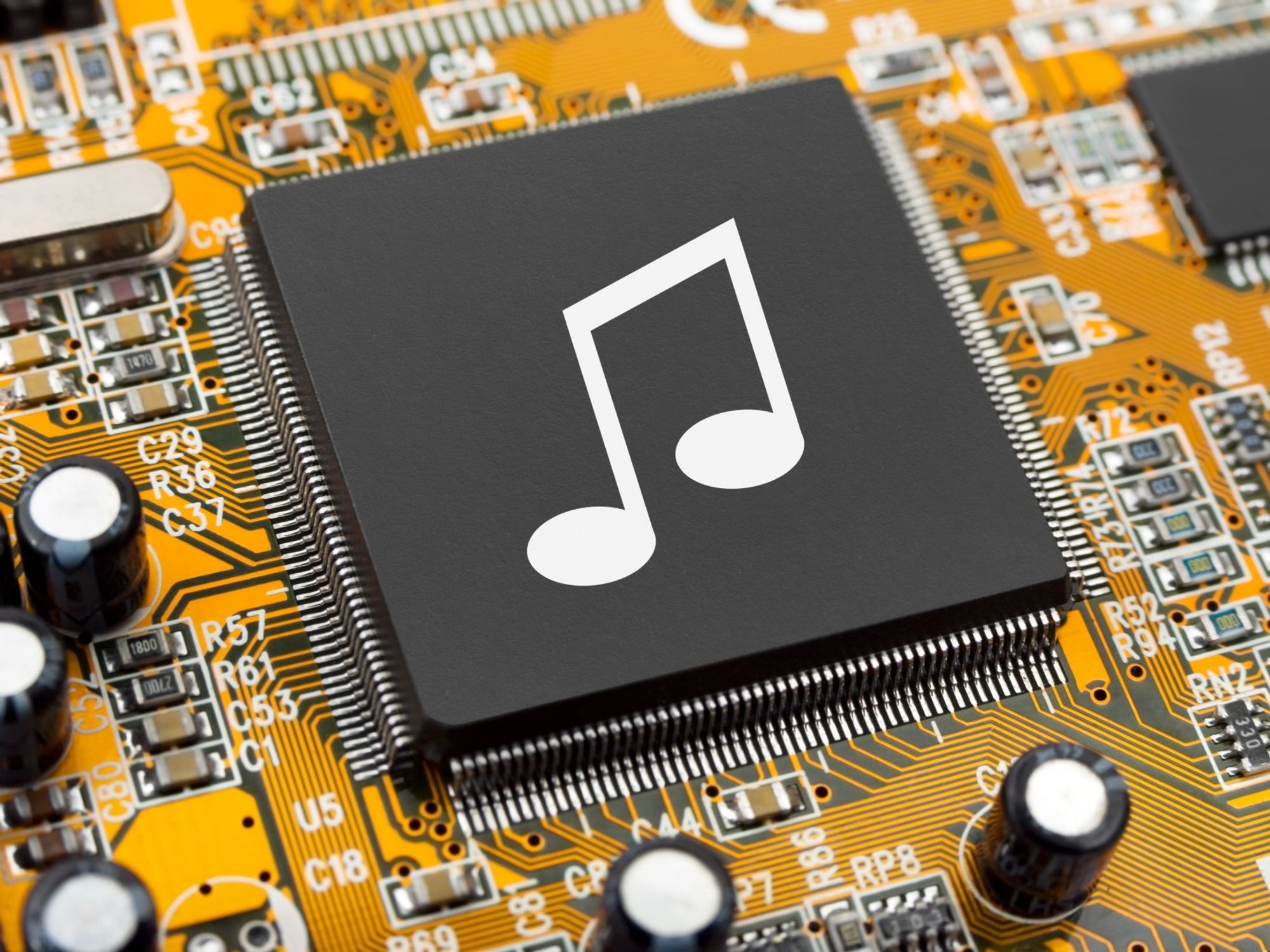 dot.LA sat down with Will Page, former chief economist of Spotify, and Ed Buggé, partner at leading L.A. entertainment law firm Hertz Lichtenstein Young & Polk, to discuss the future of music tech. The two explore livestreaming post-pandemic, the growing glut of music fighting for attention and potential new streaming regulations.

---
Assume the pandemic is over and we're all waking up to whatever resembles business-as-normal in the world of music and tech. What jumps out to you?
Will Page (WP): Live Nation's stock price has already reached its pre-pandemic peak, suggesting the market's mood is that we're indeed well on our way back to normal. But all the advancements in livestreaming won't go away once live music returns. The question is, how do they coexist?
Ed Buggé (EB): The sense of what's "normal" in music and wider media is constantly being challenged and disrupted, with the pandemic accelerating much of that change. That's what's so exciting about where we are now: There won't be a return to old ways of doing things.
Returning sectors like live concerts will coexist alongside new developments like the increased volume of livestreaming, which proliferated as artists used them to connect with fans during lockdown. Which livestreaming companies thrive once things normalize will depend on the quality of their tech, including VR and AR components that offer fans an immersive experience worthy of their attention in a world where physical shows are once again an option, (and) how well they enable artists to reach audiences on a previously unprecedented scale.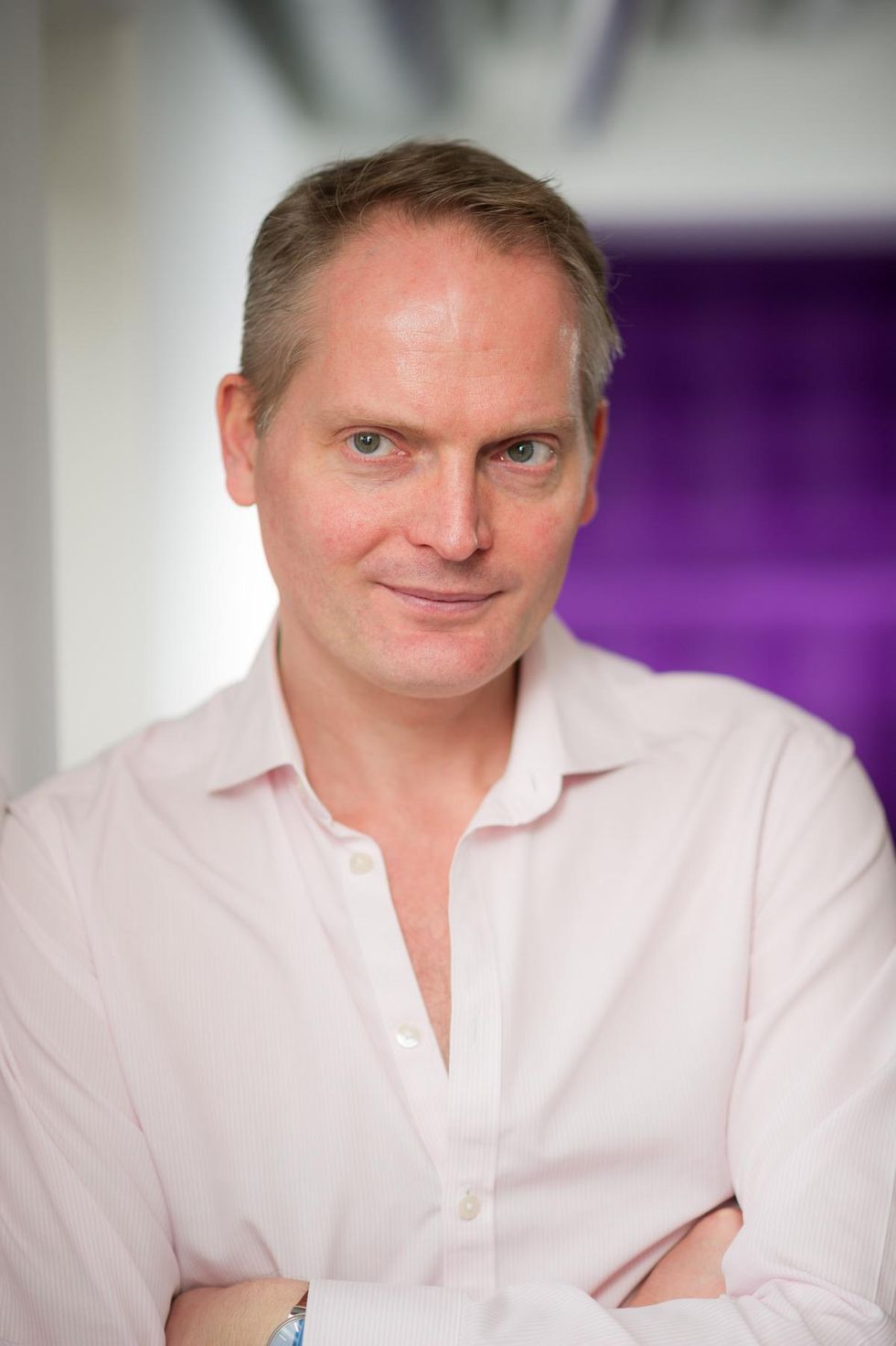 Will Page was Spotify's chief economist.
How does music's battle for attention look coming out of the pandemic?
EB: Competition for attention is only going to increase as post-lockdown life returns. Livestreaming and live concerts is just one example. There will be more songs, as independent distributors and service providers continue to grow. Social media, gaming and fitness industries will likely increase their power to dictate viral hits. And artificial intelligence will keep shaping music discovery and listening experiences – including "lean back" listening while other activities command our attention.
WP: Audio streams flattened in the second half of 2020 - that's a trend worth watching in 2021. We can expect more subscribers and more songs, but not more streams. The constraint of attention — only 24 hours in a day — will keep biting as kids game, teens TikTok and adults podcast.
Given that constraint, what's your take on whether 2020's flurry of investment into music copyright will continue?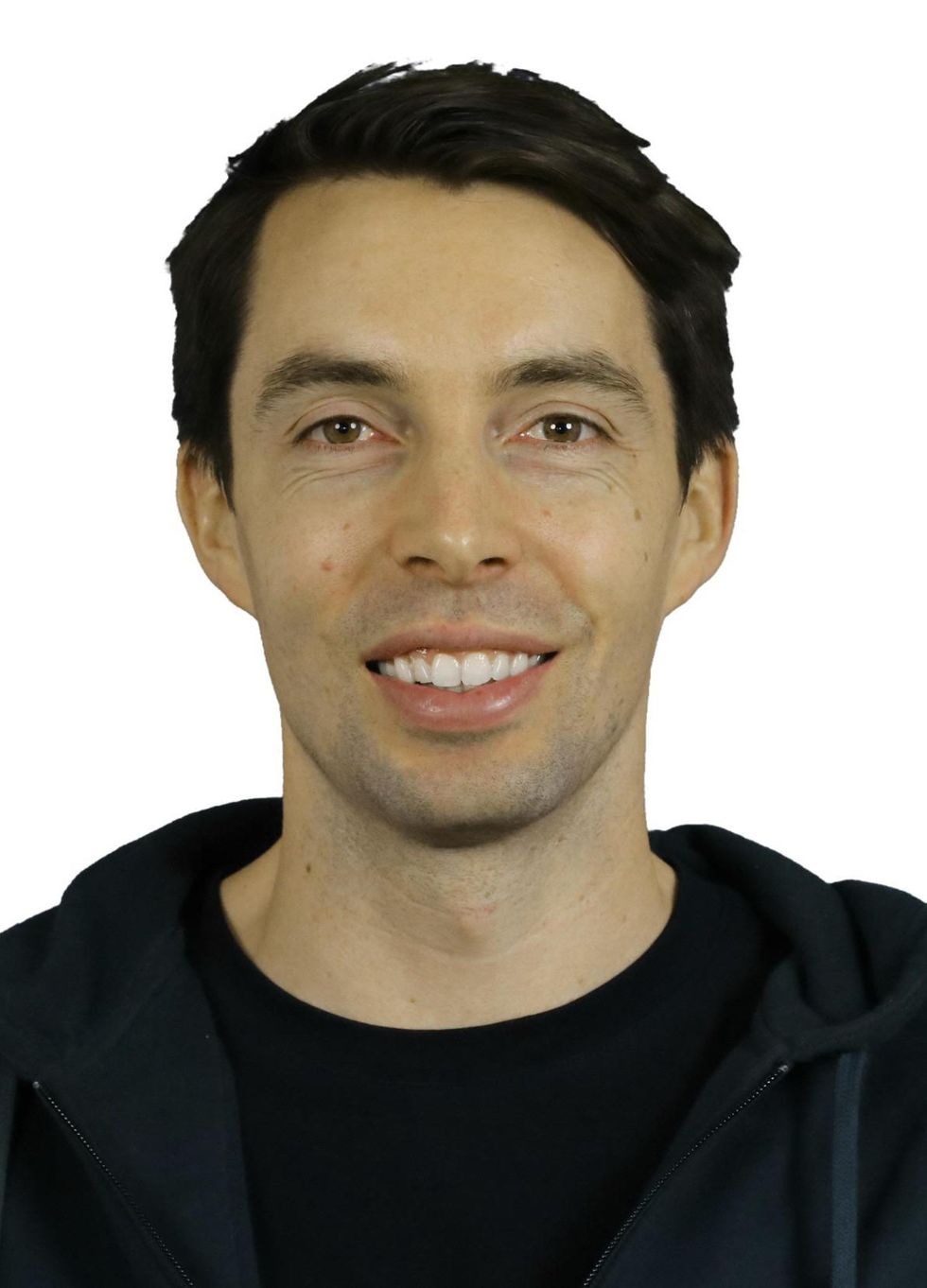 Ed Buggé is a partner at L.A. entertainment law firm Hertz Lichtenstein Young & Polk.
EB: Publishing catalogues are now firmly established as an asset class. The eye-catching prices being paid for them, with some acquisition multiples above 20-times annual earnings, is a long-term investment relying on the assumption that hit songs will continue to command attention for decades. Given the competition between potential purchasers right now, it's a great time to be an established songwriter with a catalogue to sell.

WP: I think there's too much trajectory logic at the moment. It's worrying that some people think that as the pie gets bigger, a given catalog's share of the pie will remain the same. There are too many variables (and not enough equations) for past performance to be a good indicator of the future. The next cohort of listeners could have a completely different demographic, geographic and cultural makeup from the last.
How can talented musicians get ahead of the curve when it comes to technological trends and position themselves for success?
EB: In such a crowded marketplace there needs to be something remarkable about what you are doing. The music, your story – the creative needs to stand out.
Once you've leapt that hurdle, the artist teams that will stay ahead are those who are prepared to embrace change. At the start of the year, breaking tracks through TikTok or gaming collaborations were innovative strategies; now they've quickly become established methods. That's the pace of change that we are seeing at the moment. So the question is - what's next and how can you be a part of it?

WP: Here's one example: I'm obsessed with the 'early access' model in gaming, where you monetize a new game whilst it's still in development. Minecraft is an early example, but to date, it rarely happens anywhere outside gaming. I think that may be about to change. Music can't afford to disappear into the studio for two years any more. It'll need to pivot and monetize whilst still in the studio.
The British government is currently examining whether the streaming economy needs reform. How might that ultimately ripple into the broader world of music-tech?
WP: This is a big one. Expect contagion as many more major music markets are called up in front of their respective governments in 2021 as politicians seek to establish (a) whether the streaming model is fair and (b) if it's not, whether intervention is merited. What's been made clear is there's a problem with the 'trickle down' economics of streaming. The UK government has a first-mover opportunity to explore ways of fixing this.
EB: With the pace of change in music and media, you inevitably have a legal and regulatory framework that has to play catchup. If the British government looks to enact legislation to alter the economics of streaming in favor of the artist, then it may act as a standard that regulators in other territories follow.
WP: Radio and television are heavily regulated, but streaming is not. The U.K. is taking steps to work out the 'if' and 'if so, how?' and the U.S. should be tracking developments here closely.
Beyond what we've covered, what else will you be watching for in 2021 music tech?
EB: Technology will continue to enable an increasingly direct relationship between artists and their fans. For example, providing access to exclusive content, physical and virtual merch drops and livestreaming concerts, as well as the ability for fans to communicate more directly, both with artists and with each other.
WP: Kevin Kelly (co-founder of "Wired") penned his 1,000 True Fans essay back in 2008, predating the launch of streaming. Now, it feels like we're subconsciously revisiting it. After all these years of success in music streaming with Amazon, Apple and Spotify, it's still largely impossible to directly pay for your favorite artists, nor can you communicate with them. You're seeing companies like Twitch make impressive moves into this space; MixCloud is also fostering direct relationships with curators. There's going to be more of that in 2021. Fans want to express their love to their artists directly, not via a platform.
Finally, what's in store for the Los Angeles music tech world in 2021?
EB: In L.A. we're seeing a wave of media and technology startups that will continue to disrupt and drive change in the industry. The high activity levels across fundraising and M&A also seems set to continue, as new players enter the market and incumbents focus on future-proofing their business models in such a fast-evolving landscape. There are few more exciting places to be right now.
WP: I'm not a native of Los Angeles, (as much as I want to move there), but what always strikes me about the city is the diversity of its people: Little Tokyo, K-Town, Tehrangeles, even one or two fellow Scots. Yet what I still don't see is media serving these expat populations. This is a universal problem and it leaves money on the table. I'd be hopeful that we'll see a new startup solve for curating to the diaspora in 2021.
This interview has been edited for brevity and clarity.

Sam Blake
Sam primarily covers entertainment and media for dot.LA. Previously he was Marjorie Deane Fellow at The Economist, where he wrote for the business and finance sections of the print edition. He has also worked at the XPRIZE Foundation, U.S. Government Accountability Office, KCRW, and MLB Advanced Media (now Disney Streaming Services). He holds an MBA from UCLA Anderson, an MPP from UCLA Luskin and a BA in History from University of Michigan. Email him at samblake@dot.LA and find him on Twitter @hisamblake
https://twitter.com/hisamblake
samblake@dot.la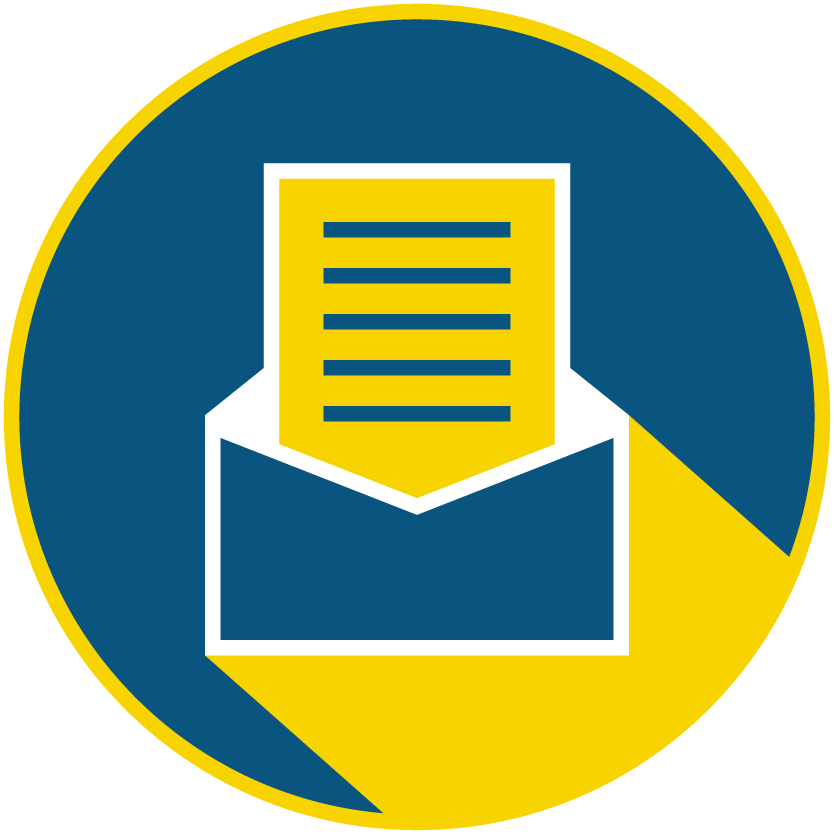 Subscribe to our newsletter to catch every headline.
Kristin Snyder
Kristin Snyder is an editorial intern for dot.la. She previously interned with Tiger Oak Media and led the arts section for UCLA's Daily Bruin.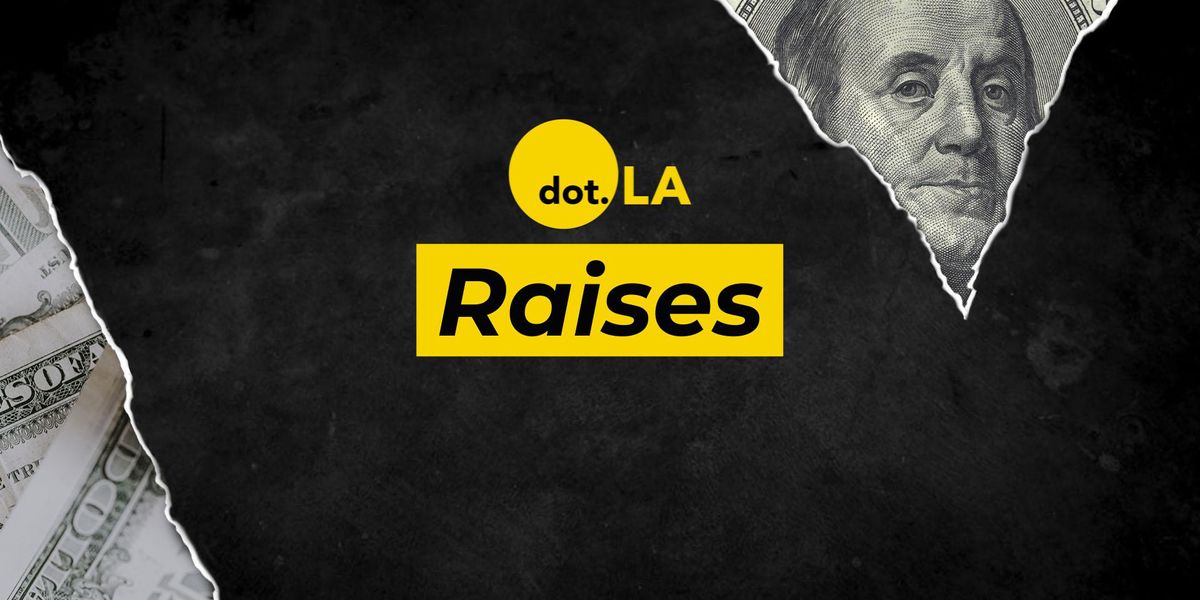 Image by Joshua Letona
This week in "Raises": A pair of Web3 platforms for gamers landed funding, as did a Manhattan Beach medical startup looking to bolster primary care via nurse practitioners. Meanwhile, a Santa Monica-based investment firm launched its seventh fund with more than $14 billion in dry powder.
Venture Capital
Improvado, a marketing data aggregation platform, raised $22 million in a Series A funding round led by Updata Partners.

Web3 gaming platform FreshCut raised $15 million in funding led by Galaxy Interactive, Animoca Brands and Republic Crypto.
Medical startup Greater Good Health raised $10 million in a funding round led by LRVHealth.
Joystick, a Web3 platform for gamers and creators, raised $8 million in seed funding.
Open source data protection company CipherMode Labs raised $6.7 million in seed funding led by Innovation Endeavors .
Mobile phone charging network ChargeFUZE raised $5 million in seed funding led by Beverly Pacific, TR Ventures, VA2, Jason Goldberg and Al Weiss.
Polygon, a startup aiming to better diagnose children with learning disabilities, raised $4.2 million in seed and pre-seed funding led by Spark Capital and Pear VC.
Pique, a virtual women's sexual health clinic, raised $4 million in a seed funding round led by Maveron.
Psudo, a sneaker startup that utilizes recycled water bottles and 3D sublimation printing to create its shoes, raised $3 million in a seed funding round led by SternAegis Ventures.

Funds
Santa Monica-based investment firm Clearlake Capital Group raised $14.1 billion for its seventh flagship fund.
Raises is dot.LA's weekly feature highlighting venture capital funding news across Southern California's tech and startup ecosystem. Please send fundraising news to Kristin Snyder (
kristinsnyder@dot.la
).
Kristin Snyder
Kristin Snyder is an editorial intern for dot.la. She previously interned with Tiger Oak Media and led the arts section for UCLA's Daily Bruin.
Kristin Snyder
Kristin Snyder is an editorial intern for dot.la. She previously interned with Tiger Oak Media and led the arts section for UCLA's Daily Bruin.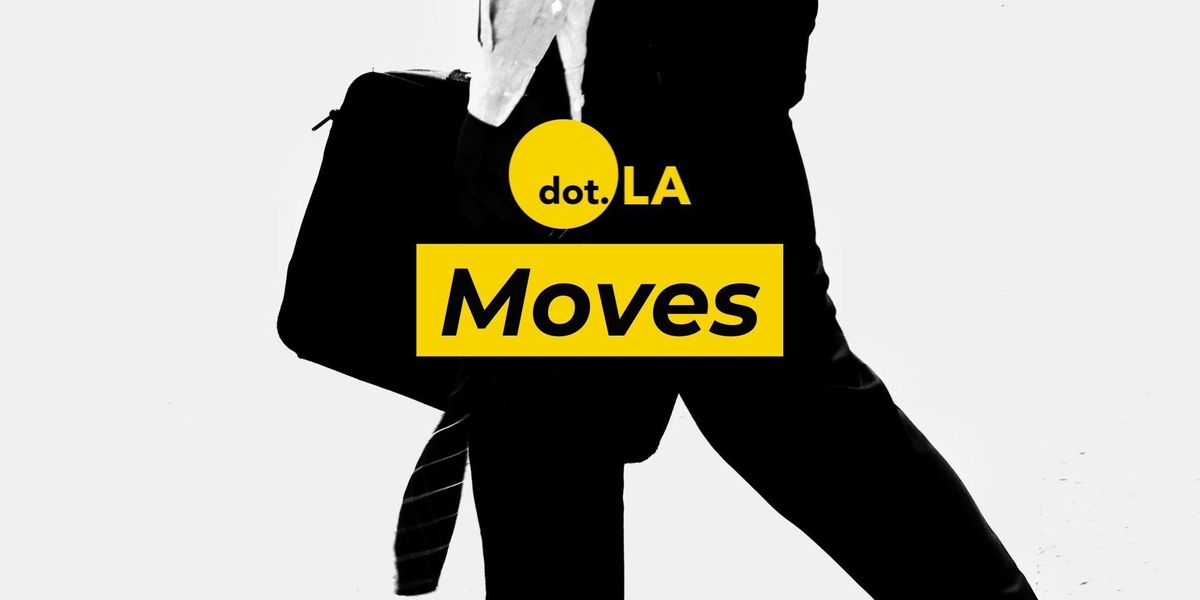 Photo by James Opas | Modified by Joshua Letona
"Moves", our roundup of job changes in L.A. tech, is presented by Interchange.LA, dot.LA's recruiting and career platform connecting Southern California's most exciting companies with top tech talent. Create a free Interchange.LA profile here—and if you're looking for ways to supercharge your recruiting efforts, find out more about Interchange.LA's white-glove recruiting service by emailing Sharmineh O'Farrill Lewis (sharmineh@dot.la). Please send job changes and personnel moves to moves@dot.la.
***
FaZe Clan brought on Zach Katz as the gaming and media company's new president and chief operating officer. Katz was previously the chief executive officer of the music tech investment fund Raised in Space Enterprises.
TikTok brand factory LINK Agency promoted Dustin Poteet to chief creative officer. Poteet was previously creative director at the firm.
Livestream shopping platform Talkshoplive hired Tradesy co-founder John Hall as its chief technology officer. Universal Music Group Nashville's former vice president of digital marketing, Tony Grotticelli, also joins the company as vice president of marketing.
Anjuli Millan will take over as head of original content at Snap after three years of overseeing production for the division.
Tech and media company Blavity hired Nikki Crump as general manager of agency. Crump joins the company from Burrell Communications Group.
O'Neil Digital Solutions, which provides customer communications and experience management for the health care industry, hired Eric Ramsey as national account sales executive. Ramsey joins from T/O Printing.

Investment firm Cresset Partners named Tammy Funasaki as managing director of business development. Funasaki previously served as head of investor relations for Breakwater Management.
From Your Site Articles
Related Articles Around the Web
Kristin Snyder
Kristin Snyder is an editorial intern for dot.la. She previously interned with Tiger Oak Media and led the arts section for UCLA's Daily Bruin.
Christian Hetrick
Christian Hetrick is dot.LA's Entertainment Tech Reporter. He was formerly a business reporter for the Philadelphia Inquirer and reported on New Jersey politics for the Observer and the Press of Atlantic City.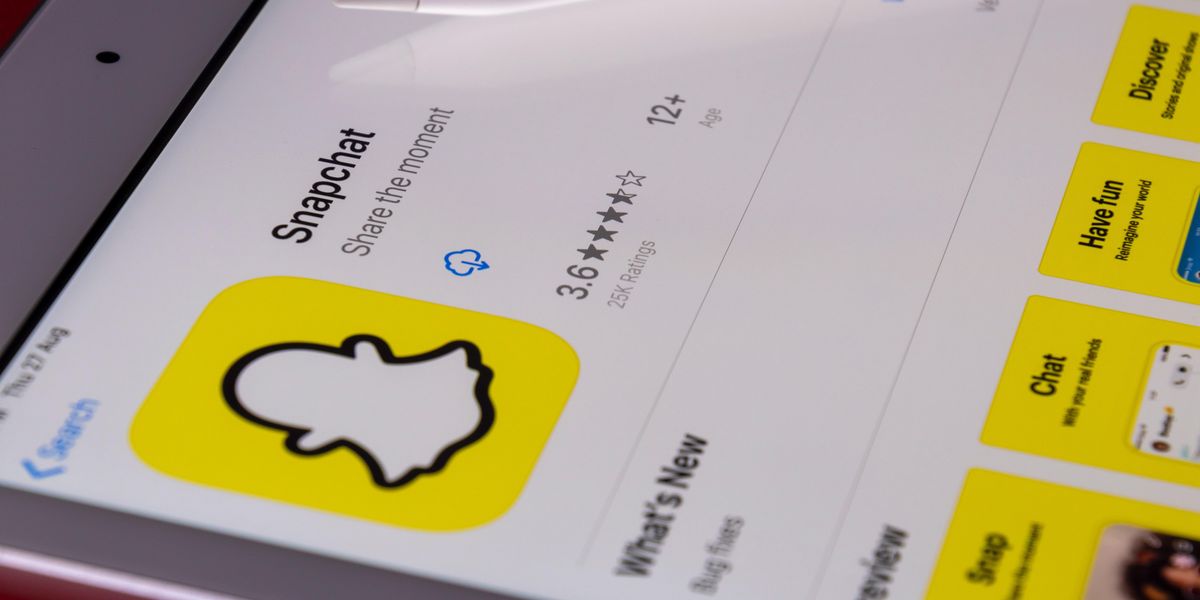 Snapchat is preparing to roll out enhanced parental controls that would allow parents to see who their teenagers are chatting with on the social media app, according to screenshots of the upcoming feature.
Snap's parental controls.
Courtesy of Watchful.
Snapchat is planning to introduce Family Center, which would allow parents to see who their children are friends with on the app and who they've messaged within the last seven days, according to screenshots provided by Watchful, a product intelligence company. Parents would also be able help their kids report abuse or harassment.
The parental controls are still subject to change before finally launching publicly, as the Family Center screenshots—which were first reported by TechCrunch—reflect features that are still under development.
Santa Monica-based Snap and other social media giants have faced mounting criticism for not doing more to protect their younger users—some of whom have been bullied, sold deadly drugs and sexually exploited on their platforms. State attorneys general have urged Snap and Culver City-based TikTok to strengthen their parental controls, with both companies' apps especially popular among teens.
A Snap spokesperson declined to comment on Friday. Previously, Snap representatives have told dot.LA that the company is developing tools that will provide parents with more insight into how their children are engaging on Snapchat and allow them to report troubling content.
Yet Snap's approach to parental controls could still give teens some privacy, as parents wouldn't be able to read the actual content of their kids' conversations, according to TechCrunch. (The Family Center screenshots seen by dot.LA do not detail whether parents can see those conversations).
In addition, teenage users would first have to accept an invitation from their parents to join the in-app Family Center before those parents can begin monitoring their social media activity, TechCrunch reported.

Christian Hetrick
Christian Hetrick is dot.LA's Entertainment Tech Reporter. He was formerly a business reporter for the Philadelphia Inquirer and reported on New Jersey politics for the Observer and the Press of Atlantic City.