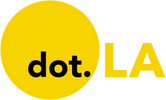 Get in the KNOW  
  on LA Startups & Tech  
X
Samson Amore
Samson Amore is a reporter for dot.LA. He previously covered technology and entertainment for TheWrap and reported on the SoCal startup scene for the Los Angeles Business Journal. Send tips or pitches to samsonamore@dot.la and find him on Twitter at @Samsonamore. Pronouns: he/him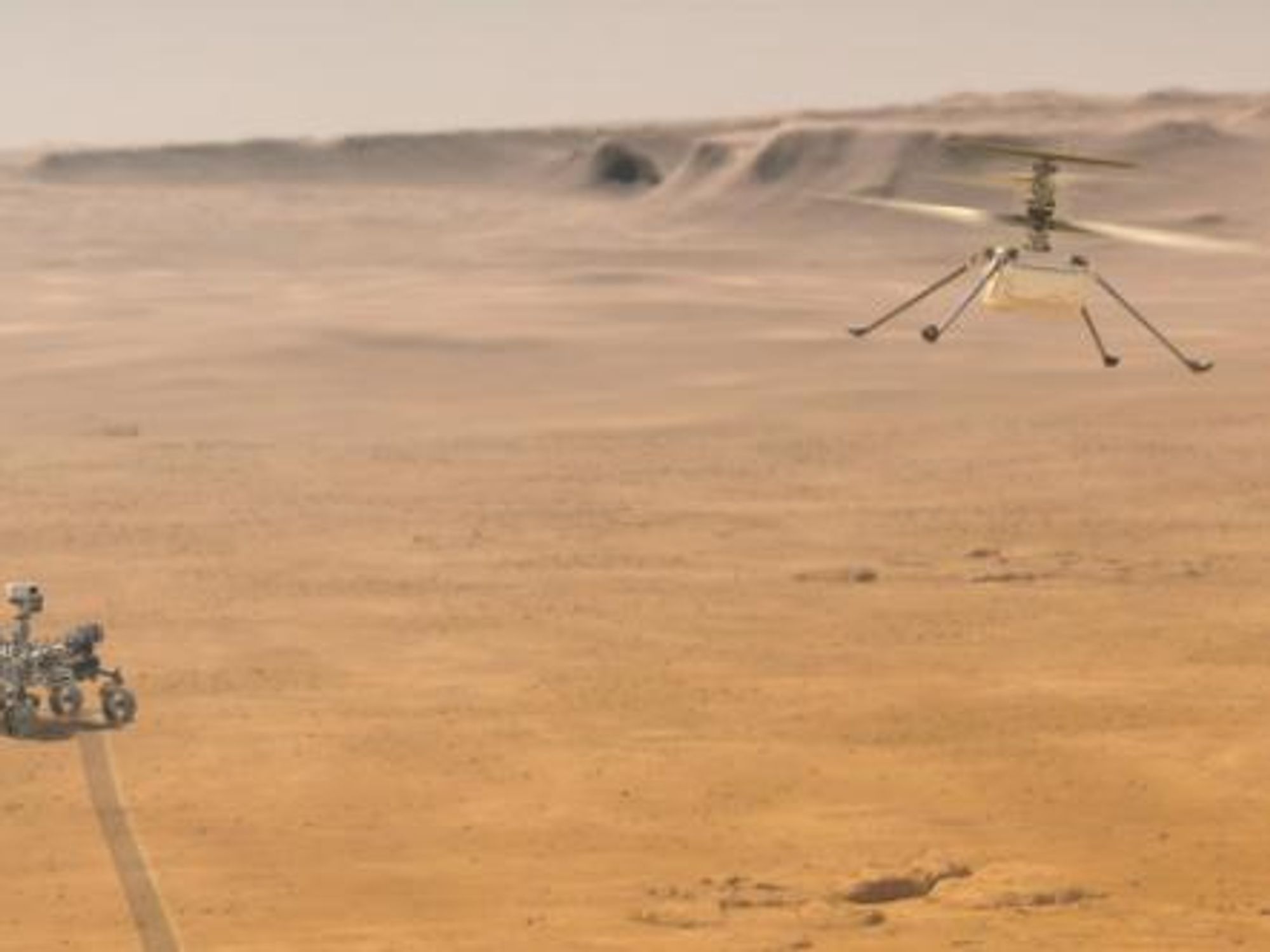 Scientists at NASA's Pasadena-based Jet Propulsion Laboratory are working overtime on a second Mars mission less than a month after Perseverance landed, this time with the goal of launching a helicopter off the Red Planet's surface for the first time.

The plan is to use NASA's Ingenuity craft, a tiny helicopter custom-designed for flight on Mars, to hover the surface and take photos and videos. It's basically an incredibly expensive drone flight, with the operators millions of miles away and a short window that could make it a tricky maneuver.
---
The entire endeavor costs about $80 million, a high price tag for a potentially historic first mission.
NASA plans to launch its Mars chopper around April 8, and its test flight duration is limited to roughly a month. The helicopter was carried to Mars packed tightly onto the bottom of the Perseverance rover, which is about the size of a small car.
The expensive experiment is a risky gamble, especially because NASA's crafts are solar-powered.
Farah Alibay, an engineer at JPL working on the Perseverance rover mission and Ingenuity missions, said that time is a critical factor in the mission. The Ingenuity helicopter can't sustain itself after more than a day of darkness, so the team has roughly one Mars day to get it off the ground before its battery dies.
"The helicopter needs photons, it needs sun on its solar panels to charge its batteries and it can only survive one Martian night without that," Alibay said. "That's going to be a very stressful period but what I look forward to the most is after we do that drive is we'll get the first shot of Ingenuity on the surface of Mars, on her own, and I cannot wait to get that first picture."
This test flight with the Ingenuity helicopter would mark the first time a flying craft has landed and taken off on the Red Planet, although NASA has sent four different wheeled robots or rovers to the planet since it first landed the Sojourner in 1997.

"It will have 31 Earth days to attempt to be the first helicopter to fly on another planet," NASA Planetary Science Division Director Lori Glaze said during a briefing Tuesday. "Sojourner redefined what we thought was possible on the surface of Mars, and completely transformed our approach to how we explore there."
If the mission is successful, it could mean that NASA would look to work with private contractors to develop more craft like the Ingenuity. A JPL spokesperson didn't immediately return dot.LA's request for comment regarding which local companies it might look to work with on future Mars helicopter projects.
Elon Musk has been vocal about his desire to live on and colonize Mars, so perhaps SpaceX might look to advance the technology. NASA implied during the briefing we may one day see privatized short-distance air travel in space, as well as Earth.
"As far as identifying a specific opportunity in the near future, what we like to do within NASA is provide competitive opportunities for our community and so we do offer those on a periodic basis and would hope that the community would see this as a great opportunity to start thinking about aerial platforms as a potential way to really expand our Mars exploration," Glaze said.
The helicopter will also carry a small piece of aerospace history with it as it zooms around Mars – a piece of fabric from the Wright Brothers' first successful test airplane, which took off from Kitty Hawk, N.C. in 1903.
"We are very proud to honor that experimental aircraft from long ago by carrying a small piece of fabric," said J. Bob Balaram, ingenuity chief engineer at JPL. This, he said, is another "Wright brothers moment" in history.
Samson Amore
Samson Amore is a reporter for dot.LA. He previously covered technology and entertainment for TheWrap and reported on the SoCal startup scene for the Los Angeles Business Journal. Send tips or pitches to samsonamore@dot.la and find him on Twitter at @Samsonamore. Pronouns: he/him
https://twitter.com/samsonamore
samsonamore@dot.la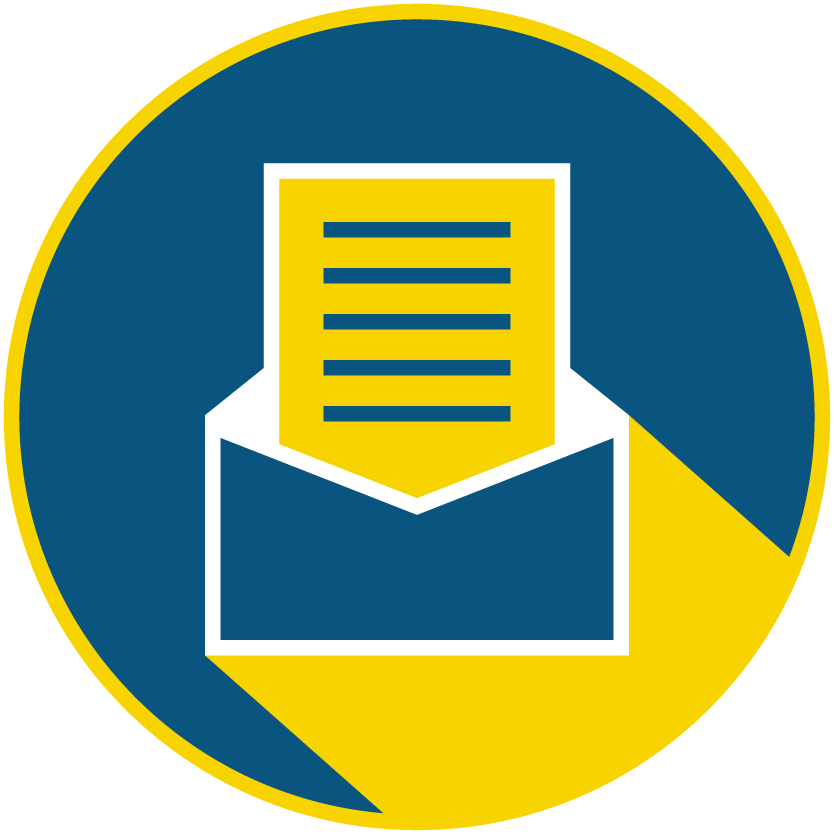 Subscribe to our newsletter to catch every headline.
Christian Hetrick
Christian Hetrick is dot.LA's Entertainment Tech Reporter. He was formerly a business reporter for the Philadelphia Inquirer and reported on New Jersey politics for the Observer and the Press of Atlantic City.
Photo courtesy of HeyPal
Katy Johnson, a reality TV star and globe-trotting travel blogger, has lately offered some advice to her more than 100,000 Instagram followers.
"I urge you to learn a new language," the model has told her fans, noting how locals in the foreign countries she has visited appreciate the effort. "It's essential to be able to connect with people as much as possible while I travel," she wrote in another post last month. Johnson, a former contestant on the TV show "Joe Millionaire," has repeatedly suggested one particular way to study a new language: HeyPal, a one-year-old language-learning app.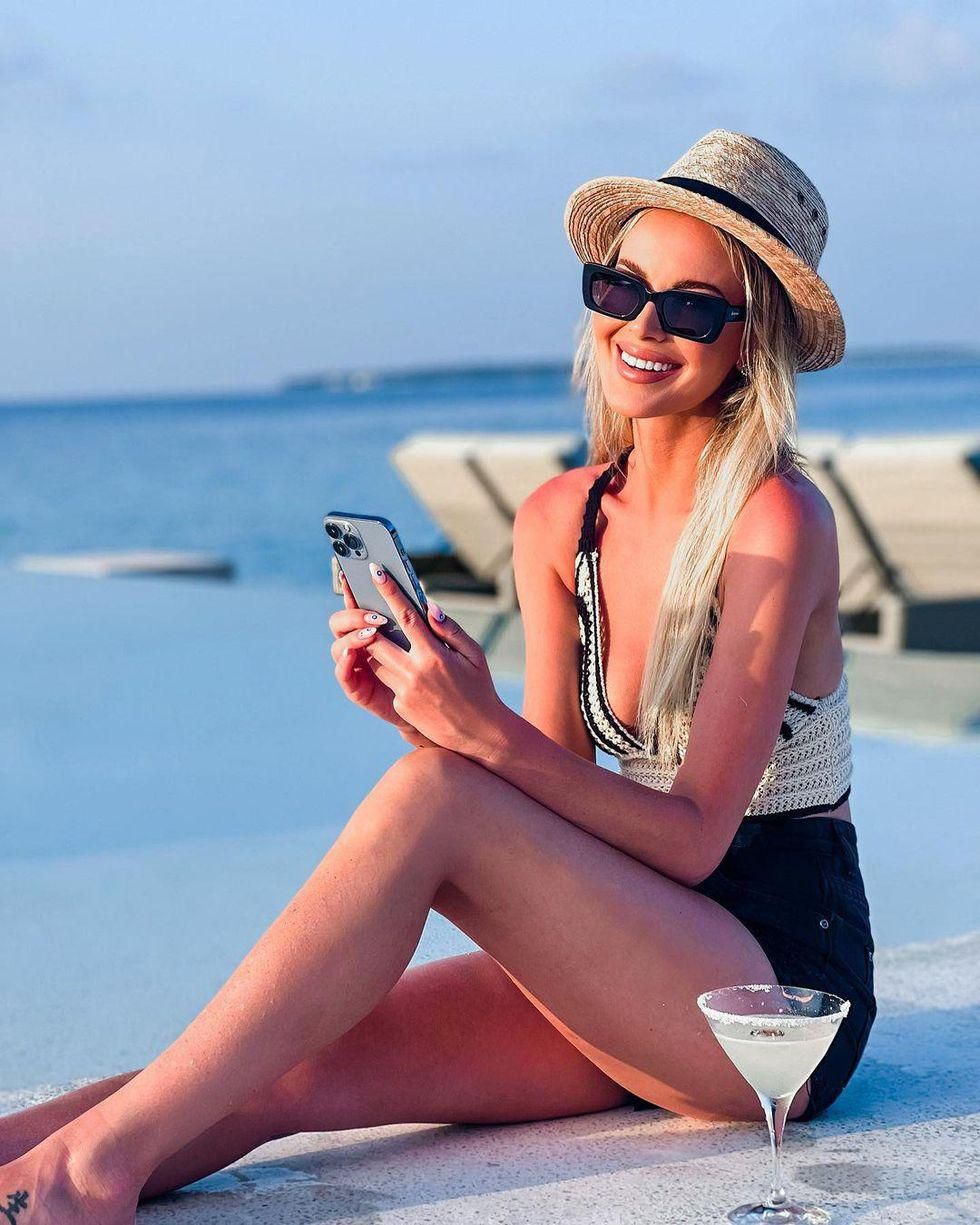 A photo from Johnson's Instagram account, which she's used to promote HeyPal.
Photo courtesy of HeyPal
"Today I wanted to work on some Arabic slang, so I literally can pull out the phone and use the app anywhere, anytime!" read a caption to one photo of Johnson sitting near the Indian Ocean with a smartphone in her hands and a cocktail nearby.
At first glance, her casual endorsements may look like mere tips from a travel expert. But the Instagram posts, sprinkled between photos of the model posing in exotic tropical locations, are part of a paid campaign by HeyPal, which is owned by Beverly Hills-based digital app developer ClickStream.
HeyPal—which promises to help users learn new languages through social media posts and online chats with native speakers—has made content creators like Johnson a key part of its marketing and growth strategy. The app is currently paying three influencers, including Johnson, to spread the gospel by showcasing glamorous real-life examples of how people can benefit from the platform.
HeyPal, which has racked up more than 1 million downloads since going live last June, is hardly the only brand turning to influencers. Spending on influencer marketing has exploded in recent years, jumping from only $1.7 billion in 2016 to $16.4 billion this year, according to research from Influencer Marketing Hub.
In some ways, influencer marketing is not much different from traditional celebrity endorsements where actors, artists and athletes hawk products in advertisements. But online influencers often forge deep relationships with their fans, making their endorsements more effective, according to experts. That's especially true if the products or services they're marketing naturally fit with the content they're creating—such as Johnson highlighting a language-learning app as a travel blogger.
"At the end of the day, influencer marketing works because the audience trusts the creator," Brad Hoos, CEO of influencer marketing agency The Outloud Group, told dot.LA. Hoos noted that customers acquired through influencers tend to stick with brands longer than those lured by other campaigns.
Launched in 2020, HeyPal aims to help people learn new languages by conversing with native speakers through social media features like chats, posts, comments and media uploads. HeyPal offers both free and paid versions of the app; the latter is available in two subscription tiers ($9.99 or $14.99 per month) and includes additional features like unlimited translations on posts and a "PenPal" feature that matches users who can teach each other new languages.
HeyPal CEO Jonathan Maxim, a marketing veteran who ClickStream hired for the role last year, told dot.LA that Johnson and the app's other influencers bring credibility to the platform. Those other influencers include Jessica Killings, an actress, model and angel investor who, like Johnson, has a large Instagram following.
HeyPal CEO Jonathan Maxim. Photo courtesy of HeyPal
HeyPal has worked with roughly 20 influencers to date, though it has only struck paid partnership deals with three, according to Maxim. ("The other 20 or so are just enthusiasts of the mission," he noted.) The company declined to share how much it pays influencers to market its app.
In addition to boosting the brand's visibility, HeyPal's influencers are able to steer people to the app or channels like its Instagram account, through which the company can later retarget them with ads or push notifications, Maxim said. HeyPal can measure reach, click-through rates and number of app downloads by influencer, and can optimize its ads accordingly.
"Influencer marketing serves the top of the funnel for us," Maxim said. "Katy creates engaging content, brings people to the middle of the funnel, and then we retarget them and bring them to the bottom of the funnel—which is conversion and engagement in the app."
Johnson's Instagram endorsements don't dig into the details of the app, but they subtly suggest the perks of learning a new language. An Instagram Reels video she made in March shows Johnson dancing and posing for selfies with people around the world—activities presumably made possible by her ability to speak different languages.
"These types of posts help people dream—to see a country and the beauty, the food, the people," said Jamie Gutfreund, chief marketing officer for Los Angeles-based Whalar, a creator economy company that works with influencers and brands. "They can imagine what their experience could be, especially if they have learned the language."
Creators have to tread carefully when it comes to corporate partnerships, however. Although brand deals may provide more stable income than platform ad revenue, creators have to ensure they don't harm their authenticity by constantly promoting products, experts said. About 13% of fans say they have unfollowed a creator because they included too many ads in their content, according to a recent survey.
Johnson is keenly aware of that balancing act: She said she sends just a few promotional posts per month and doesn't endorse anything on Instagram "unless I really believe in it." Asked how she makes her promotional posts seem authentic, Johnson said she doesn't need to.
"I don't really make it look like anything—it is authentic," she told dot.LA, pointing to videos she shared of her playing with children in Kenya or receiving some help putting on a hijab in Egypt.
"Those are all real moments that I've had," she added. "And some of these moments can be helped when I'm learning language from language apps."
Christian Hetrick
Christian Hetrick is dot.LA's Entertainment Tech Reporter. He was formerly a business reporter for the Philadelphia Inquirer and reported on New Jersey politics for the Observer and the Press of Atlantic City.
Kristin Snyder
Kristin Snyder is an editorial intern for dot.la. She previously interned with Tiger Oak Media and led the arts section for UCLA's Daily Bruin.
TikTok parent company ByteDance's big bet on mobile gaming is paying off.
The Chinese tech giant's growing portfolio of mobile games has brought in more than $1 billion in revenue over the past 12 months, according to a report by data analytics company Sensor Tower, which examined player spending from Apple's App Store and Google Play dating back to June 2021.
ByteDance has invested heavily in gaming in recent years, establishing its Nuverse game development and publishing unit in-house and acquiring other gaming companies. Those investments have yielded successes like its most downloaded and most lucrative title, "Mobile Legends: Bang Bang," which generated 78 million downloads and $318 million in revenue in the past year.
While the company's mobile gaming revenues climbed 16% year-on-year, it still has some way to go before catching up with Chinese industry giants like Tencent and NetEase. Those firms' mobile gaming revenues hit $7.9 billion and $3.1 billion, respectively, in the same period, according to Sensor Tower data cited by CNBC.
Still, ByteDance's growth indicates that it is becoming a major player in the industry. "It's built up its games operations so quickly that it's already becoming a significant mobile games publisher, particularly in China and Asia," Sensor Tower Mobile Insights Strategist Craig Chapple told CNBC. "It has a long way to go to catch up with heavyweights like NetEase and Tencent, of course, but it's moving in the right direction."
Sensor Tower noted that ByteDance's largest gaming market was Japan, which accounted for roughly one-third of its total mobile gaming revenue and was followed by China and the U.S. According to CNBC, ByteDance has needed to grow its gaming platform outside of its home country due to China's regulations around the industry, which have included restricting the time that children can play online games and only recently lifting a freeze on the monetization of games.
It is still unclear whether ByteDance will extend its gaming strategy to TikTok, which is working to solidify itself as an entertainment platform. The Culver City-based video-sharing app denied a report last month that it was testing games on the app in Southeast Asia, but was not drawn on whether it would expand into gaming in the future.
Gaming has increasingly drawn the attention of tech and entertainment companies like Netflix, which has committed to
growing
its
library
of
titles
amid its challenges in
holding onto subscribers
. The streaming giant's gaming push has thus far earned it
13 million global downloads
, according to Sensor Tower.
Kristin Snyder
Kristin Snyder is an editorial intern for dot.la. She previously interned with Tiger Oak Media and led the arts section for UCLA's Daily Bruin.
Christian Hetrick
Christian Hetrick is dot.LA's Entertainment Tech Reporter. He was formerly a business reporter for the Philadelphia Inquirer and reported on New Jersey politics for the Observer and the Press of Atlantic City.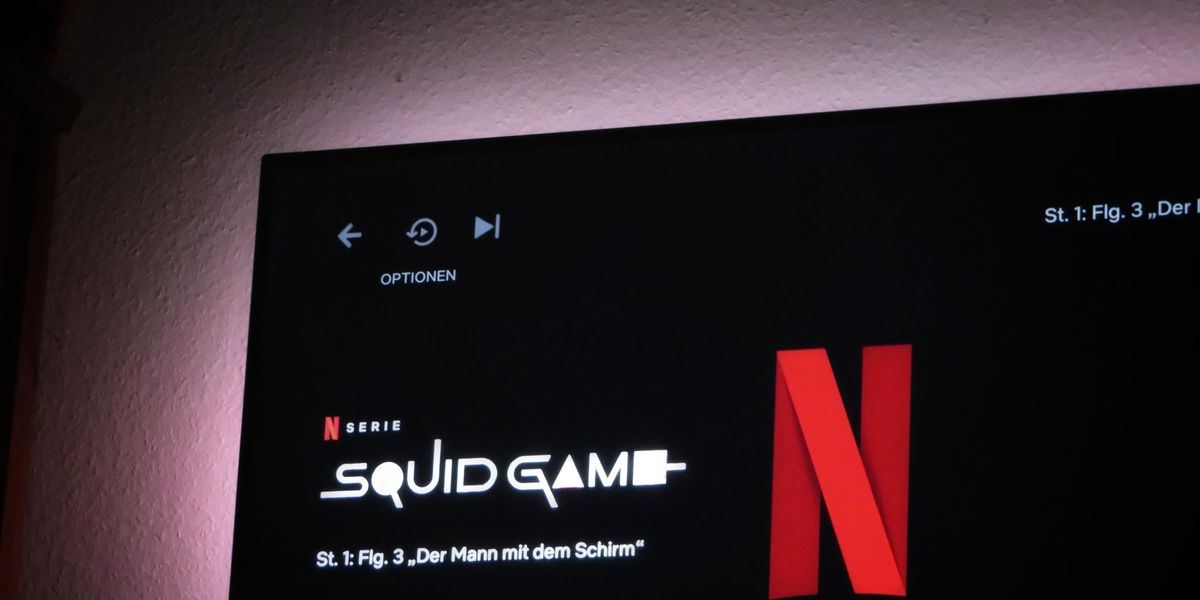 Netflix will invest more in Asia in a bid to revive its sluggish subscriber growth, betting on the lone region where the company added customers during an otherwise disappointing first quarter.
Bloomberg reported Monday that the streaming giant will grow its investment in Asia despite plans to reign in spending overall across the company. That will include financing the production of local films and series for that market, Tony Zameczkowski, Netflix's vice president of business development for Asia Pacific, told the news outlet.
The streaming service has lost roughly 70% of its market value this year, due in large part to the company losing customers for the first time in a decade last quarter. Things aren't expected to improve in the current second quarter, either with Netflix predicting a net loss of 2 million subscribers.
But Asia is the one market where Netflix has made gains this year, adding 1.1 million subscribers during the first quarter. The company will likely try to reproduce the success it found with South Korean hits like "Squid Game"—Netflix's most-watched show ever—and "Hellbound," as well as ramp up its Japanese anime portfolio.
Still, the Asia region presents political and profit challenges, such as countries seeking to restrict certain content within its borders and lower revenue per customer compared to North American subscribers, Bloomberg noted.
Facing
heightened competition
from tech and legacy media giants, Netflix is trying all sorts of things to remain atop the streaming market. It's planning to crack down on
password sharing
,
introduce advertising
and
expand into gaming
to add or hang onto paying customers.
Christian Hetrick
Christian Hetrick is dot.LA's Entertainment Tech Reporter. He was formerly a business reporter for the Philadelphia Inquirer and reported on New Jersey politics for the Observer and the Press of Atlantic City.