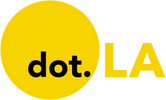 Get in the KNOW  
  on LA Startups & Tech  
X
Long Beach Accelerator Set to Welcome Fourth Group of New Companies
Deirdre Newman
Deirdre Newman is an Orange County-based journalist, editor and author and the founder of Inter-TECH-ion, an independent media site that reports on tech at the intersection of diversity and social justice.
06:16 AM | July 05, 2022
Long Beach has a long history of innovation. It's one of the densest aerospace hubs on the West Coast. There's a vital port there, and the city is home to several tech industries—including health care, space tech and cybersecurity. That, along with its colleges and universities, have made Long Beach an enticing destination for entrepreneurs.
It's within this environment that the Long Beach Accelerator sprouted in 2019 and has grown since. To date, the accelerator has cycled 20 companies through its four-month program, helping them raise a total of over $12 million.
---
On July 5, the program will welcome its fourth cohort of startups from around the world, participating in a hybrid combo of virtual and in-person sessions. Each cohort includes between five to 10 companies.
Long Beach, along with Cal State University, Long Beach's Institute for Innovation and Entrepreneurship and capital provider Sunstone Management, are all partners in this public-private model of startup investment. The accelerator itself operates as a nonprofit.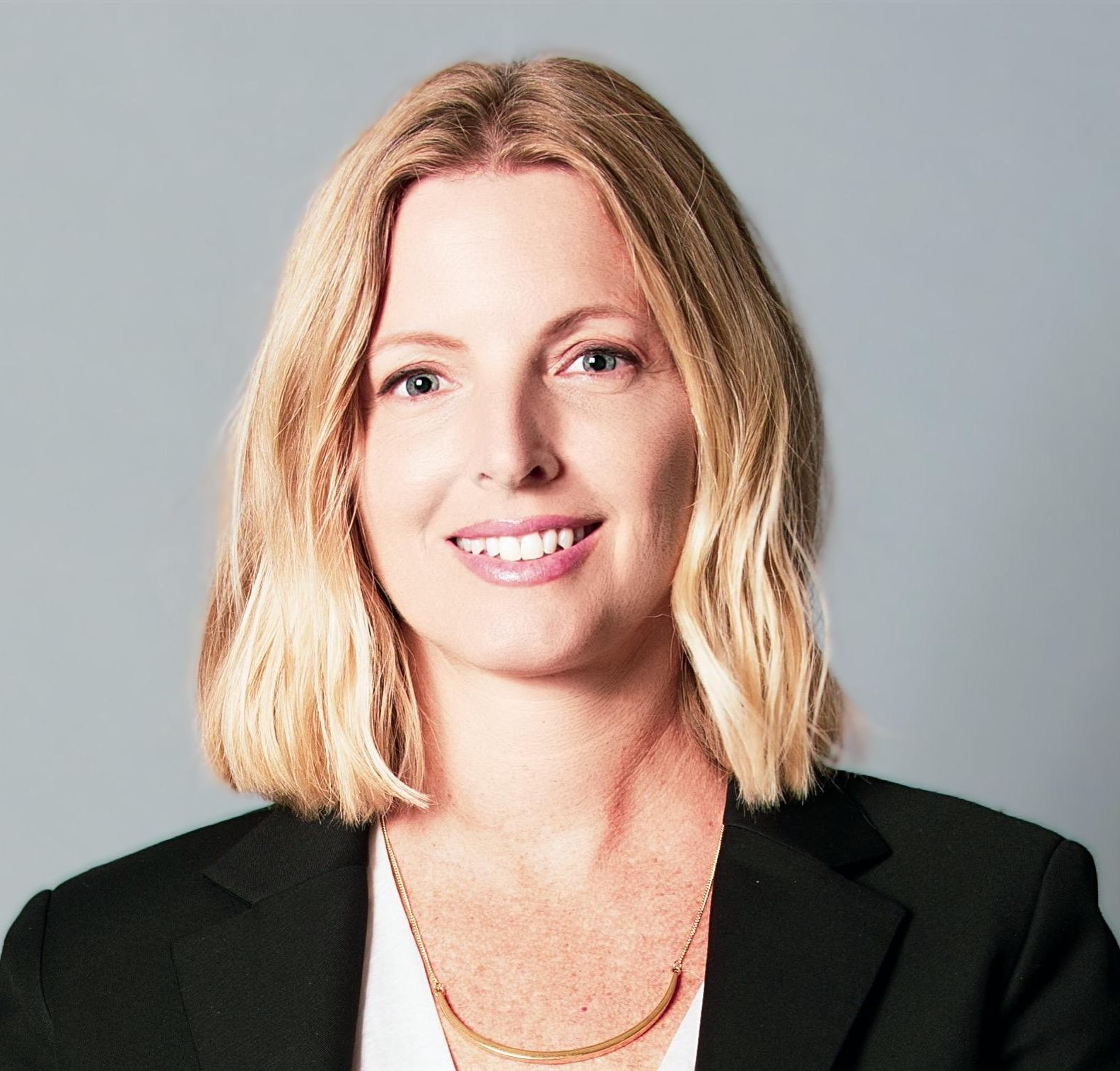 Long Beach Accelerator Managing Director Andrea White-Kjoss
The city provides help with some funding, covering the costs for some low- to moderate income Long Beach-based founders whose companies are accepted into the accelerator.
The organization's partnership with CSULB enables it to help founders move from idea stage to execution at the institute, and then advance to business growth via the accelerator.
Sunstone Management, a private capital management and investment firm, provides funding for the incoming cohorts. The firm's venture capital fund typically invests $100,000 in the startups as soon as they join the accelerator and takes a 6% equity stake in return.
Sunstone had also been providing some follow-on funding on a case-by-case basis. It upped the ante earlier this year by promising an additional $500,000 to current cohort and alumni.
"It's a model that brings enormous resources to the table for our portfolio companies, as well as for economic development, acting as a growth engine for the region," managing director Andrea White-Kjoss told dot.LA.

A serial entrepreneur who has served as CFO at several companies, White-Kjoss came aboard as the founding managing director in July 2020. Before that, she co-founded seed-stage funding platform ExtraVallis, based in Rancho Santa Fe, and founded Mobis Transportation, which was the product of a public-private partnership with the city of Long Beach.

She also happens to be a 17-year resident of the city.
"So I know intimately how attractive this city is to tech entrepreneurs, from the high-tech industries, to the culture and lifestyle, to the world-class workforce and institutions," she said. "When you bring all of that together...the opportunity to build a tech accelerator, and more than that really, a tech ecosystem here in Long Beach, was natural and irresistible."
The accelerator was originally intended to be in-person, but quickly had to pivot to remote sessions during the pandemic. It remains virtual, for the most part, "which has turned out to be a huge source of strength," White-Kjoss said.
That's because the founders come from all over the world. There's no geographic restrictions on who's accepted and no need to burden founders with moving to Long Beach to participate.
White-Kjoss said the move has fostered diversity, and enabled the accelerator to draw on an international network of mentors, instructors, advisors and investors.
They—along with the accelerator's staff of three facilitators — get to know the companies and their founders "deeply" and provide individualized assistance, including building strategic partnerships with potential customers and/or marketing partners.
There is still an in-person aspect to the accelerator. All cohort founders fly into Long Beach for about two weeks during the program. While there, they attend in-person workshops and networking events. They also participate in a Demo Day, with investors present. This helps the companies get additional seed funding for continued growth once they graduate.
So far, five graduating startups have received acquisition offers—but none have taken them.
White-Kjoss said that's because those founders "felt they had much further to take their companies, at least in some degree, due to the empowerment of the tools, resources and networks provided by the accelerator."
Bump's Success
One success is Los Angeles-based Bump. Since graduating from the Long Beach Accelerator, Bump has raised more than $5 million, co-founder and CEO James Jones told dot.LA.
It's currently participating in another accelerator, Snap's in-house Yellow Accelerator, which is now a co-lead investor in Bump, along with Sunstone.
The company is working on an AI-fueled fintech platform for the creator economy, which hasn't yet launched. It would help creators track revenue from multiple sources, monitor expenses, access credit and manage their crypto and non-fungible tokens (NFTs).
The company has started a waitlist, for access to its credit and financial management tools. Once the services are available users would pay about $400 per year.
The company also plans to integrate micro-advances into its platform, designed to enable creators to stay in full control of their finances and keep 100% of the rights to their work.
Jones said that participating in the Long Beach Accelerator's very first cohort was a "great springboard" for the company.
Specifically, sessions on customer personas and discovering addressable markets, as well as mentor meetings were "invaluable," he added.
Meet the Startups In the Long Beach Accelerator's Latest Cohort:
Apsy: Creating the first true fully AI platform to build affordable elegant custom apps.
Crumbraise, Inc.: Fundraising made easy for creators, clubs & causes.
Educational Vision Technologies, Inc.: Automated video editing and content curation using A.I. to make online learning accessible, efficient and engaging.

Gift Pass App Inc.: Streamlining experiences around digital gifting & payments.
The Girls Co LLC: We are a women's health company that is currently focused on a solution to alleviate period cramp pain.
Intellitech Spa Inc.: Intellitech is a realtime telematics, predictive maintenance and driver behavior monitoring platform.
Kwema: Kwema provides an easy to scale Smart Badge Reel Duress Service that reduces incident response time without escalating the situation.
Pathloom, Inc.: Outdoor trip planning made easy!
Rotender: The world's fastest and most reliable bar.
Deirdre Newman
Deirdre Newman is an Orange County-based journalist, editor and author and the founder of Inter-TECH-ion, an independent media site that reports on tech at the intersection of diversity and social justice.
05:00 AM | December 12, 2022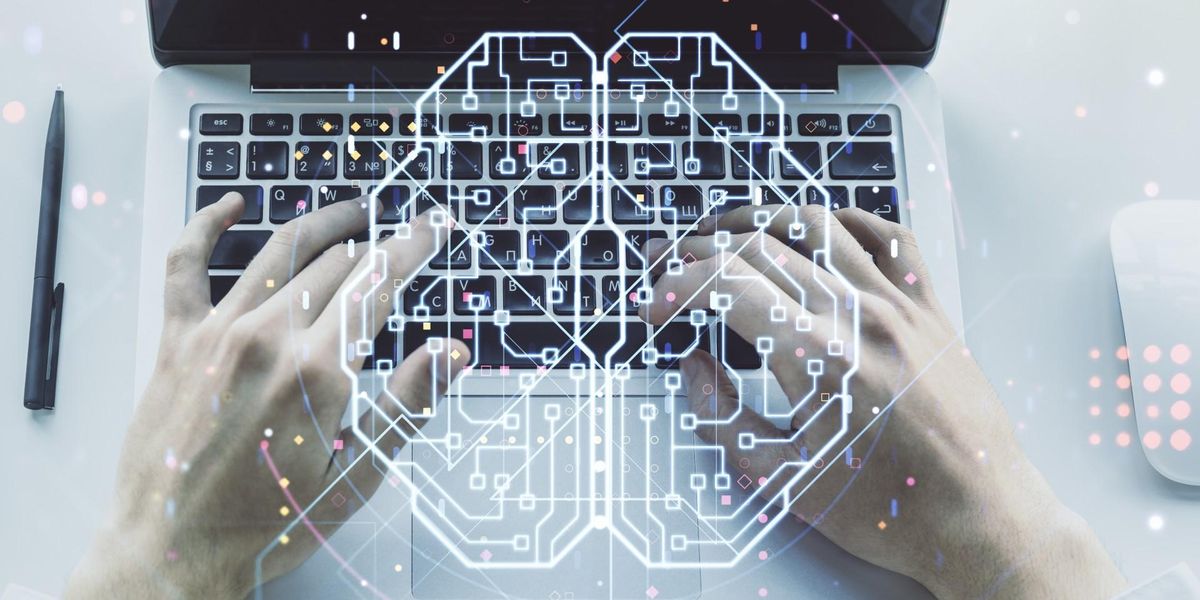 Generative AI is tech's latest buzz word, with developers creating programs that can do anything from writing an academic essay about guitars and elevators to creating photorealistic paintings of majestic cats.

ChatGPT, a platform built by DALL-E 2 and GPT-3 founder OpenAI, is the latest one of these tools to go viral. But this tool can go far beyond writing a version of the Declaration of Independence in the style of Jar Jar Binks. It has the capability to write full essays on almost any subject a college kid could desire — creating another layer of complex technology that humanities professors now have to consider when they teach and dole out assignments.
"One way is to allow students to use them," she said. "Build them into the course, and allow reflection about the bounds of their use, what their limitations are, what are their advantages? How does it change their composing?"

Along with dissecting the platform's limitations, Snelson also sees using ChatGPT as a tool to propel students' writing even further. For example, one of the hardest parts about writing an essay is the first line. Having an AI write it for you can be a great starting point to push past the "blank page dilemma," he said.
And while ChatGPT can write a passable essay on almost any subject, Snelson said students still need to have an understanding of the subjects they're writing about. "Having a live conversation about Chaucer in the classroom, a student is not going to be helped by an AI," he said.
"In the real world, you have access to information, you have access to writing tools," Snelson added. "Why should (academics) disavow or disallow those kinds of tools?"
To that end, Holten said she recognizes that ChatGPT "raises the stakes" by circumventing tools that academics have relied on to detect plagiarism. But students turning in papers that aren't their own isn't new: Essay mills have existed for a long time, and Instagram is filledwithpages that will sell students an academic paper.
"We have to do our part by trying to craft assignments carefully and making sure that we're not assigning these open-ended prompts of the sort that could be bought from paper mills," she said.
It helps, too, that ChatGPT may already be working on a solution. Scott Aaronson, who works on the theoretical foundations of AI safety at OpenAI, said in a blog post that he's working on a tool for "statistically watermarking the outputs of a text model like GPT" that adds in an "otherwise unnoticeable secret signal in its choices of words" to prevent things like academic plagiarism, mass generation of propaganda or impersonating someone's writing style to incriminate them, though it's unclear how far away this development is.
"We want it to be much harder to take a GPT output and pass it off as if it came from a human," Aaronson wrote.
All of which explains why even despite claims that
high-school English
and the
student essay
are nearing their death knell, Holten thinks, ultimately, "The availability of ChatGPT is not likely to change very much."
Nat Rubio-Licht
Nat Rubio-Licht is a freelance reporter with dot.LA. They previously worked at Protocol writing the Source Code newsletter and at the L.A. Business Journal covering tech and aerospace. They can be reached at nat@dot.la.
nat@dot.la
05:00 AM | February 15, 2023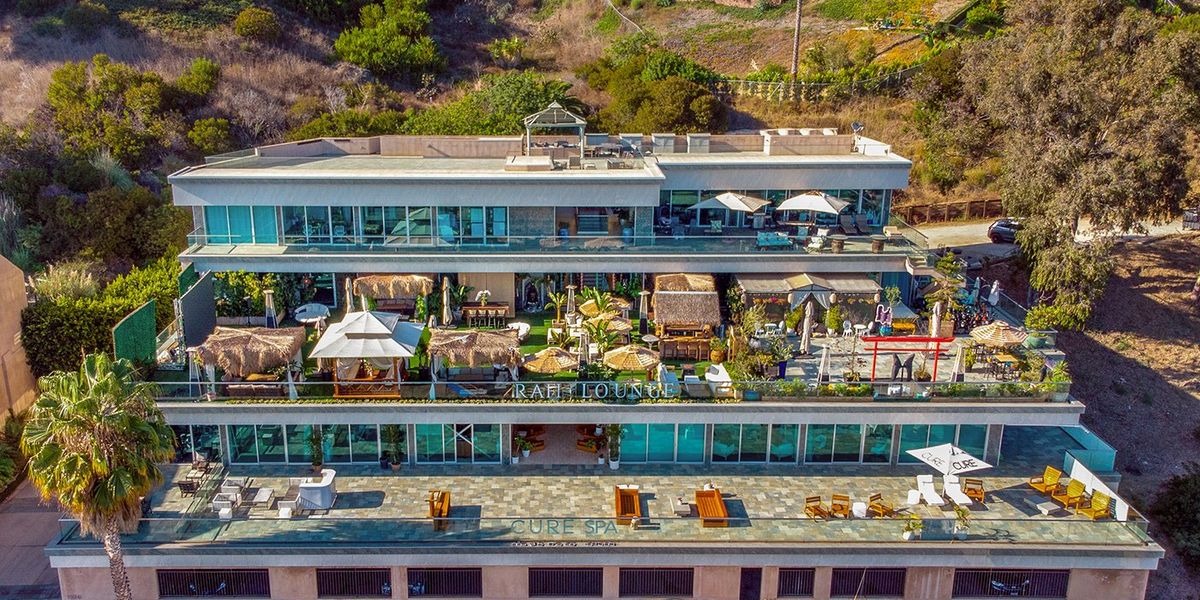 Photo: Rafi Lounge
Set in the foothills of Eastern Malibu across the street from Robert de Niro's Nobu, the Rafi Lounge, a NFT-powered wellness center and coworking space, somehow looks like both a beachfront country club and a swank monastery. On a clear day, you can see Catalina Island across the ocean. The sign above the entrance says, "Welcome, please allow us to reintroduce you to yourself."
Pushing through the braided rope entryway and passing a tranquil stone Buddha head waterfall, I arrived just after a yoga class former playboy model-turned "Dancing With the Stars" host Brooke Burke finished. The central open space that usually houses yoga mats or stationary bikes has been cleared off, and the giant projection screen behind the small stage is playing a tranquil plant video – an hour earlier, a larger-than-life Burke was on it helping clients "booty burn."
The building – which used to belong to a venture capital firm – has been totally transformed to look like nature's reclaimed it, dotted with lemon trees and cloaked in ornamental faux grass carpeting. Buddha statues are in every corner, some larger than five feet. On the way to one yoga room, there's a small shop selling pricey essential oils, Rafi Lounge merch, and CBD gummies. On the wall of the shop hang three breathtakingly detailed portraits of indigenous peoples made by the founder with charcoal. There's some construction ongoing, as they're converting former corner offices into hot yoga saunas and a spa.
On the day of my visit, the place is bustling with staff who are lugging boxes of Himalayan salt panels to install in the hot yoga room. Israeli-born Kung-Fu master and former monk Rafi Anteby, the founder of the eponymously named space, tells me that after our chat he plans to paint them all black to match the walls. No detail is too small to notice, something evident in his Mandala work.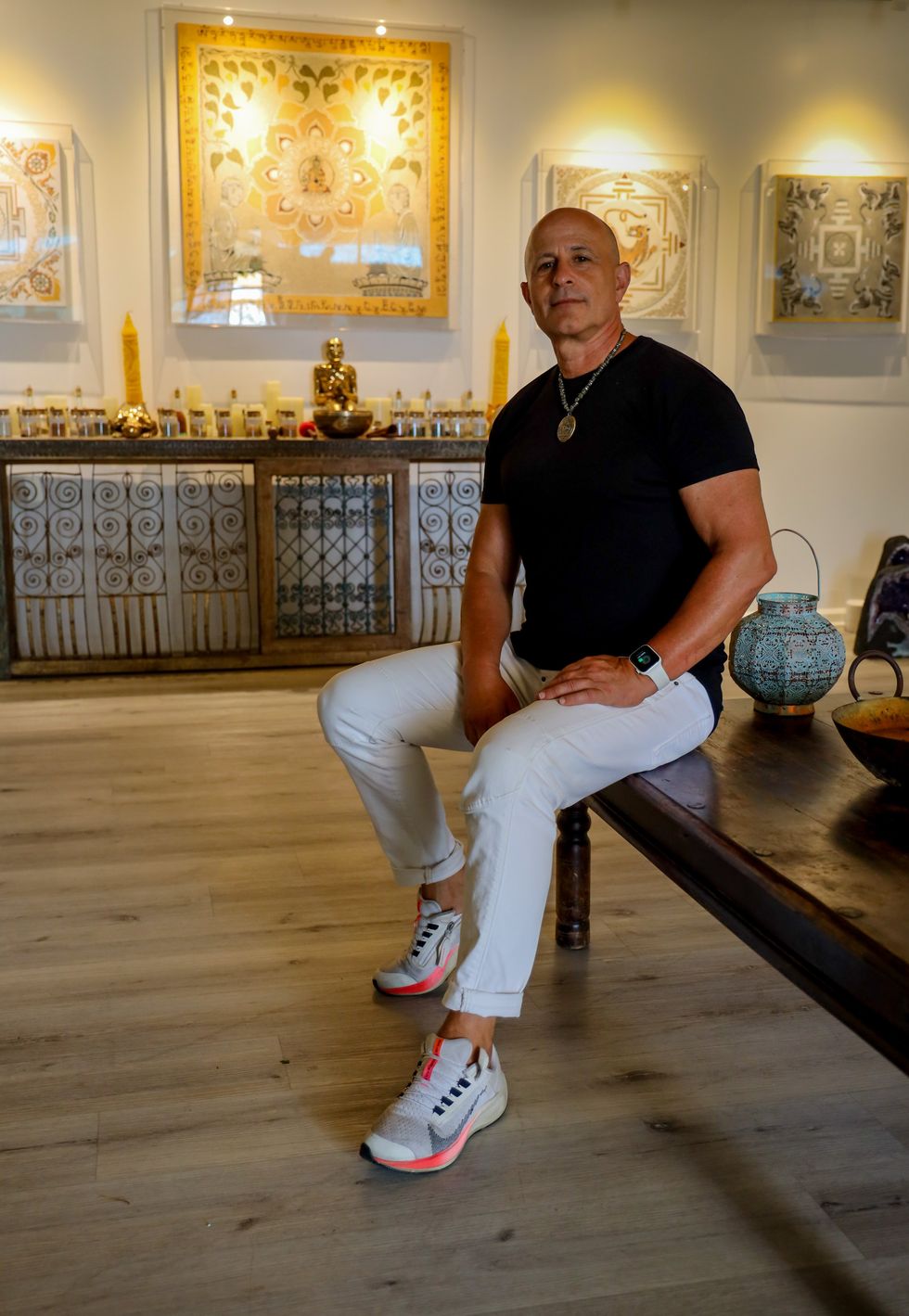 Rafi Lounge founder, Rafi Anteby, pictured here with his Mandala and sand collections. Photo: Rafi Lounge
The Rafi Lounge opened last year on November 10—the day before crypto exchange FTX went bankrupt. "Everyone said Rafi, go into a shutdown, don't do it," Anteby said. "I said I can't, because I pre-sold to members and I promised them [the launch is] what will happen."
Still, Anteby felt he couldn't renege on his promise to open the lounge to those who did buy in, so he forged ahead. So, what do NFTs have to do with a wellness center?
Each, according to Anteby, corresponds to a level of access. The least expensive, Unity, is the lowest tier and gives holders access to virtual classes. The second tier, Mindful, encompasses physical and virtual access to the Lounge. And the highest tier selling for $5,500, Awakened, are the ones Rafi is selling individually that act as an all-access pass to the Lounge and its benefits and events (including, Anteby said, "spiritual yacht parties"). Both Mindful and Awakened NFTs are lifetime memberships to Rafi Lounge, and include free access to annual retreats it hosts.
But facing the changing seasons of the crypto market and unwilling to sacrifice his brand by letting the Rafi Lounge tokens be resold to oblivion on public markets, Anteby took the drastic step to control his NFT inventory – buying up the remainder a mere day after the minting.
Anteby admitted he "lost a quarter of a million dollars" between creating and buying the NFTs back. But he said it was worth it: "I'm going to take each because I want to control who's coming to my lounge. I want to know that they will be my advocates as well."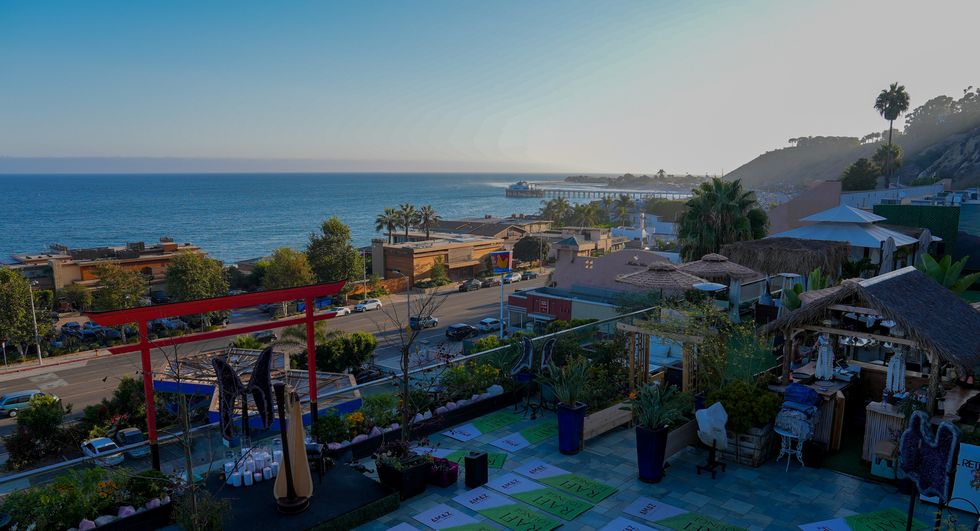 A view of the Rafi Lounge in the afternoon, before a yoga class. Photo: Rafi Lounge
Currently, there are 100 members, 55 of which are lifetime NFT holders. The 6,000 square-foot rooftop lounge is also open to the public. Which is to say, anyone can buy a 10-day pass for $250, pay the $40 fee for individual classes or come to public events. One of those people is Amie Yaniak who was diagnosed with stage four cancer last May that has since metastasized into her bones.
"I've never been anywhere like this. This was the first class I've done since the cancer, and it was just so cleansing," Yaniak says. While she's not a member, Yaniak told me she was interested in returning for more classes.

In addition to people like Yaniak, Anteby is also curating a more select crowd of well-to-do celebrities that can act as brand ambassadors for the lounge. He said he wants it to be a sort of more laid-back SoHo house, where top minds converge on the Pacific Ocean to make deals and network. Some of the names dropped during my tour of the property included Jamie Foxx (who Anteby calls a good friend), Chris Noth, Gladys Knight, and Equinox co-founder Lavinia Errico, whom I actually briefly met, since she's a member of the Lounge's advisory board.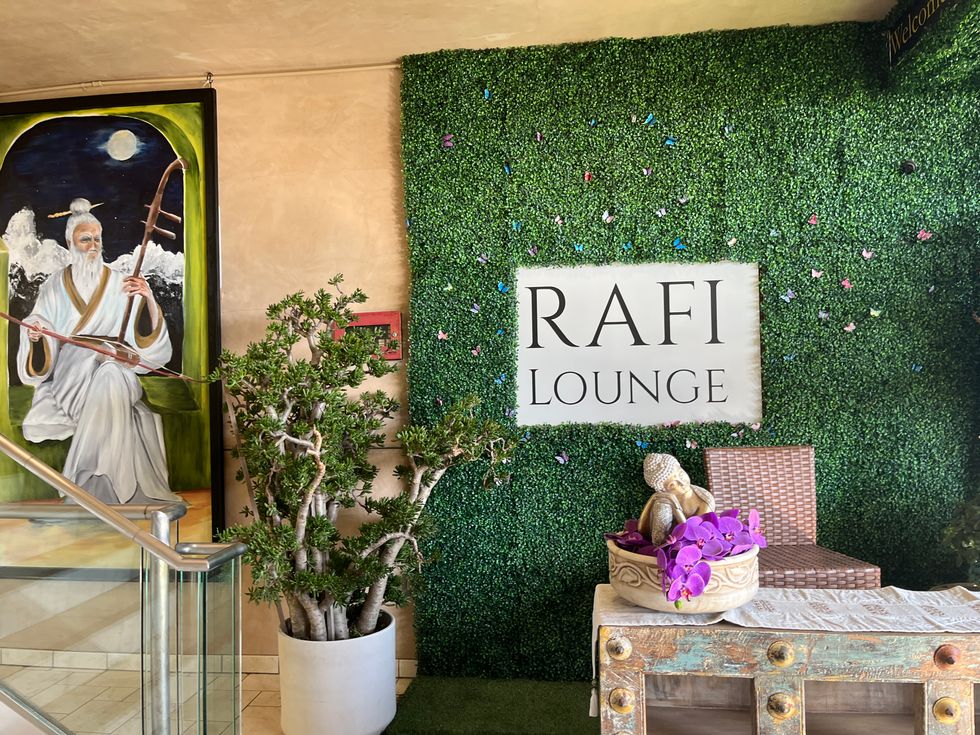 The lounge's entryway and check-in. Photo: Samson Amore
As Tame Impala wafts from the lounge's speakers, Anteby tells me stories of getting Taoist monks drunk at karaoke bars and studying medical qigong and tai chi in China. Anteby hung the intricate mandalas on the walls of a yoga room and he says they take around two years to complete as he carefully places individual grains of sand and uses tree sap to preserve their form. The mandalas are meant to be a contemplation of man's relationship with nature, which is partly why Anteby designed the NFT versions of them to resemble a sort of elemental fusion that combines water, fire and earth.
Owning an NFT also corresponds to owning a fraction of the Malibu Mandala Rafi made that hangs in the lounge.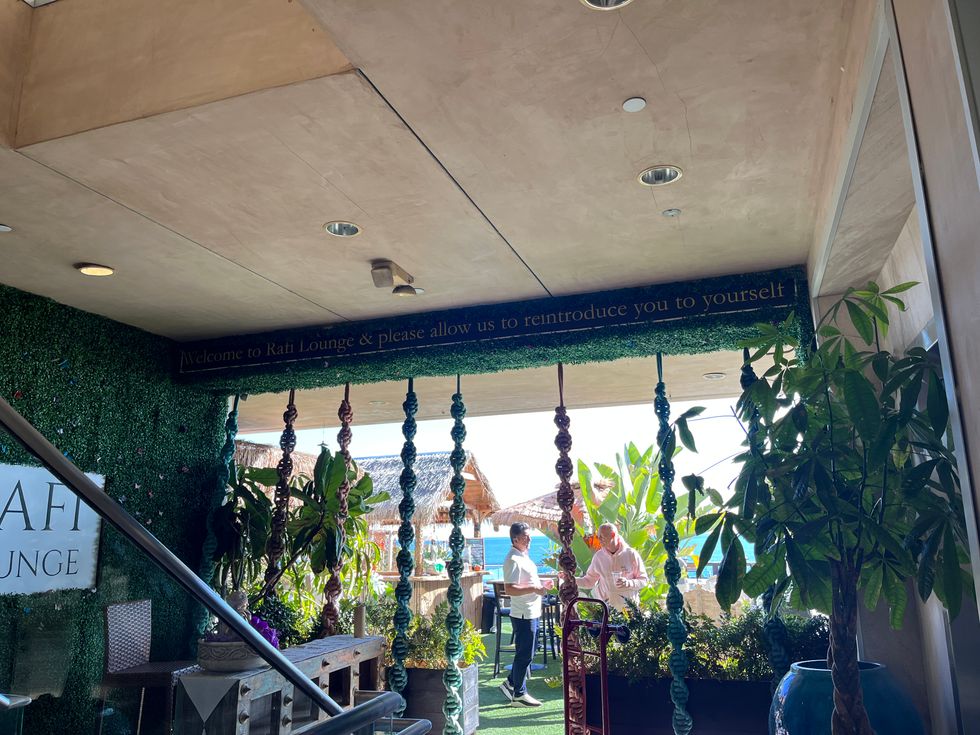 Anteby, right, speaks with a partner at his lounge in Malibu.Photo: Samson Amore
While Anteby admits the launch hasn't netted him any profits yet and said he's out around $1 million launching the place, he's determined to turn the Rafi Lounge into a franchise and has plans to open future locations in other cities big into tech and wellness like Miami, Scottsdale, Ariz., Newport Beach, and Austin.
Besides the obvious cases like Yaniak's, Anteby said he thinks the larger tech community needs a breather. "They all have digital burnout," he said. "It's more than just me helping you to breathe. You need to take care of yourself, and here people do that all the time."
Samson Amore
Samson Amore is a reporter for dot.LA. He holds a degree in journalism from Emerson College and previously covered technology and entertainment for TheWrap and reported on the SoCal startup scene for the Los Angeles Business Journal. Send tips or pitches to samsonamore@dot.la and find him on Twitter @Samsonamore.
https://twitter.com/samsonamore
samsonamore@dot.la