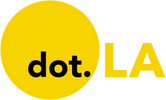 Get in the KNOW  
  on LA Startups & Tech  
X
Meet the Startups Joining the Long Beach Accelerator's New Cohort
Deirdre Newman
Deirdre Newman is an Orange County-based journalist, editor and author and the founder of Inter-TECH-ion, an independent media site that reports on tech at the intersection of diversity and social justice.
06:16 AM | July 05, 2022
Long Beach has a long history of innovation. It's one of the densest aerospace hubs on the West Coast. There's a vital port there, and the city is home to several tech industries—including health care, space tech and cybersecurity. That, along with its colleges and universities, have made Long Beach an enticing destination for entrepreneurs.
It's within this environment that the Long Beach Accelerator sprouted in 2019 and has grown since. To date, the accelerator has cycled 20 companies through its four-month program, helping them raise a total of over $12 million.
---
On July 5, the program will welcome its fourth cohort of startups from around the world, participating in a hybrid combo of virtual and in-person sessions. Each cohort includes between five to 10 companies.
Long Beach, along with Cal State University, Long Beach's Institute for Innovation and Entrepreneurship and capital provider Sunstone Management, are all partners in this public-private model of startup investment. The accelerator itself operates as a nonprofit.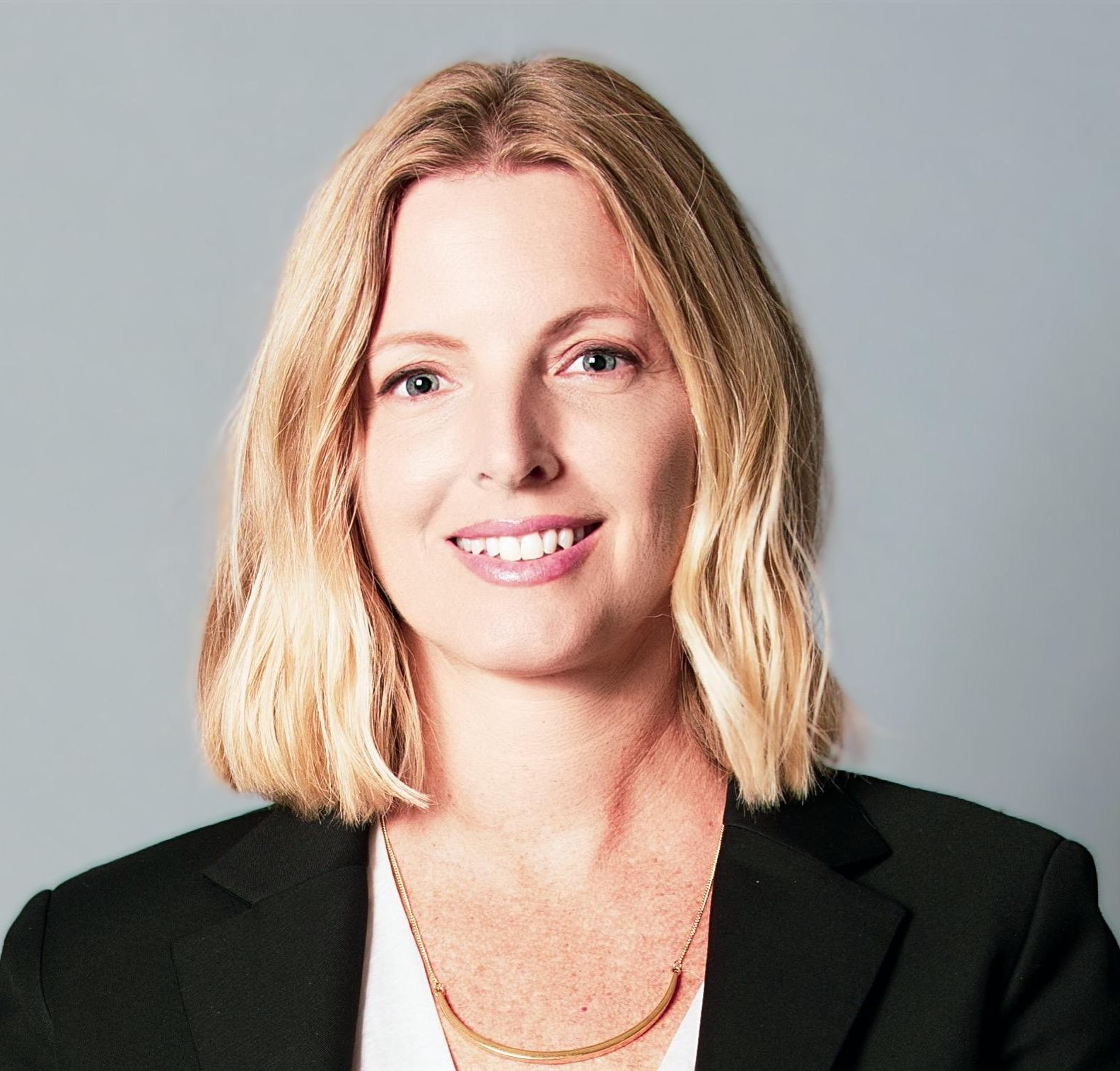 Long Beach Accelerator Managing Director Andrea White-Kjoss
The city provides help with some funding, covering the costs for some low- to moderate income Long Beach-based founders whose companies are accepted into the accelerator.
The organization's partnership with CSULB enables it to help founders move from idea stage to execution at the institute, and then advance to business growth via the accelerator.
Sunstone Management, a private capital management and investment firm, provides funding for the incoming cohorts. The firm's venture capital fund typically invests $100,000 in the startups as soon as they join the accelerator and takes a 6% equity stake in return.
Sunstone had also been providing some follow-on funding on a case-by-case basis. It upped the ante earlier this year by promising an additional $500,000 to current cohort and alumni.
"It's a model that brings enormous resources to the table for our portfolio companies, as well as for economic development, acting as a growth engine for the region," managing director Andrea White-Kjoss told dot.LA.

A serial entrepreneur who has served as CFO at several companies, White-Kjoss came aboard as the founding managing director in July 2020. Before that, she co-founded seed-stage funding platform ExtraVallis, based in Rancho Santa Fe, and founded Mobis Transportation, which was the product of a public-private partnership with the city of Long Beach.

She also happens to be a 17-year resident of the city.
"So I know intimately how attractive this city is to tech entrepreneurs, from the high-tech industries, to the culture and lifestyle, to the world-class workforce and institutions," she said. "When you bring all of that together...the opportunity to build a tech accelerator, and more than that really, a tech ecosystem here in Long Beach, was natural and irresistible."
The accelerator was originally intended to be in-person, but quickly had to pivot to remote sessions during the pandemic. It remains virtual, for the most part, "which has turned out to be a huge source of strength," White-Kjoss said.
That's because the founders come from all over the world. There's no geographic restrictions on who's accepted and no need to burden founders with moving to Long Beach to participate.
White-Kjoss said the move has fostered diversity, and enabled the accelerator to draw on an international network of mentors, instructors, advisors and investors.
They—along with the accelerator's staff of three facilitators — get to know the companies and their founders "deeply" and provide individualized assistance, including building strategic partnerships with potential customers and/or marketing partners.
There is still an in-person aspect to the accelerator. All cohort founders fly into Long Beach for about two weeks during the program. While there, they attend in-person workshops and networking events. They also participate in a Demo Day, with investors present. This helps the companies get additional seed funding for continued growth once they graduate.
So far, five graduating startups have received acquisition offers—but none have taken them.
White-Kjoss said that's because those founders "felt they had much further to take their companies, at least in some degree, due to the empowerment of the tools, resources and networks provided by the accelerator."
Bump's Success
One success is Los Angeles-based Bump. Since graduating from the Long Beach Accelerator, Bump has raised more than $5 million, co-founder and CEO James Jones told dot.LA.
It's currently participating in another accelerator, Snap's in-house Yellow Accelerator, which is now a co-lead investor in Bump, along with Sunstone.
The company is working on an AI-fueled fintech platform for the creator economy, which hasn't yet launched. It would help creators track revenue from multiple sources, monitor expenses, access credit and manage their crypto and non-fungible tokens (NFTs).
The company has started a waitlist, for access to its credit and financial management tools. Once the services are available users would pay about $400 per year.
The company also plans to integrate micro-advances into its platform, designed to enable creators to stay in full control of their finances and keep 100% of the rights to their work.
Jones said that participating in the Long Beach Accelerator's very first cohort was a "great springboard" for the company.
Specifically, sessions on customer personas and discovering addressable markets, as well as mentor meetings were "invaluable," he added.
Meet the Startups In the Long Beach Accelerator's Latest Cohort:
Apsy: Creating the first true fully AI platform to build affordable elegant custom apps.
Crumbraise, Inc.: Fundraising made easy for creators, clubs & causes.
Educational Vision Technologies, Inc.: Automated video editing and content curation using A.I. to make online learning accessible, efficient and engaging.

Gift Pass App Inc.: Streamlining experiences around digital gifting & payments.
The Girls Co LLC: We are a women's health company that is currently focused on a solution to alleviate period cramp pain.
Intellitech Spa Inc.: Intellitech is a realtime telematics, predictive maintenance and driver behavior monitoring platform.
Kwema: Kwema provides an easy to scale Smart Badge Reel Duress Service that reduces incident response time without escalating the situation.
Pathloom, Inc.: Outdoor trip planning made easy!
Rotender: The world's fastest and most reliable bar.
Deirdre Newman
Deirdre Newman is an Orange County-based journalist, editor and author and the founder of Inter-TECH-ion, an independent media site that reports on tech at the intersection of diversity and social justice.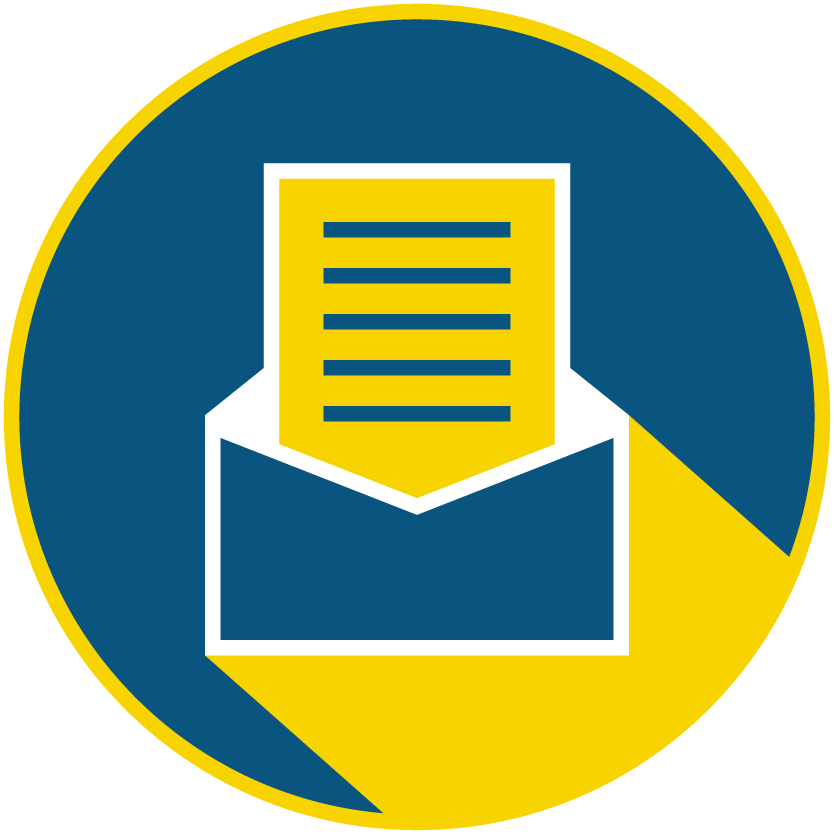 Subscribe to our newsletter to catch every headline.
03:28 PM | November 16, 2022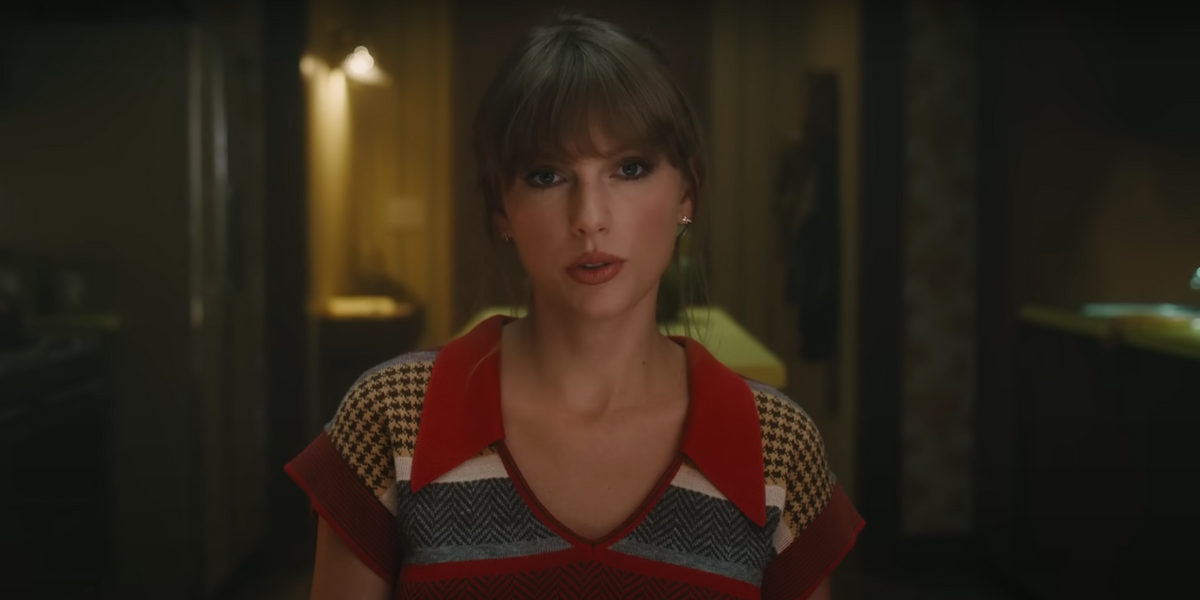 Music video by Taylor Swift performing Anti-Hero/ Republic Big Machine
In the days leading up to when tickets were scheduled to go on sale, Taylor Swift fans took to TikTok to share their tips on how to get good seats for the pop star's upcoming Eras Tour. But once pre-sale tickets were officially made available exclusively through Ticketmaster a technical glitch left fans waiting in the online queue for severalhours until the site crashed. The result? Thousands of people expecting to score tickets to see their favorite singer were left angry and in tears. Soon after the debacle, tickets were being resold for thousands of dollars on StubHub.

Naturally then, fans took to TikTok to express their discontent—and, as a result, began to question why buying concert tickets requires high-level scheming and copious free time. One user asked Ticketmaster why it's "so bad" at its "one job" of selling tickets, prompting others to explain how Ticketmaster's 2009 merger with Live Nation resulted in the ticket seller's current monopoly. SoFi Stadium, the location of Swift's Los Angeles concerts, only makes sales through Ticketmaster.
Another user asked, "What if 'Mastermind' is actually about Taylor's plan to radicalize Swifties against monopolies like Ticketmaster to lobby for anti-trust legislation?" And just like that, Swifties had become radicalized after realizing it was one company's monopoly on selling concert tickets that had come in between them and their demigod.
Though it's unlikely that Swift herself is looking to break up a monopoly. Some of her fans, are encouraging people to sign a petition against Ticketmaster. While others are pondering what a class action lawsuit against the company could look like.
Clearly, Swift has never been more in demand. The Eras Tour would be Swift's first since 2018. Since then, Swift has released four new albums and two re-recorded albums. Her already sizeable fanbase is bigger than ever—to the point that, prior to the Ticketmaster disaster, people were already bemoaning the fact that newer fans might get tickets instead of those who have been around since her debut album.
But the behemoth that is Ticketmaster doesn't care whether fans were blasting "Teardrops On My Guitar" or just recently turned on "Anti-Hero." The company called the demand for tickets "historically unprecedented" before rescheduling west coast ticket sales and the exclusive sale for Capital One cardholders. But as one TikTok user was quick to point out, the company knew how many pre-sale codes were out there and should have anticipated the demand.
This isn't, however, the first time large fanbases have raised concerns over Ticketmaster. In May, Harry Styles fans were angered by resellers charging thousands of dollars for tickets after the verified fan pre-sale quickly sold out. In July, Ticketmaster also faced criticism after dynamic pricing placed some Bruce Springsteen tickets at $5,000.
But could Swift's unparalleled fan base lead to Ticketmaster's downfall? Maybe. Swifties have successfully mobilized before on issues ranging from voter registration to keeping Drake off the Billboard Top 10.
"If there's anyone who can stop Ticketmaster, it's not the U.S. government," one TikTok user said. "It's Swifties."
But, short of storming the company's Los Angeles headquarters, Swifties probably do need the government in order to realize the change they envision. Which is why it's a good thing they seem to have powerful allies. Last month, President Joe Biden said he would crack down on the often exorbitant processing fees that help companies like Ticketmaster rake in cash. And in light of this recent mess, House Representative Alexandra Oscasio-Cortez tweeted that the company needs to be "reigned in." Representatives David Cicilline, Ilhan Omar and Bill Pascrell have all since tweeted similar sentiments.
Whether these statements will lead to something concrete or remain another empty call to action remains to be seen. Though it wouldn't be the first time Gen Z
used TikTok to political ends
. For now, though, one thing is certain: Swifties are
dressing for revenge
.
Kristin Snyder
Kristin Snyder is dot.LA's 2022/23 Editorial Fellow. She previously interned with Tiger Oak Media and led the arts section for UCLA's Daily Bruin.
08:00 AM | October 21, 2022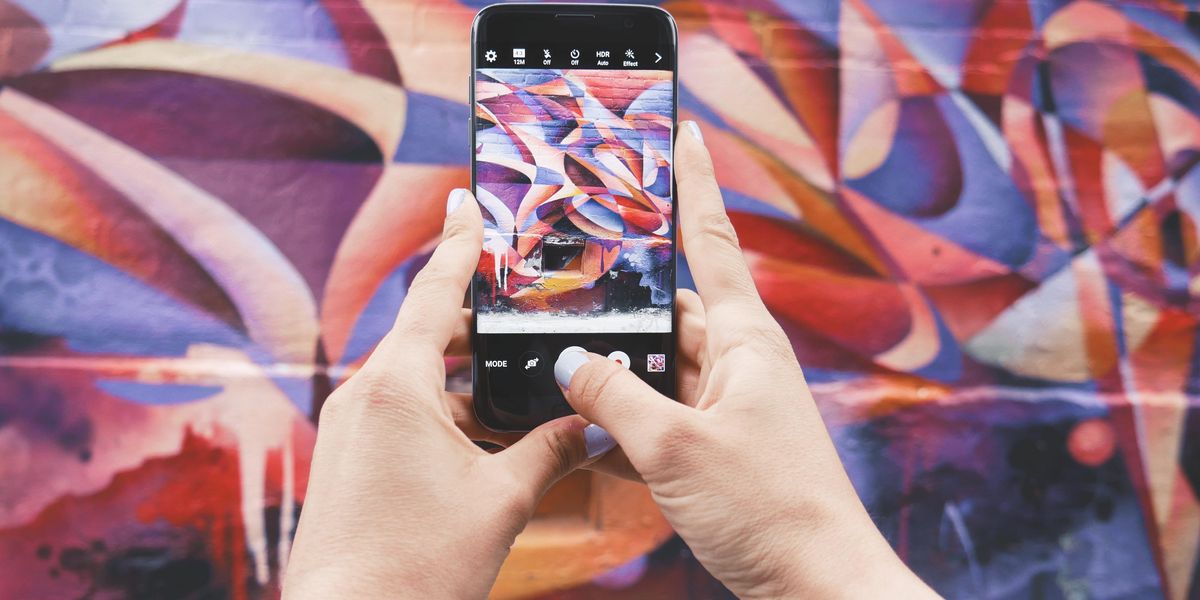 Anasofia Gomez spends her early mornings filming herself journaling, picking up coffee and getting ready for the day. By 9 a.m., she's ready to start her full-time job as a social media marketer.

The Los Angeles-based creator is just one of the 53% of non-professional creators in the United States who maintain a full-time job while also creating monetized content. Colloquially speaking, Gomez is considered a micro-influencer—creators with followers that range from 1,000 to 100,000.
Gomez treats her content creation as a second job: she starts her day at 6 a.m. just to film her content, which often features her outfits and local recommendations, and ends her days at 11 p.m. by posting her daily video. This level of dedication has earned Gomez almost 38,000 TikTok followers and partnerships with brands like perfume company Dossier and FitOn—a fitness app.
Jon Davids, the CEO of influencer marketing company Influicity, says brands often partner with micro-influencers to create a larger volume of content. Similar to their partnerships with normal influencers, companies will send micro-influencers free products in exchange for a promotional video. Depending on the influencer, some companies will pay over $200 per video.
The difference, of course, is that since companies can pay micro-influencers less, they'll get more content for their money. For example, he says a mega-influencer may charge $5,000 for one video, while companies can take that same budget and work with roughly 30 micro-influencers.
"You can get lots and lots and lots of content without paying massive amounts of money for it," Davids says. "And, frankly, the supply is just there."
But Gomez says the money is often inconsistent. A month-long deal can briefly boost her income, but that doesn't guarantee a partnership for the upcoming months. The inconsistency isn't without its benefits, however. Gomez says that since she doesn't rely on these partnerships for income, she can be more particular about what companies she works with.
Gomez has even turned her micro-influencing, work-life balance into content. Her series documenting her attempts to make the most of her time outside of work has taken off. Gomez's first video about her "promise to get off the couch and seize life" has over 10 thousand likes. As such, she's since maintained a series of videos focused on how she uses her time outside of work.
In fact, the "5 to 9" trend, which features people showing off their detailed routines before and after work, often with homemade meals and elaborate skincare routines, can get creators thousands of views. Other micro-influencers highlight content specifically about their careers: lawyers translate legal jargon, nurses discuss their work hours and teachers share their classroom management strategies. Which is to say, for many non-professional creators, quitting their full-time job would likely alter their content and potentially alienate their audience.
To that end, Davids says, these niche communities, such as influencers who make content about engineering or waste management, are often where micro-influencers thrive.
"The micro-influencers that we have today really didn't exist five or six years ago," Davids says. "People who had very, very small audiences on social weren't doing it to have any kind of professional presence—they were just kind of creating content for their friends and family."
Which is why, Davids adds, amateur content creators can actively engage their followers on a more personable level than many mega-influencers.
Nonetheless, Gomez has thought about pursuing content creation full-time. But, she finds that she enjoys the security her traditional job provides compared to the lack of financial consistency from her influencing endeavors.
"You just never know what the future is with social," Gomez says. "I think you really do have to be in a really good place [financially] to be able to say, 'I'm going to quit my job and just do content creation.'" Amen.
Kristin Snyder
Kristin Snyder is dot.LA's 2022/23 Editorial Fellow. She previously interned with Tiger Oak Media and led the arts section for UCLA's Daily Bruin.