long beach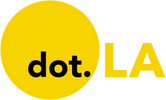 Get in the KNOW
on LA Startups & Tech
X
long beach
Image courtesy of Wisk Aero
Sign up for dot.LA's daily newsletter for the latest news on Southern California's tech, startup and venture capital scene.
The city of Long Beach is partnering with a startup developing electric, self-flying aircraft to explore the possibility of deploying air taxis that would bolster the city's transit infrastructure.

Silicon Valley-based Wisk Aero and the Long Beach Economic Partnership have launched a working group involving local businesses, government officials and community leaders to examine the viability of air taxis in Long Beach. The working group is also partnering with California State University, Long Beach's Office of Economic Research on an economic impact study that is slated for completion later this year.
Even if all goes to plan, it would likely take up to 10 years before Wisk Aero's air taxis are up and running in Los Angeles County, Wisk spokesperson Chris Brown told dot.LA. Developing an airborne transportation system from scratch is a logistical challenge that would require infrastructure like vertiports, while there are also financial and city planning obstacles to overcome.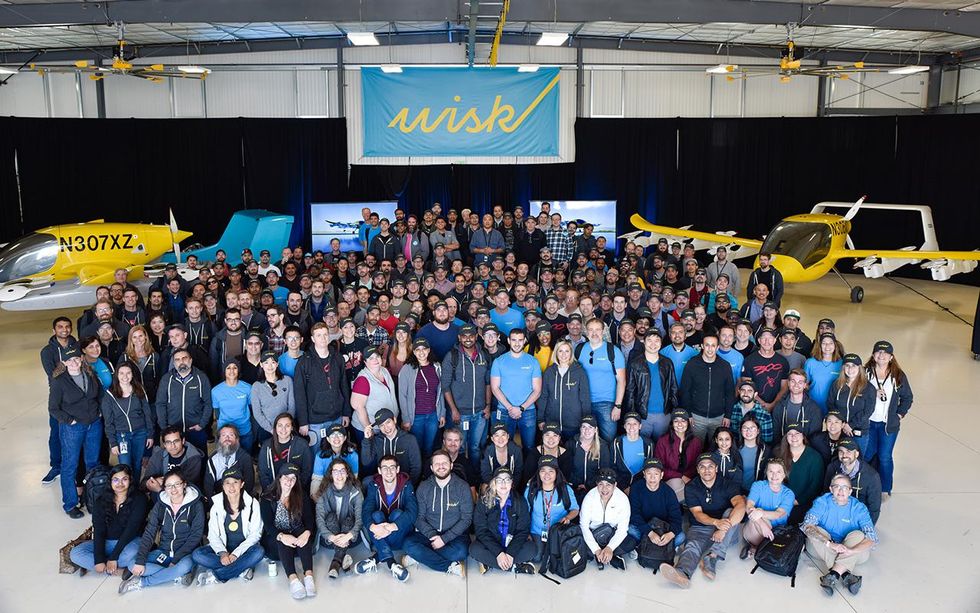 Image courtesy of Wisk Aero
Wisk claims its technology, however, already works. The Mountain View-based startup has completed 1,500 test flights of its unmanned electric aircraft (though each test flight is supervised by an air traffic controller) and is developing larger craft designed to carry more passengers. Initially a pet project of Google co-founder Larry Page, Wisk launched in 2019 as a joint venture between Page's air mobility company Kitty Hawk and aerospace giant Boeing. Last month, Boeing invested an additional $450 million into the startup.
While Wisk would not disclose its total funding to date, Brown noted the steep costs associated with the venture. "The standard accepted stats around what it takes to bring a new aircraft to market is 10 years, $2 billion, and 10,000 people—and we're going on 12 years now," he said. Wisk also has yet to find and develop a large-scale manufacturing site, though Brown said such a facility will be located in the United States.
L.A. County is no stranger to short-range air travel for the wealthy, who have long used private helicopters and chartered planes to ferry around the region. While public air taxis would, in theory, help alleviate Long Beach's congested road traffic, one question sure to arise during the working group process is whether a ride on Wisk's aircraft would be affordable to the public.
"The target of the [air taxi] industry right now is to be about [the price of an] Uber Black, or a couple of times [the price of an] UberX," according to Emilien Marchand, Wisk's public policy lead and director of ecosystem partnerships.
Marchand said Wisk will likely go to market later than competitors like Joby Aviation, a Santa Cruz-based startup valued at $4.5 billion after it went public last year. Joby is targeting a 2024 launch for its electric air taxi fleet.
"We fully expect to be building this ecosystem with our future competitors," Marchand said. "We've absolutely recognized that we will not be the first to market, and that's fine—but we will be first with an autonomous vehicle."
Image courtesy of Odys
Odys Aviation, a Long Beach-based startup looking to shake up domestic air travel with its vertical-takeoff aircraft, has raised $12.4 million in seed funding.
The funding round saw investments from the likes of U.K.-based Giant Ventures, Silicon Valley venture firms Soma Capital and 11.2 Capital, Missouri-based Countdown Capital, Uber Elevate co-founder Nikhil Goel and Cruise Automation founder Kyle Vogt, Odys said Thursday.

The company, formerly known as Craft Aerospace, is developing vertical take-off and landing (VTOL) aircraft that would be able to ascend and descend without needing a runway. Odys' VTOL aircraft is still in its prototype stages, so the startup plans to use the funding for a demonstration flight with a single passenger prototype later this year.
The final version of the aircraft aims to carry nine passengers (not including pilots) at a cruising altitude of 30,000 feet and a top speed of 345 miles per hour. While that maximum speed is slower than your average domestic airliner plane, the idea is that the use of urban helipads, smaller municipal airports and to-be-built "vertiports" will help drastically cut travel times. Odys' hybrid-electric engines would have a range of 1,000 miles, allowing the aircraft to cover congested intermediate-distance routes (think Los Angeles to San Francisco, or Washington D.C. to New York City).
The new funding takes Odys' total amount raised to $13.4 million, after it raised a $1.3 million pre-seed round last year.
From Your Site Articles
Related Articles Around the Web
Rocket Lab has been building rockets in Long Beach for more than a decade, competing with the likes of SpaceX in a less talked-about area of the space industry: satellite launches. But growing interest in space exploration made CEO Peter Beck rethink his strategy.
"What we're trying to build is a new breed of space company," Beck said.
Even as Rocket Lab's grip tightens on the satellite launch market, Beck is looking to a future where people can visit Mars or Venus. Last year, the native New Zealander expressed interest in sending a small craft carrying a probe to explore the atmosphere on Venus and look for signs of life. Beck, an engineer who founded the company in 2006, said he's ready to outfit their latest rocket for human flight.
For now, Rocket Lab sends satellites from their small-grade rocket, Electron, that can capture orbital images of earth for research as well as array of other uses including GPS tracking. The company has billed itself as a cheaper alternative to SpaceX, with their roughly 60-foot-tall Electron rocket. It's largely cornered the market, competing mostly with SpaceX.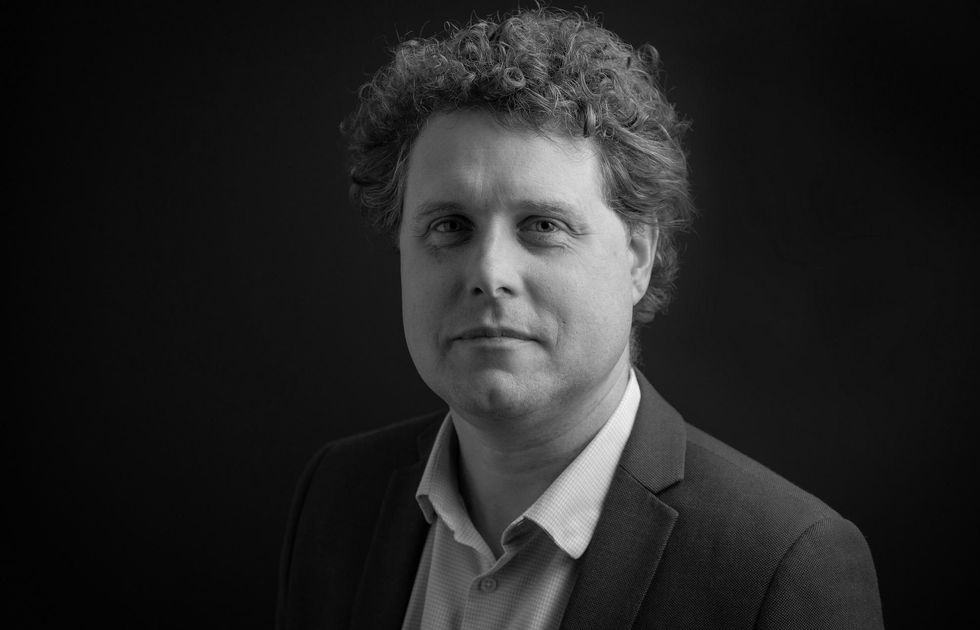 Rocket Lab CEO Peter Beck
But it just clinched one of its biggest deals, a $24.4 million U.S. Space Force contract to develop a rocket that can carry roughly 25 times the amount that the Electron can. The Neutron, which aims to carry more than 17,000 pounds, will still fall short of the capacity of SpaceX's Falcon 9, but it'll be a needed expansion for Rocket Lab.
It comes as the U.S. government looks to private firms like Rocket Lab to send satellites and other research equipment into space for them. The bigger rocket will help Rocket Lab keep pace – and it also puts the company a step closer to challenging Elon Musk's grip on the $200 billion space tech industry.
Neutron isn't built yet and Beck doesn't expect it to be completed until 2024. But the speed of change is already pushing him to think beyond just launching satellites and instead cornering the eventual space tourism market.
Virgin Galactic sent Richard Branson to space in July, and Blue Origin brought founder Jeff Bezos and several other private citizens to orbit a month later. SpaceX also just completed a charity mission that flew four rookie astronauts into space for several days.
Beck told dot.LA the plan is to make Neutron capable of sending humans to space, too, but in the meantime it'll focus on its core business. Beck spoke with dot.LA about the company's largest contract yet and Rocket Lab's future plans.
This interview has been lightly edited for length and clarity.
First, why is this latest Space Force contract important? Is it really the largest government contract in Rocket Lab's history?
Typically our contracts have been for services rather than development. (This is the first time the government has invested in the company's rocket development).
The most important thing about this though is really the government getting exposure to all the new technologies we're developing and getting to know the vehicle (the Neutron). They get in on the ground floor to really understand the vehicle and what we're building.
Who's the ideal launch customer for Rocket Lab?
We've got a lot of operational experience with Electron, and what that taught us is a 50/50 mix of government and commercial is really healthy for the business.
Government customers quite often move around (launches) a bit, whereas commercial customers are generally about 'how quickly can we get to orbit.' The two seem to complement each other very well. We won't be just dedicating Neutron to government launches.
Would Neutron be capable of bringing humans to outer space?
The vehicle shall be human spaceflight capable.
We're not developing a capsule for or any particular human spaceflight programs, (but) we also know that human spaceflight is going to continue to grow, so if you're building a vehicle of that class to market, you've got to make sure it is capable of human spaceflight.
(Making a rocket for astronauts) fundamentally changes the way you design the vehicle and the last thing we wanted to do was to go back and redesign large parts of the vehicle in the future. We have the requirements up front, and we're making sure the vehicle is certifiable. Are we going to certify it (to fly with humans)? Not until we would have a mission and a requirement to do so. But the vehicle will be certifiable.
Would Rocket Lab ever make its own satellites instead of launching them for others?
What we're trying to build is a new breed of space company.
If you look at what we've done to date, we build spacecraft, we build launch vehicles and we supply components to a large range of customers. Ultimately, where we're going as a business will be (to be) a great launch provider. We'll be a great satellite (launch) provider, but ultimately we'll also start building our own constellations of spacecraft or satellites in the future. It's a bit early for us to do that now – what we're focused on right now is executing and building all the capabilities but I think ultimately, that's the logical place to go.
What edge does Rocket Lab potentially have over SpaceX?
The reality is there are two private companies that have successfully delivered satellites to orbit full stop let alone reliably, and that's SpaceX and Rocket Lab.
The difference that we've always had is we've had to do it much more affordably and we've had to amortize a lot of the costs into a much smaller sticker price. We've had to be very innovative in the way that we've solved a lot of problems.
We have all the operational experience of Electron. We have all the reusable experience of Electron and we get a do-over. We get a blank sheet of paper. So, when you look at a Neutron, when we finally reveal and announce the configuration of the vehicle, you should stand in front of that thing and think you're in 2050, not in 2020. We've innovated in areas that we think will be pretty disruptive and in some areas would be very boring. But the longshot is that we think we can bring to market a very competitive vehicle.
Legacy space players like Lockheed Martin and Northrop Grumman are absent from this round of grants -- what do you think about them being overtaken by newer launch providers?
This goes without me saying it; I think the space industry is changing and you need to be competitive.
Correction: An earlier version of this post misstated the timing of Rocket Lab's planned launch to Venus.