Jam City
Game On: How Jam City Wants to Transform Mobile Gaming into an eSports Phenomenon
William D'Urso
William D'Urso worked at newspapers in Arizona, Milwaukee, and Las Vegas. His career then brought him to the Southland where he worked for the Orange County Register. He has covered everything from breaking news to aerospace to sports. He has written about raids on illegal marijuana grows, the ballooning F-35 budget, and boxers who have taken their final punch.
05:41 AM | March 09, 2020
It's all about the evil twins — brothers who look like index-fingers with mustaches, gold teeth, and lead maniacal armies battling for world domination.
That's the premise of World War Doh, Jam City's new real-time mobile strategy game that just rolled out to app stores. But, the Culver City-based company has its own strategy to hook in gamers by taking a page from the eSports phenomenon: Hosting a live champions tournament in the spring.

---
Think Candy Crush or Dragon Quest on steroids by folding in an event designed to hype the game and turn its top players into virtual-world athletes. Analysts call it a smart move considering eSports is expected to grow this year by about $200 million to an estimated $1.1 billion industry, according to research firm Newzoo.
"I think that's something we probably will see more of, and it's something you see a lot more outside of the U.S.," said Jeff Cohen, a video game analyst with Stephens.
He adds that mobile gaming already controls $70 billion — or more than half — of the wider video game industry. eSports is much smaller, with diversification and acquisitions serving as weathervanes for industry observers, pointing toward deeper market consolidation.
Indeed, Jam City's 2018 acquisition of Bogota, Colombia-based mobile game developer Brainz is what led to the creation of World War Doh. The company raised $145 million last year in a financing led by JPMorgan Chase, Bank of America Merrill Lynch, and a syndicate of lenders including Silicon Valley Bank, SunTrust Bank, and CIT Bank. The cash was designated to support acquisitions.
Meanwhile, rival Scopely — another game maker headquarterd in Culver City along with Activision Blizzard — has also been an active dealmaker. Scopely snapped up FoxNext (and hit title Marvel Strike Force) in January. The company hit a $1.7 billion valuation last year, cementing it as a unicorn in the video game space.

This is all part of a dive into mobile gaming, which Cohen says enjoys an older demographic with users verging into their late 20s and early 30s. "It's the biggest and fastest growing piece in gaming," he said. "Barriers to entry to the space are low, but barriers to scale are high."
Big hits are still hard to come by, with some companies struggling to reach users. Activision Blizzard reeled in King Digital, the maker of the famed Candy Crush series, for $5.9 billion. The company has struggled to come up with hits since. Cohen said companies with already mature distribution channels might look to suck up fledgling developers to plug into established networks.
Jam City is steadily growing.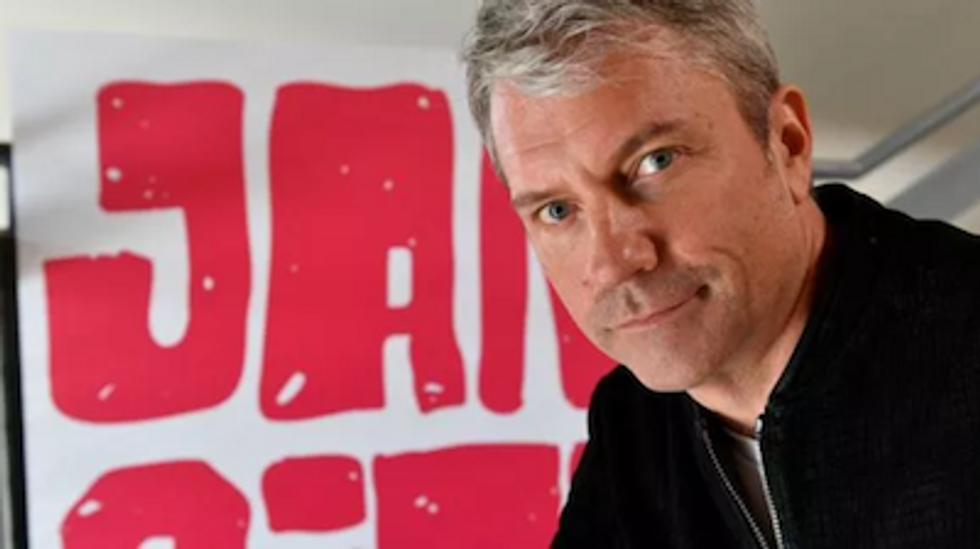 Jam City chief executive Chris DeWolfe
In 2017, chief executive Chris DeWolfe told USA Today the company earned $330 million in sales the previous year. Jam City doesn't share sales figures anymore, but with its recent cash haul from a clutch of investment bankers, Cohen said it could be a buyer.
The company could look acquire new titles and plug new apps into its extensive influencer network. It's large portfolio of already-downloaded games offers an advertisement network able to immediately introduce new products to more thumbs and eyeballs.
Jam City has already shown it can reach users. Its Harry Potter game, licensed from Warner Bros., was the company's fastest title to hit $100 million in sales. Its most downloaded game, Cookie Jam, has $700 million in revenue. The company is hoping to get another hit with World War Doh, an original title the company expects to hit users in the 25 to 35 age-rage, with traction all the way down to junior high.

"Mobile gaming has become ubiquitous, everybody plays games whether it's a causal game or a hard core game," said Alejandro Gonzalez, Jam City's co-general manager.
He said the game is a quarter turn from the developer's other puzzle or storyline centric titles, but follows the same in app-purchase model: "The tone of the game and the irreverence of the commander and everything he does is appealing to a younger audience."
World War Doh borrows elements from vastly more complex real-time strategy games. Like eSports blockbuster Starcraft, users can control individual units, moving them in formations, each piece wielding different strengths and weaknesses like chess pieces on a board.
But it is simplified for mobile devices, allowing its player vs player action in the vacant moments of the day; at bus stops, coffee shop lines or subway rides. There are leader boards, leagues, and (perhaps) even cash prizes. Gonzalez said those details are still being worked out, but the money for winners could hit $25,000.
The company will draw revenue through the classic free to download, in app purchase model. Users can purchase gems and coins to help their commander progress. Players who spend big — 14,000 gems go for $99 — are overwhelmingly likely to climb up the leader boards.
The game also features replays of the head-to-head matches, logging them all for players to revisit or post. Similar videos for games popular in eSports like Starcraft can easily rack up hundreds of thousands of views.
Activision Blizzard's contribution to the shift so far was Call of Duty Mobile, launched last fall. The franchise has a long history of success in console gaming, routinely earning critical and popular acclaim.
Newzoo's forecast anticipates major growth in mobile eSports to come from Southeast Asia, Japan and Latin America. Jam City has already developed routes there keeping a key part of its development team in Bogota.
From Your Site Articles
Related Articles Around the Web
William D'Urso
William D'Urso worked at newspapers in Arizona, Milwaukee, and Las Vegas. His career then brought him to the Southland where he worked for the Orange County Register. He has covered everything from breaking news to aerospace to sports. He has written about raids on illegal marijuana grows, the ballooning F-35 budget, and boxers who have taken their final punch.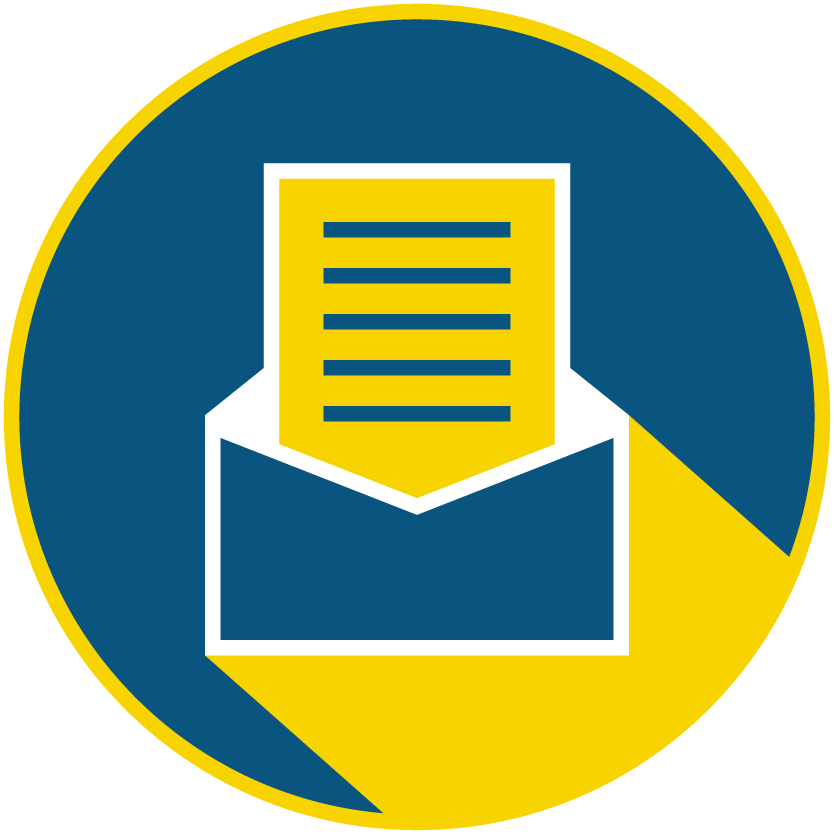 Subscribe to our newsletter to catch every headline.
03:39 PM | September 27, 2021
It started out as a way to relax after work.
On the episode of Behind Her Empire, JIGGY founder and CEO Kaylin Marcotte talks about how she turned her fascination with jigsaw puzzles into a thriving business.
Marcotte worked at the digital media company theSkimm, managing their brand ambassador program and grassroots marketing divisions, among other areas. The workload was overwhelming, she said. She looked for something meditative to relax her after work and stumbled onto jigsaw puzzles. Completing one helped reduce stress.

But the designs weren't great. Instead, she started experimenting with making puzzles of female artists' work, creating JIGGY in 2019.
"Given that they were real pieces of art, we decided to include puzzle glue so you could keep it when you were done and frame it or display it as an art print," said Marcotte.
Marcotte landed an appearance on ABC'S "Shark Tank," where she raised $500,000 from billionaire Mark Cuban. She grew the startup to $1.6 million in sales within its first nine months, making a point to pay her artists -- who get a share of the revenue of their puzzles -- on time.
"We work with our artists. It's baked into the business model that we do percentage of sales," she said.
Click the playhead above to hear the rest of the episode, in which Marcotte offers some lessons she learned building her company and how she navigated the pandemic.
dot.LA Audience Engagement Intern Joshua Letona contributed to this post.
From Your Site Articles
Related Articles Around the Web
Yasmin Nouri
Yasmin is the host of the "Behind Her Empire" podcast, focused on highlighting self-made women leaders and entrepreneurs and how they tackle their career, money, family and life.
Each episode covers their unique hero's journey and what it really takes to build an empire with key lessons learned along the way. The goal of the series is to empower you to see what's possible & inspire you to create financial freedom in your own life.
07:28 AM | January 04, 2021
Despite — or in many cases because of — the raging pandemic, 2020 was a great year for many tech startups. It turned out to be an ideal time to be in the video game business, developing a streaming ecommerce platform for Gen Z, or helping restaurants with their online ordering.
But which companies in Southern California had the best year? That is highly subjective of course. But in an attempt to highlight who's hot, we asked dozens of the region's top VCs to weigh in.
We wanted to know what companies they wish they would have invested in if they could go back and do it all over again.
Startups were ranked by how many votes each received. In the case of a tie, companies were listed in order of capital raised. The list illustrates how rapidly things move in startup land. One of the hottest startups had not even started when 2020 began. A number doubled or even 16x'd their valuation in the span of a few short months.
To divvy things up, we delineated between companies that have raised Series A funding or later and younger pre-seed or seed startups.
Not surprisingly, many of the hottest companies have been big beneficiaries of the stay-at-home economy.
PopShop Live, a red-hot QVC for Gen Z headquartered out of a WeWork on San Vicente Boulevard, got the most votes. Interestingly, the streaming ecommerce platform barely made it onto the Series A list because it raised its Series A only last month. Top Sand Hill Road firms Andreessen Horowitz and Lightspeed Venture Partners reportedly competed ferociously for who would lead the round but lost out to Benchmark, which was an early investor in eBay and Uber. The round valued PopShop Live at $100 million, way up from the $6 million valuation it raised at only five months prior.
Scopely, now one of the most valuable tech companies in Los Angeles, was also a top vote getter.
The Culver City mobile gaming unicorn raised $340 million in Series E funding in October at a $3.3 billion valuation, which nearly doubled the company's $1.7 billion post-money valuation from March. It is no coincidence that that was the same month stay-at-home orders began as Scopely has benefited from bored consumers staying on their couch and playing ScrabbleGo or Marvel Strike Force.
The company's success is especially welcome news to seed investors Greycroft, The Chernin Group and TenOneTen ventures, who got in at a $40 million post valuation in 2012. Upfront Ventures, BAM Ventures and M13 joined the 2018 Series C at a $710 post-money valuation.
Softbank-backed Ordermark, which flew more under the radar, also topped the list. The company's online ordering platform became a necessity for restaurants forced to close their dining rooms during the pandemic and raised $120 million in Series C funding in October.
On the seed side, two very different startups stood out. There was Pipe, which enables companies with recurring revenues to tap into their deferred cash flows with an instant cash advance, and Clash App, Inc., a TikTok alternative launched by a former employee of the social network in August.
We will have the list of Southern California's top seed startups out tomorrow.
Lead art by Candice Navi.
Ben Bergman
Ben Bergman is the newsroom's senior finance reporter. Previously he was a senior business reporter and host at KPCC, a senior producer at Gimlet Media, a producer at NPR's Morning Edition, and produced two investigative documentaries for KCET. He has been a frequent on-air contributor to business coverage on NPR and Marketplace and has written for The New York Times and Columbia Journalism Review. Ben was a 2017-2018 Knight-Bagehot Fellow in Economic and Business Journalism at Columbia Business School. In his free time, he enjoys skiing, playing poker, and cheering on The Seattle Seahawks.
https://twitter.com/thebenbergman
ben@dot.la