Esports
Browse the latest news about esports and esports startups in Southern California from dot.LA.
For sports fans, the playoffs are an exciting time. But the end of the regular season can be bittersweet as it marks the end of the typical fantasy sports season.
That loss was Carter Russ' inspiration for Champions Round, a new take on fantasy sports that on Monday announced a $1 million seed round led by San Francisco-based Quest Venture Partners.
The two-year-old, L.A.-based startup launched its first full app last month. Its fantasy leagues aren't tied to leagues' entire seasons; instead, they're chunked, usually into periods of three to four weeks, and sometimes around just a single, multi-day event like the NFL draft.
Since its beta launch in April, Champions Round has been installed 8,000 times and 6,000 users have registered. For a time, it reached the #6 spot in the iOS App Store's top free sports apps. That came with little marketing spend, Russ said, which is one big area to which the new funds will be directed. It may also hire another back-end developer to add to its six-person team mostly based in Los Angeles, Russ said.
As Russ explored whether to launch a fantasy sports product focused on the playoffs, he said he came across several other problems that he saw as opportunities. For one, he felt that fans' fantasy sports options were limited, and each option had drawbacks. They could participate in a typical league: draft their team, wheel and deal throughout the season, and hope that the real-life players perform well enough to bring home the glory; but, Russ said, the excitement of such a league isn't usually sustained the full season as some players get injured or don't play well, causing fantasy owners to lose interest.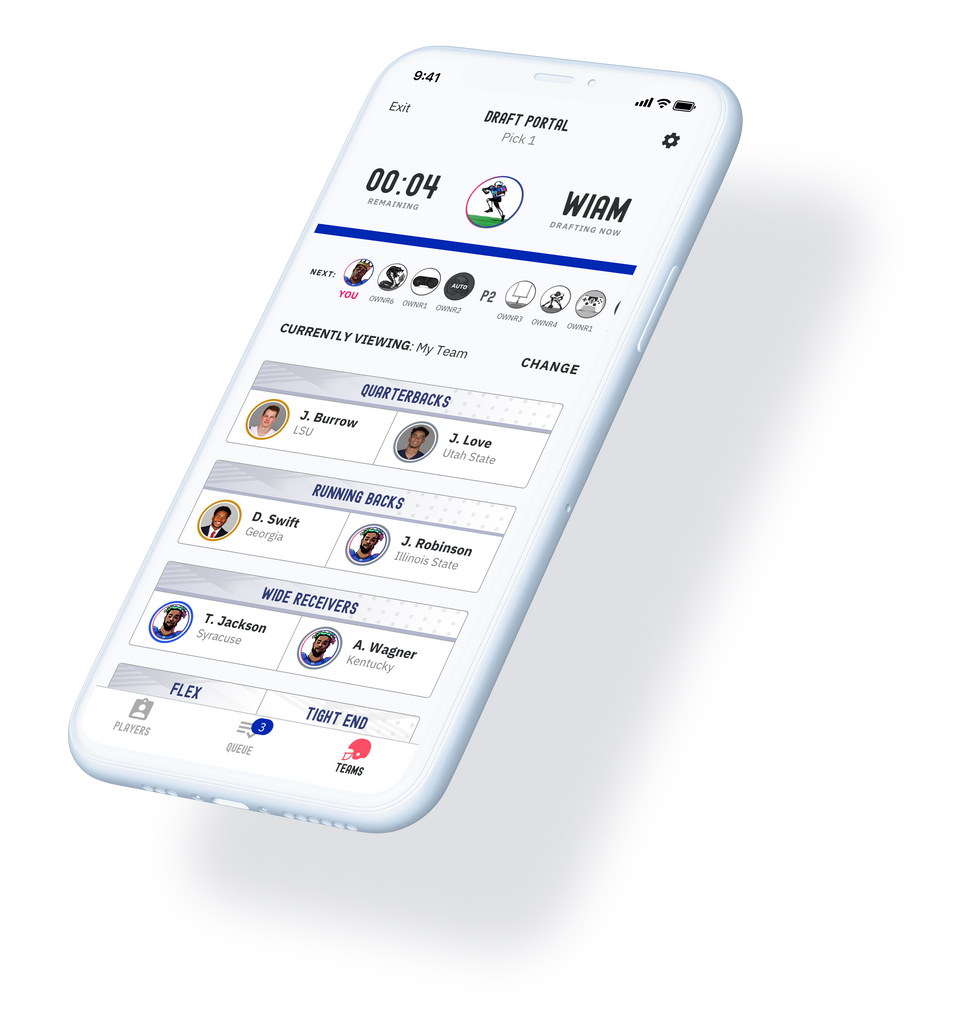 The second fantasy option open to fans, Russ said, is daily fantasy sports. The format has grown more popular as a wave of sports-betting legalization has swept the country in recent years. But the option is restricted to people over the age of 18 and, Russ found, most people end up losing their money.

That led Russ to want to form what he considers a third option.
As with typical fantasy leagues, players can join Champions Round leagues with their friends or get assigned to leagues with strangers. For now, the leagues are all free to play, but soon the company will expand to leagues played for money. Winners will take home the pot, and the company will keep a percentage.
Another twist Champions Round takes on typical fantasy sports is an extra layer of gamification. By participating in leagues, spending money on swag for their avatars, and gaining points over time, users can qualify, for instance, for exclusive leagues that offer big cash prizes. Players can make in-app purchases to accelerate that process.

Champions Round also has an esports module, designed both for user engagement and to help esports newcomers better understand how gameplay works.
A long-time gamer himself, Russ said when he first started watching League of Legends, the most popular esport, it quickly became evident that the game's mechanics were difficult to grasp.
"I was about 15 minutes into the stream and I realized, 'I have no idea what the hell I'm looking at'," he said. "And I am about as low-hanging fruit a viewer as they can possibly find to convert."
By asking users to predict in-game outcomes, like who will get the next kill, Champions Round aims to educate them on the most important components of the game, Russ said.
As for the company's longer term goal, Russ and his co-founder Chase Payne, formerly of mobile games company Zynga, hope to incorporate a sports betting platform in the next couple of years.
"We're building what essentially equates to a social betting platform," he said.
They'll be facing tough competition. Daily fantasy sports platform DraftKings recently went public, and competitor FanDuel has raised nearly half a billion dollars. But Russ thinks his investors see a place for Champions Round in the frothy marketplace.
He said they're particularly enamored by his company's low cost of acquiring customers. Russ attributes that to the fact that anyone can play, and that users tend to be a self-reinforcing marketing tool, as they recruit their friends to play alongside them. Eighty percent of users were acquired in this way, Russ said, a sky-high number he hopes will remain lofty as his company moves forward with a new stash of cash.
From Your Site Articles
Related Articles Around the Web
One of the most famed soccer teams in the world, Barcelona Football Club, has described appealing to Gen Z as "the greatest challenge in professional sport."

That's why the Spanish soccer league and home of Barcelona FC, La Liga, has partnered with GreenPark Sports, a mobile gaming platform that has also inked deals with the NBA and League of Legends Championship Series (LCS), a popular esports league.
"We need to reinvent the role of the fan," said GreenPark chief executive Ken Martin, former co-founder and chief content officer of Blitz, a marketing agency. He founded GreenPark in 2018 along with Chad Hurley, co-founder of YouTube, and Nick Swinmurn, founder of Zappos.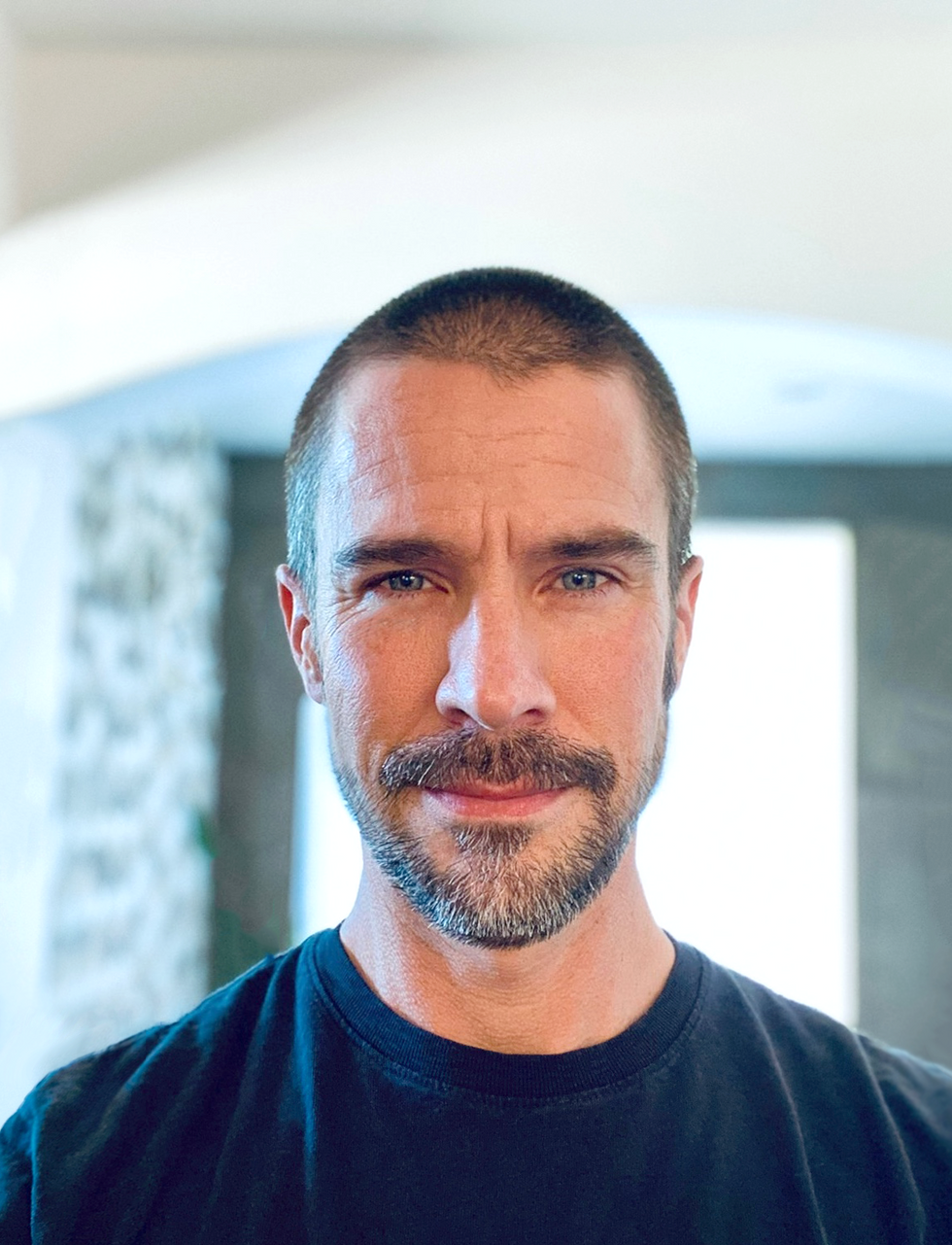 GreenPark Sports chief executive Ken Martin
GreenPark has yet to launch, but earlier this month closed a $14 million Series A investment round, following a 2019 seed round of $8.5 million.
The company aims to engage fans of professional sports teams that are struggling to appeal to a generation that has grown up on social media and mobile screens. Just over half of Gen Z'ers consider themselves sports fans, compared to nearly 65% of adults, according to a recent survey from analytics firm Morning Consult.
"With this partnership, we will get close to a gaming community that nowadays is very important not only for the league, but also for our clubs," said Oscar Mayo, head of marketing and international development at La Liga.
The product is a free mobile app that asks players to align with their favorite professional teams. Players compete alongside their fellow fans against other teams' fans in a battle to demonstrate who is the most passionate fanbase.

For example, if the Lakers play the Pistons in two days, Lakers fans and Pistons fans will compete during that timespan in a series of mini-games like trivia, obstacle courses or rhythm-based challenges. For the actual game, they'll make predictions about what will happen, such as which player will grab the most rebounds, or score the game's first bucket.

"Gamers want to be the hero; they want to slay the dragon," Martin continued. "As a fan, you don't necessarily get that. So we said, what if we made the fans compete against each other?"
Built with the Unity gaming engine, players enter a theme park-like world containing different professional league hubs. Martin said GreenPark already has two additional leagues that it will unveil in the coming weeks.
"We believe the majority of fans' main activity is pretty much yelling at the internet," Martin said. He wants to change that to a more active role, á la competing in a video game.

As players compete, they can rack up swag to bedeck their avatar characters.
Will Fans Actually Sign Up for GreenPark?
The GreenPark app has so far only been tested among a cohort of several hundred esports fans. In January 2021 it will open up to a broader, early-access beta period, which currently has about 1,000 fans on the waiting list. That's a far cry from revolutionizing the fandom of an entire generation, but that's where the league partnerships will come in – or so GreenPark and its investors hope.
Courtney Reum, partner at L.A.-based VC firm M13, invested on a personal basis in GreenPark's recent $14 million Series A round. His firm doesn't usually invest in pre-revenue companies, but he said "we wanted to track it" for a potential M13 investment down the line.
Reum's primary concern is whether the league partnerships can help GreenPark lure users onto the platform.
"I view it as a marketplace of sorts. They're building the supply side with the league contracts and now comes the demand generation. So how quickly can we get evangelism is still the biggest question of mine," he said. "I think it's great to get the leagues on board, but now it's like, 'what league can you get to be your go-to workhorse?'"
Reum will be watching to see whether the leagues include GreenPark in their communications, both to fans and to internal stakeholders like players, managers and owners.
Mayo said "La Liga will include some of our stakeholders in this initiative. We believe with this partnership we will get close to a gaming community that nowadays is very important not only for the league, but also for our clubs."
What's In It for the Leagues?
Although GreenPark will be free to play, like most mobile games it plans to earn revenue from a combination of advertising and in-app purchases on cosmetic items to adorn users' avatars. Martin also envisions unique sponsorship opportunities, such as a brand embedding itself as a non-player character and interacting with GreenPark users.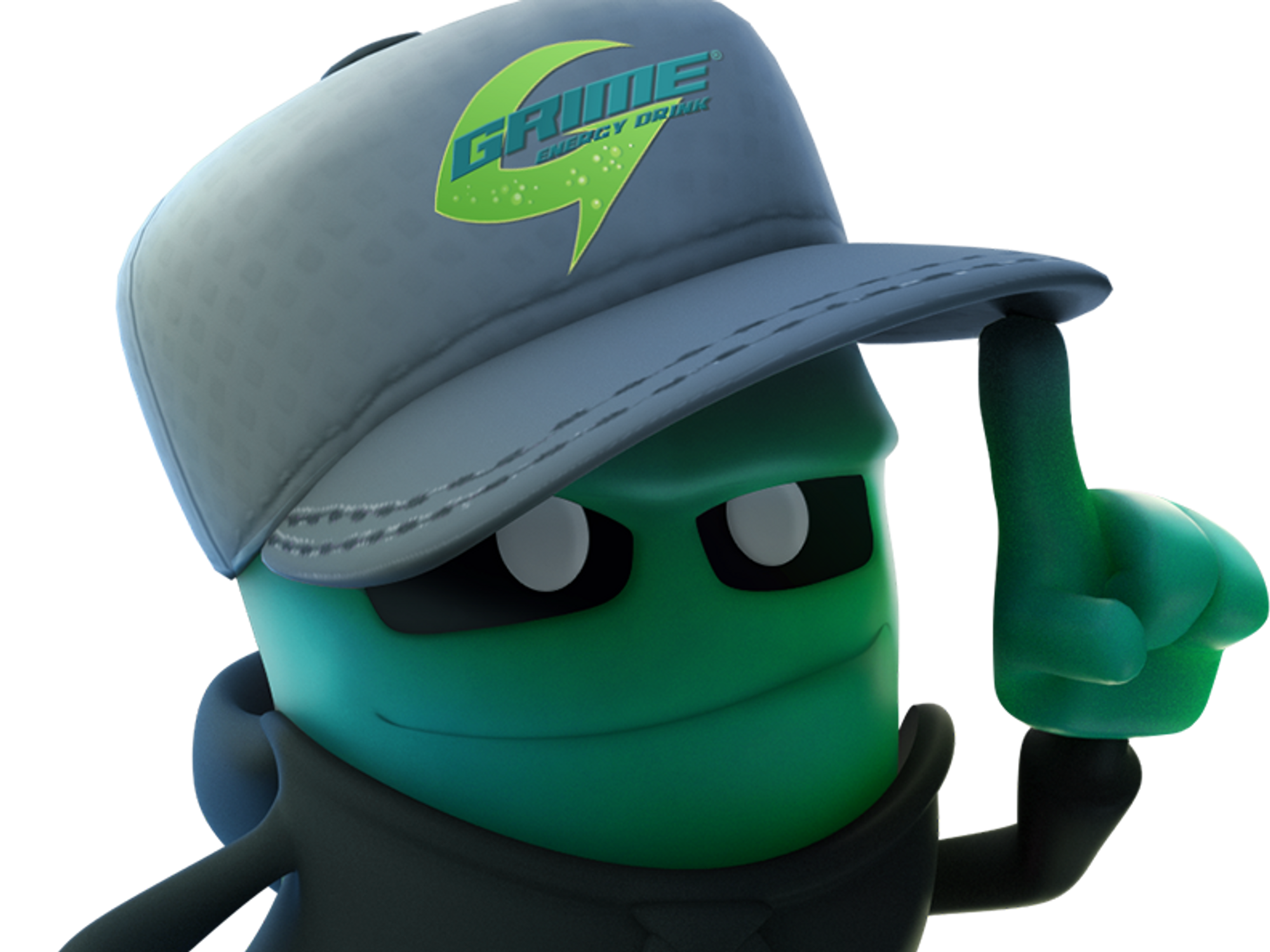 This sort of non-traditional fan engagement embodies what Martin sees as GreenPark's larger value proposition to their league partners: "Leagues are getting a focus in on a younger demographic," he said. "Some leagues are real hungry for something that's going to rekindle or start to de-risk the future."

"I don't think anybody I've talked to about the vision doesn't see that there's potential," said Reum. He particularly likes the founding team, given their experience. He generally likes repeat entrepreneurs, but acknowledged there's always a risk of lower motivation in such cases. But Reum said he doesn't think that will be an issue with this group.
GreenPark currently has 63 employees, with the lion's share in L.A. The team is split about evenly across engineering, creative and business operations.
The company's $14 million Series A was led by Galaxy Interactive. Its $8.5M Seed Round in late 2019 was led by SignalFire with participation from Sapphire Sport and Founders Fund, among others.
---
Sam Blake primarily covers media and entertainment for dot.LA. Find him on Twitter @hisamblake and email him at samblake@dot.LA

Esports One, the Los Angeles-based fantasy sports platform, announced Friday it raised $4 million with plans to launch new leagues around hit titles like Fortnite and Rocket League.
The three-year-old, venture-backed company secured $3.8 million in May and originally only supported competitive gaming around L.A.-based Riot Game's "League of Legends" franchise, but CEO and co-founder Matt Gunnin has ambitions of making fantasy sports accessible to a larger audience.
"We're doing that by introducing new ways for users to win money to win prizes," he said. "Where we're really starting to innovate is when it comes to an entirely new category of fantasy called real-time."
That feature lets users adjust their lineups and make predictions while watching games — making the experience of watching esports competitive, Gunnin said. It's currently available on desktop and mobile sites but the startup said it plans to build an app soon.
The company reported a bump in users by 25% month-over-month, which Gunnin attributes both to an uptick in gaming during COVID and to the company's new integrated feature with Discord, a kind of Slack for gamers.

Gunnin said the funding will allow Esports One to add five or six new game titles.
"The pandemic has put more eyeballs to esports, especially people that are new to the industry," Gunnin said. "We want to provide fantasy for everything from professional esports events to high school events."
The round was led by XSeed Capital, Eniac Ventures and Chestnut Street Ventures.
From Your Site Articles
Related Articles Around the Web