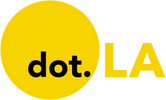 Get in the KNOW  
  on LA Startups & Tech  
X
Esports
Browse the latest news about esports and esports startups in Southern California from dot.LA.
This is the web version of dot.LA's daily newsletter. Sign up to get the latest news on Southern California's tech, startup and venture capital scene.
Riot Games just flipped the script on high school esports in a way that could disrupt one local company's lucrative tournament organizing gig.

Until recently, the only way a high school student could play the popular multiplayer online esport "League of Legends" in school-sanctioned championships was through a Santa Monica-based company called PlayVS, which enjoyed an exclusive contract with "League of Legends" publisher Riot Games that allowed it to act as the sole provider of high school esports events for the title.
But this week, Riot made an unexpected decision to open the "League of Legends" universe up to other esports event organizers, including several nonprofits who want to run tournaments of their own. "After significant discussion, we've determined that the best way to set up high school esports for success is to further open, rather than narrow, avenues for competition and organic growth," Riot said in a statement Wednesday.
This puts PlayVS in a difficult position as it struggles to ward off accusations that it has a monopoly over the amateur esports ecosystem. The company, which has raised more than $100 million in funding since launching in 2018, inked a multi-year deal with Riot Games in 2020 to be the exclusive operator of high school "League of Legends" competitions. It has struck exclusive agreements with schools in at least 23 states to run various esports tournaments, though "League of Legends" remains one of its biggest draws.
Since being officially recognized as a sport by the National Federation of State High School Associations (NFHS) in 2018, a whopping 43% of NFHS-sanctioned high schools across the country have launched esports teams on PlayVS's platform—with company CEO Delane Parnell vocal about his goal to expand further into all 50 states. Being virtually the only game in town has allowed PlayVS to set its own pricing, charging each student player $64 per season. But with Riot's decision likely to eat away at its market share, PlayVS could be forced to adjust its fees.
When I first spoke to Parnell back in 2018, he wasn't focused on expanding into college esports since he thought there was more value in cornering the truly amateur high school market first. But at a dot.LA summit last April, Parnell said he was open to creating a "digital playground" where people in college or older could play. If Riot allows more competitors to flood the high school esports market, PlayVS could look to expand into college esports sooner rather than later.
PlayVS, for its part, responded to Riot's decision by describing it as "an agreement that allows us to continue to operate the title while supporting their new goals." Diplomatic, to say the least. — Samson Amore

TSM FTX
Esports team owner TeamSoloMid (TSM) released the findings of two separate investigations into its leadership today—with one clearing founder and CEO Andy Dinh of allegations of workplace harassment and another confirming that former "League of Legends" coach Peter Zhang had embezzled hundreds of thousands of dollars.
Founded by Dinh in 2009, TSM is one of the most valuable esports organizations in the world, with estimated annual revenues of $45 million as of 2020. The Los Angeles-based company tapped law firms Gutierrez Marca and Simpson Thatcher & Bartlett to investigate the allegations against Dinh and Zhang, respectively.
Claims that the 30-year-old Dinh, better known by his gaming handle "Reginald," was an abusive boss who had turned TSM's workplace into a toxic environment first surfaced in November 2021, when former TSM esports pro Yiliang "Doublelift" Peng called Dinh out on a livestream—describing him as a "bully who gets away with being a bad person because he's powerful."
The Gutierrez Marca probe, conducted by investigator Lynne Davis, reached out to 39 witnesses and interviewed 31 current and past employees of TSM parent company Swift Media. According to the law firm, its investigation "revealed that there was no unlawful conduct by Mr. Dinh," with none of those interviewed having witnessed or been aware of "conduct or derogatory comments" targeting anyone's gender, race, religion, sexual orientation or other "protected characteristic[s]."
It added that "of particular note given the male dominated esport industry, all females interviewed did not feel that they were marginalized and/or that gender prohibited advancement within Swift." Additionally, there was "no conduct observed in the workplace that was sexual in nature or harassing. In sum, there was no sexual harassment or gender discrimination."
The law firm's report did find, however, that Dinh would "provide feedback to employees, including players, in an aggressive and harsh tone." Three witnesses said they had seen Dinh call employees names like "stupid," "trash," or "worthless," while six current and former employees described him as a "bully" who had created "a culture of fear." The remaining 25 people interviewed said they did not feel their workplace at TSM was toxic.
The Gutierrez Marca investigation is separate from another probe into Dinh's conduct by L.A.-based video game developer Riot Games, which stages a prestigious annual "League of Legends" tournament that TSM competes in.
Dinh commented on the investigation into his conduct in a lengthy Reddit post on Friday. "While going through this process, I realized that I need to improve the way that I communicate with team members," he wrote.
Dinh said he would begin a "three-month top to bottom, full evaluation of [TSM's] company culture," adding that he had agreed to the law firm's recommendation that he attend executive coaching sessions and create an "anonymous reporting hotline" for employee complaints. incidents.
Simpson Thatcher's investigation into Zhang, meanwhile, confirmed the allegations that had led TSM to terminate the former "League of Legends" coach in March. Zhang subsequently returned to his native China later that month, meaning that the law firm couldn't reach him for an interview.
The relationship between Zhang and his TSM esports players was the main focus of the investigation. Simpson Thatcher determined that Zhang had diverted a total of roughly $250,000 in salary payments meant for two TSM esports players to himself and an associate. Zhang also swindled a TSM player, who was leaving the U.S. to return to Asia, out of $45,000 by selling the player's car on his behalf for $80,000 but only returning less than half of that amount to the player.
Additionally, Zhang repeatedly asked players for "loans" of anywhere from $1,500 and $22,000, under the guise of needing to pay for his grandmother's medical treatment in China. Zhang ended up borrowing a total of $15,000 from two players, repaying them $10,500 of that amount. But he has yet to give back the remaining $4,500, and TSM said that on March 18, it stepped in to prevent up to $54,000 in additional funds from being wired to Zhang.
"We believe that Mr. Zhang engaged in unethical and potentially illegal conduct and TSM, by immediately terminating Mr. Zhang after learning about his misconduct, acted in a timely fashion to protect the team and its players and staff members," Simpson Thatcher investigators wrote in their report.
In a statement Friday, TSM said it had referred the details of the Zhang investigation to the FBI and added that it is "working with each player affected to make sure all are made financially whole."
Activision Blizzard Logo Under Microscope
Workers at Activision Blizzard subsidiary Raven Software won their labor union vote today—a move that certifies the first union at a major video game publisher in the U.S., and one that could potentially transform the Santa Monica-based game developer that Microsoft is paying $69 billion to acquire.
Twenty-two employees at Wisconsin-based Raven voted 19-to-3 in favor of ratifying their Game Workers Alliance union in a National Labor Relations Board-sponsored election on Monday. The Raven workers—who do quality assurance testing for popular Activision titles like "Call of Duty"—formed the Game Workers Alliance in January and proceeded with the vote after Activision refused to voluntarily recognize the union.
The vote marks the first time that employees at a AAA game publisher in the U.S. have successfully unionized their workplace. It could also be a key step toward unionizing the rest of Activision's 10,000-person workforce—something that Raven labor organizers told dot.LA earlier this year is part of their larger plan.
"We respect and believe in the right of all employees to decide whether or not to support or vote for a union," Activision spokesperson Talia Ron told dot.LA in an email Monday. "We believe that an important decision that will impact the entire Raven Software studio of roughly 350 people should not be made by 19 Raven employees."
None of Activision's major competitors, such as West Los Angeles-based Riot Games, have unionized employees. Across the entire video game industry, only indie studio Vodeo Games has a labor union—one which became the first certified game workers' union in North America last year.
"This is a huge win for not only the gaming industry but AAA gaming, because this is the first studio you're seeing out of a AAA [publisher] actually unionizing," labor organizer and former Activision quality assurance tester Jessica Gonazlez told dot.LA.
Pro-union Activision employees have long felt that an organized workplace could provide the muscle they need to address issues that have plagued the company and their industry at large—from long, grueling work hours to sexual harassment and discrimination. "I'm very, very hopeful that this is going to be part of a larger wave of unionizing in the video game industry as a whole," Gonzalez added.
While Microsoft executives have said that the Seattle tech giant won't stand in the way of union efforts at Activision, the game developer has taken steps perceived as anti-union among its workers—such as leaving Raven Software employees out of a pay bump for quality assurance testers and proposing contract language that would prevent workers from organizing. Raven workers began organizing after walking off the job in December in protest of Activision's decision to lay off 12 quality assurance contractors.
In a statement, Sara Steffens, secretary-treasurer for the Communications Workers of America labor union backing Raven's Game Workers Alliance, said "Activision did everything it could, including breaking the law, to try to prevent the Raven QA workers from forming their union."
"Quality assurance workers at Raven Software are bringing much-needed change to Activision and to the video game industry," Steffens said. "At this critical time for the company and its employees, these workers will soon have an enforceable union contract and a voice on the job."