Esports
Browse the latest news about esports and esports startups in Southern California from dot.LA.
Growing up in D.C., Cole Van Nice didn't have a hometown baseball to cheer on (the Nationals were still a few decades away from existence). That may have been a cause for consternation for a young sports fan, but when he got older and co-founded the L.A. Dodgers ownership's private investment arm, Elysian Park Ventures, it at least meant there was no gnawing feeling of disloyalty.
Founded in 2014, the firm's name is a nod to the 600-acre city park that hosts Dodger Stadium and the firm's headquarters. It's a way of acknowledging the origins and DNA behind the venture capital endeavor, which boasts a portfolio of around 45 mostly sports-focused companies and has written checks ranging from a $250K to over $100 million for startups at every stage of the growth.
"We can move up and down the capital structure depending on the opportunity," said Van Nice, who wrestled and played football in college. "The only constraint is domain: Everything we do is in the sports world."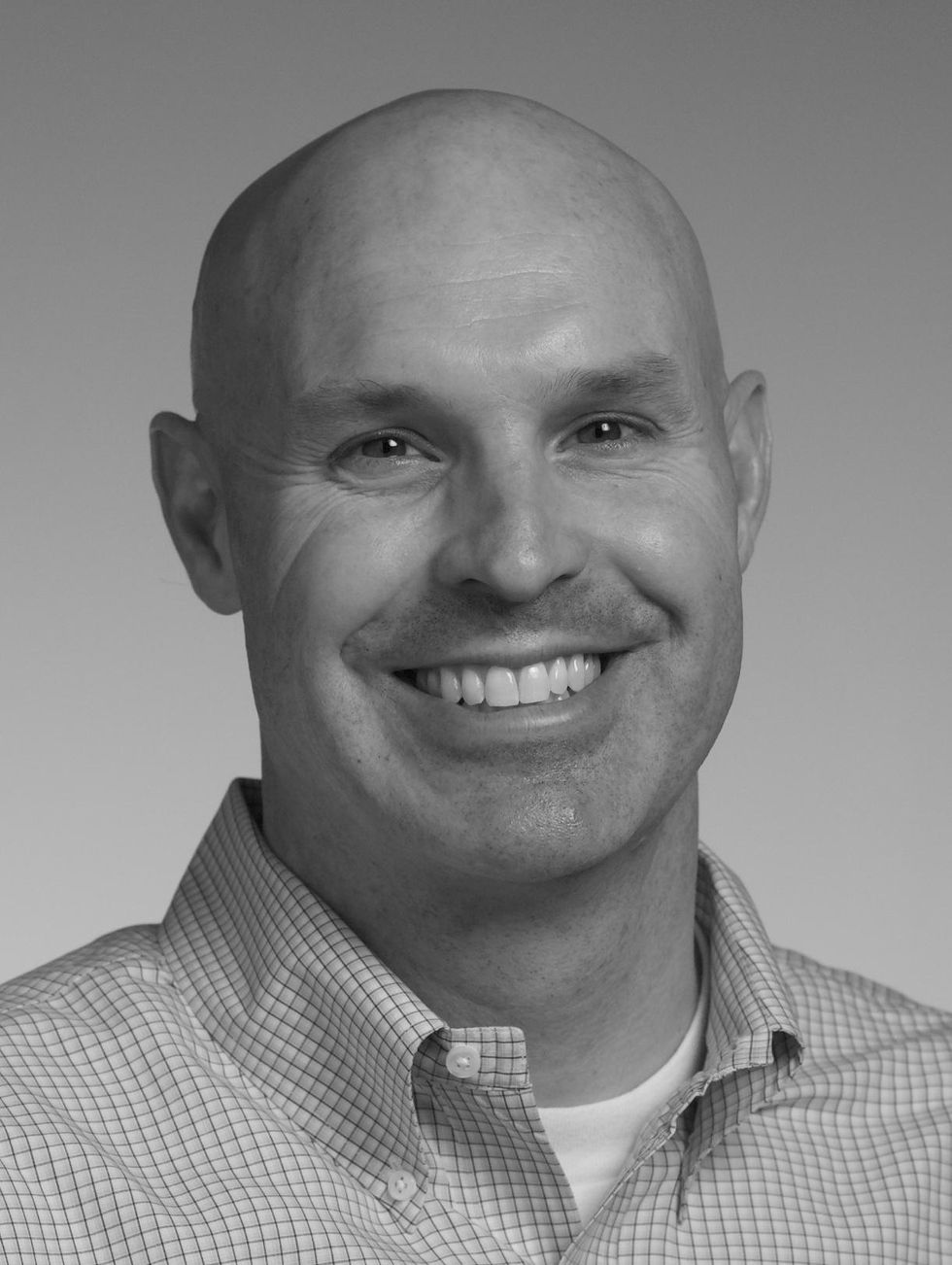 Elysian Park Ventures co-founder and Managing Partner Cole Van Nice
Fortunately, the sports world is large. Elysian has investments at every level of competition, ranging from youth all the way up to professional. It's backed companies in esports, sports betting, sports science and technology. It has even had a hand in venue operations, ticketing and fan experience. Van Nice said there's no overarching investment strategy that can be distilled down to a maxim, but a core thesis behind the company is that technology will continue to radically change how people participate and interact with sports.
That thesis, Van Nice said, has been accelerated by the COVID-19 pandemic. As sports everywhere shut down for months, Elysian saw the remains of the industry lean more into the digital realm. Esports, streaming and virtual fitness platforms thrived in the lockdown world. Without live events, delivering content to consumers became a technology question more than ever. Though there were certainly difficulties for some of their partners, (how does one bet on games that are canceled?), Van Nice said COVID ultimately advanced the timelines for the industry.
"Most of our portfolio came out of COVID stronger than they were going in," he said.
Now, with COVID hopefully receding further into the past, the rest of the sports industry is beginning to recover as well. In an analysis of job postings in sub-industries around sports, Rucha Vankudre, a research manager at Emsi Burning Glass, said that growth in the industry appears to be on a sharp rebound. "Obviously in 2020 we saw a big hit across the board. As we look at 2021, growth is higher than what it was in 2019. It's not quite at the same level yet, but the rate that it's growing has increased, which seems like a good sign," he said.

Elysian Park also runs a project called Global Sports Venture Studio, an incubator for ideas and startups in the sports world, with Elysian serving as a link between startups and industry giants like Major League Baseball, Dicks Sporting Goods, or Adidas. The formula has seen some considerable success too. Van Nice points to a 2015 collaboration between two AI-powered sports analytics companies, Keemotion and ShotTracker, that eventually led to a deal in which Keemotion was acquired by SportRadar earlier this spring, buoying the parent company's latest valuation north of $10 billion dollars.
"That's an opportunity where we were able to innovate early, run it through the Venture Studio Program, deploy a lot of capital against it to build it, and then ultimately see it get acquired by one of the global leaders in the space," said Van Nice.
Even though two of its teams are named after literal Disney movies, the Los Angeles metro area is still a hub for professional sports, with 11 major league teams, including two NBA, two MLB, two NHL and two NFL. And Van Nice said the venture scene is equally robust. "We've had nothing but the highest quality experiences here, both with the entrepreneurs that we've worked with, and the local VCs," he said. "Given our ownership group has a lot of ties to Los Angeles, it's a critically important market for us."
Like a kid at a lunch table reciting rushing yard stats, he rattles off a list of a half dozen or so local startups he's impressed with to illustrate his point. It's easy to tell he's a sports guy.
Editor's note: Elysian Park Ventures is an investor in dot.LA.
Correction: An earlier version of this post referred to Van Nice as Elysian Park's CEO. He is their co-founder and managing partner.
From Your Site Articles
Related Articles Around the Web
Call it the TikTok Olympics. Nine Olympians have launched a sports league backed by Mark Cuban that competes on social media.
The first of eight competitions this year is set to begin on Wednesday. World 1 League encourages any athlete to post a video of themselves on Instagram or TikTok doing a long jump along with the hashtag of how long their jump was. The athletes are competing for $25,000 and sponsorships.
"Athletes are already a big part of social media, but now including them in a formal, organized league, where they can be rewarded and ranked, is a whole new way to professionally engage in sports," said co-founder and CEO Brett Morris.
The former COO of Nasdaq-traded esports company Super League Gaming said the effort is a move "to democratize" elite sports on the eve of the Olympic games. But like a lot of efforts to even the playing field online, it comes with many compromises. There are no official judges to oversee or independently verify these competitions, but likely lots of eye-popping videos. Instead Morris said the "judge" will be a hashtag that provides an "objective" measure, such as the length of a jump or time of swim laps.
Among its founders are Sanya Richards-Ross, a five-time Olympic medalist and former World's Fastest Woman; Erik Vendt, a three-time Olympian and three-time medalist; and five-time gold medalist in swim Janet Evans.
So far, World 1 League already has eight men and women's social media challenges slated: World's Fastest Man/Woman (100-meter dash); World's Strongest Man/Woman (weightlifting, clean and jerk); World's Fastest Swimmer (50-meter freestyle); World's Longest Jumper (long jump); World's Fastest Climber (speed climbing); World's Highest Vaulter (pole vault); World's Longest Thrower (shot put) and World's Highest Jumper (high jump).
Only 12 hours after posting, their promotional Instagram story has been reposted by athletes in 32 countries on 6 of the 7 continents, including Russian world champion Daryka Klishina, who has 349,000 Instagram followers; Spanish jumper Fátima Diame, who has 138,000 followers and American Olympic medal favorite Tara Davis, who has 212,000 followers.
The social media sports company plans on getting even more buzz soon when it hosts two live stadium events in 2021, and more every year thereafter.
From Your Site Articles
Related Articles Around the Web
The pandemic has been a boon for at-home fitness companies like Costa Mesa-based FightCamp. But as the restrictions lift and gyms lure back fitness buffs, these companies are having to up their game.
FightCamp's answering by stirring up a virtual brawl.
Backed by boxers Mike Tyson and Floyd Mayweather, the company lets users throw punches at each other, virtually.
"FightCamp is all about staying authentic to the sport of boxing, while keeping workouts fun for our users," said FightCamp co-founder and CEO Khalil Zahar. "We really try to integrate the skill, workout and culture of boxing into our program, bridging the gap between 'just a workout' to a lifestyle."
He hopes the new feature will help pull in new users beyond California, New York and Illinois where the company already has a strong following of amateur boxers.
On Wednesday, the company said it raised $90 million in a Series B round led by global venture capital firm New Enterprise Associates (NEA) and Connect Ventures, an investment partnership between leading entertainment and sports agency Creative Artists Agency (CAA) and NEA. Other investors include mixed martial artists Georges St. Pierre and Francis Ngannou.
The round brings the total funding to $98 million.
FightCamp offers immersive boxing and kickboxing classes, which for $39/month includes unlimited access to trainers with real fighting experience and all their cutting-edge equipment: the tracking gloves, workout mats, and a free standing bag.
Some of FightCamp's trainers include: Tommy Duquette, former US Boxing team member and co-founder of FightCamp, Shanie "Smash" Rusth, a professional MMA competitor, and Aaron Swenson, former member of the USA National Kickboxing team.
Zahar, an amateur boxer, was in part inspired by his own experience.
"I started boxing quite late in life, at 21 years old, and created this technology for me and interested friends," Zahar said.
Created by six engineers, some of whom met on LinkedIn, in 2015, the founders wanted to develop wearable boxing motion-tracking technology that would improve their performance.
Their beta version of the motion-tracking boxing gloves, known as two-punch trackers, caught the attention of the Canadian National Boxing team in 2015. The Canadian team gave FightCamp, then known as Hykso, its first research grant and used their equipment for the 2016 Rio Olympics.
A year later, the founders were accepted to a cohort at Y-combinator, a premier accelerator that has supported giants in tech like Airbnb and Doordash. Feeling confident they could make a go of this, they decided to move to Los Angeles and rebrand the company to FightCamp in 2018.
"We moved down to L.A. because they have a huge fighting community, and it is also the mecca for fitness," said Zahar.
Originally a product for elite users, FightCamp is now focused not on Olympic athletes but instead on all aficionados of boxing, MMA, and kickboxing.
Correction: An earlier version of this post misspelled the name of FightCamp's earlier incarnation, Hykso.
From Your Site Articles
Related Articles Around the Web