Dogdrop Raises $2.9 Million, Seeks to Be 'Gold Standard' in the Pet Startup World
Michaella Huck
Michaella Huck is an editorial intern at dot.LA. She's a senior at California State University, Northridge, where she majors in broadcast journalism and minors in Africana studies. Over the course of her college career, she has found a love for student media; she currently works as the editor at the Daily Sundial, a magazine highlighting the issues affecting students.
05:00 AM | October 04, 2021
Shaina Denny had just moved back to the United States from China when she decided she wanted a pup of her own. But as balancing work and home life became more difficult, she found herself looking for a dog service agency that allowed her to drop off her pet for just a few hours at a time— but couldn't find one.
One year later, Denny teamed up with COO and co-founder Greer Wilk in hopes of providing just such a service herself.
---
Dogdrop launched out of Science Inc., a startup studio in downtown Santa Monica that previously backed DogVacay, in January of 2020— right before the start of the COVID-19 pandemic.
The startup provides dog care with a twist: focusing dog care around convenience, flexibility and accessibility.
Denny said their dog service is unique in that it focuses on creating an industry "gold standard" for customer and pet experience.
"A high-quality member experience is something that humans expect from other services, they can also expect the same experience at a Dogdrop location," said Denny.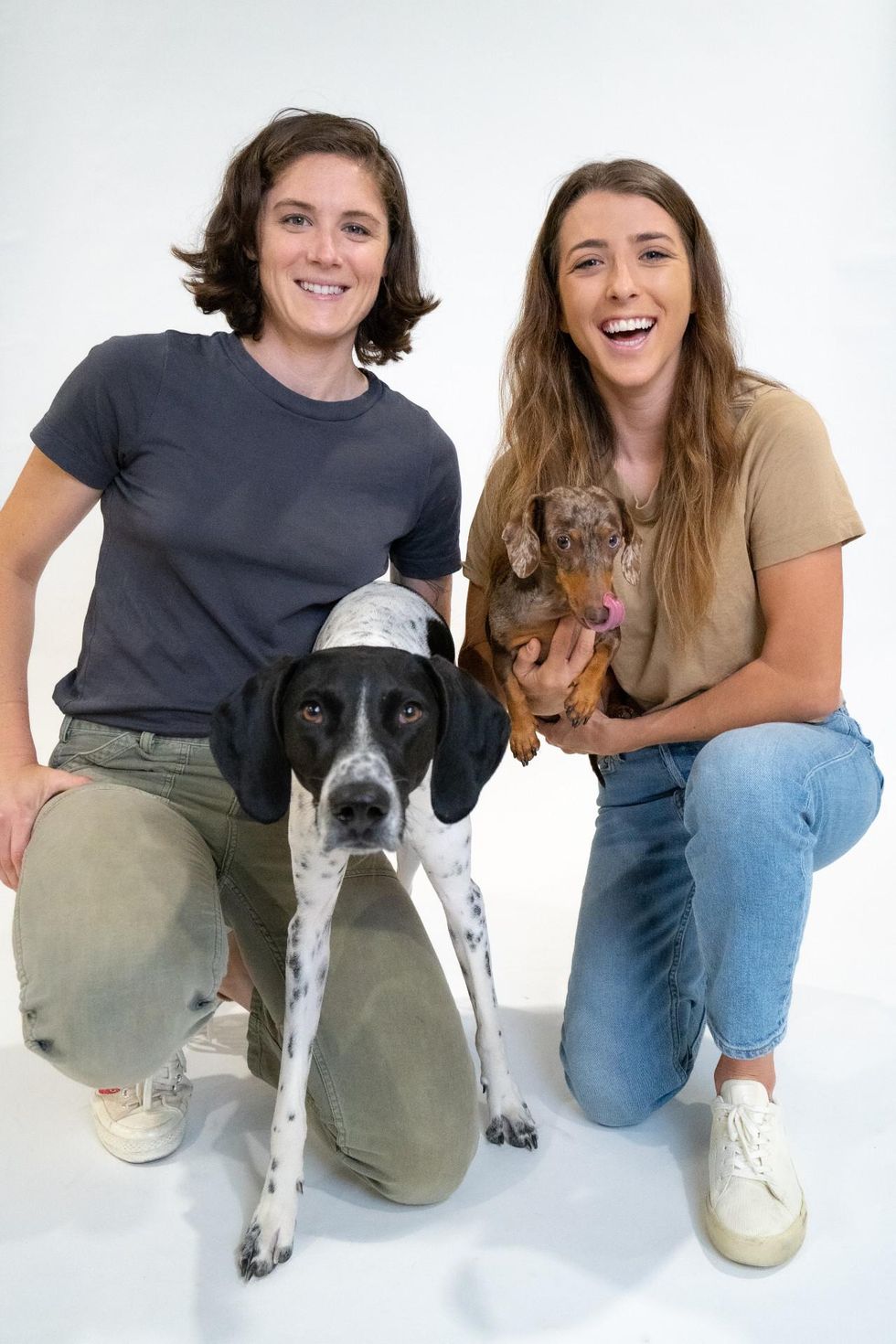 Dogdrop co-founders Greer Wilk (left) and Shaina Denny
At Dogdrop, pet owners can drop off their pups whenever they need to and pick them up whenever they are ready.
Dogdrop's customers pay an hourly rate or a monthly subscription. Costs start at $20 per month for three hours and range up to $800 per month for unlimited services.
The COVID-19 pandemic caused economic hardships for many startups and small businesses. Companies like Rover, one of Dogdrop's top competitors, were forced to lay off employees within weeks of the start of the pandemic. Rover laid off 41% of its workers at the end of 2020.
"If people are working from home and not traveling, the impact on our community of sitters and walkers is devastating," its CEO said in a statement last year.

But the American Pet Products Association reported that Americans spent almost $104 billion in 2020 on services such as grooming pet sitting and pet walking. This year the association estimates consumers will spend almost $110 billion on pet services — an increase of 5.7% over last year.
Denny said her company's biggest challenge was not economic, but keeping their employees safe and supporting them through rough times.

"As someone who adopted or got a dog during the pandemic— the demand was there. Especially because we focus on what we call 'quick stops.' People are able to drop their dog off for one to three hours at a time to get them exercising or to have a quiet Zoom call," Denny said. "The real challenge was just making sure our staff felt safe and supported during these times, especially with other difficulties going on in Los Angeles specifically."
Dogdrop announced a $2.9 million raise in late September. The Series A funding round was led by Fuel Capital and also included Mars PetCare, Muse Capital, Animal Capital, Gaingels, The Helm and Wag CEO Garrett Smallwood, the chief executive of one of their biggest competitors.
The company intends to use the new funding to expand its business reach and marketing efforts.
"The pet industry is really growing right now and a lot of investors are attracted to the pet industry space," Denny said. "If we can make it through and be successful during that time it shows investors we will continue to grow."
Michaella Huck
Michaella Huck is an editorial intern at dot.LA. She's a senior at California State University, Northridge, where she majors in broadcast journalism and minors in Africana studies. Over the course of her college career, she has found a love for student media; she currently works as the editor at the Daily Sundial, a magazine highlighting the issues affecting students.
12:16 PM | December 07, 2022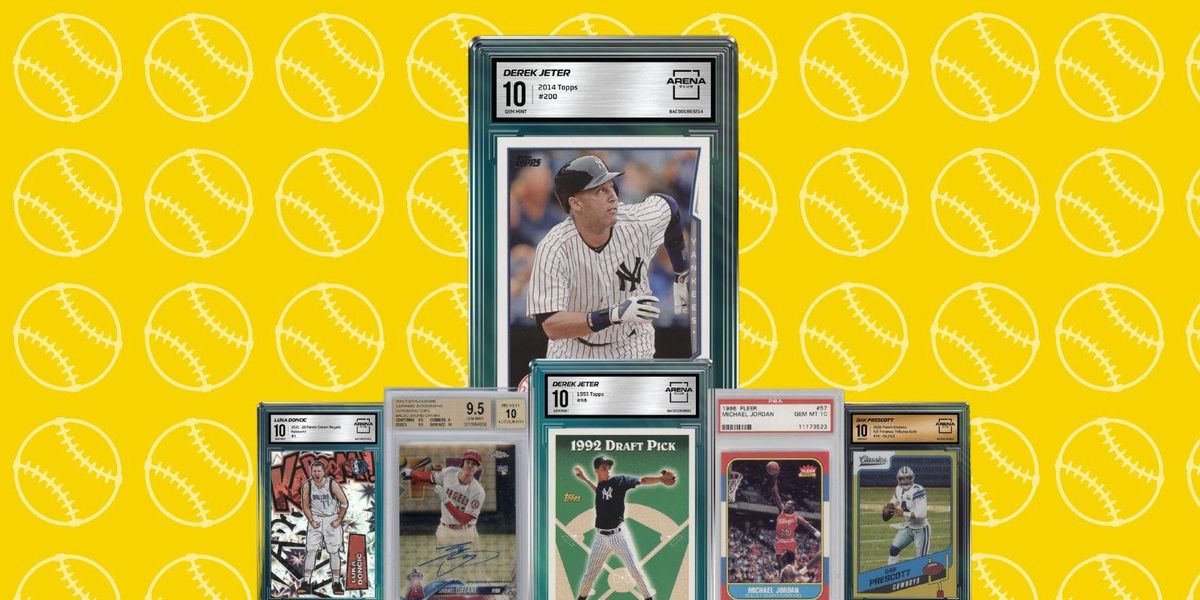 Arena Club /Andria Moore
Sports trading card platform Arena Club has raised $10 million in Series A funding.
Co-founded by CEO Brian Lee and Hall of Fame Yankees player Derek Jeter, Arena Club launched its digital showroom in September. Through the platform, sports fans can buy, sell, trade and display their card collections. Using computer vision and machine learning, Arena Club allows fans to grade and authenticate their cards, which can be stored in the company's vault or delivered in protective "slabs." Arena Club intends to use the new cash to expand these functions and scale its operations.
The new funding brings Arena Club's total amount raised to $20 million. M13, defy.vc, Lightspeed Ventures, Elysian Park Ventures and BAM Ventures contributed to the round.
"Our team is thankful for the group of investors—led by M13, who see the bright future of the trading card hobby and our platform," Lee said in a statement. "I have long admired M13 and the value they bring to early-stage startups."
M13's co-founder Courtney Reum, who formed the early-stage consumer technology venture firm in 2016 alongside his brother Carter Reum, will join Arena Club's board. Reum has been eyeing the trading card space since 2020 when he began investing in what was once just a childhood hobby.
The sports trading card market surged in 2020 as fans turned to the hobby after the pandemic brought live events to a standstill. Since then, prices have come down, though demand remains high. And investors are still betting on trading card companies, with companies like Collectors bringing in $100 million earlier this year. Fanatics, which sells athletic collectibles and trading cards, reached a $31 billion valuation after raising $700 million earlier this week. On the blockchain, Tom Brady's NFT company Autograph lets athletes sell digital collectibles directly to fans.
As for Arena Club, the company is looking to cement itself as a digital card show.
"Providing users with a digital card show allows us to use our first-class technology to give collectors from all over the world the luxury of being able to get the full trading card show experience at their fingertips," Jeter said in a statement.
Kristin Snyder
Kristin Snyder is dot.LA's 2022/23 Editorial Fellow. She previously interned with Tiger Oak Media and led the arts section for UCLA's Daily Bruin.
https://twitter.com/ksnyder_db
03:49 PM | October 14, 2022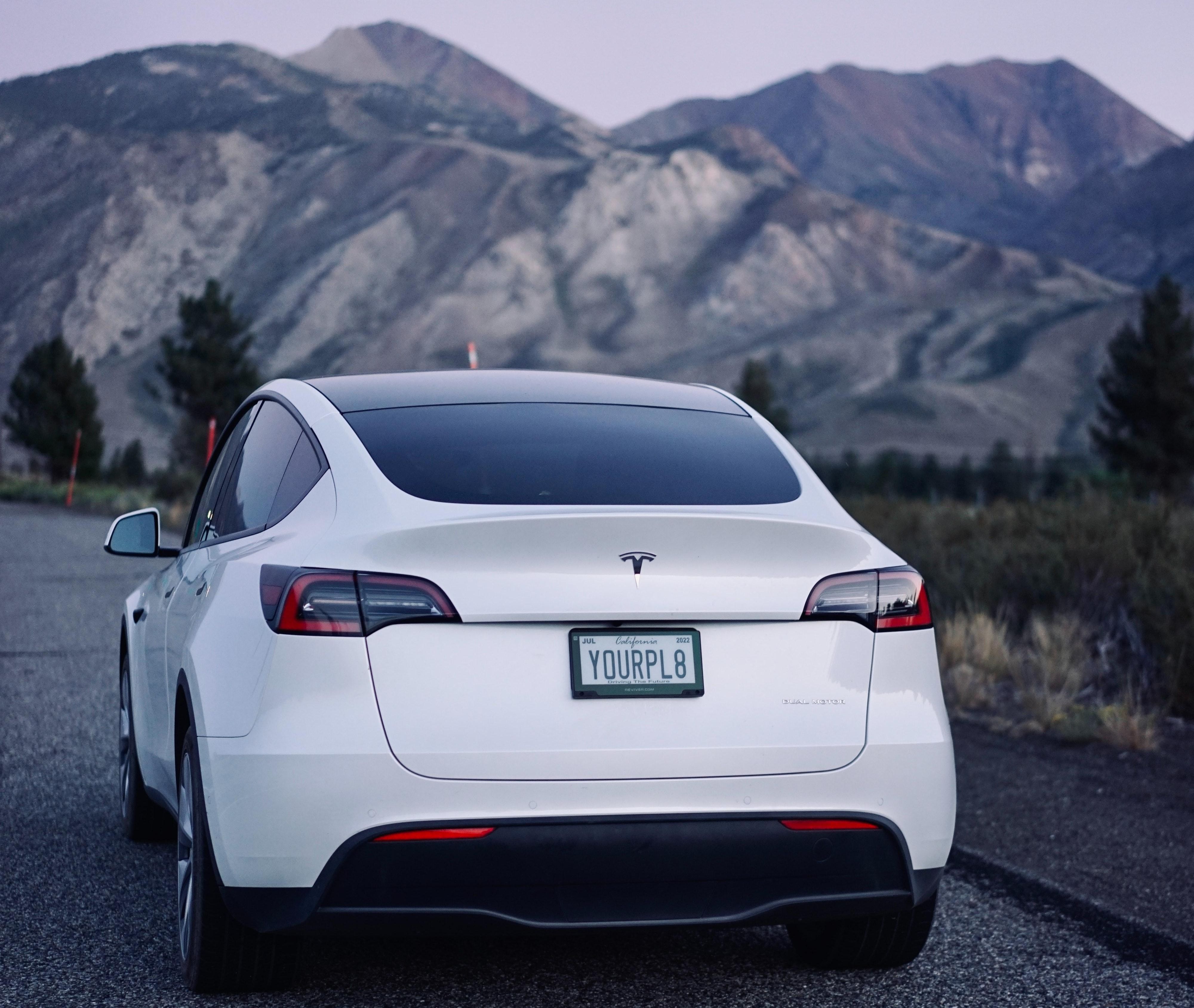 Thanks to a new bill passed on October 5, California drivers now have the choice to chuck their traditional metal license plates and replace them with digital ones.
The plates are referred to as "Rplate" and were developed by Sacramento-based Reviver. A news release on Reviver's website that accompanied the bill's passage states that there are "two device options enabling vehicle owners to connect their vehicle with a suite of services including in-app registration renewal, visual personalization, vehicle location services and security features such as easily reporting a vehicle as stolen."
Reviver Auto Current and Future CapabilitiesFrom Youtube
There are wired (connected to and powered by a vehicle's electrical system) and battery-powered options, and drivers can choose to pay for their plates monthly or annually. Four-year agreements for battery-powered plates begin at $19.95 a month or $215.40 yearly. Commercial vehicles will pay $275.40 each year for wired plates. A two-year agreement for wired plates costs $24.95 per month. Drivers can choose to install their plates, but on its website, Reviver offers professional installation for $150.

A pilot digital plate program was launched in 2018, and according to the Los Angeles Times, there were 175,000 participants. The new bill ensures all 27 million California drivers can elect to get a digital plate of their own.
California is the third state after Arizona and Michigan to offer digital plates to all drivers, while Texas currently only provides the digital option for commercial vehicles. In July 2022, Deseret News reported that Colorado might also offer the option. They have several advantages over the classic metal plates as well—as the L.A. Times notes, digital plates will streamline registration renewals and reduce time spent at the DMV. They also have light and dark modes, according to Reviver's website. Thanks to an accompanying app, they act as additional vehicle security, alerting drivers to unexpected vehicle movements and providing a method to report stolen vehicles.
As part of the new digital plate program, Reviver touts its products' connectivity, stating that in addition to Bluetooth capabilities, digital plates have "national 5G network connectivity and stability." But don't worry—the same plates purportedly protect owner privacy with cloud support and encrypted software updates.

5 Reasons to avoid the digital license plate | Ride TechFrom Youtube
After the Rplate pilot program was announced four years ago, some raised questions about just how good an idea digital plates might be. Reviver and others who support switching to digital emphasize personalization, efficient DMV operations and connectivity. However, a 2018 post published by Sophos's Naked Security blog pointed out that "the plates could be as susceptible to hacking as other wireless and IoT technologies," noting that everyday "objects – things like kettles, TVs, and baby monitors – are getting connected to the internet with elementary security flaws still in place."
To that end, a May 2018 syndicated New York Times news service article about digital plates quoted the Electronic Frontier Foundation (EFF), which warned that such a device could be a "'honeypot of data,' recording the drivers' trips to the grocery store, or to a protest, or to an abortion clinic."
For now, Rplates are another option in addition to old-fashioned metal, and many are likely to opt out due to cost alone. If you decide to go the digital route, however, it helps if you know what you could be getting yourself into.
Steve Huff
Steve Huff is an Editor and Reporter at dot.LA. Steve was previously managing editor for The Metaverse Post and before that deputy digital editor for Maxim magazine. He has written for Inside Hook, Observer and New York Mag. Steve is the author of two official tie-ins books for AMC's hit "Breaking Bad" prequel, "Better Call Saul." He's also a classically-trained tenor and has performed with opera companies and orchestras all over the Eastern U.S. He lives in the greater Boston metro area with his wife, educator Dr. Dana Huff.
steve@dot.la