Latinx Workers Face Greatest Pay Disparities in LA Tech Scene, Report Finds
Bernard Mendez
Bernard Mendez is an editorial intern at dot.LA. He attends UCLA, where he is pursuing a bachelor's degree in applied mathematics. Mendez was previously an editor at the Daily Bruin, the student newspaper at UCLA.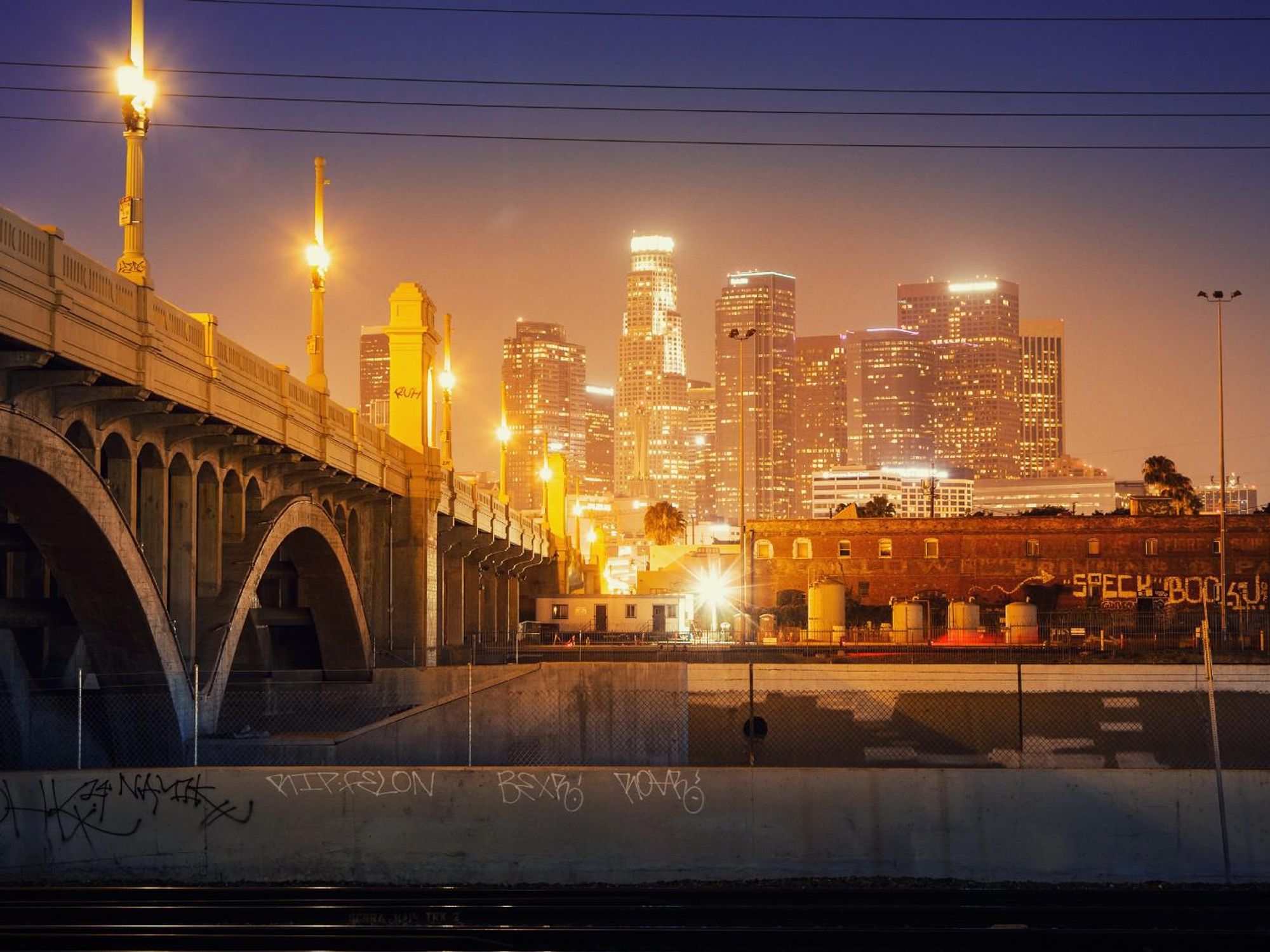 While the predominantly young, white Los Angeles tech scene has made strides to improve diversity, deep inequities remain.
Women earn 78 cents for every dollar made by a male tech worker. Black and Latinx investors are underrepresented at venture firms and the majority of venture investments goes toward white and Asian-owned businesses, according to PledgeLA's survey of Los Angeles tech companies and venture firms released Wednesday.
---
"Tech oftentimes likes to think of itself as a very equal, egalitarian space," said Jasmine Hill, a UCLA sociology professor who analyzed the data for PledgeLA. "But the data shows something different."
The third annual report shows some improvement in representation but persistent pay disparities and lack of inclusion among L.A.'s tech scene.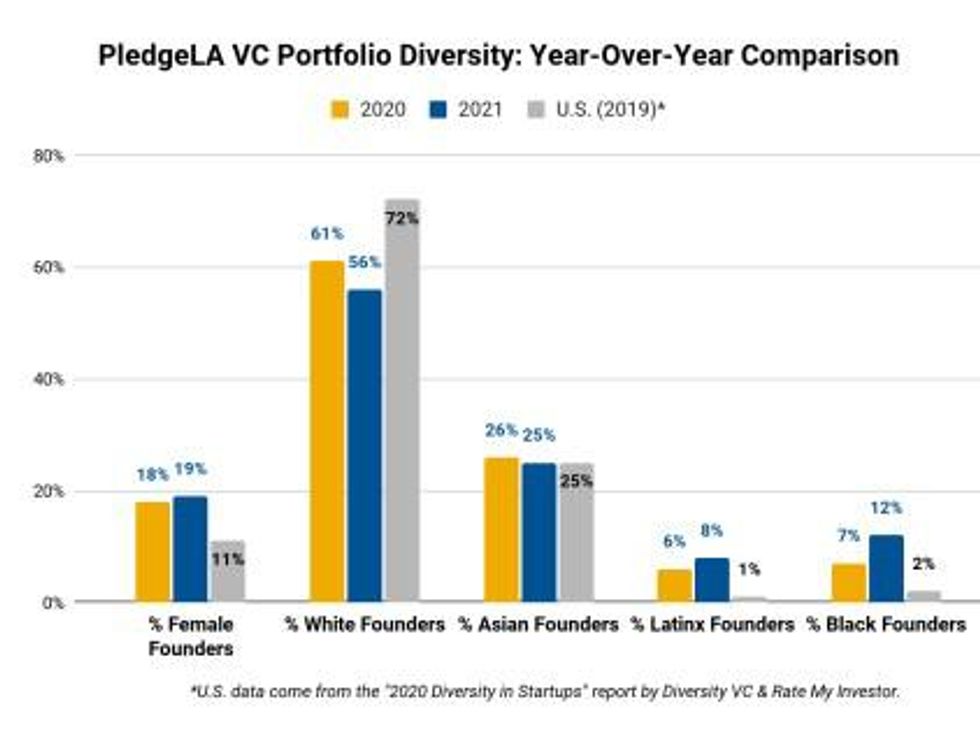 The findings are based on self-reported data from 173 companies that have signed onto PledgeLA's initiative, including Bird, sweetgreen and Dollar Shave Club.

The report found Black and Latinx workers make less money than their peers. On average, East Asians made $120,000, South Asians made $100,000, white workers made $90,000, while Black and Latinx workers made $75,000 and $60,000 on average, respectively — a disparity shared even at higher levels of experience.
Employees who identify as LGBTQ+ and employees with disabilities responded that they "cover" a part of their identities at work, and said they "felt the need to avoid conversations about their identity at work."
"We're paid – and I'm saying 'we're' because I'm Black – significantly less than our white, Asian counterparts," said Qiana Patterson, the chair of PledgeLA. "And I think we all know that that's just not because Black and Latinx people don't have the degrees, or the experience, but that there's just bias embedded in our hiring practices."

Hill said the report is not representative of the entire L.A. tech scene because it only includes data from the participating PledgeLA companies. PledgeLA was able to get a higher participation rate from PledgeLA companies for its survey this year – from around 65% to around 81% – which allowed the nonprofit to break down earning data by race.
Other findings of the report include:
Workers reported improvements in company culture and transparency in hiring. Workers at mid and large-sized companies also reported improvements.
Though PledgeLA VCs predominantly funded white and Asian-owned businesses, they are more likely to fund female, Latinx and Black-owned businesses compared to the U.S. average.
Investments to businesses with Black founders increased by 71% from 2020.
Investors at PledgeLA VCs are predominantly white, though VCs reported increases in investors who identify as LGBTQ+ and investors with disabilities.
Women earned an average of $20,000 less than men regardless of role or experience, and women who have over 20 years of experience earned $90,000 less than men with a similar level of experience.
Nearly a third of workers reported feeling "neutral to very uncomfortable" when reporting workplace issues and nearly half said their coworkers were the source of improper conduct at work.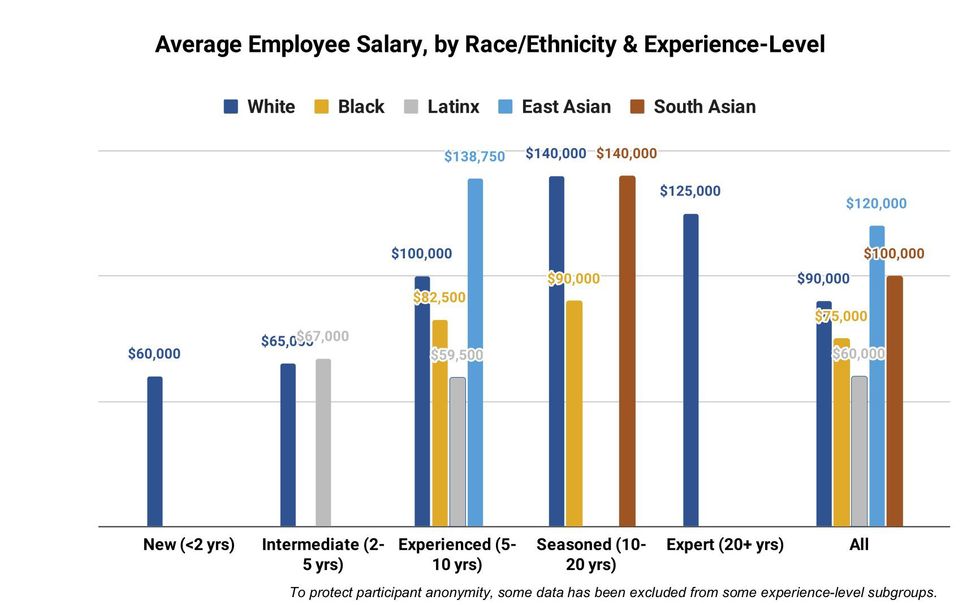 PledgeLA is hoping to carry the momentum built after the nation experienced a racial reckoning following the death of George Floyd in May 2020.
Calvin Selth, a program lead at Annenberg Tech, said he was encouraged to see lots of VCs and companies continue to support underrepresented groups after the summer of 2020 – shown by the increase in VC funding to Black founders – but emphasized the need for improvement.
"We're tracking this every year because we want to know that it's not a blip," Selth said. "I'm encouraged by more open dialogue about this, but I think there needs to be continued focus and more effort from VCs to track this kind of data themselves."
In addition collecting the data, PledgeLA hosts the PledgeLA Founders Fund, which gives $25,000 grants to Black and Latinx-owned businesses, and a VC internship program aimed at women, people of color and underrepresented groups.
PledgeLA also plans to raise $1 million in the next two years for the PledgeLA Founders Fund and is aiming to create a task force to help companies address racial and gender pay equity.
"The data itself is only as powerful as the action that we take," Patterson said. "And I hope that, in reading this analysis and the data around it, It spurs more people to sign the pledge, more people to be a part of this ecosystem in a meaningful and an intentional way."
Editor's note: dot.LA is a participant in PledgeLA and co-founder Spencer Rascoff sits on the board.
Bernard Mendez
Bernard Mendez is an editorial intern at dot.LA. He attends UCLA, where he is pursuing a bachelor's degree in applied mathematics. Mendez was previously an editor at the Daily Bruin, the student newspaper at UCLA.
https://twitter.com/bernardhmendez
bernard@dot.la