File and Track Trademarks With These Two New Products From Brainbase
May 12 2021
The legal services industry has long been seen as slow to innovate. Two new products that interface directly with the U.S. Patent and Trademark Office aim to change that. Both are produced by intellectual property (IP) startup Brainbase.

---
File, one of those new products, applies to the beginning of a trademark's lifecycle, aiming to help companies apply for trademarks with the USPTO. Using AI and an API that plugs into the patent office's database, the technology searches the federal agency's data to ensure trademark availability, selects the proper classification among 45 options and completes the filing process.

The service is available to the first 2,000 users for a one-time fee of $199. That's on top of the $250 filing fee per registration with the USPTO. Hiring a lawyer to complete the trademark filing process can run several thousand dollars.
Brainbase's other new product, Vault, allows companies to import their trademarks – or a competitor's – from the USPTO into a dashboard. For a small monthly fee, users can track whether similar filings that may infringe on those trademarks enter the agency's data system, and can automatically trigger a cease-and-desist letter.
The two new products follow on the startup's beachhead product, Assist, which is already used by Buzzfeed, BBC and Sanrio among others to track the financial performance of their trademark portfolios and identify new exploitation opportunities.
Founded by mid-20s serial entrepreneur Nate Cavanaugh, Venice-based Brainbase sees itself as a technological disruptor of the stodgy IP space. The company has previously raised $15 million to automate intellectual property management, and was nominated one of L.A.'s hottest startups, according to the panelists in dot.LA's VC sentiment survey.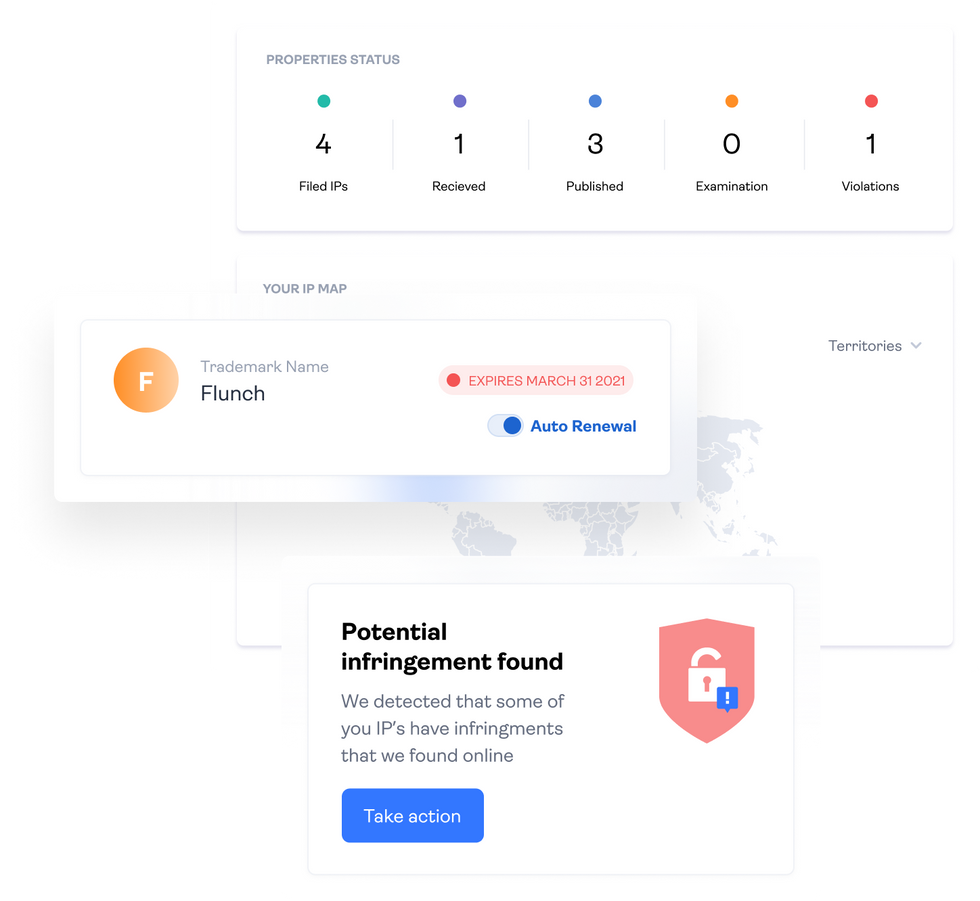 A screenshot of Brainbase's new Vault tool.
Image courtesy of Brainbase
The company's goal is to create an end-to-end suite of software that enables companies to manage the entire lifecycle of a trademark.
"To my knowledge this is the first trademark analytics offering that I've seen," said patent attorney Chris Palermo, who's worked extensively with startups in L.A. and Silicon Valley.
But, he cautions, relying exclusively on automated legal services could create more trouble than it's worth. In particular, sending a cease-and-desist letter without doing research may leave some companies wishing they'd ponied up for advice from a professional.
"Before you actually sign and send one of those, there's a lot you've got to think about," Palermo said. "For example, dispatching a strongly worded letter to another party may create declaratory judgment jurisdiction for that party, where they can sue you first."
Brainbase doesn't suggest its software should replace every company's legal team. In some cases, it highlights how it can help in-house lawyers work with other teams more effectively.
"We are unlocking this black box that is typically the domain of the lawyers and the legal team inside a company, and making the information easily accessible to anybody in the company: marketing, sales, HR," said chief product officer Gautam Godse.
"That allows for the revenue-driving folks and the legal folks to be on the same page," added communications director Greg Holtzman.
Making headway with companies that may wish to add visibility to their trademark portfolios outside the legal team could ruffle some feathers, however.
"They may see some pushback from in-house legal departments because, to some extent, this could threaten the business case for having a larger in-house practice," Palermo said.
Brainbase's new products took nine months to develop and were completed by a team of 15 developers, designers and product managers.
Now that it can offer end-to-end trademark services, Godse said Brainbase will look to expand into other countries, then to other forms of IP, starting with patents before moving to copyrights.
The company declined to disclose figures on its revenues or valuation.
From Your Site Articles
Related Articles Around the Web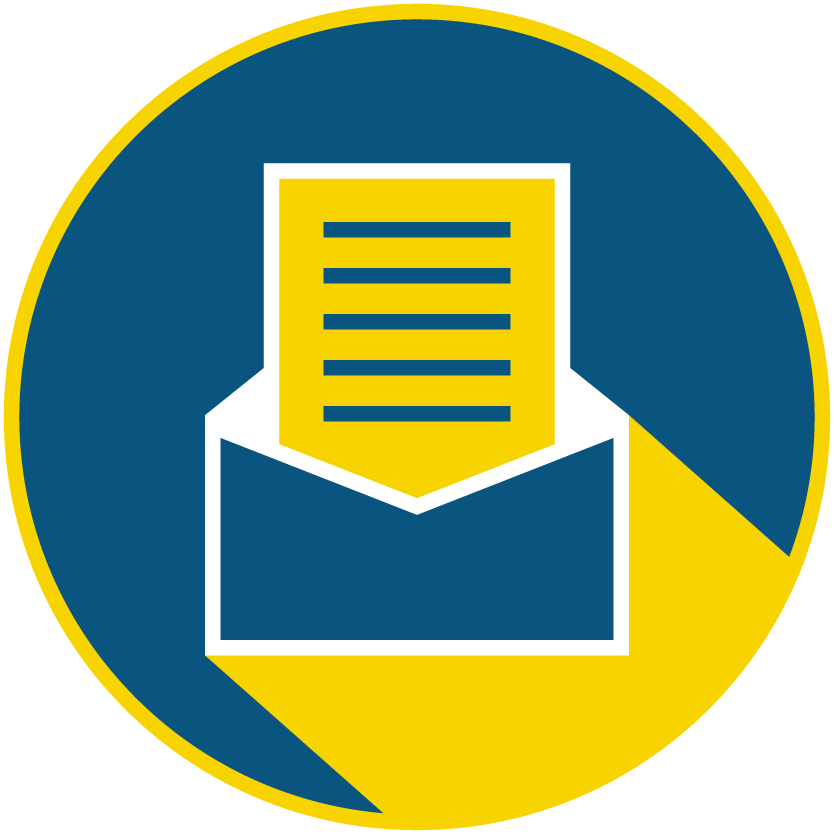 Subscribe to our newsletter to catch every headline.
On the heels of TrillerNet launching a subscription service to solidify its ongoing shift into live events, the owner of short form social video app Triller is reportedly preparing to go public via a direct listing.
The company is aiming to file for the listing with U.S. regulators in July, with shares becoming available for public purchase as soon as September, according to Reuters.
In the interim, the startup is reportedly seeking to raise $500 million by selling 10% of its company to private investors at a $5 billion valuation. In July 2020, TrillerNet (still called Triller at the time) executive chairman Bobby Sarnevesht told dot.LA Triller was seeking to raise $250 million at a $1.25 billion valuation.
TrillerNet CEO Mahi de Silva declined to comment on the report, but noted that "Triller continues to explore all avenues…"
Triller previously had been exploring going public via SPAC, with talks advancing at least as far as identifying three blank-check companies and working with an investment advisory firm to see through the deal. According to the Reuters report, waning investor enthusiasm for SPACs scuppered that approach.
In April, shortly after his appointment, de Silva told dot.LA it would be "possible" that Triller would go public in 2021.
"We're at that magic threshold where as a company, we have the income statement – in terms of revenue, earnings, growth potential – we have everything that you need to be a U.S. listed public company," he said then. "So whatever vehicle we use to get there – whether an IPO, a SPAC, a direct listing – we've been very thoughtfully exploring all those options."
Alex Canter understood his role from the beginning. As a fourth-generation restaurateur and heir to beloved Canter's Deli in Los Angeles, he was set to continue the family legacy. But running a restaurant in 2021 is very different than running one in 1981, let alone 1931.
As Canter saw it, his job was "bringing in new technology and proving to my family that change is good," he says with a laugh.
Within a few short years, Canter has undoubtedly succeeded, building a delivery platform, Ordermark, that not only brought the family business into the digital age, but helped thousands of other restaurants as well.
But as Ordermark expands into the worlds of 'virtual brands' and ghost kitchens, some are asking whether the company is creating more problems for mom-and-pop businesses than it's solving, and if the ultimate goal is to support restaurants or compete with them.
Bringing the Deli to the Web
After a few years of working his way up from a dishwasher to managing the restaurant, Alex Canter set about bringing his family's 90-year-old deli online. He introduced Postmates, GrubHub and other delivery apps into Canter's service, and business for the kitchen picked up.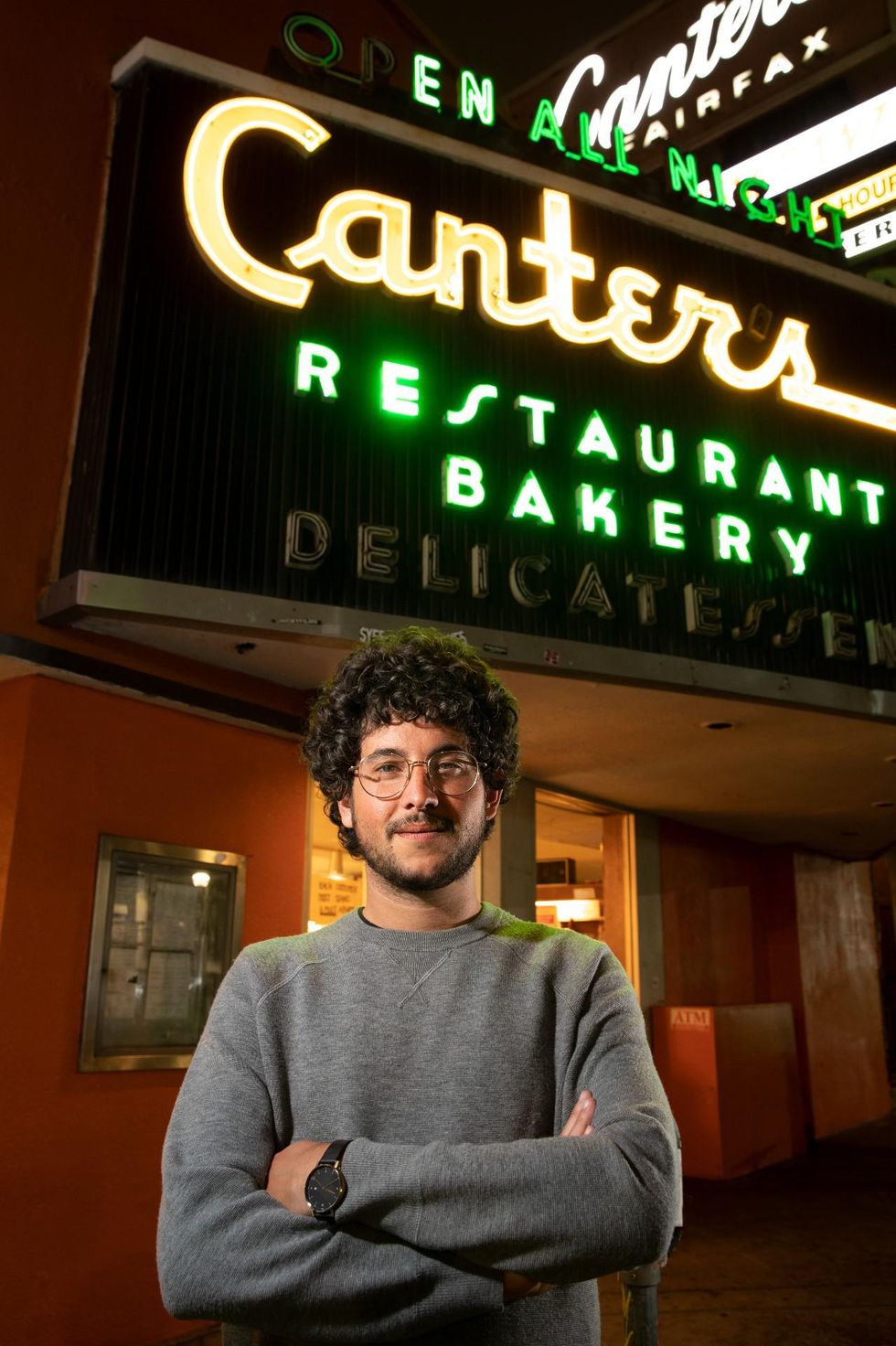 Alex Canter is the heir to L.A.'s beloved Canter's Deli and founder of Ordermark.
Photo by Dan Tuffs
"Fourteen online ordering platforms later, delivery accounted for over 30% of our revenue," Canter says. A substantial chunk, no doubt, and surprising for all, "but the staff in the back hated me because we had nine tablets, two laptops and a fax machine" to manage all the incoming orders.
"It was a very complicated process and very disruptive to our operations," he continues, adding that each third-party platform used its own device, and menus had to be manually updated across each site individually.
After talking with a few other restaurants around L.A., Canter came up with a solution: consolidate.
"Most brick-and-mortar restaurants are not set up for delivery," he says. From the in-and-out of delivery drivers waiting on their pick-ups, to the constant if disorganized stream of orders coming into the kitchen, "I really wanted to take a step back and reimagine the entire online ordering experience from scratch at a restaurant."
The result was Ordermark, which Canter co-founded in 2017.
The idea was to combine the various delivery apps onto a single OrderMark tablet. The device would allow restaurant kitchens to view incoming orders from Postmates, DoorDash, UberEats and others on one screen, and easily update menus from the same spot, too.

"When we started, we had no relationship with any of these companies," Canter says of the 50 or so online ordering platforms and point-of-sales companies that integrate with Ordermark. "And none of these companies wanted to be hardware businesses, anyway."
It was easy to see how Ordermark's system would be a win-win for restaurants and delivery platforms alike: driver wait-times were reduced along with order errors, while revenues increased.
And Ordermark seemed to have entered the online delivery market at just the right time. According to a report by Morgan Stanley, the total U.S. market for food delivery grew from $260 billion in 2017 (the year Ordermark launched), to $356 billion in 2019. Any company that could capture even a fraction of the market was poised for a windfall.
Then the pandemic hit.
Within a few weeks, the company went from adding about 300 new restaurants a month to their platform, to over 1,000 a month in March and April 2020. By then, 92% of restaurants' orders were coming from off-premise sales.
This explosion in growth, fueled by a once-in-a-century scenario, helped push Ordermark past $1 billion in sales in 2020 and sent a nascent service Ordermark had begun experimenting with into hyperdrive.
From Ordering and Delivery to Virtual Brands and Ghost Kitchens
Canter and his team launched Nextbite in late 2019, envisioning a platform that partners restaurants with virtual brands designed by Ordermark.
"The restaurant industry is in the midst of the ecommerce phase where restaurants must get creative by embracing technology and new sources of revenue generation to reach customers outside of their four walls," Canter said in an October statement after securing a $120 million Series C round of funding.
Through Nextbite, a restaurant essentially does gig work using their kitchen and staff to fulfill orders for virtual brands.
The brands are designed from scratch, Canter explains, by "looking at a lot of data of what's performing well in which markets and what time of day, based on what we know is going to deliver well, and based on what we know will be non-disruptive to restaurants' existing business."
So, say you're a Thai restaurant with a kitchen operating at only 75% capacity on weeknights, Nextbite might partner you with HotBox by Wiz Khalifa to pump out burgers and BBQ tofu in addition to your Thai menu. If all goes well, you have a new revenue stream—you keep 55% from each order you've filled, and the remaining 45% gets split between the delivery apps and Ordermark.

"A big chunk of that [45%] goes to the third-party delivery services," says Canter, "and we use some of our take to invest in the marketing of that brand so that we can continue to drive more gross sales for the restaurant."
But all this begs the question: is Ordermark solving a problem that Ordermark itself helped to create?
The restaurant industry was already in a fragile state before the pandemic. Food delivery apps and point-of-sales platforms have been devouring the razor-thin margins of small operators for the last few years now. Is Nextbite creating a cannibalistic cycle by propping up smaller restaurants' while simultaneously ensuring that their margins continue to shrink?
"It's an inevitability that dining occasions are moving off-premise," begins Zach Goldstein, founder and CEO of Thanx, a customer engagement platform.
Faced with that inevitability, many restaurants are rushing to adopt various platforms and technologies to capture whatever revenue they can from outside sales. The problem, Goldstein continues, "is that's all well and good in the medium term. But in the long term, if you have incubated a new class of restaurant [with virtual brands] that has taken on a disproportionate share of dining occasions, then we will see far fewer traditional restaurants able to survive."
Restaurants should be creating their own digital channels instead, Goldstein states.
"Every restaurant should be focused on, 'how am I building my first-party digital channels under a brand I own so that I gain the brand equity?'," he says. And the technology is there for even the smallest and least savvy players to do it, Goldstein adds. "The only proven model, in my opinion, for long-term sustainability as a restaurant is to own your own digital channels, to own your own brand or brands, and to own your customers directly so that you can talk to them."
It's a notion Canter pushes back on. He says Nextbite is plugging businesses into a national virtual restaurant marketing system.
"A mom-and-pop restaurant can't just go partner with George Lopez," he says. With the resources a small business has, "they're not going to be able to even get in the door with Wiz Khalifa to say, 'hey, let's collaborate and co-market a brand together'. But we're doing that for them, and turning it on for them, and driving all the demand for them, and basically paying them to make the food for this concept."
Investors seem to agree. SoftBank Investment Advisers, which led Ordermark's Series C raise, said in a statement that their firm was "excited to support [the company's] mission to help independent restaurants optimize online ordering and generate incremental revenue from under-utilized kitchens."
$120 million is a sizable sum of cash if neither Ordermark nor their big-name investors are looking for anything more than assist struggling mom-and-pops.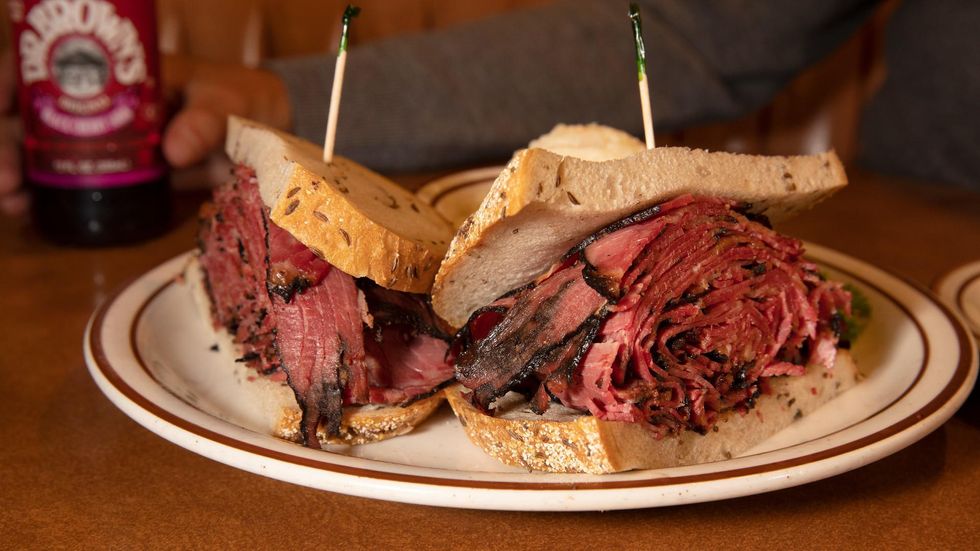 Canter's famous pastrami sandwich.Photo by Dan Tuffs
Still, Nextbite has already helped save certain restaurants during the pandemic. "It's given me a way to hire some of my staff back, get a stream of revenue, and leverage the fact that I have a kitchen and a health permit and all that, when previously I wasn't able to make any money," says Mitch Edelson, owner and operator of Jewel's Catch One in Los Angeles.

Since the city of Los Angeles mandates an establishment with a liquor license to also serve food, Nextbite has helped Catch One turn the burden of a nightclub's kitchen into a profitable proposition. Yet, Edelson is aware that the platform is something of a double-edged sword for operators. He says that bars, music venues, and restaurants should adopt the technology "before their neighbors do and they kind of lose out on opportunity."
Xandre Borghetti, co-owner and operator of Nossa LA, is even more skeptical. As he sees it, Nextbite definitely could be a band-aid for a one, two, six-month period, he says, "but at some point, it's not going to last. And then you're gonna be back to where you were, probably worse," because you've been distracted from your core business by an outside concept.
"You want to be investing in the people that you have hired to get better at your own business," Borghetti notes. "This it's kind of a distraction, and not really worth it. Especially during this time when it's pretty difficult to hire people."
It's a sentiment Jesse Gomez of restaurants YXTA and Mercado echoes. As the owner/operator of two concepts and multiple locations, "why would I want to invest energy into a concept that isn't my own?" Gomez asks. "And what if one of those outside concepts should take off?"
So, does integrating a Nextbite brand into a kitchen distract small owner/operators and potentially push them into a losing cycle of chasing revenue streams from competing virtual brands whose recipes and IP they don't own?
"Absolutely not," says Canter. "We're not in the business of competing with restaurants, we're rather enabling restaurants to do more with their existing operations." All Nextbite brands are designed specifically to be non-disruptive to the restaurants they're partnering with. Canter says the first question Ordermark asks a potential fulfillment partner is "can you handle an extra 10 or 20 online orders a day in your restaurant? If the answer's no, then why would you sign up to throttle extra orders in your kitchen if you're already at full capacity?
For those struggling to bring in revenue, Ordermark has positioned itself as a life-line in a time of flux — even if it means trimming their margins and feeding concepts that aren't their own.
The rise of delivery apps and the pandemic shutdowns have left the restaurant industry irrevocably changed. But will off-premise orders remain at 2020 highs, or will diners clamor back into seats desperate for face-to-face interaction? The continued growth in revenue among the various ordering platforms suggests delivery is here to stay. Meanwhile virtual concepts and ghost kitchens will have to prove that they're not as ephemeral as their names suggest.
From Your Site Articles
Related Articles Around the Web