Bespoke Financial Wants To Be More Than Just a Lender. It Wants To Be Stripe for Cannabis.
David Shultz
David Shultz is a freelance writer who lives in Santa Barbara, California. His writing has appeared in The Atlantic, Outside and Nautilus, among other publications.
02:24 PM | May 05, 2021
George Mancheril has a habit of fidgeting with his wedding band while talking at warp speed about debt capital markets. The effect is more evocative of Wall Street uppers than Californian cannabis, but looks can be deceiving.
True, Mancheril cut his teeth back in New York, working in fixed income trading at Goldman Sachs and structured credit at Guggenheim Partners. But he's been a Santa Monica resident for the last eight years, and now, as the 35-year-old CEO of Bespoke Financial, he's bringing his Wall Street expertise to the cannabis industry.
---
Especially in the beginning, the core philosophy behind Bespoke Financial was simple: Like any consumer product industry, cannabis companies need to borrow money. They need to buy sugar for edibles. They need to buy plastic packaging materials from China — in bulk and in advance — to wrap their products. They need office supplies. For any of this, companies need short-term loans.
Photo by Richard T on Unsplash
Even before COVID, equity investors were retreating from cannabis: From 2018 to 2019 equity and debt capital raised declined from $14.2 billion to $11.7 billion. Venture startup money was starting to run dry. The pandemic only created more market volatility, which in turn made it even more difficult for cannabis companies to raise capital. At a time when everybody needed loans, lenders were scarce.

"People compare it to alcohol, tobacco, pharmaceuticals. If you look at any one of those industries, they rely on functioning debt capital markets," said Mancheril.
Paul Seaborn, an assistant professor of commerce at University of Virginia, agrees that debt capital markets are essential for mature consumer products industries, but he also thinks cannabis is going to stay weird for a long time yet.
"Every month, every year the industry is becoming more normal, but that doesn't mean that it's gone mainstream by any means," said Seaborn. "There's going to be a need for companies like this one who specialize in cannabis."
This isn't a novel concept, but servicing the cannabis comes with a unique set of challenges. For one, despite being "fully legal" in 11 states, weed is still illegal under federal law, meaning the Federal Deposit Insurance Corporation (FDIC) cannot insure the banks on loans to marijuana companies. Cannabis laws also vary wildly by state and are in constant flux.
"Dealing with an industry like cannabis, you run into every single issue—things that would be comical in any other industry," said Mancheril. "If this was easy, everyone would be doing it. It's the difficulties and the headaches that create the opportunity in front of us today."
Bespoke CEO George Mancheril
Lending to the nascent cannabis industry has been Bespoke's bread and butter since it launched in June of 2019, but the company also has much larger fintech aspirations. In April, Bespoke raised $8 million in Series A funding to expand a broader tech platform built on top of its underwriting model. A sort of Stripe-but-for-cannabis, the software aims to connect with banking systems, point of sales systems, compliance platforms and accounting packages like QuickBooks.
In combination with a suite of lending options, Bespoke allows cannabis companies more flexibility in how they order, invoice, borrow and pay — and because they don't actually handle marijuana, they're only considered a cannabis-adjacent company. This distinction lets them facilitate payments on their platform while avoiding sky-high transactional fees that banks and credit unions charge to cannabis companies to cover the higher compliance and disclosure requirements associated with the industry.
"A cannabis company looking to pay their vendor via ACH (an automated clearing house that coordinates money transfers) may have to pay 0.5% to 1% per ACH, which can add up quickly," said Mancheril. "Sending or receiving an ACH costs us 10 cents." The concept behind the platform is based on the ProducePay software model, which was created in 2014 by Mancheril's Bespoke co-founders, Ben Dusastre and Pablo Borquez, to provide a fintech platform for farmers. Now they've set their sights on a new crop.
The movement of money through the cannabis sector has historically been extremely opaque due to its forced reliance on cash, but as more and more companies are onboarded, Bespoke also gains a clearer understanding into the industry's cashflow. This allows them to refine their underwriting model even further and also identify new business needs in the industry that might be served with the platform.
But what happens if weed becomes federally legalized? Mancheril admits that the prospect could certainly introduce more competition into the lending landscape, but ultimately he believes legalization would be a net benefit to Bespoke. Mancheril said legalization would entice new investors into the space as well.
"You're going to have institutional capital looking to deploy 100, 200, 300 million dollars at a clip to the cannabis sector," he said. "They can either do the work themselves and try to underwrite these companies and try to understand the nuances of compliance, or you can work with someone like Bespoke."
Seaborn agrees that expertise in such a uniquely challenging landscape will likely take time to develop. "It would be very hard for someone who just does generic debt lending to pick up information from one of these cannabis companies and know if this is going to be a safe lending situation," he said.
Ultimately the success of Bespoke will likely mirror the success of the industry at large, but that's what drew Mancheril to the industry in the first place.
"I believe in the industry, and I believe there's a core consumer base that will keep this a thriving market," he said. "There are great fundamentals and great growth projections."
Even though he still sounds like a New York finance guy, he does keep a weed vape pen on hand at all times. If he can find a few moments to relax, he'll spark up a bowl and brew a cup of chai. California appears to suit him just fine.
Editor's note: This story has been updated to clarify George Mancheril's previous roles.
David Shultz
David Shultz is a freelance writer who lives in Santa Barbara, California. His writing has appeared in The Atlantic, Outside and Nautilus, among other publications.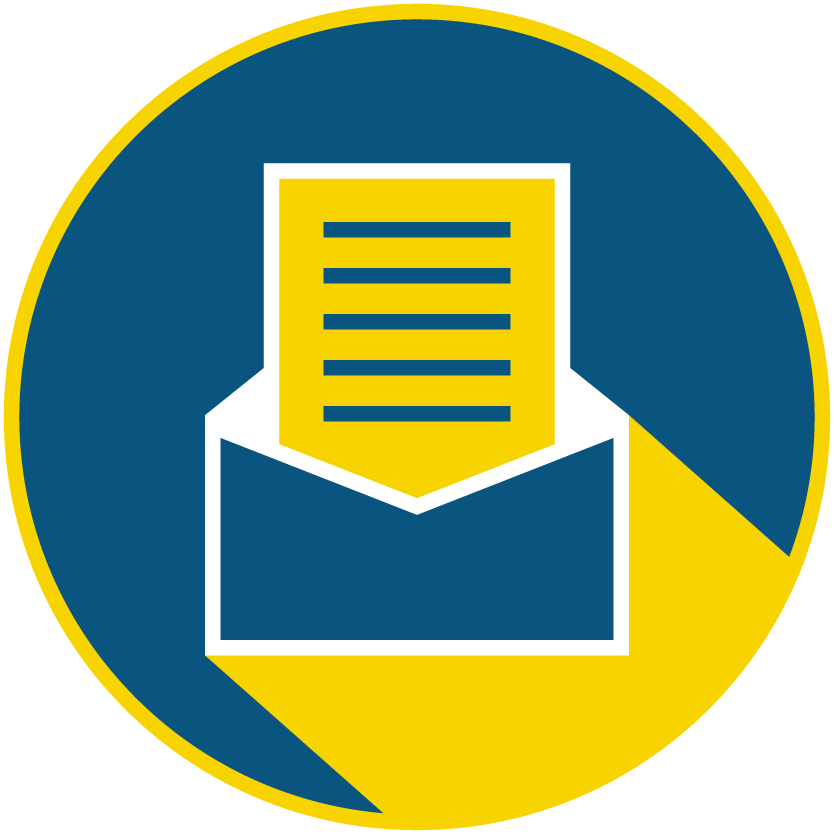 Subscribe to our newsletter to catch every headline.
05:00 AM | November 30, 2021
Behind Her Empirre
Dr. Mary Pardee has made gut health her life's work, leading her to found Modrn Med, a telemedicine and virtual wellness company based in Sherman Oaks.
And it was her own personal experience with intestinal issues that led her to become the kind of doctor that wouldn't tell her patients that "there's nothing else we can do," she told the Behind Her Empire podcast this week.

"I wanted to be the doctor that was nurturing, that gave alternatives and that really had an honest discussion about how mental health affects your gut health," she said. "So this has kind of been my journey, but is just in my own personal healing story to become the doctor that I didn't have."

As a doctor who specializes in integrative gastroenterology, hormones and gut-brain health, Dr. Pardee sees how stress impacts the gut health — and by extension, the overall health — of CEOs, moms, homeschool teachers and women in other high-stress environments.
"So you can see if you're in a period of chronic stress, which most people are, that you may not have a good libido, you definitely may not want to go to the bathroom because your digestive system is shut off," she says.
In this episode, Dr. Pardee also delves into the impact that gut health has on hormones, mental health and physical health and the importance of prioritizing self-care.
Hear more of the Behind Her Empire podcast. Subscribe on Stitcher, Apple Podcasts, Spotify, iHeart Radio or wherever you get your podcasts.
dot.LA Audience Engagement Editor Luis Gomez contributed to this post.
From Your Site Articles
Related Articles Around the Web
Yasmin Nouri
Yasmin is the host of the "Behind Her Empire" podcast, focused on highlighting self-made women leaders and entrepreneurs and how they tackle their career, money, family and life.
Each episode covers their unique hero's journey and what it really takes to build an empire with key lessons learned along the way. The goal of the series is to empower you to see what's possible & inspire you to create financial freedom in your own life.
04:00 AM | October 29, 2021
Pejman Nozad, a founding managing partner at Pear VC, joins this episode of LA Venture to discuss Pear VC's current initiatives, including its accelerator and fellowships. He's seen as one of the most successful angel investors in the area, and for good reason: he has made more than 300 investments in his lifetime.
"I'm a child of revolution and war and difficult times," said Nozad of his upbringing in Iran during the revolution.
Nozad went to college before dropping out. That's when his brother told him about his dream to go to America. After his brother was denied a visa multiple times, Nozad went himself to the embassy and got lucky; the woman in charge of the process liked him enough to approve him.
"When you're in [your] early twenties, you don't analyze much of the future. And then your risk-takers. I came to America in 1992 with $700 and I didn't speak any word of English," said Nozad.
Nozad went from working at a carwash, then a yogurt shop, to a (now famous) Persian rug store in Palo Alto. Many of his clients happened to be CEOs and venture capitalists; Nozad wanted to be part of that community.
"I was very lucky because I had access to people who normally nobody can see them, but I was hanging out with them at Sunday barbecues while selling carpets," said Nozad.
In his early days as an investor, Nozad bet on companies that included Dropbox and DoorDash. He said he took inspiration as a venture capitalist in lessons he learned from his time playing professional soccer in Iran.
"In soccer, you can score minute one, or you can score at minute 90. Both of them [are] one goal and you can win the game. So, when you go to fundraise, don't get disappointed if you hear a lot of nos, because the yes could be the last meeting after the whole two months," he said.
Want to hear more L.A. Venture? Listen on Apple Podcasts, Stitcher, Spotify or wherever you get your podcasts.
dot.LA Engagement Intern Joshua Letona contributed to this post.
From Your Site Articles
Related Articles Around the Web
Minnie Ingersoll
Minnie Ingersoll is a partner at TenOneTen and host of the LA Venture podcast. Prior to TenOneTen, Minnie was the COO and co-founder of $100M+ Shift.com, an online marketplace for used cars. Minnie started her career as an early product manager at Google. Minnie studied Computer Science at Stanford and has an MBA from HBS. She recently moved back to L.A. after 20+ years in the Bay Area and is excited to be a part of the growing tech ecosystem of Southern California. In her space time, Minnie surfs baby waves and raises baby people.