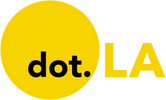 Get in the KNOW  
  on LA Startups & Tech  
X
Photo provided by UTA
Why Talent Agency UTA Is Going Big on NFTs
Christian Hetrick
Christian Hetrick is dot.LA's Entertainment Tech Reporter. He was formerly a business reporter for the Philadelphia Inquirer and reported on New Jersey politics for the Observer and the Press of Atlantic City.
06:00 AM | May 11, 2022
If you need more proof that NFTs have officially invaded Hollywood, look no further than United Talent Agency's client roster.
The Beverly Hills-based talent agency recently signed Deadfellaz, an NFT collection of 10,000 zombie portraits. UTA counts Larva Labs, the creators behind the CryptoPunks NFT project, as a client, too. Even Coinbase, the publicly traded cryptocurrency exchange, is now part of UTA's portfolio.
The agency's foray into the crypto world shouldn't come as a big surprise. Digital artists are selling NFTs, or non-fungible tokens, for sky-high prices. NFT exchanges like NBA Top Shot have attracted large fan bases willing to shell out money for digital collectibles. And entertainment companies in the music, film and gaming industries have been quick to venture into NFTs—even if there's still plenty of skepticism about the digital assets.
---
"At first, my instinct was that this would be disruptive of things like art," Lesley Silverman, UTA's head of Web3 and a former fine art agent, told dot.LA. "We as an agency quickly realized that there would be similar innovation around the way we think about the broader media landscape, and that NFTs, and Web3 more broadly, would impact all of them."
Silverman was the first full-time digital assets agent at UTA, which claims to be the first major talent agency to launch a dedicated Web3 practice. Other Hollywood talent agencies have since entered the fray—including rival WME, which recently signed a pair of Bored Ape NFTs.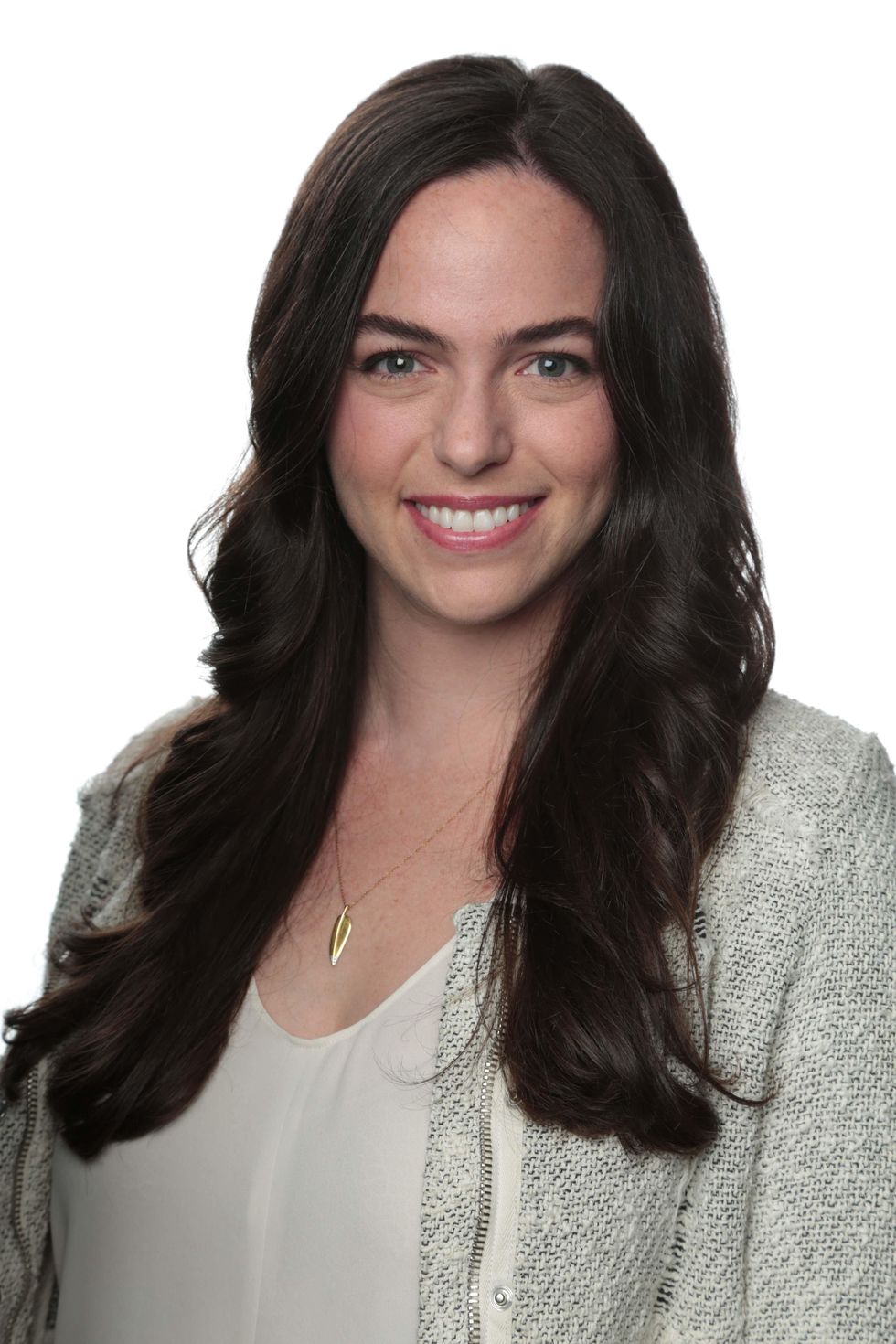 Lesley Silverman, UTA's head of Web3.
Provided by UTA
Initially, UTA aimed to help its existing clients navigate the Web3 world and launch NFT projects, such as a collaboration between Oscar-winning film score composer Hans Zimmer and NFT artist ThankYouX. But the agency soon realized that crypto is blooding a new generation of creators, founders and influencers who could use representation, Silverman said. Her team now helps clients like Deadfellaz secure brand partnerships, merchandising deals and live events—just like how UTA helps build the careers of actors, musicians and other entertainers.
"Our role is really to sit at the intersection of our clients and the things that may seem out of reach," she said. "Their big ideas, their exciting plans—and the folks who they want to be connected to in order to carry those plans out."
UTA has four people across the agency who work closely within the Web3 space, with plans to grow the Web3 group in the coming months. The group has facilitated more than 30 NFT drops, partnerships and other initiatives since launching in early 2021, according to the agency. The division has also worked to build a diverse talent roster, adding female-led projects and creators of color, Silverman said.
With the Web3 landscape constantly evolving, UTA will "remain nimble" when it comes to its NFT strategy, Silverman noted. One approach that's currently resonating with fans is tying digital assets to real-world goods and experiences; indeed, the agency brokered a deal last month that will let Deadfellaz NFT holders create custom Gilson skis or snowboards depicting their own NFT artwork.

"It's measurable that consumers want those things, and we are certainly not going to take that information lightly," Silverman said. "Those are two areas that we will definitely look to expand and advise our clients to pursue."
UTA recently commissioned a survey which found that while only 6% of U.S. consumers aged 16-to-54 have owned an NFT, about 38% want to own one in the future. Though the study's results were bullish about the Web3 space overall, they did identify some obstacles; for instance, many consumers remain concerned about crypto scams and market volatility, or simply don't know how to buy an NFT or what to do with one.
If the crypto industry can reduce those friction points, Silverman believes more consumers will flock to digital assets.
"All of that will lead to just more and more consumers entering into the space and equating digital ownership with how they interact socially, how they participate in communities and how they participate in fandom," she said.
Christian Hetrick
Christian Hetrick is dot.LA's Entertainment Tech Reporter. He was formerly a business reporter for the Philadelphia Inquirer and reported on New Jersey politics for the Observer and the Press of Atlantic City.
Samson Amore
According to a Forbes report last April, both the viewership and dollars behind women's sports at a collegiate and professional level are growing.
In 2022, the first 32 games of the NCAA tournament had record attendance levels, breaking records set back in 2004, and largely driven by the new and rapidly growing women's NCAA tournament. WNBA openers this year saw a 21% spike in attendance, with some teams including the LA Sparks reporting triple-digit ticket sales growth, about 121% over 2022's total. In 2023, the average size of an LA Sparks crowd swelled to 10,396 people, up from 4,701 people.
Women make up half the population, but "also 50% of the folks that are walking into the stadium at Dodger Stadium, or your NFL fans are just about 50% women," noted Erin Storck, a panelist and senior analyst at Los Angeles-based Elysian Park Ventures.
Storck added that in heterosexual households, women generally manage most of the family's money, giving them huge purchasing power, a potential advantage for female-run leagues. "There's an untapped revenue opportunity," she noted.
In the soccer world, Los Angeles-based women's soccer team Angel City FC has put in the work to become a household name, not just in LA County but across the nation. At an LA Tech Week panel hosted by Athlete Strategies about investing in sports, Angel City head of strategy and chief of staff Kari Fleischauer said that years before launching the women's National Women's Soccer League team, Angel City FC was pounding the pavement letting people know about the excitement ladies soccer can bring. She noted community is key, and that fostering a sense of engagement and safety at the team's home venue, BMO stadium (formerly Banc of California Stadium), is one reason fans keep coming back.
Adding free metro rides to BMO stadium and private rooms for nursing fans to breastfeed or fans on the spectrum to avoid sensory overload, were just some of the ways ACFC tried to include its community in the concept of its stadium, Fleischauer said. She noted, though, that roughly 46% of Angel City fans are "straight white dudes hanging out with their bros."
"Particularly [on] the woman's side, I'd like to think we do a better job of making sure that there's spaces for everyone," Fleischauer told the audience. "One thing we realize is accessibility is a huge thing."
Samson Amore
Samson Amore is a reporter for dot.LA. He holds a degree in journalism from Emerson College. Send tips or pitches to samsonamore@dot.la and find him on Twitter @Samsonamore.
https://twitter.com/samsonamore
samsonamore@dot.la
03:49 PM | October 14, 2022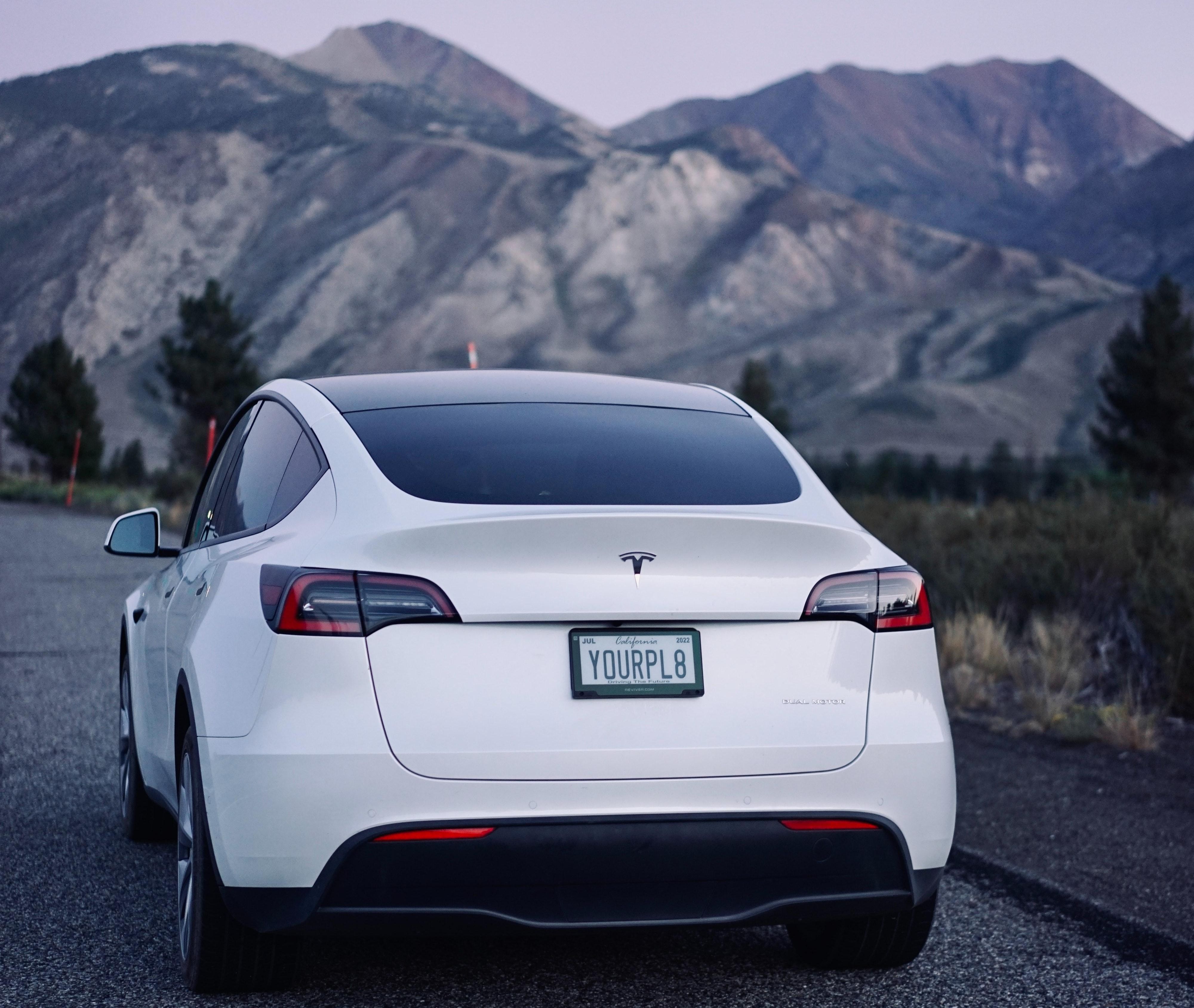 Thanks to a new bill passed on October 5, California drivers now have the choice to chuck their traditional metal license plates and replace them with digital ones.
The plates are referred to as "Rplate" and were developed by Sacramento-based Reviver. A news release on Reviver's website that accompanied the bill's passage states that there are "two device options enabling vehicle owners to connect their vehicle with a suite of services including in-app registration renewal, visual personalization, vehicle location services and security features such as easily reporting a vehicle as stolen."
Reviver Auto Current and Future CapabilitiesFrom Youtube
There are wired (connected to and powered by a vehicle's electrical system) and battery-powered options, and drivers can choose to pay for their plates monthly or annually. Four-year agreements for battery-powered plates begin at $19.95 a month or $215.40 yearly. Commercial vehicles will pay $275.40 each year for wired plates. A two-year agreement for wired plates costs $24.95 per month. Drivers can choose to install their plates, but on its website, Reviver offers professional installation for $150.

A pilot digital plate program was launched in 2018, and according to the Los Angeles Times, there were 175,000 participants. The new bill ensures all 27 million California drivers can elect to get a digital plate of their own.
California is the third state after Arizona and Michigan to offer digital plates to all drivers, while Texas currently only provides the digital option for commercial vehicles. In July 2022, Deseret News reported that Colorado might also offer the option. They have several advantages over the classic metal plates as well—as the L.A. Times notes, digital plates will streamline registration renewals and reduce time spent at the DMV. They also have light and dark modes, according to Reviver's website. Thanks to an accompanying app, they act as additional vehicle security, alerting drivers to unexpected vehicle movements and providing a method to report stolen vehicles.
As part of the new digital plate program, Reviver touts its products' connectivity, stating that in addition to Bluetooth capabilities, digital plates have "national 5G network connectivity and stability." But don't worry—the same plates purportedly protect owner privacy with cloud support and encrypted software updates.

5 Reasons to avoid the digital license plate | Ride TechFrom Youtube
After the Rplate pilot program was announced four years ago, some raised questions about just how good an idea digital plates might be. Reviver and others who support switching to digital emphasize personalization, efficient DMV operations and connectivity. However, a 2018 post published by Sophos's Naked Security blog pointed out that "the plates could be as susceptible to hacking as other wireless and IoT technologies," noting that everyday "objects – things like kettles, TVs, and baby monitors – are getting connected to the internet with elementary security flaws still in place."
To that end, a May 2018 syndicated New York Times news service article about digital plates quoted the Electronic Frontier Foundation (EFF), which warned that such a device could be a "'honeypot of data,' recording the drivers' trips to the grocery store, or to a protest, or to an abortion clinic."
For now, Rplates are another option in addition to old-fashioned metal, and many are likely to opt out due to cost alone. If you decide to go the digital route, however, it helps if you know what you could be getting yourself into.
Steve Huff
Steve Huff is an Editor and Reporter at dot.LA. Steve was previously managing editor for The Metaverse Post and before that deputy digital editor for Maxim magazine. He has written for Inside Hook, Observer and New York Mag. Steve is the author of two official tie-ins books for AMC's hit "Breaking Bad" prequel, "Better Call Saul." He's also a classically-trained tenor and has performed with opera companies and orchestras all over the Eastern U.S. He lives in the greater Boston metro area with his wife, educator Dr. Dana Huff.
steve@dot.la