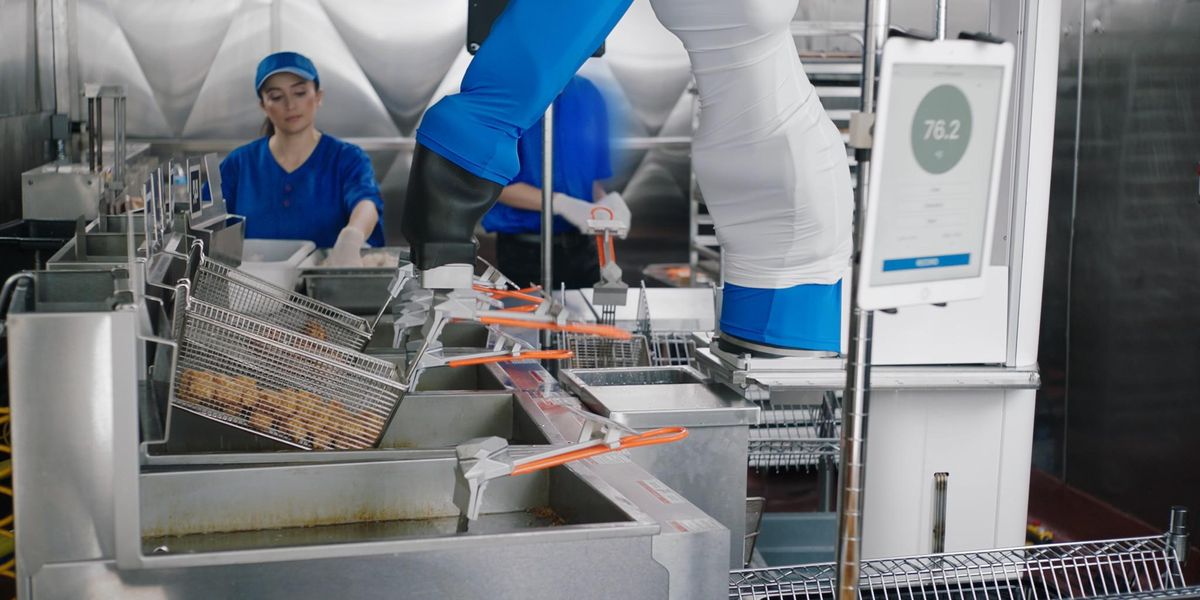 Image courtesy of Miso Robotics
This is the web version of dot.LA's daily newsletter. Sign up to get the latest news on Southern California's tech, startup and venture capital scene.
How much would you pay for a cheeseburger?
After all, the material cost of a burger is probably between $20 to $30, according to Josh Kopel, founder and president of the Los Angeles chapter of the California Restaurant Association.
That probably tracks. A few weeks ago, I went to the Port of L.A. in San Pedro and watched workers unload produce from South America off of massive cargo ships. It occurred to me that someone, at some point, would have to pay for the cost of growing that produce, shipping the produce, loading and unloading it through various distribution centers and—if that produce made its way to a restaurant—cooking and serving it to me.
"We don't charge what it costs," Kopel said of the food supply chain. "We charge what you're willing to pay."
As the world gradually emerges from the pandemic, everyone is still scratching their heads trying to find ways to solve "the restaurant problem." Tomorrow, I'm moderating a panel at the Curbivore conference in Downtown L.A., where I'll be chatting with Kopel, small business owners and startup founders looking for ways to keep the restaurant industry afloat.
It's been two years since the pandemic shuttered establishments across the U.S., and as restaurant tech reporter Kristen Hawley told me, delivery services like Uber Eats and DoorDash have pretty much solidified their place in the industry's infrastructure—effectively adding another link in the supply chain that someone has to pay for.
All the while, restaurants are still operating on razor-thin margins amid rising commodity prices and labor costs, bracing themselves for the possibility that another coronavirus variant could come along and shut them down again. Forget about profitability—the name of the game is survival.
You have to wonder if "the restaurant problem" is one that technology can even fix. Rather, it seems to depend on whether consumers and restaurants can radically change their outlook on the value of a burger. Kopel says restaurants don't want to be the first to drastically hike prices when they're barely clinging on—yet consumers have already decided they're willing to pay the cost of a sandwich just to get that sandwich delivered to them. So why can't restaurants band together and raise their prices to reflect the reality of the supply chain?
Kopel offers an analogy: Imagine two armies squaring off in battle, one with 500 soldiers in its ranks and the other 1,000 soldiers strong. "The 1,000 are obviously going to win, right? That matters very little to the people in the front row." — Keerthi Vedantam