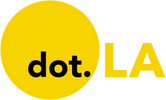 Get in the KNOW  
  on LA Startups & Tech  
X
Leigh Giangreco
Leigh Giangreco
Leigh Giangreco is a reporter covering culture, politics and news. Her work has appeared in outlets including The Washington Post, Politico and Washington City Paper.
On Wednesday, California Gov. Gavin Newsom signed into law a bill that targets Amazon's surveillance of warehouse employees. Earlier this month, another bill appeared on his desk, this one allowing restaurants to provide customers an itemized breakdown of the fees charged by delivery apps.

Both bills aim to take on Big Tech. And both were authored by Lorena Gonzalez.
The Democrat and assemblywoman from San Diego has emerged as one of the California legislature's fiercest critics of Silicon Valley's giants.
In 2019 she drafted Assembly Bill 5, which codified a state Supreme Court ruling reclassifying gig workers as employees. It also raised her profile. While Prop 22 overturned Assembly Bill 5, labor chalked up a victory last month after a California Superior Court judge ruled the ballot initiative unconstitutional.
All three bills threaten not only to change how these tech giants do business, but cut into their bottom line.
Gonzalez knows that tech companies feel victimized by her office. AB 286, her bill providing the itemized fee breakdown, is her latest salvo against them. The legislation would ensure delivery services pay the entire gratuity to their drivers, following a lawsuit alleging that DoorDash had stolen drivers' tips.
"We've been asked a lot, 'Why are you picking on us?'" she said. "But I just want people to remember that transparency in transactions is always good. We don't allow people to sell you something and not point out the taxes on it. We don't allow you to buy a car without knowing the add-in. So it's normal for us to look at transactions that have been kept secret, that keep the consumer from making educated decisions, we tackled that and that's what we're trying to do here."
Although a permanent cap on delivery fees failed to make it into the final version of AB 286, the bill still provides enforcement mechanisms to ensure workers receive their tips. It also allows the attorney general, city attorneys or district attorneys to pursue a civil court case, while another complementary bill says an employer can go to jail for stealing tips, Gonzalez told dot.LA.
"It's putting it in the penal code but it's also ensuring that adding into the discussion of what is a wage, it includes tips for independent contractors," she said. "So I think those bills together will make people think twice."
The bill Newsom just signed would require Amazon and other companies to reveal details of the quota systems they use to ramp up productivity in their warehouses.
At Amazon warehouses, workers have blamed the pressure to meet demands on unsafe working conditions and high injury rates. And a 2019 investigation by The Verge showed that Amazon had fired hundreds of workers at a single fulfillment center in one year for failing to meet productivity quotas.
For Gonzalez, a former labor leader who has turned her enemies' anti-union smears into badges of honor, her battle for gig workers' benefits follows over two decades of organizing. She unionized workers at Tri-City Medical Center in Oceanside, where her mother once worked long hours, and was banned from all Wal-Mart stores following a demonstration demanding higher pay.
Her latest fight temporarily sidelined her from the Capitol: she was diagnosed with breast cancer in early August and underwent a bilateral mastectomy weeks later, announcing on September 13 that she was cancer-free.
Her work as an assemblywoman has earned her both a national reputation as a progressive darling—and detractors within her state's business community, including Rachel Michelin, head of the California Retailers Association.
"She's been very vocal about who she's targeting, similar to what she did with AB 5," Michelin said. "She goes after a few companies but sets out this large net and it has unintended consequences."
Michelin who called the bill "overly broad": also took umbrage at Gonzalez's political style, noting that the assemblywoman prefers to take to social media—where she once tweeted "F*ck Elon Musk"—rather than come to the table with the state's business interests groups.
"She responded to some of our comments online through our digital campaign, but not directly to me or any of our coalition partners," Michelin said.
California Assemblyman Alex Lee, who represents the Silicon Valley area, co-authored the bill aimed at delivery fees with Gonzalez. The young politician has known her since his time as a legislative staffer in Sacramento and decided to team up with Gonzalez after he heard similar complaints from his restaurateur constituents about delivery apps.
A self-described "Gen Z-er," Lee not only takes little offense when Gonzalez pops off on Twitter, he applauds it.
"She's an absolute fierce champion for the working class," he said. "There are other politicians who see themselves as great dealmakers, Lorena's more like, 'How do I get the most for working people?'"
As a former gig worker himself, Lee said he knows how AB 5 revolutionized the tech industry for those who labor in what he describes as "new serfdom."
At the same time, he points to the impact the legislation made on his peers from college, many of whom worked in contracted positions at Google, Facebook and Apple. While their white-collar jobs offered a lucrative salary, the companies didn't offer full-time benefits.
"For our generation, organized labor is like a foreign concept now. Just getting money in the bank is so important that you'll forgo dental and health insurance," Lee said.
"That's why big things like AB 5 and what Lorena does are so important. We are in this race to the bottom and it's not just the stereotypical person who works in the factory, it's people who have white collar jobs in offices, they're all in the same boat and that's why her work is so profound."
After a long fight spearheaded by California tech workers and State Senator Connie Leyva, the California Legislature on Monday passed the "Silenced No More Act," which would expand workplace harassment protections for employees.
Senate Bill 331, which now heads to Governor Gavin Newsom's desk and will take effect next year if signed, would prevent the use of non-disparagement and non-disclosure clauses as part of a severance agreement following any workplace discrimination and harassment. The bill builds on an existing law also authored by Leyva and passed in the wake of the #MeToo movement that bans confidentiality agreements in cases of sexual harassment, discrimination and assault. That law, the Stand Together Against Non-Disclosures (STAND) Act, did not cover harassment related to racism, an issue that hit home for tech workers like Ifeoma Ozoma, one of the bill's co-sponsors.

A former public policy manager at Pinterest, Ozoma claims she was pushed out of the company in March 2020 and presented with a non-disclosure and non-disparagement agreement. She broke her NDA months later, alleging she and her Black colleagues faced racism and wage discrimination at Pinterest. She soon teamed up with Leyva, the California Employment Lawyers Association and Equal Rights Advocates to draft legislation that would cover all forms of discrimination and harassment, including racial claims.

"For me personally, I'm feeling the weight of all this because it's been a long year-and-a-half and I've worked really hard on this bill," Ozoma said, her voice cracking with emotion. "I'm more proud of it than anything else I've worked on, so I'm just really happy."

Mariko Yoshihara, legislative counsel and policy director at the California Employment Lawyers Association, told dot.LA Ozoma's story highlighted how discrimination and harassment often happen intersectionally.

"We have multiple identities and you often can't separate those different characteristics," Yoshihara said. "So for her to have an NDA that just covered race-based discrimination but she was free to talk about gender discrimination doesn't make sense because she was discriminated against because she was a Black woman, not just because she was Black."

If signed into law, the Silenced No More Act would protect workers negotiating settlements and severance following any workplace harassment. In effect, that means an employee who had signed a nondisparagement clause as a condition of a severance agreement can still speak up about unlawful conduct including harassment and discrimination, Yoshihara said.

The bill cleared passage in the State Assembly last week after the California Chamber of Commerce dropped its opposition to the bill. The business advocacy group had expressed concerns with language in the original legislation regarding the ability to keep confidential the amount of severance being offered, but those were assuaged with the amended version, according to Ashley Hoffman, policy advocate for the chamber.

Ozoma was especially sanguine about the prospect of similar legislation passing at the federal level.

"It's a pretty big first step to have 40 million people protected but as far as first steps go, I hope it lays the groundwork and provides sample text even for other states for an eventual federal bill," she said. "I believe California is a trend-setter with legislation because there are so many industries based in the state...if you can pass something with billion dollar opposition that would have waged opposition, there's no reason why you can't pass this everywhere."

The belief that female players aren't tokens in esports is still a radical one. Just as dominant women's teams in traditional sports like the U.S. women's national soccer team struggle with discrimination, women in esports face online harassment and sexism.
When esports giant Cloud9 launched the first all-women team in October 2020, to compete in Riot Games' "Valorant" tournaments, its members were no strangers to misogyny on the internet.
"It's definitely hard to be on the come up if you're a new player and you're female," said Melanie Capone, one of the women on the team. "There's a lot of harassment and definitely some discrimination either consciously or even unconsciously when it comes to tier two teams on who they should pick up."
Since July of that year, Capone, Annie Roberts, Jasmine Manankil, Alexis Guarrasi and Kat had competed on their own "Valorant" team, "MAJKL," and had just won a $50,000 tournament when several companies approached them to sign. But while some esports organizations offered the female players a paltry $500 a month, Cloud9 stood out with its offerings of coaches, salaries and a manager.
"They made it clear to us that we weren't going to be a token," said Kat, speaking to dot.LA in a Zoom alongside her teammates. "They really wanted us to accomplish what we wanted to accomplish and they were willing to give us the resources."
True to their word, Cloud9 has delivered the resources: coaches, managers and salaries (though the team declined to disclose their compensation). And the women of MAJKL, whose team has since been re-christened Cloud9 White, have held up their end of the deal too. In June, they nearly swept the all-women VCT Game Changers Series 2 tournament.
As the women of Cloud9 White rise up in the ranks, they're pushing back against an environment of toxic masculinity in the gaming world. Male players often level bigoted criticism at female players or argue they're not comfortable playing with a girl, the team told dot.LA. And within the gaming workforce, women have contended with blatant sexual harassment. Last month, the California Department of Fair Employment and Housing sued Activision Blizzard, the maker of "World of Warcraft" and "Diablo," for sexual harassment, low pay and retaliation against their female employees.

The members of Cloud9's all-women esports team, Cloud9 White.
Since Cloud9 White is well-known in the esports world, its team is somewhat shielded from that provocation during their games. Over the last year, they've proven their mettle against all-male teams. Cloud9 White defeated the pro-squad Renegades in January, marking a huge upset and a turning point in the conversation surrounding women in esports. Those surprising victories are the products of daily scrimmages followed by hours of video reviews, Roberts said.

"The pro community in general has a pretty positive perspective on us," Roberts said, adding that criticism more often comes from outside. "It's people who are not connected to us, it's redditors or people on Twitter, people who are really disconnected from the scene."
That collegial behavior toward Cloud9 White's team has changed when its members go on their alternative accounts, Capone added. When that happens, they either report the harassment in the game publisher Riot's DMs or through a report functionality in the game itself.
"Riot has been a really good developer because they're very hands on at tackling this issue, while other developers like Valve notably from CS Go ["Counter-Strike: Global Offensive"] will kind of ignore it and the report functionality to report in these games doesn't work," Capone said. "But with Riot they do seem to cut down and make it a more inclusive space for everyone involved."
The team has seen firsthand how sexism in esports has spawned from the narrative that women can't compete in traditional sports. Kat argues that there are fewer women in the scene not because they don't have the skills but because they aren't given the time to develop them, and are pushed out before they can rise in the ranks. When Guarrasi first started playing Counter Strike, she said there were only a handful of women competing at a high level. If Guarrasi joined a first-person shooter team and they lost, her male teammates would assume it was because they had a woman.
"Teams like us change that narrative and make it: 'maybe we have a better chance because we have a girl on our team or that gender means nothing in this game.'"
Even the presumption that trans women should not be allowed to compete on a women's team has migrated from traditional sports to esports, according to Roberts, who identifies as trans.
"Whenever I'm not performing well, nobody really cares but the second I start performing well is when people start saying it's unfair for me," Roberts said. "The criticism still carries over, I feel like it's going to carry over. No matter what I'm doing it's always going to be controversial."
Though an all-women team is a novel concept, its members are ecstatic that they can freely identify as female gamers. That wasn't the case when its members were in high school and middle school, when they had to hide their secret identity for fear that their classmates might shun them if they found out they loved gaming. When asked about how they got into esports, Capone and her teammates collectively realized it wasn't an open discussion when they were younger.
"When I look back, it was like a secret," Capone said.
In middle school, Manankil's peers had no clue she was playing CS GO for almost 6 hours a day. When Roberts was in high school, she was terrified to tell her girlfriend that she loved gaming and built her own PC. Capone remembered that she kept her gaming a secret after a popular girl at her high school was ridiculed for playing "World of Warcraft."
"I kind of sleep on the fact that it's pretty freeing to actually live our lives like this and embrace this part of ourselves," Capone said. "It's our core identity now, that we are the pioneering team in esports that are pushing the boundaries of what it means to be a girl that plays at a high level. It's very freeing to embrace that part of ourselves because in the past it was kind of suppressed."
Even after chalking up all the wins over the past few months, the team said they're still looking at a long road ahead. Most of Cloud9 White is fresh out of college or high school, but they have their sights set on competing at the highest levels of play.
"I'm in high school going into my senior year," Manankil said. "I'm pretty happy where I'm at right now, I'm sure a lot of things will happen in the future for me."