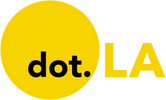 Get in the KNOW
on LA Startups & Tech
X
Sam Blake
Sam primarily covers entertainment and media for dot.LA. Previously he was Marjorie Deane Fellow at The Economist, where he wrote for the business and finance sections of the print edition. He has also worked at the XPRIZE Foundation, U.S. Government Accountability Office, KCRW, and MLB Advanced Media (now Disney Streaming Services). He holds an MBA from UCLA Anderson, an MPP from UCLA Luskin and a BA in History from University of Michigan. Email him at samblake@dot.LA and find him on Twitter @hisamblake
Fresh off of closing a $50 million round that valued the company at $300 million, Triller – headquartered in L.A. and with offices in New York, London and Paris – is now seeking $250 million at a valuation of $1.25 billion, according to executive chairman Bobby Sarnevesht. The short-form, user-generated video sharing app's momentum has picked up lately thanks to increased usage during the pandemic and the troubles of TikTok.

---
"The numbers look crazy recently," said Anis Uzzaman, chief executive of Pegasus Tech Ventures, which invested several million dollars in the $50 million round. Those numbers include 120 million total downloads and 60 million monthly active users, Sarnevesht told dot.LA.
Triller's user count is now close to what Musical.ly's (now TikTok) was back when it was acquired by Chinese conglomerate ByteDance in 2017, and as TikTok comes under more regulatory scrutiny, Uzzaman predicts that Triller will become "the American TikTok."
How Could It Get There?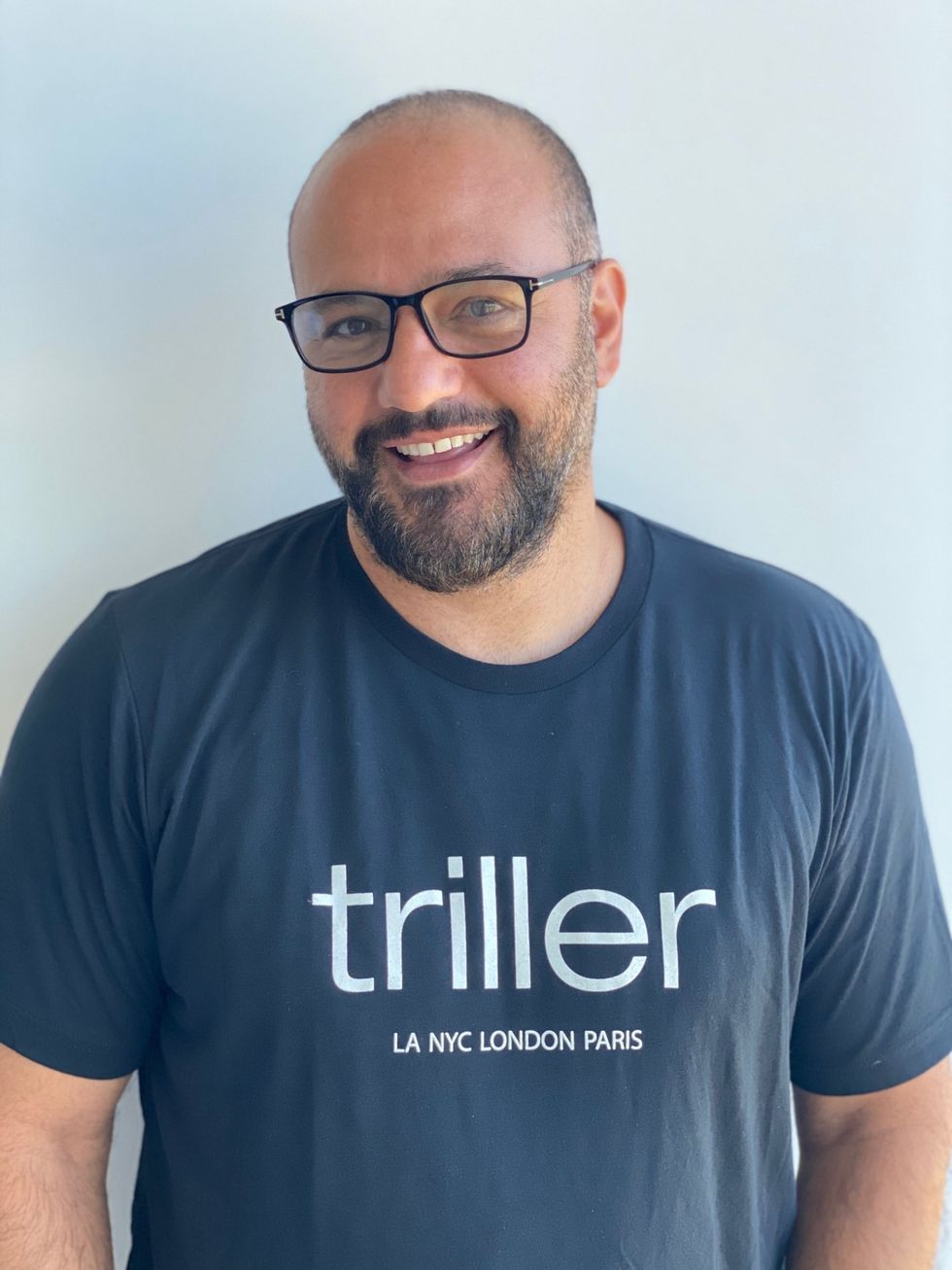 Triller executive chairman Bobby Sarnevesht.
One clue lies in India. When Narendra Modi banned TikTok and 58 other Chinese apps in June amid escalating military tensions between the two countries, Triller's usage "went through the roof," Sarnevesht said. In early July, Triller CEO Mike Lu wrote that his company had become the top iOS app in India "without spending a dime."
"We're seeing (Indian) users say they prefer Triller to TikTok, but just didn't know about it," Sarnevesht said.
To Uzzaman, Triller's ability to handle the surge of Indian users proved the strength of the platform's underlying technology. "I'm sure many other platforms would have choked with the new volume of clients," he said. With the "possibility of the same thing happening in the U.S.," Uzzaman feels confident that Triller would be ready for another upswing.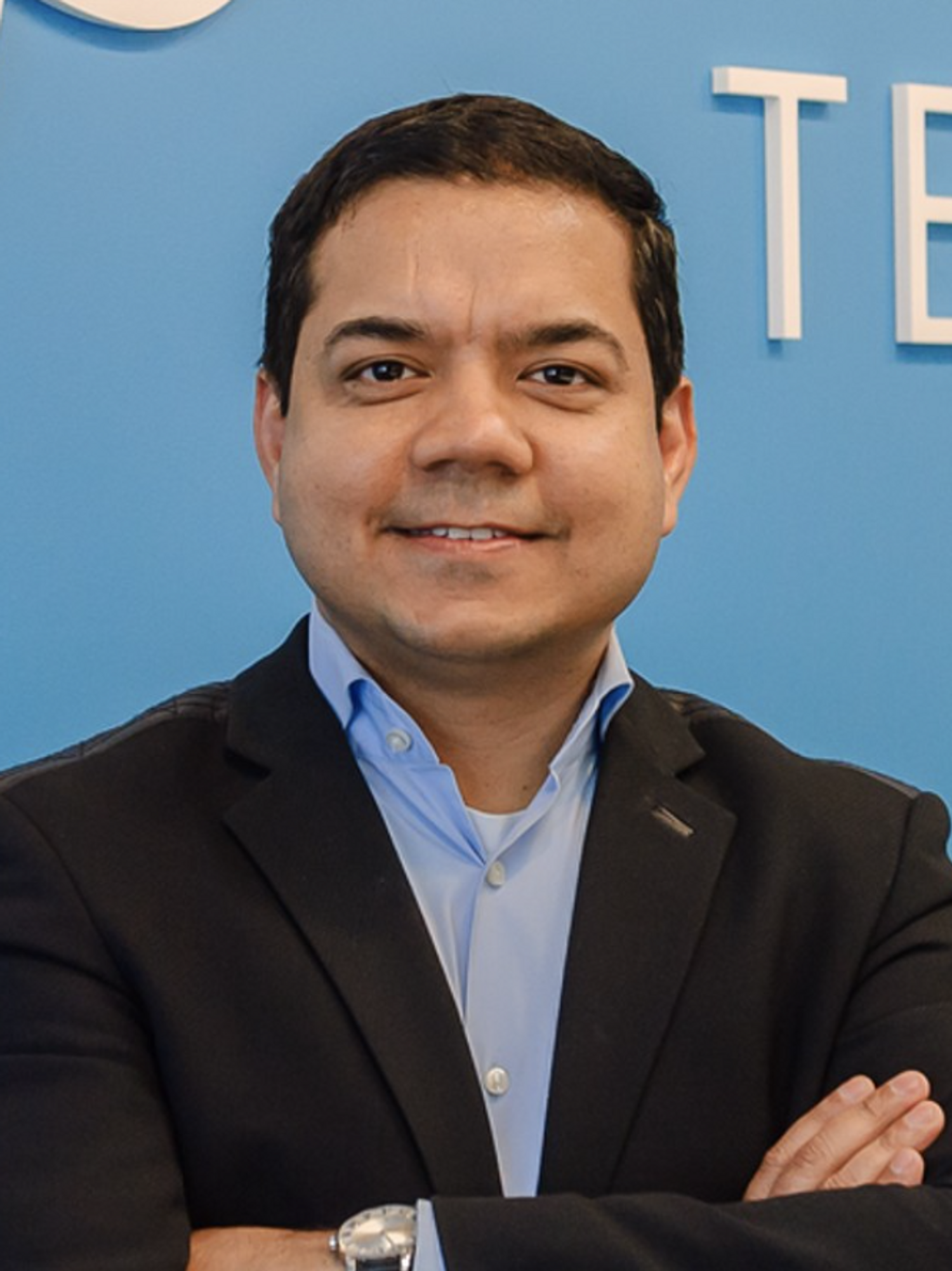 Pegasus Tech Ventures chief executive Anis Uzzaman
Anis Uzzaman
TikTok, which is reportedly the subject of preliminary discussions for a sell-off, has a big head start. According to analytics firm SensorTower, it has been downloaded over 2 billion times. TikTok's global user count is estimated at over 800 million. And a recent Reuters piece pegged its valuation around $50 billion.
If TikTok is banned in the U.S. that would obviously put Triller in a place to pick up some ground. Four factors stand out that could shift the balance in Triller's favor.
Privacy & Security
The government isn't the only one concerned about privacy and security concerns, Uzzaman said.
"The market is getting more concerned about security and privacy," he said. "People are getting more vocal." Having Triller's teams based in "the top democracies in the world...definitely makes a huge difference."
Sarnevesht emphasized that Triller "treat(s) the face as an object – we don't map the face. Data is secure. We don't track geo-locations on where users are."
Concerns around whether TikTok shares data with the Chinese government, meanwhile, have been well documented.


Music First, Social Second
"Our business is music. It's in our DNA," said Sarnevesht. Uzzaman said this confers two key advantages.
One is Triller's product mix. Uzzaman pointed to Triller's "Step Up Challenge," a music battle where competitors can win prizes, and the TrillerFest virtual music festival, which attracted over 5 million viewers and participants this April.
"We have a music-centric, music-first app that has amazing creator tools," Sarnevesht said. "Amazing events. Concert series coming out in different locations and different genres. It's a very different destination for content users and producers and watchers."
That musical foundation has lately sprouted other kinds of content. "We're starting to see a tremendous influx of content…(like) cooking, practical jokes, and gaming," Sarnevesht added.
Another advantage to being music-first, Uzzaman said, is that musical stars like posting on the app. "Alicia Keys, Cardi B, Marshmello: they're regularly posting music videos in the app – we've never seen that in TikTok," he said. "Regular people can create music videos and have people watch them right next to Eminem…(It makes) people feel like they're celebrities."
"I think artists appreciate the organicness of Triller," Sarnevesht added.
Partnerships
In line with Triller's music origins, it has long-term deals with the big three music labels and numerous music publishers. This enables Triller users to include songs from those rights holders' extensive catalogs without having to worry about copyright issues.
"What differentiates Triller is we've always had music licenses in place," said Sarnevesht. "It gives artists a platform to have their content in a place where it's not being stolen."
Conversely, TikTok has mostly operated via short-term deals with labels and publishers. It does, however, have a long-term deal with Believe, a big independent music company, and it recently forged an agreement with the National Music Publishers' Association. NMPA's President and CEO David Israelite isn't done negotiating; he posted a warning earlier this week on his Instagram that Triller should 'watch out,' later elaborating that the company "must legitimize its business by properly licensing all music on its platform."
Triller also has partnerships with Spotify and Apple Music. Jack Warning of Pegasus Ventures said these help boost user engagement. If a Triller user likes a song on the app, for instance, they can add it to a Spotify or Apple Music playlist. And users can pull songs from Spotify and Apple Music into Triller to make videos.
But "the biggest partnership that really got our attention," Uzzaman said, "was with Billboard." Alongside charts like the Billboard Hot 100, it has begun publishing weekly charts of top songs from the Triller app.
Technology
There is "more technology behind (Triller) than people understand," said Uzzaman, who likened Triller to the earlier days of Google, when it was chasing the heels of Yahoo. He pointed to Triller's AI tools for editing videos, and protocols for helping brands advertise on the platform.
Among other features, Sarnevesht pointed to new, "game-changing" recommendation algorithms, and highlighted how Triller's 2019 acquisition of UK-based MashTraxx came with "13 employees, 11 Ph.D's, all specializing in AI. One of them wrote a thesis on recommendation engines and AI in the short-form video space."
TikTok has no shortage of technology, which it has recently begun to share more openly. But it is currently being sued by Triller for patent infringement, and potentially for antitrust as well.
TikTok has highlighted its relationships with creators as a competitive advantage, which it is hoping to entrench with its recently announced creator fund. But reports have indicated that TikTok creators are beginning to look elsewhere, including to Triller.
Meanwhile, as Facebook builds its own TikTok competitor on Instagram called Reels, it has reportedly offered big deals to entice TikTokkers to defect. TikTok CEO Kevin Mayer has called Reels a copycat product, and pointed out that Facebook's previous "copycat Lasso failed quickly."
"The same thing can happen for Reels," noted Uzzaman. "Until they are playing in the market, there is no guarantee...Triller is already far ahead of anyone else in the U.S. market."
---
Sam Blake primarily covers entertainment and media for dot.LA. Find him on Twitter @hisamblake and email him at samblake@dot.LA

Sam Blake
Sam primarily covers entertainment and media for dot.LA. Previously he was Marjorie Deane Fellow at The Economist, where he wrote for the business and finance sections of the print edition. He has also worked at the XPRIZE Foundation, U.S. Government Accountability Office, KCRW, and MLB Advanced Media (now Disney Streaming Services). He holds an MBA from UCLA Anderson, an MPP from UCLA Luskin and a BA in History from University of Michigan. Email him at samblake@dot.LA and find him on Twitter @hisamblake
https://twitter.com/hisamblake
samblake@dot.la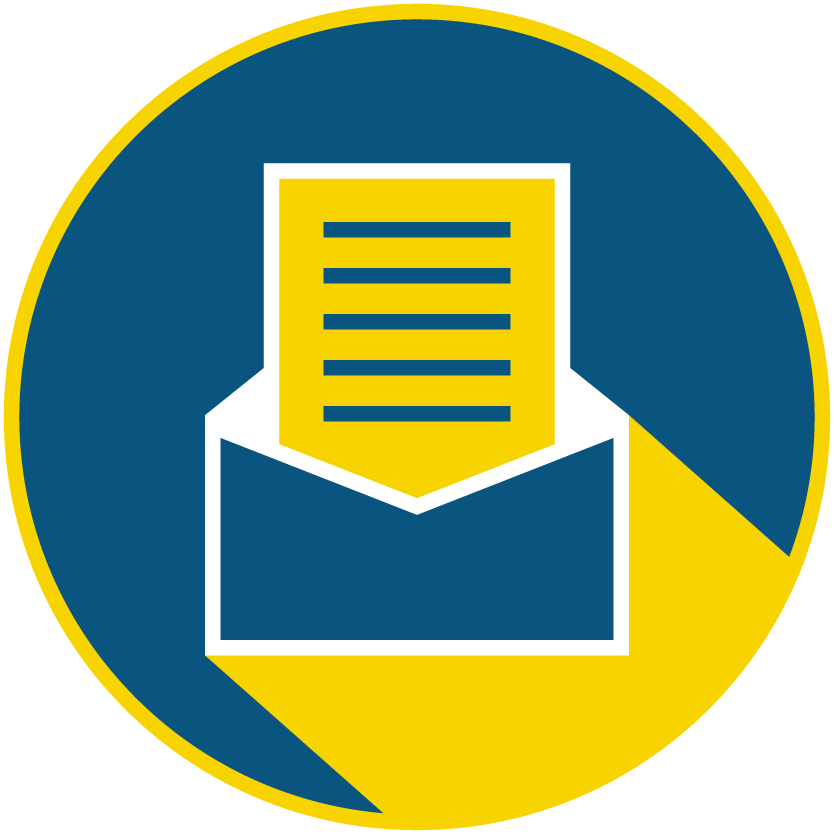 Subscribe to our newsletter to catch every headline.
Kristin Snyder
Kristin Snyder is an editorial intern for dot.la. She previously interned with Tiger Oak Media and led the arts section for UCLA's Daily Bruin.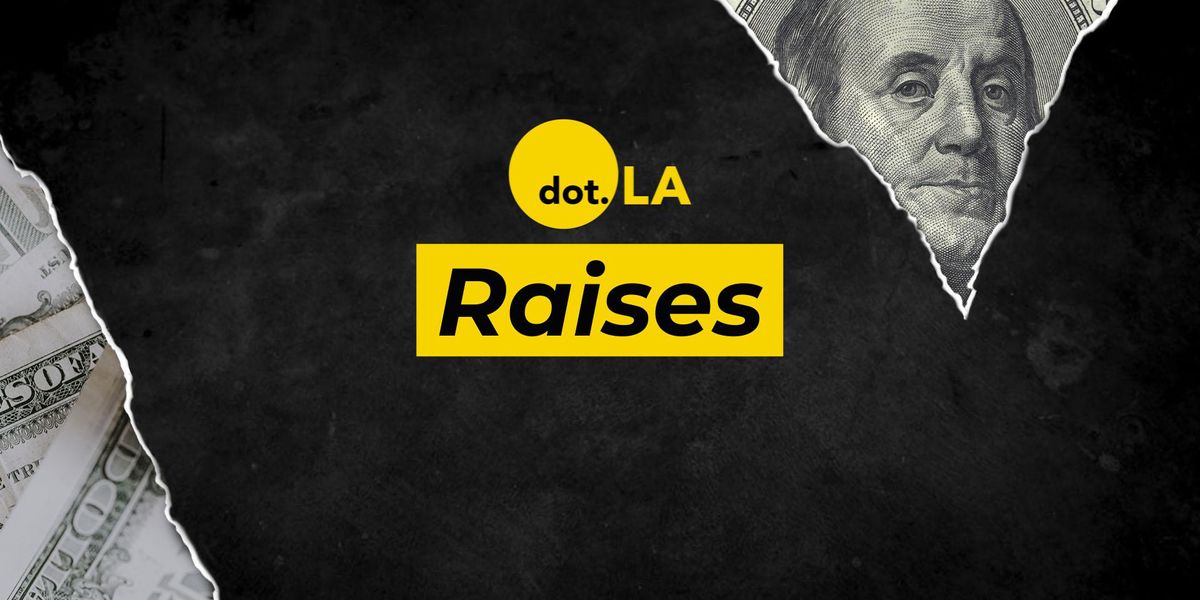 Image by Joshua Letona
This week in "Raises": A pair of Web3 platforms for gamers landed funding, as did a Manhattan Beach medical startup looking to bolster primary care via nurse practitioners. Meanwhile, a Santa Monica-based investment firm launched its seventh fund with more than $14 billion in dry powder.
Venture Capital
Improvado, a marketing data aggregation platform, raised $22 million in a Series A funding round led by Updata Partners.

Web3 gaming platform FreshCut raised $15 million in funding led by Galaxy Interactive, Animoca Brands and Republic Crypto.
Medical startup Greater Good Health raised $10 million in a funding round led by LRVHealth.
Joystick, a Web3 platform for gamers and creators, raised $8 million in seed funding.
Open source data protection company CipherMode Labs raised $6.7 million in seed funding led by Innovation Endeavors .
Mobile phone charging network ChargeFUZE raised $5 million in seed funding led by Beverly Pacific, TR Ventures, VA2, Jason Goldberg and Al Weiss.
Polygon, a startup aiming to better diagnose children with learning disabilities, raised $4.2 million in seed and pre-seed funding led by Spark Capital and Pear VC.
Pique, a virtual women's sexual health clinic, raised $4 million in a seed funding round led by Maveron.
Psudo, a sneaker startup that utilizes recycled water bottles and 3D sublimation printing to create its shoes, raised $3 million in a seed funding round led by SternAegis Ventures.

Funds
Santa Monica-based investment firm Clearlake Capital Group raised $14.1 billion for its seventh flagship fund.
Raises is dot.LA's weekly feature highlighting venture capital funding news across Southern California's tech and startup ecosystem. Please send fundraising news to Kristin Snyder (
kristinsnyder@dot.la
).
Kristin Snyder
Kristin Snyder is an editorial intern for dot.la. She previously interned with Tiger Oak Media and led the arts section for UCLA's Daily Bruin.
Kristin Snyder
Kristin Snyder is an editorial intern for dot.la. She previously interned with Tiger Oak Media and led the arts section for UCLA's Daily Bruin.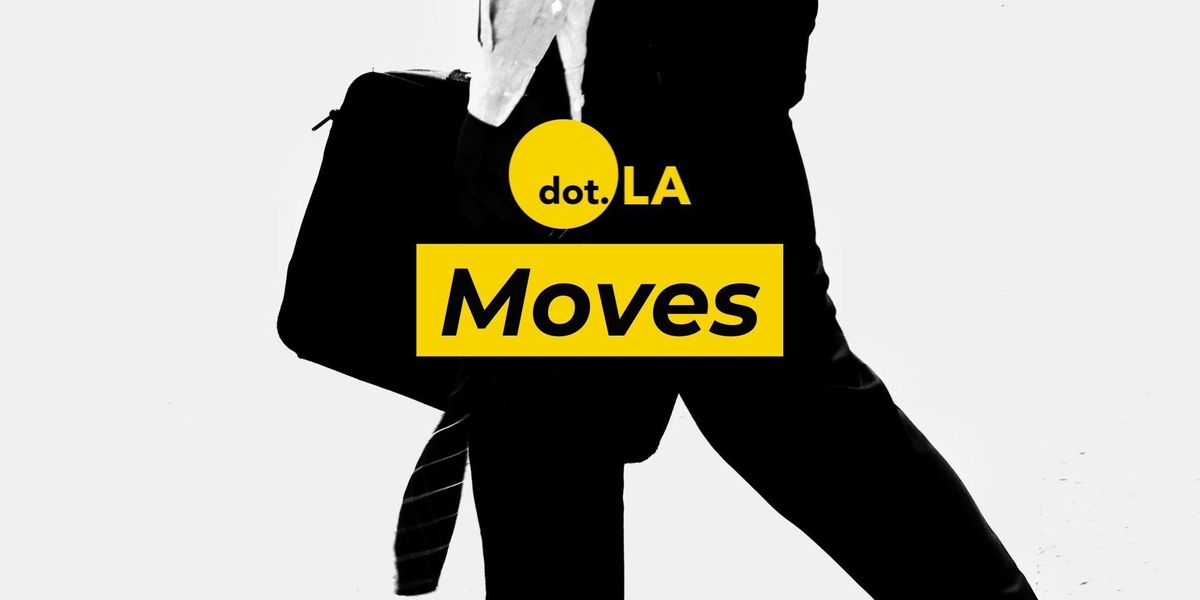 Photo by James Opas | Modified by Joshua Letona
"Moves", our roundup of job changes in L.A. tech, is presented by Interchange.LA, dot.LA's recruiting and career platform connecting Southern California's most exciting companies with top tech talent. Create a free Interchange.LA profile here—and if you're looking for ways to supercharge your recruiting efforts, find out more about Interchange.LA's white-glove recruiting service by emailing Sharmineh O'Farrill Lewis (sharmineh@dot.la). Please send job changes and personnel moves to moves@dot.la.
***
FaZe Clan brought on Zach Katz as the gaming and media company's new president and chief operating officer. Katz was previously the chief executive officer of the music tech investment fund Raised in Space Enterprises.
TikTok brand factory LINK Agency promoted Dustin Poteet to chief creative officer. Poteet was previously creative director at the firm.
Livestream shopping platform Talkshoplive hired Tradesy co-founder John Hall as its chief technology officer. Universal Music Group Nashville's former vice president of digital marketing, Tony Grotticelli, also joins the company as vice president of marketing.
Anjuli Millan will take over as head of original content at Snap after three years of overseeing production for the division.
Tech and media company Blavity hired Nikki Crump as general manager of agency. Crump joins the company from Burrell Communications Group.
O'Neil Digital Solutions, which provides customer communications and experience management for the health care industry, hired Eric Ramsey as national account sales executive. Ramsey joins from T/O Printing.

Investment firm Cresset Partners named Tammy Funasaki as managing director of business development. Funasaki previously served as head of investor relations for Breakwater Management.
From Your Site Articles
Related Articles Around the Web
Kristin Snyder
Kristin Snyder is an editorial intern for dot.la. She previously interned with Tiger Oak Media and led the arts section for UCLA's Daily Bruin.
Christian Hetrick
Christian Hetrick is dot.LA's Entertainment Tech Reporter. He was formerly a business reporter for the Philadelphia Inquirer and reported on New Jersey politics for the Observer and the Press of Atlantic City.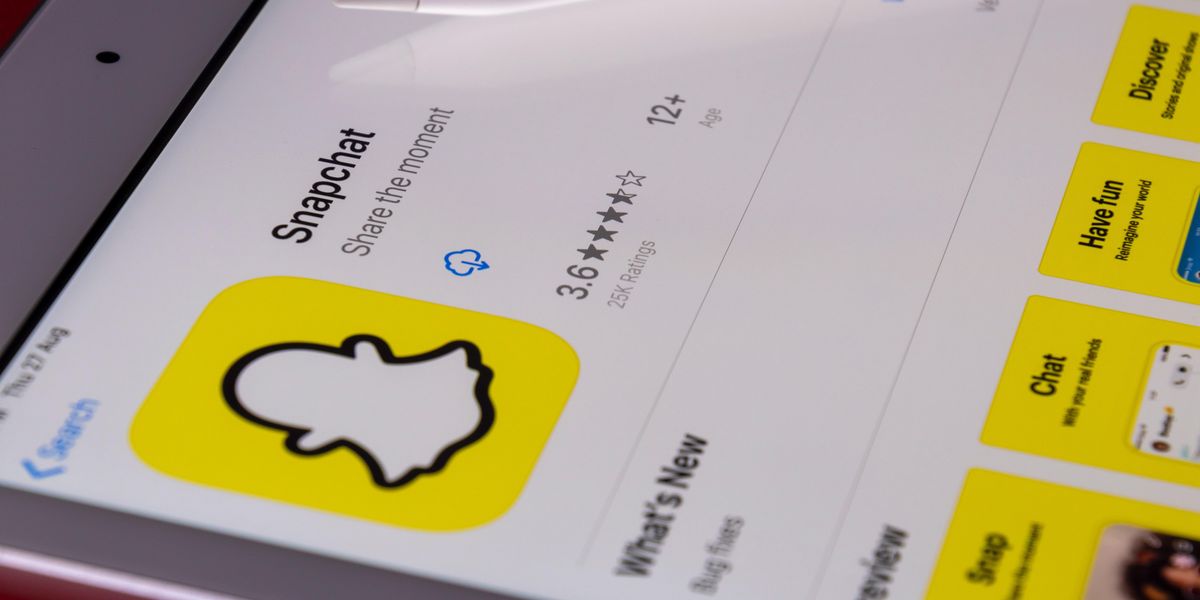 Snapchat is preparing to roll out enhanced parental controls that would allow parents to see who their teenagers are chatting with on the social media app, according to screenshots of the upcoming feature.
Snap's parental controls.
Courtesy of Watchful.
Snapchat is planning to introduce Family Center, which would allow parents to see who their children are friends with on the app and who they've messaged within the last seven days, according to screenshots provided by Watchful, a product intelligence company. Parents would also be able help their kids report abuse or harassment.
The parental controls are still subject to change before finally launching publicly, as the Family Center screenshots—which were first reported by TechCrunch—reflect features that are still under development.
Santa Monica-based Snap and other social media giants have faced mounting criticism for not doing more to protect their younger users—some of whom have been bullied, sold deadly drugs and sexually exploited on their platforms. State attorneys general have urged Snap and Culver City-based TikTok to strengthen their parental controls, with both companies' apps especially popular among teens.
A Snap spokesperson declined to comment on Friday. Previously, Snap representatives have told dot.LA that the company is developing tools that will provide parents with more insight into how their children are engaging on Snapchat and allow them to report troubling content.
Yet Snap's approach to parental controls could still give teens some privacy, as parents wouldn't be able to read the actual content of their kids' conversations, according to TechCrunch. (The Family Center screenshots seen by dot.LA do not detail whether parents can see those conversations).
In addition, teenage users would first have to accept an invitation from their parents to join the in-app Family Center before those parents can begin monitoring their social media activity, TechCrunch reported.

Christian Hetrick
Christian Hetrick is dot.LA's Entertainment Tech Reporter. He was formerly a business reporter for the Philadelphia Inquirer and reported on New Jersey politics for the Observer and the Press of Atlantic City.