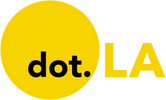 Get in the KNOW  
  on LA Startups & Tech  
X

Courtesy of TRIPP
Tripp Gets a Step Closer To a Meditative Metaverse With New Funding, Acquisition
Keerthi Vedantam
Keerthi Vedantam is a bioscience reporter at dot.LA. She cut her teeth covering everything from cloud computing to 5G in San Francisco and Seattle. Before she covered tech, Keerthi reported on tribal lands and congressional policy in Washington, D.C. Connect with her on Twitter, Clubhouse (@keerthivedantam) or Signal at 408-470-0776.
01:13 PM | June 01, 2022
Tripp, the virtual reality meditation startup that simulates psychedelic experiences, has raised $11.2 million in new Series A funding, the Los Angeles-based company announced Wednesday.
San Francisco-based BITKRAFT Ventures led the round and was joined by the Amazon Alexa Fund, Qualcomm, HTC, "Pokémon Go" developer Niantic and existing investor Mayfield. The new funding is an extension on Tripp's initial $11 million Series A round last year and brings the startup's total capital raised to more than $26 million.
---
Tripp also used the opportunity to unveil its acquisition of Eden, a VR-based world-building platform and online social hub created by video game developer Bearded Eye. It's the latest in a series of acquisitions for the deal-happy Tripp, which in February scooped up EvolVR, a VR platform that allows people to meditate together via virtual avatars.
"Eden allows us to create and develop more premium live programming as we scale our growing mindfulness community," Tripp co-founder Nanea Reeves said in an email to dot.LA. "Eventually, you will see Eden expand towards allowing our community members to offer their own experiences to the community."
Tripp launched in 2018 as a VR platform that allowed people to meditate while looking at psychedelic, "Alice in Wonderland"-esque visuals like pulsating trees and rippling sand dunes. In the years since, the company has made its foray into the world of virtual, communal meditation; in November, it announced a partnership with Niantic to expand its platform via augmented reality (AR) offerings where people can interact and meditate together.
"Our main focus is currently on scaling our consumer offering at this stage in our company life cycle, but we have ongoing research initiatives in the categories of substance use disorder, anxiety reduction, PTSD and ADHD," Reeves said in an email. "Early results are very promising, and I believe that digital therapeutics will be a big future opportunity for us that will greatly benefit from the cross-platform metaverse distribution footprint that we are continuing to build out now."
Keerthi Vedantam
Keerthi Vedantam is a bioscience reporter at dot.LA. She cut her teeth covering everything from cloud computing to 5G in San Francisco and Seattle. Before she covered tech, Keerthi reported on tribal lands and congressional policy in Washington, D.C. Connect with her on Twitter, Clubhouse (@keerthivedantam) or Signal at 408-470-0776.
https://twitter.com/KeerthiVedantam
keerthi@dot.la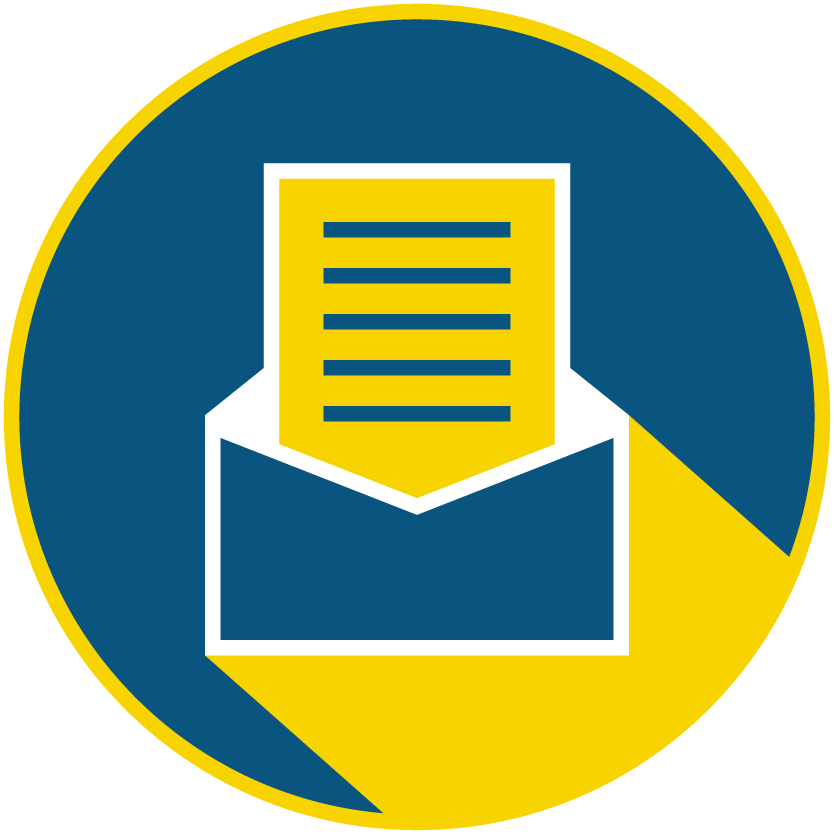 Subscribe to our newsletter to catch every headline.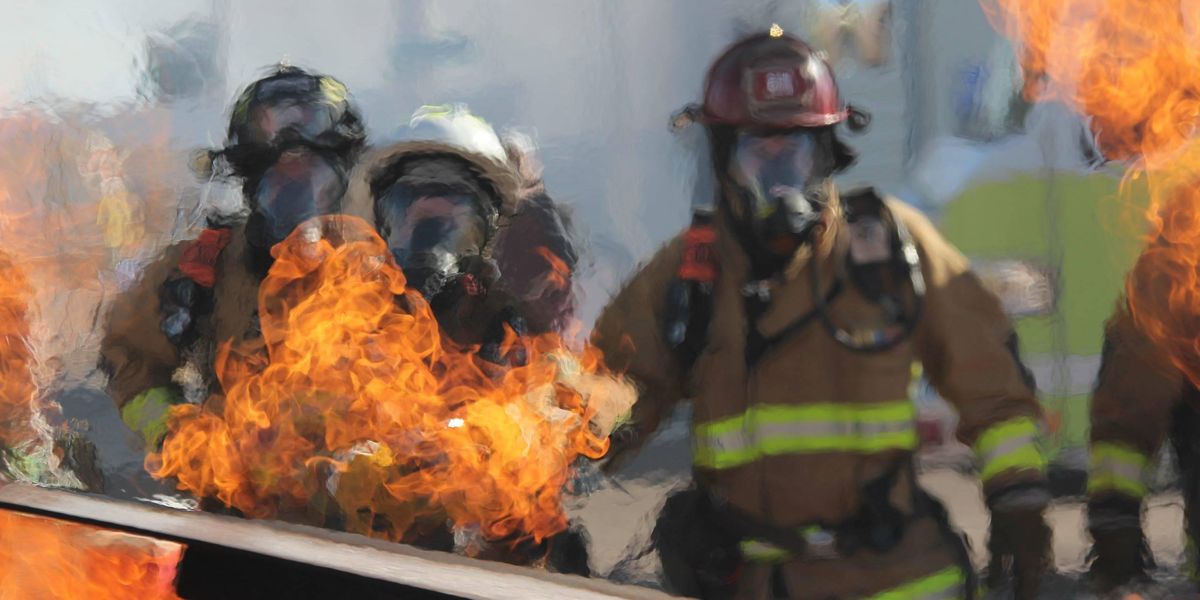 Google "Tesla battery fire" and you'll find no shortage of results. Just last month, USA Today reported that California firefighters had to use 4,500 gallons of water to douse one of the brand's EVs. And Tesla certainly isn't alone: recalls and fire safety problems have plagued brands like Lucid, Rivian, and Chevy. But what causes these incidents? And how do you weigh the risk against a traditional internal combustion engine?
Lithium-ion batteries, like the ones used in almost every EV on the roads today, are designed to store as much energy as possible in the smallest space possible. This creates a lot of heat when energy demand is high. This principle is obvious to anyone who has ever noticed their phone or laptop battery getting hot with extended use. And because lithium-ion batteries can only safely operate with a narrow range of temperatures, most modern electronics—and EVs certainly—have numerous safeguards in place to prevent batteries from getting too hot. Almost all modern smartphones, for instance, will simply shut down if they get too hot. Every EV on the road has complex cooling systems to manage the thermal strain on their batteries and multiple failsafes. When everything is working as intended, the battery should never get dangerously hot.
But crashes and malfunctions do happen. If a piece of road debris or a crash damages a battery, fire is certainly possible. A design flaw or manufacturing defect can also create a dangerous situation. The thing that makes lithium-ion battery fires so serious is that they create a feedback loop known as thermal runaway: Once the battery overheats the electrolytes in the cell catch on fire, which creates more heat, which ignites more electrolytes, etc., etc.
Traditional means of stopping the fire, like dousing it in water, are often insufficient to put out the flames because the battery packs are hard to reach and retain enough heat to reignite over and over again as soon as the water stops flowing. In 2019,Firefighters in the Netherlands were forced to submerge a BMW i8 in a tank of water for 24 hours due to a particularly persistent battery fire.
While lithium-ion battery fires are nasty and dangerous, calculating the risk they pose to drivers presents a somewhat different picture. A 2017 report [PDF] from the National Highway Traffic Safety Administration, concluded that
"…the propensity and severity of fires and explosions from the accidental ignition of flammable electrolytic solvents used in Li-ion battery systems are anticipated to be somewhat comparable to or perhaps slightly less than those for gasoline or diesel vehicular fuels. The overall consequences for Li-ion batteries are expected to be less because of the much smaller amounts of flammable solvent released and burning in a catastrophic failure situation."
TL;DR gasoline is also flammable and internal combustion engines still have batteries.
So, while it may be tempting to think that EVs pose an increased safety risk due to their lithium-ion batteries, the best data we have right now suggests that they're no more dangerous than gas cars. Furthermore, numerous new battery technologies could reduce the risk of fire substantially.
Solid state batteries, for example, are often touted as being ore stable and less likely to ignite, though some research suggests the question may be a bit more complex than that. Other companies, like Battery Streak, in Camarillo, CA, are adding exotic materials to more traditional lithium-ion battery formulations in an effort to improve the thermal characteristics and performance.
If any of these companies can find a way to reliably mass produce these batteries and get them into EVs, the cars of tomorrow may prove considerably safer than anything on the road today, at least in terms of fire risk.
David Shultz
David Shultz is a freelance writer who lives in Santa Barbara, California. His writing has appeared in The Atlantic, Outside and Nautilus, among other publications.
05:31 PM | August 01, 2022
Image courtesy Arkive
Historical documents, records and important artifacts are sometimes locked away in vaults (until a museum or library wants to showcase them), and under restricted access. Thomas McLeod believes that these artifacts hold great value and have the potential to impact communities, so he founded Arkive, the first decentralized, physical museum.
The inspiration for Arkive came from McLeod's previous company, Omni, a physical storage company acquired by Coinbase in 2019.
"We thought it would always be like utility items and we started getting full sneaker collections, vintage posters, records, comic books that were valuable and we kind of had a panic attack," McLeod told dot.LA. "The business [Omni] was built around storing bikes, and you can't put a vintage record next to a dirt bike. They just don't store in the same manner."
McLeod was fascinated by the items and collections that came through the door. To him, it felt like browsing a museum of curated items that everyday people collect.
That's when McLeod knew he was onto something.
McLeod has built startups before. Past projects included Pagelime, acquired in 2015 by SurrealCMS, and in 2012 LolConnect was acquired by Tencent.
The items in Arkive's collections are hand-selected by members who vote on what items they want to acquire. The organization currently has 300 active users, and there are hundreds on the waiting list. McLeod confirmed to dot.LA that they will increase the number of members admitted to 50 people each week with plans to cap admissions at 1,000 for the first phase. He added that while membership is free today, that will likely change in the future.
People interested in becoming members must apply on Arkive's website, where they will answer individual questions about their interests and occupations.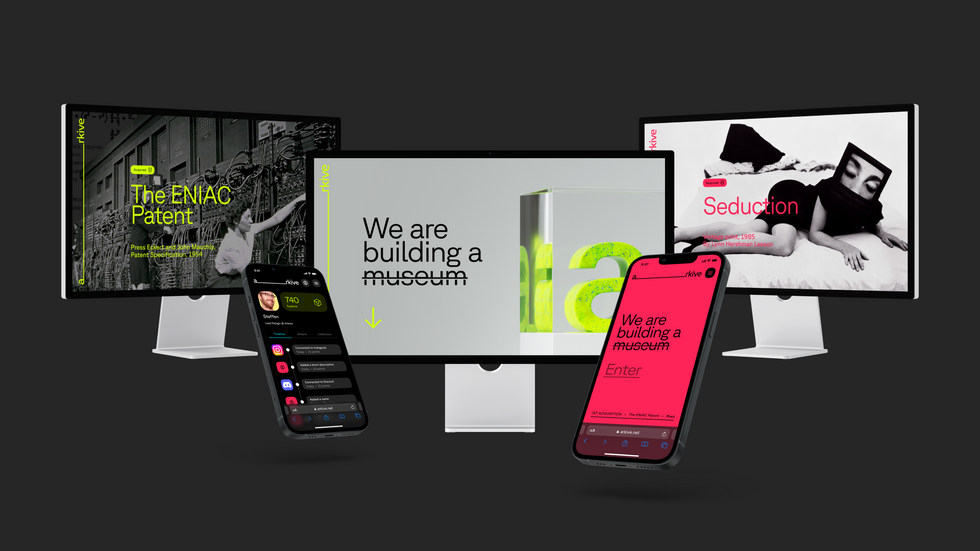 Arkive's physical, blockchain-inspired museum is coming to Santa Monica. Courtesy of Arkive
Just as museums have a lobby, Arkive has its "atrium." In this space, every member enters and registers their cryptocurrency wallets. Once registration is complete, members can vote on the blockchain for the artifact or piece of art they want Arkive to acquire. Prior to voting, to ensure they are well informed, members will have the opportunity to learn about each artifact from the artist, the gallery or the collector who previously held the item.
Since there is a surplus of artifacts around the world, Arkive's team of curators handpick options that are relevant to the current theme: "When Technology Was a Game Changer." While each round of voting is different, McLeod said the voting window for members usually lasts five days (M-F).
Arkive has acquired two items since coming out of stealth mode, the first one being the original patent for the ENIAC – known as the world's first programmable, electronic general-purpose computer. In addition to ENIAC's patent, members also voted to acquire Seduction (1985), a vintage print by Lynn Hershman Leeson, which will be part of Arkive's first public exhibition at the Art Basel Miami Beach in December 2022. Once items are acquired, they will be loaned to museums or galleries to be placed on display for the public to enjoy—at locations Arkive members believe have the most significant cultural impact.
"For instance, the ENIAC patent, we would love it if it lived at the Computer History Museum in San Mateo. If we acquired a Frida Kahlo, we would love it if it was in Mexico City or somewhere that mattered to her art or the family that she was a part of," McLeod said.
The Santa Monica-based startup announced last week that it raised $9.7 million in a seed funding round led by Offline and TCG Crypto. Other participants included NFX, Freestyle Capital, Coinbase Ventures, Not Boring Capital, Precursor, Chainforest, Coil, Julia Lipton, Joe McCann, Chris Cantino, Marty Bell and Paul Veradittakit.
"People who committed were all the way in and did not hesitate to support and be a part of the journey," McLeod said. "It got us the right people that are in it for the long haul and really care about not just the business but the potential cultural impact that it could have. So having the right investors to me is more important than just money."
Some of the funding will be allocated towards expanding the team, but a majority of the capital raised will go into acquiring more artifacts. McLeod said Arkive has three more acquisitions lined up in the next three months, but the eventual goal is to acquire two pieces a month.
Correction: An earlier version of this piece misspelled Thomas McLeod's last name.
Decerry Donato
Decerry Donato is dot.LA's Editorial Fellow. Prior to that, she was an editorial intern at the company. Decerry received her bachelor's degree in literary journalism from the University of California, Irvine. She continues to write stories to inform the community about issues or events that take place in the L.A. area. On the weekends, she can be found hiking in the Angeles National forest or sifting through racks at your local thrift store.
Curative Health Services Inc