e3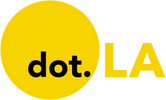 Get in the KNOW
on LA Startups & Tech
X
e3
Image courtesy of patsun on www.flickr.com
The rumors turned out to be true: E3, the annual blockbuster video game conference typically held in Downtown Los Angeles, is once again entirely canceled this year.
The Electronic Software Association (ESA), which runs the event, announced on Thursday that "there will also be no digital E3 showcase in 2022," adding that the conference would return next year.
"E3 will return in 2023 with a reinvigorated showcase that celebrates new and exciting video games and industry innovations," the ESA said in a statement to dot.LA.
After canceling the conference in 2020 due to the pandemic, last year's E3 was online-only—a blow to its usual host, the L.A. Convention Center, and the surrounding Downtown economy. After the ESA announced in January that this year's event would again be held virtually due to COVID-19 concerns, VentureBeat writer Jeff Grubb predicted the conference would be entirely canceled.
In recent years, game publishers have increasingly looked to promote new products and releases via both in-person and virtual events of their own, such as PlayStation's "State of Play" showcase earlier this month. While some industry observers see this as a shift away from E3's importance as an industry-wide showcase, the ESA seemed to welcome the publishers holding their own events in the conference's absence.
"We look forward to the individual showcases planned for 2022 and will join the community in celebrating and promoting the new titles being presented," the ESA said Thursday. "E3 made the decision to focus its resources and use this time to shape our plans and deliver an all-new experience that delights fans, who have the highest expectations for the premier event in video games."
From Your Site Articles
Related Articles Around the Web
Shutterstock
The Entertainment Software Association's decision to hold its annual E3 mega-convention as an online-only event this year is yet another blow to Los Angeles' struggling local tourism and events economy.

The world's largest gaming expo has traditionally been a blowout summer ritual in the heart of Downtown L.A., drawing tens of thousands of visitors annually to the Los Angeles Convention Center and its surrounding attractions. In 2019, the ESA reported that roughly 66,000 people attended its three-day event that June.
After the coronavirus pandemic forced organizers to cancel the 2020 expo, E3 went fully remote for the first time last year as a free, virtual event broadcast online. But while there was hope that the convention would return as an in-person affair this summer, the ESA announced last week that "ongoing health risks surrounding COVID-19" mean that the event will be held online again this year.
It is yet another setback for a local tourism economy that has only begun to recover from the pandemic's devastating impact. In 2019, E3 generated $83.4 million for the city's economy, according to the Los Angeles City Tourism Department, with overnight attendees purchasing more than 29,000 hotel room nights to accommodate their stays in L.A. Besides die-hard gaming fans from around the world, the expo also attracts executives from across the video game industry—including those from prominent overseas firms like Sony and Nintendo who travel with corporate expense accounts in hand.
Doane Liu, executive director of the Los Angeles City Tourism Department, told dot.LA that local restaurants, bars and other retail businesses will lose tens of millions of dollars in revenue once more his year as a result of E3 going remote.
"We can only charge so much [at the convention center] for rent and parking and a hot dog at lunch," Liu said of the city's E3-related economic activity. "Where the real money is spent is when those business travelers are booked for nights at the J.W. Marriott, and go out to several dinners on their companies' expense accounts."
Liu noted that hotel occupancy in L.A. has yet to fully recover from the pandemic, which has hindered the amount of hotel tax revenue that the city can collect from hospitality operators. Average occupancy plummeted from 80% in 2019 to 49% in 2020, according to hospitality consulting firm HVS, with the city's hotels currently hovering around 70% capacity, Liu said.
"That's one metric that's near and dear to our heart, because we collect bed tax and that helps pay for some of the city's budget," Liu explained. "We practically give away the convention center if [organizers] agree to book a certain number of hotel rooms... It's really an incentive to bring business travel to Los Angeles."
Like any event, E3 also generates sales tax income for the city as well—mostly from local shops and eateries in the L.A. Live entertainment complex and other Downtown businesses near the convention center. Estimated local taxes generated from the last in-person E3 in 2019 totaled $3.5 million, according to the City Tourism Department.
But it's not just E3's cancellation that concerns Liu and other city officials. Amid the ongoing spread of the omicron variant, there is fear that more major events—such as the Anime Expo in July and L.A. Comic Con in the fall—could potentially be impacted this year. "We've canceled over 300 events because of coronavirus," Liu noted. But he added that roughly 80% of those events were able to be re-booked, and said the city is having no issues finding interested replacements for the ESA's vacant three-day slot this summer.
E3 is passing on an in-person convention despite 2021 being the gaming industry's biggest year on record, as the pandemic spurred more consumers than ever to pick up controllers and entertain themselves at home. U.S. consumer spending on video gaming totaled $13.3 billion in third quarter of 2021, according to market research firm NPD Group—up 7% from the previous year and the highest third-quarter spend in history. Video game developers, in turn, saw profits hit record highs; the big winners included Playstation maker Sony, which doubled its profits to a record $11 billion in its last fiscal year.
Liu said it is "ironic that the pandemic created the conditions for probably the most successful year in gaming sales," and held out hope that E3 organizers will look to share some of that economic growth by returning to Downtown L.A.
"We're very hopeful that the success that ESA members have been having over the last couple of years will translate to getting them back here, as soon as we can have them here safely," he added.
From Your Site Articles
Related Articles Around the Web
Stock markets are roiling, universities are closing and Los Angeles County saw its first death caused by the novel coronavirus, now a global pandemic.
The unidentified woman that died was a visitor from out of town and she had recently traveled, said Los Angeles County Director of Public Health Barbara Ferrer. So far 27 cases of COVID-19 have been identified in the county. But the county's public lab has only tested 72 individuals in a region of 10 million. Ferrer said local commercial labs have provided more tests, but she did not have access to their data yet.
"We are certainly going to see a lot more cases and we are certainly going to see a lot more community transmission," she said.
"We're likely to see more deaths," she said. "For me personally that makes this a bad situation."
The World Health Organization on Wednesday officially designated the coronavirus outbreak a pandemic, as the virus spread across more than 100 countries and infected well over 100,000 individuals. The announcement marked another day of financial turbulence, with the Dow Jones industrial average sinking into bear market territory with a 1,200 point drop.
And the announcement caused another day of unease for everyone planning events to school administrators.
Chapman University, Cal State Long Beach and Cal State Northridge joined Pepperdine in announcing in-person classes were suspended. Later in the day, the Los Angeles Community College District announced it would shift most of its classes at its nine campuses online. None of the schools have reported a case of the virus. And even some elementary and middle schools are shuttering for a few days, such as The John Thomas Dye School and Harvard-Westlake.

Ferrer said venue and event planners should start planning for the eventuality of closures as well.
Organizers of the high-profile gaming conference E3 canceled, on the heels of Coachella and StageCoach the day before.
"After careful consultation with our member companies regarding the health and safety of everyone in our industry – our fans, our employees, our exhibitors, and our longtime E3 partners – we have made the difficult decision to cancel E3 2020, scheduled for June 9-11 in Los Angeles," the video game trade show said in a statement. "Following increased and overwhelming concerns about the COVID-19 virus, we felt this was the best way to proceed during such an unprecedented global situation."
And the NCAA tournament, which comes to L.A. at the end of the month, is considering restricting attendance. Ohio Governor Mike DeWine has told reporters that there will soon be an order for no mass gatherings in the state, which includes the First Four in Dayton and the NCAA Tournament in Cleveland.
In Washington, which has been one of the nation's epicenters for coronavirus, Gov. Jay Inslee announced that the state is banning events with more than 250 attendees in three counties through the end of March. The moratorium is the state's latest and toughest effort to stem the spread of COVID-19, and perhaps a harbinger of things to come for other states.
"While we're not there yet, we do need to get prepared for the eventuality that we will see many more cases and because of that, we'll need to all do a lot more social distancing," Ferrer said.
From Your Site Articles
Related Articles Around the Web