travis vanderzanden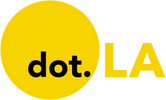 Get in the KNOW  
  on LA Startups & Tech  
X
travis vanderzanden
Electric scooter company Bird is shaking up its C-Suite, promoting President Shane Torchiana to chief executive officer and replacing founder Travis VanderZanden.
Bird swapped other key roles in its executive lineup, including chief financial officer and chief technology officer.
The move doesn't totally oust former CEO VanderZanden; he'll remain at Bird as chairman of its board. Torchiana is a familiar face at the micromobility company; he began there in 2018 as president and previously served as senior vice president of Bird's corporate strategy.
Santa Monica-based Bird also named former Archer Aviation Chief Financial Officer Ben Lu as its new CFO and former Senior Vice President of Engineering Lance Bradley as CTO. Before joining Bird, Bradley had a tenure at several local gaming companies; he worked for Culver City-based mobile gaming outfit Scopely for roughly a year and then moved to a job as technology lead for West L.A.-based Riot Games, where he stayed for four years.
Bird didn't immediately respond to dot.LA's request for comment regarding the new appointments, but in a Sept. 21 press release the company said the changes were effective immediately.
VanderZanden stepped down as board president June 29, at which point Torchiana took on the role. Prior to this change, VanderZanden was both the CEO and president of Bird's board.
"The organizational changes announced today reaffirm our commitment to positioning Bird for long-term profitable growth and we continue to expect positive adjusted EBITDA in the third quarter of 2022," VanderZanden said in a statement. He added, "under new leadership, the company will continue to prioritize cost optimization without losing sight of our long-term commitment to making cities more livable and sustainable."
Since going public via a fraught SPAC merger with Dallas-based blank check firm Switchback II Corp. last November, Bird's finances haven't exactly had the wind beneath their wings. In its most recent second quarter earnings report June 30, Bird revealed it lost roughly $310.4 million and raised just $76.7 million in revenue.
There might be a light at the end of the tunnel for Bird, if it can stem its losses. The same second quarter earnings report in June noted that its revenue was up 28% from about $60 million the same time last year.
The changes in Bird's leadership allowed for some investors to maintain their cautious optimism. DA Davidson Senior Research Analyst Tom White wrote that while "the timing of the CEO/CFO leadership changes comes as somewhat of a surprise to us, but we understand that these moves have been in the works for several months," and noted that Torchiana's "growing visibility with investors" is, in retrospect, one sign that he was set to take on a larger role at the e-scooter firm.
White also added that Lu's "deep experience [and] track record in public company investing" was probably one key factor in his promotion to Bird CFO.
White identified a few risks that could hinder Bird from becoming profitable, including its fledgling fleet management system which sees local gig workers managing scooters in metro areas including L.A. This system is "still relatively new, and it's unclear how the model will perform when the economy more fully re-opens," White noted.
The analyst also said that supply chain shortages could continue to cause a delay in Bird's vehicle production and cautioned that Bird may have to increase its marketing spend to maintain rider loyalty given all its competitors out there – including Lime, Lyft, Jump and Bolt, to name a few.
"We don't believe these announced changes reflect any needed change in strategy, vision, or operations at [Bird]," White concluded. "In the near-term, BRDS continues to prioritize cost optimization and sounds on track to achieve its near-term goal of positive adjusted EBITDA in [third quarter 2022]," with a particular focus on driving shareholder value, he noted.
From Your Site Articles
Related Articles Around the Web
Bird Rides Inc. made official Wednesday what dot.LA first reported Sunday night: The Santa Monica unicorn that started the e-scooter craze in 2017 will go public via SPAC at a $2.3 billion valuation.

The company also provided more details about its finances as well as potential risks to its business model, one of which is a spate of serious injuries and even deaths involving the company's e-scooters – which frequently have to navigate busy streets and sidewalks.
For the first time, Bird revealed it has been involved in more than a hundred lawsuits involving "brain injuries, internal injuries, and death," many of which are still pending.
Bird added that it has seen "significant" increase in litigation costs the past two years. It said if that continues the company may have trouble getting insurance.
Some law firms have already set up pages dedicated to e-scooter injuries, helping injured users navigate Bird's user agreement.
The $2.3 billion valuation Bird is going public at is well below the $2.85 billion it fetched in the beginning of 2020, something founder and CEO Travis VanderZanden shrugged off in a rare interview with CNBC on Wednesday.
He said he views going public as merely a financing event and he is focused on returns many years from now.
"We didn't want to be greedy on valuation," VanderZanden said. "We wanted to figure out what price made sense for getting long term investors into the stock."
VanderZanden also dismissed concerns about an unraveling SPAC market while acknowledging "the SPAC market has had its ups and downs."
Speaking about last year, he said "It felt like things were a little frothy where you had some science projects." But he said this year is different.
"I think we've really entered SPAC 3.0 where you're going to see companies with real business models and real revenue starting to SPAC," VanderZanden said. "We're excited to be part of this new wave of SPAC 3.0."
VanderZanden said he first started talking to Switchback II, the SPAC taking Bird public, at the beginning of this year. He found their visions and missions aligned, despite the fact that Switchback focuses on clean energy.
VanderZanden was criticized for selling tens of millions worth of shares in the company in 2018, but he said Wednesday he felt confident enough to buy more shares last year and that no Bird employees are getting cashed out in the SPAC.
The CEO put his 10,000 foot Bel Air mansion on the market
in April for $25 million, just six months after purchasing it for $21.7 million from The Daily Show's Trevor Noah.
Courtesy of Bird
Continuing its recent acquisition strategy, Santa Monica-based Bird announced Monday it has acquired Berlin based Circ, the leading shared e-scooter company in Europe and the Middle East. With the deal, Bird will add 300 employees to its operations.
"I founded Bird nearly three years ago because we need to change the status quo and take a transformative stance to combat the traffic and pollution that affect our cities and endanger people globally," Travis VanderZanden, founder and CEO of Bird said in a statement. "To further advance our mission, we're excited to acquire Circ which is the clear European leader. We like their laser focus."
Terms of the deal were not disclosed, which comes on the heels of last year's purchase of west coast rival Scoot for a reported $25 million.
The scooter business has scaled up quickly, with Circ only founded in 2018 and Bird in 2017. Circ boasts operations spanning 43 cities in 12 countries. In November, TechCrunch reported the company laid off employees, which the founder attributed to "operational learnings." (Bird also went through layoffs last spring.)
Bird also announced Monday that it has raised an additional $75 million in capital after increasing its Series D round to $350 million. The round was led by CDPQ and Sequoia Capital.
It is a good sign for a company that has reportedly been burning through cash.
In July, The Information reported that in the first quarter of last year -- during the slow winter months -- the electric scooter operator lost nearly $100 million while revenue dipped to about $15 million. Sources said Bird was down to just $100 million in cash after raising more than $700 million a year and a half before.
Bird is currently valued at $2.7 billion, according to Pitchbook data, and the company has been trying to sell investors on what it describes as a more prudent business model.
"Investors today are looking for financially disciplined companies with a clear path to profitability," said VanderZander. "More than 12 months ago we shifted our focus from growth to profitability which put us in a position to deliver the strongest unit economics and longest-lasting custom-designed vehicles of any micro-mobility company today."