steven wolfe pereira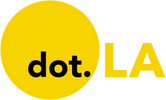 Get in the KNOW
on LA Startups & Tech
X
steven wolfe pereira
With children stuck in Zoom classes and parents becoming de facto teacher-assistants, education has taken center stage at home and made edtech companies like Encantos attractive to some investors.
The Los Angeles-based book publisher-turned-edutainment company started by two couples aghast by the dearth of bilingual books has closed a $5.7 million seed round. The fundraise, which far exceeded the $2.5 million Encantos had originally sought, brings the company's total fundraising to $8.5 million.
"I think people are really troubled by what's happened in education," chief executive Steven Wofle Pereira told dot.LA. He said that as parents have found it unsustainable to have a kid learn for eight hours a day on the computer, new approaches to education are increasingly in demand. The company, Wolfe Pereira said, has had "a phenomenal year of growth," although he didn't provide specifics.
Encantos bills itself as diversity-oriented entertainment, grounded in education and pedagogy focused on literacy, learning and life skills.
The company offers a combination of digital and physical products. For example, its app "Canticos," which roughly means songs in Spanish, aims to get young children Kindergarten-ready in two languages. It has complementary flashcards to provide "Montessori-style" reinforcement and also bilingual song books such as "Little Chickies / Los Pollitos."
As the pandemic exacerbates the economic divide, Wolfe Pereira said he's motivated to reach the families and children that are getting left behind in school.
"The gap is widening exponentially. It's very concerning – it impacts families and all of America," he said.
Wolfe Pereira said the new funds will help Encantos expand its subscription business – both for its digital app and an accompanying box of physical products. The company aims to eventually derive about 80% of its revenue from those subscriptions, with the remainder coming from content licensing and merchandise sales.
It also is beefing up its C-suite with two new executives as it prepares to double its staff of 15. Julie Fleischer, a former executive at WW, was named chief growth officer and Taylor Margis-Noguera, a serial entrepreneur, is now Encantos' chief operating officer.
The fundraising round was led by Precursor Ventures, with participation from Angeles Ventures, Concrete Rose Capital, Metrodora Ventures, Next Play Ventures, Portfolia's Rising America Fund and Revolution's Rise of the Rest Seed fund.

Editor's note: dot.LA's founder Spencer Rascoff is also an investor in the round.
From Your Site Articles
Related Articles Around the Web
Encantos
A then-tech executive at Oracle in 2015, Steven Wolfe Pereira was a new father and wanted to do some more meaningful work. So with his wife, who had run Twitter's multicultural market strategy, and their two good friends, they began pitching an idea of a bilingual children's book series to publishers.
"I was aghast at the responses I was getting," he said. "They were like, 'Latinos really don't read'. It was really insulting."
So, the four — all with Latin immigrant roots — came up with their own brand, Encantos, that loosely translates in Spanish to "charming." It started with a board book, app and YouTube channel that had traditional Latino children's songs in Spanish and English like Los Pollitos Dicen or a different take on Happy Birthday, Las Mañanitas. They called it Canticos.
Two years after launching, Encantos picked up a deal with Nickelodeon to license Canticos. And the company has been expanding their edu-tainment brand since. Pereira, whose family is from the Dominican Republic and who took over as chief executive last year, said the public-benefit company aims to be a culturally authentic direct-to-consumer brand for preschoolers.
Last month, the company raised $2 million in an oversubscribed seed round Oakland-based Kapor Capital with Boston Meridian Partners, Chingona Ventures, Human Ventures, and MathCapital.
Encantos plans on using the funds to launch a subscription box service tied to their TinyTravelers series, books exploring cultures around the world. It also is looking to grow their brands. Chef and television personality Aliya LeeKong announced last week she is launching "Issa's Edible Adventures" in partnership with Encantos. The book, app, and animated series is centered around a "feisty, funny, and resourceful" 7-year-old, half-black and half-Indian girl.
Wolfe Pereira, who helped bootstrap the company, said Encantos wants to tell stories that aren't being told elsewhere and will be using a diverse cadre of writers.

"Part of the issue is we don't have enough diverse voices in 'the room where it happens' so we can have culturally authentic voices sharing their everyday lived experiences," he said.
About 41 million Americans speak Spanish, but options for Spanish children's books have been slim, he noted.
Many blame this on the lack of diversity in the publishing, which recently came under fire over "American Dirt," a novel by Jeanine Cummins about a woman who fled Mexico to escape cartels. Latinx writers challenged the portrayal of the immigrant experience as a cheap stereotype that sailed through the largely white literary world because there are few people of color in the upper ranks of the industry.
"Lots of people talk about diversity, equality and inclusion — but year after year it's just that: talk," Wolfe Pereira said. "This is impacting every industry, not just the publishing industry. But for some reason, it's really pronounced in publishing. 'American Dirt' is just one of many, many examples where folks miss the mark. It's 2020, and over half of all kids in America are multicultural. Diversity is a business imperative today."
From Your Site Articles
Related Articles Around the Web