encantos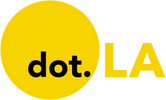 Get in the KNOW
on LA Startups & Tech
X
encantos
On this episode of Office Hours, host Spencer Rascoff talks with Steven Wolfe Pereira about Encantos, a platform designed to help kids learn 21st century skills through storytelling.
Pereira got his start as an entrepreneur when he was young, selling used comic books in New York, where he grew up.

His mother, an immigrant from the Dominican Republic, and his father, born and raised in the Bronx, were both teachers who believed heavily in the importance of education.
"One of the key things that you're taught is that the thing that no one can ever take away from you is education," said Pereira.
In developing Encantos, Pereira wanted a platform that helped teach kids life and education skills that they don't often learn in the classroom. The program features classes that teach everything from social awareness and compassion to multilingualism and financial literacy.
"We want to really have a playful learning approach. And it's actually grounded in learning science. But the whole idea of, 'hey, we want to bring something to the world that would really resonate'," said Pereira.
Beyond a teaching tool, Pereira sees Encantos as a creator platform, where artists of all sorts can offer lesson ideas. Pereira sees it as a way to open the gates for creators of color, in particular, to build a portfolio of work.
"If you are a creator, you have a really hard time getting your stuff out into the world, no matter what type of creator," Pereira said. "But when it comes to the kids-and-family space, it is almost impossible for you to actually get a book published or to do an animated series, or anything like that."
Encantos aims to let creators publish their work on the platform and own the intellectual property.
Pereira's journey to publishing is an unusual one. he studied international relations and economic development, and expected to do development work at the World Bank. But an internship through Sponsors for Educational Opportunity (SEO) got him working with Blackstone Group, and gave him a taste of finance.
"I didn't know anything about this world of finance. And it's one of those things where at SEO they teach you, you have to be the first one in and the last person out," said Pereira.
The experience pulled Pereira into the world of technology and media. He has been working in tech ever since.
Disclaimer: Spencer Rascoff is an investor in Encantos.
Want to hear more episodes? Subscribe to Office Hours on Stitcher, Apple Podcasts, Spotify, iHeart Radio or wherever you get your podcasts.
dot.LA Engagement Intern Joshua Letona contributed to this post.
Culver City-based Encantos, a children's book-publisher turned digital education startup, has brought on a former Girl Scouts of America CEO as its chief impact officer.
Anna Maria Chávez was the first woman of color to head the Girl Scouts and was, most recently, the executive director and CEO of the National School Boards Association. She will helm Encantos' strategic partnerships, corporate and public affairs and community impact activities.
Encantos promotes play-based learning through its digital subscriptions and stories.
Chávez has also been named president of Encantos' newly formed philanthropic arm, Encantos.org. The nonprofit entity will focus on advancing research and implementation around learning 21st-century skills like financial literacy, STEM and resiliency.
"I just saw during the pandemic how we really have been failing our children when it comes to ensuring a digital connection and their ability to learn by using technology," Chávez said.
The former Clinton administration staffer and aide to Arizona Governor Janet Napolitano calls her new gig a "capstone to my career."
"What I bring to Encantos is 25 years of experience of understanding impact on certain populations, specifically children and underserved populations," she said.
Chávez led the NSBA, a nonprofit that represents 51 million public school students, through the heart of the global pandemic. The experience underscored to her the importance of modernizing and supplementing traditional education.
"She is an icon in the education and Latino community," said Encantos CEO Steven Wolfe Pereira. "To get someone of her caliber is a huge win for us."
Wolfe Pereira — who is a vocal advocate for diverse leaders — formed the nonprofit to advance research, provide assistance to underserved communities and close education gaps.
"There is a dearth of research and investment that is being done in 21st-century skills," he said.
Companies that directly connect creators to users are decidedly in vogue, even in the colorful cuddly world of kids' content.

Encantos, the L.A.-based children's book publisher-turned-edtech startup, plans to include a creator platform on its new app that it will roll out this fall, chief executive Steven Wolfe Pereira told dot.LA.
"Where Roblox as a creator platform connects gamers and developers, we're going to be connecting creators and kids," Wolfe Pereira said.
The startup is taking a page from creator marketplaces set up by Roblox, Substack and Patreon — along with YouTube and virtually every social media platform trying to lure influencers to their apps.
In 2020, Encantos launched a subscription service that packages its games, puzzles and books tied to its growing roster of what it calls its "storyworlds." These include "Canticos," which features three baby chickens who help kids prepare for kindergarten and learn English and Spanish, "Tiny Travelers," which is focused on geography and culture and "Skeletitos," which features dancing skeletons who teach critical life skills like telling time.
The company's subscription revenue has since grown to surpass income from its retail products, and as Encantos' digital footprint grows, the company aims to pull in 95% of its sales from subscriptions, Wolfe Pereira said.
Encantos' Canticos app is part of that digital growth goal. It launched last fall as an early step toward creating a direct-to-consumer personalized learning platform that it plans to release this September. The company wants its Encantos app to become the "home for learning 21st century skills," Wolfe Pereira said.
In addition to Encantos' own storyworlds, the app will incorporate educational storytelling content from external creators, who will be paid based on how much user engagement their content produces. Exactly what that compensation will be based on hasn't been finalized, but it will likely depend on how much the users are learning and showing signs of having fun, Wolfe Pereira said.
Encantos said it's creating an approval process for creator submissions , which will entail a combination of human review and machine learning. No formal teacher certification will be required.
"You don't need to be a teacher to teach," Wolfe Pereira said.
And just as Netflix recommends what its users should watch next, so too will Encantos recommend what its users should learn next, based on data that informs the personalized learning experiences.
Encantos launched in 2015 after Wolfe Pereira, his wife and another couple grew frustrated by the publishing industry's lack of interest in bilingual books targeted at Latino children. The company's first storyworld was "Canticos," which went on to become a popular series for Nick Jr. after Encantos struck a deal in 2017 to license it to Nickelodeon.
Encantos has raised $8.5 million and last year brought on global tech executive Sol Trujillo as its board chairman. dot.LA Chairman Spencer Rascoff is an investor in the startup.
It is not yet clear how many creators will ultimately feed into the Encantos platform. Wolfe Pereira said he has begun lining up some celebrities and subject matter experts. But he is also looking forward to watching unexpected creators break through.
"We're gonna have story teachers from around the world put stuff onto this platform and we have no idea what is going to go viral," he said. "I know there's going to be this pent-up demand where you'll have all these people wanting to share and help kids learn something."